The first three episodes of Daisy Jones & The Six have arrived on Prime Video, the TV adaptation of Taylor Jenkins Reid's hit novel of the same name. It catapults us into the throng of the wild '70s with its music, drugs and wild fashion, complete with stunning filming locations to emulate the era. We chatted to production designer Jessica Kender to learn exactly where Daisy Jones & The Six was filmed, how the filming locations were picked, and how venues were transformed to look like the '70s. (Note: We will be updating this article with new locations as subsequent episodes are released.)
Read the C&TH Responsible Tourism Guide
Where Was
Daisy Jones & The Six
Filmed? (& Can You Visit?)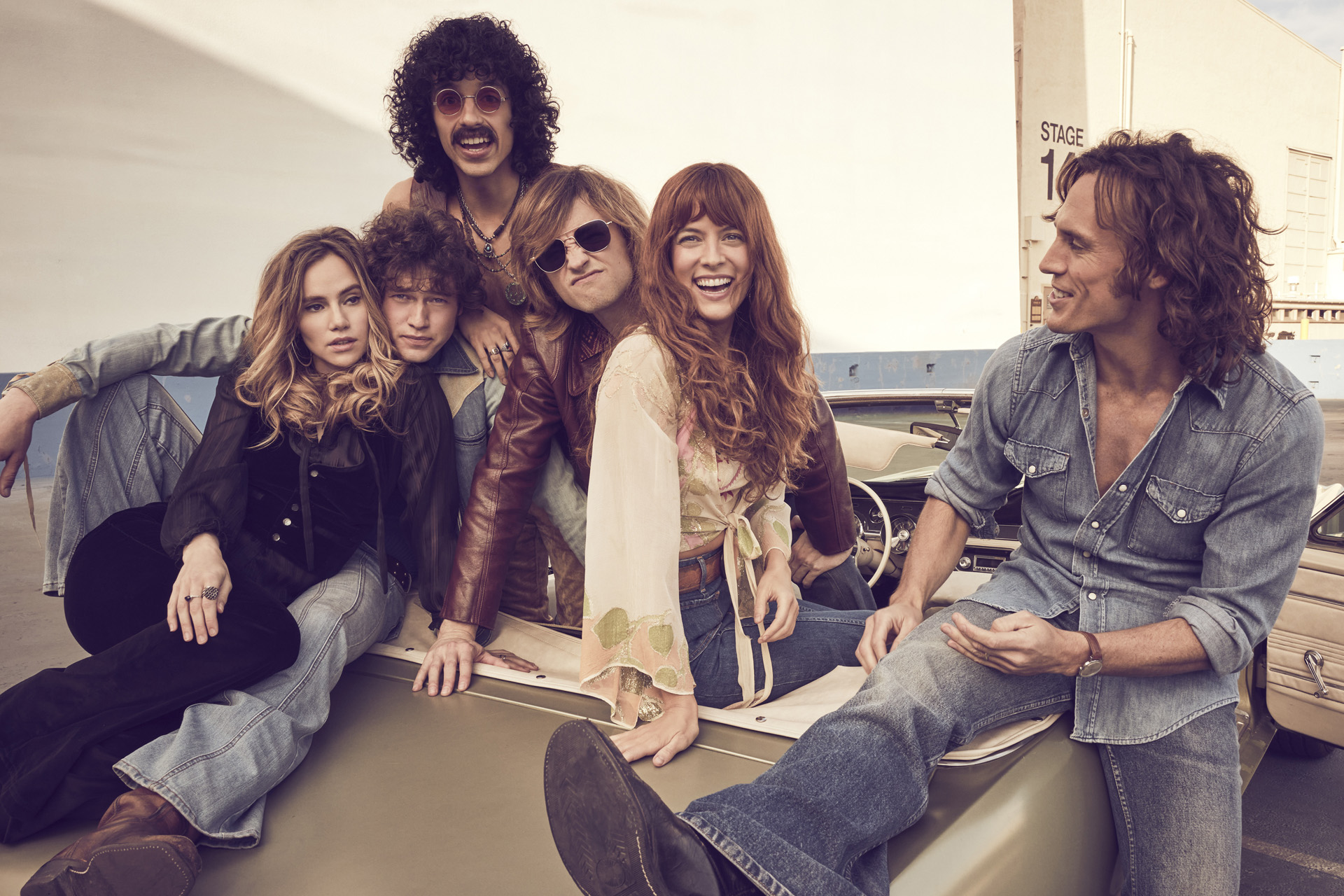 Where Was
Daisy Jones & The Six
Filmed?
Daisy Jones & The Six was filmed in Los Angeles, New Orleans, and Hydra, Greece – the latter will make much more sense later in the season.
'From a design point of view, our goal was to really keep it real-feeling, so that you feel like you are watching a documentary instead of a glamorous TV show,' says Jessica. 'And if we're trying to keep it real, it's important to shoot in real places because it gives this intangible quality to the actors – when they walk in, they know they're in these places with history. So when we're doing the Sunset Strip, we're actually going to shoot on the Sunset Strip, even though it meant closing it down.'
Daisy Jones & The Six
Filming Locations
Sunset Strip
This iconic street was a '70s rock hotspot, and the real place features in Daisy Jones & The Six. But how did they make it look like the '70s? 'We had to be very specific in what we were able to dress,' says Jessica. 'So what we had agreed on is, essentially, focussing on the Whisky A Go Go [see below], which we knew we wanted to feature. And then, if you look around the Whisky, over here is a very modern gas station, over here is a modern building, but this block over here has the Viper Room, it has this supermarket, and it actually has this liquor store that's been around from the 70s.' The team were given a week to film on Sunset – though the street was never actually closed – and used archive imagery to ensure their set design was accurate to the time.
Can You Visit? Yes – but expect less of a '70s vibe when you do.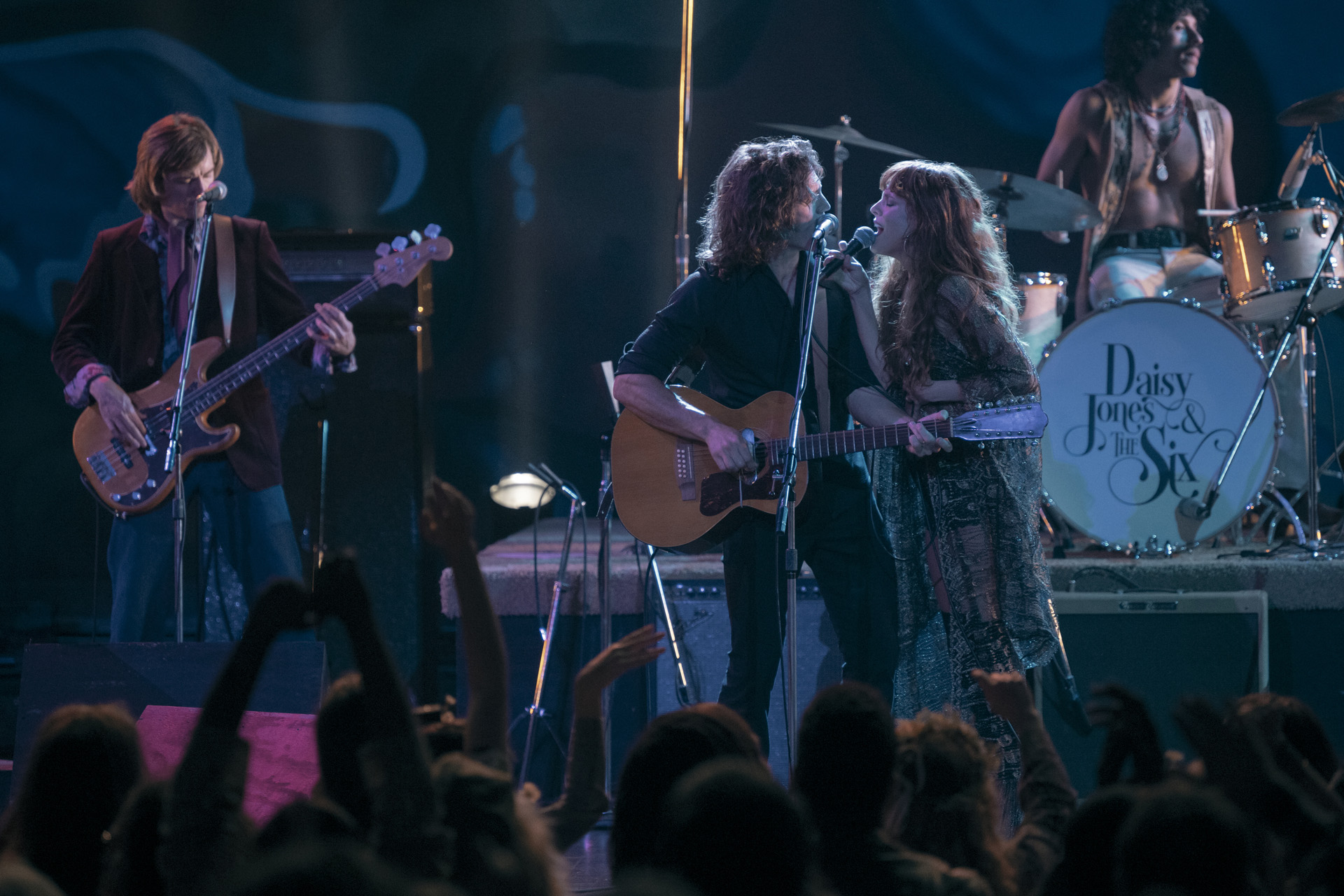 Whisky A Go Go
A Sunset Strip stalwart, the Whisky A Go Go has been going as long as LA's rock scene. 'It's been going for years,' says Jessica. ;And it is sort of the same, but the big Go Go stands don't exist anymore – we put them in. And in fact, a little insider thing: because of the way we were shooting that day, the bar where Daisy plays the piano for the first time and there's just, like, one guy there, that is actually on the second level in the Whisky.' Movie magic!
Can You Visit? Yes, Whisky A Go Go is still running today.
The Viper Room
What was once Filthy McNasty's is now The Viper Room, but the Daisy team transformed the space back to its origins for the series. 
Can You Visit? Yes – The Viper Room, that is. RIP Filthy McNasty's.
The Riot House
Aka the Andez West Hollywood Hyatt hotel on Sunset Boulevard, an iconic Sunset staple that famously played host to touring rock groups like led Zeppelin, The Who and Rolling Stones, favoured for its proximity to clubs on the Strip like Whisky A Go Go. 'The Riot House' nickname is a play on 'Hyatt'. 
'We did a 24 hour crew here, because it's a working hotel,' says Jessica. 'It's actually where they had the premier after party! But because it's constantly working, they would only give us 24 hours to come in, prep it, shoot it, and strike it.'
Can You Visit? Yes, this is still a functioning hotel. Book your iconic Daisy Jones holiday at hyatt.com
Sound City Studios
This iconic recording studio was founded in 1969, and is the birthplace of many of rock and roll's greatest recordings – apt for a series about a '70s rock band. 'We shot at the actual sound city, but Sound City has been redone [since the 1970s],' says Jessica. 'It still had the original board, but you walk in the lobby and it's all polished concrete, exposed beam ceilings, white… So we essentially came in and rebuilt the lobby within the lobby.'
Can You Visit? Only if you've got an album to record – better get to work…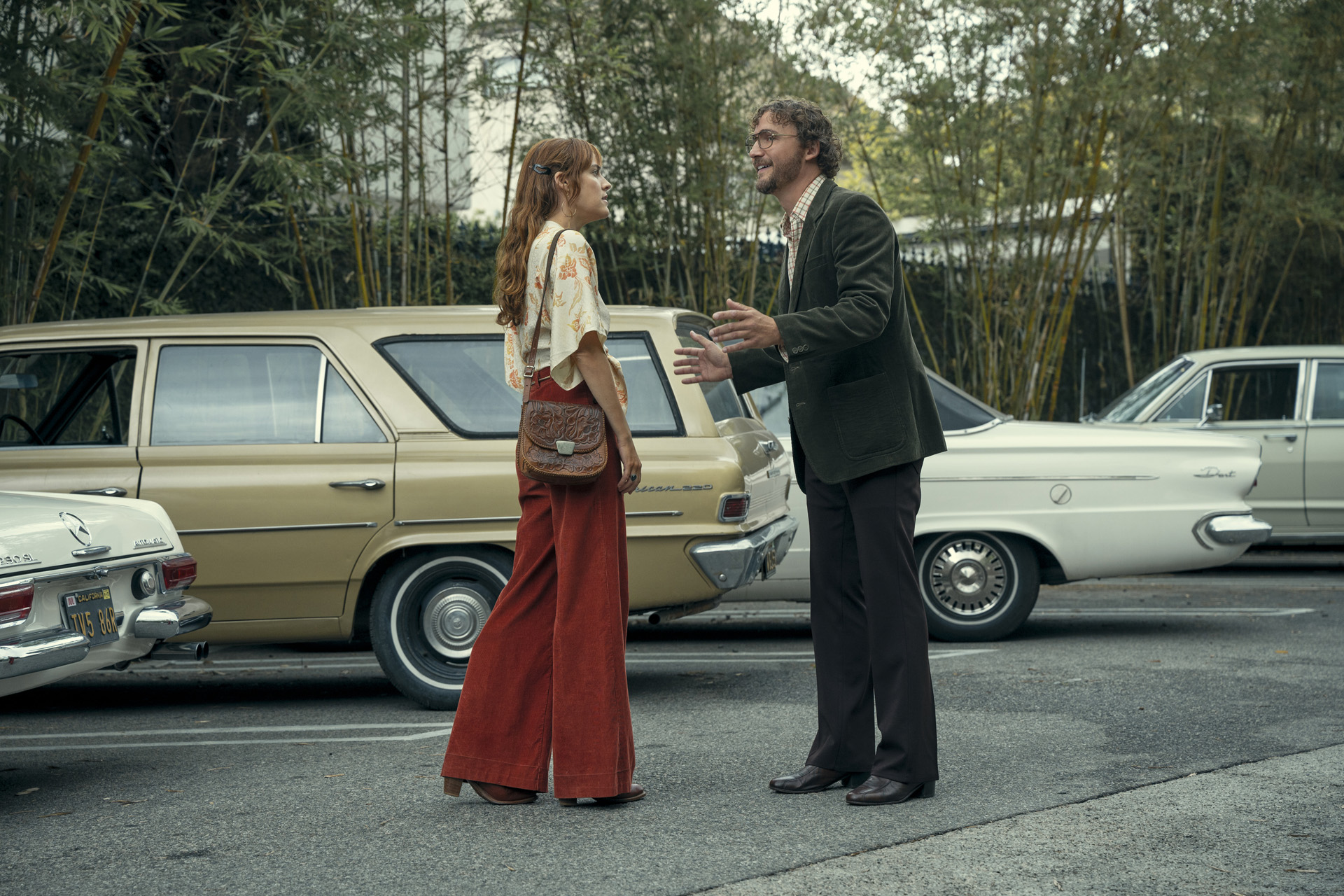 Houses Across Los Angeles
The houses seen in Daisy Jones & The Six are all real houses across Los Angeles that Jessica and her team of location scouts hunted down. 'In Los Angeles, there are location services that have a bunch of houses – these beautiful mid-century houses where they know people are going to want to shoot there,' Jessica explains. 'So they're listed, and the location manager may call up a service and say, "Hey, we're looking for this type of house", and they'll send you, like, six of them. 
'But then, sometimes, the things we want are too custom,' Jessica adds. 'So I'll talk to the locations team and I'll say, "here's what I have in my head. I'd love to see something that is all wood, it needs to feel like it's in Laurel Canyon, I'd love it to be on a mountain…". And during all of this, you have to also be able to get to it with trucks and equipment and all that. Then the location manager will send scouts out and they'll just knock on doors if it looks good from the outside. They go with a whole letter and a card, and they'll say "if you're interested in filming, I'd love to shoot your house", and then they'll bring back pictures to show us.
'You can tell the people who have done a lot of shooting – they totally get it,' Jessica adds. 'They're like, "Okay, this is the hotel I want to be put up in, and I'll need to board my dogs" But the people who have never done it before will say things like, "can I be around on the day of filming? Can I eat the food?".' 
Daisy's Parents' House
'One of the few places architecturally [that didn't need changing] is Daisy's parents house,' says Jessica. 'That house was kept by people who really love the mid century modern architecture. So we, from a construction standpoint, didn't need to do much to it [to make it look authentic]. We did a bunch of little things like, you know, she breaks through a door – obviously, we're not going to break a real door. But that house actually had a sunken bar that moved up and down that they kept working because they loved it. But that's one of those little gems within this world where everything has been modernised.' 
Teddy's House
Teddy's magnificent house is also real. 'When we saw that house, we just new, that is his house,' says Jess. 'We had seen a whole bunch of them, but when we walked into this one, we just knew. And what's crazy is, in some of the rooms, they still had '70s wallpaper with matching curtains. But that is another house that we had to totally redress. It's interesting: the owners have clearly have taken care of the architecture, but their style is not mid-century at all, and just didn't fit his character. It's a family who lives there, whereas Teddy lives alone, and we wanted it to look grand, so you know we cleared it, brought in the piano, brought in all his stuff… But the house, just on its own, is stunning.'
Party Houses
'The house where we see Bernie DJing and Simone is there and Daisy pushes the guy in the pool, I'm pretty sure that's Frank Lloyd Wright's son's house,' says Jess. 'It's crazy because, driving along, you would never really notice it because it's up a set of stairs. And the house where Daisy and Simone meet is also up in the hills. Almost everywhere where there was a pool and a view was all in LA, because we were really trying to highlight LA.'
The first three episodes of Daisy Jones & The Six are streaming now on Prime Video. 
All images courtesy of Prime Video.