With no one-size-fits-all prescription for wellbeing, Camilla Hewitt uncovers seven feel-good wellness holidays for thrill-seekers, spa-lovers, gym-goers, or those simply in search of some peace and quiet.
Read the C&TH Guide To Responsible Tourism
Wellness Holidays: The Best Places To Relax & Rejuvenate in 2023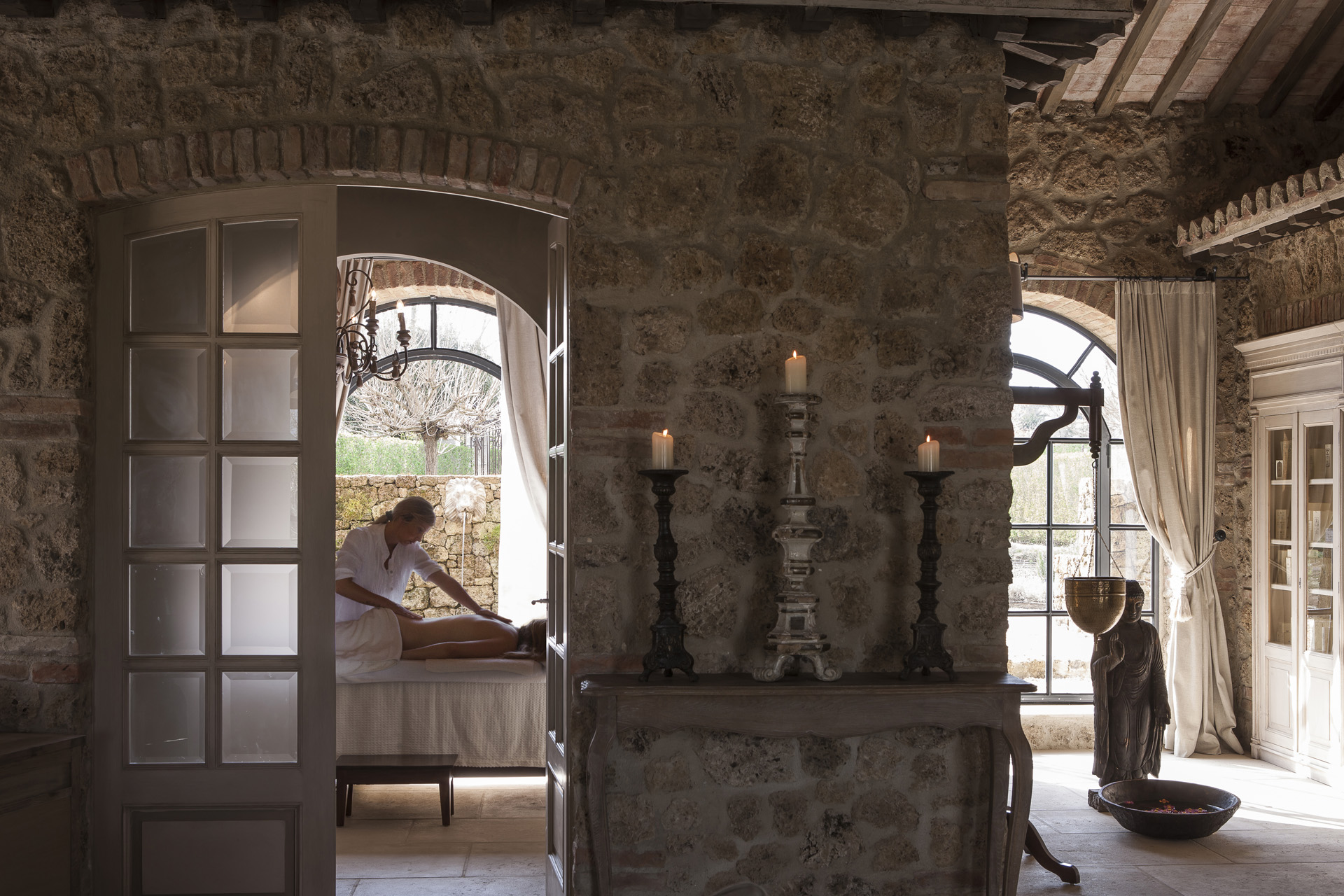 For Skin Health: Borgo Santo Pietro, Italy
Situated in the heart of Tuscany, Borgo Santo Pietro was once a healing stopover for medieval pilgrims. Today it continues to provide a sanctuary for modern souls, merging a five star luxury hotel and spa concept with a 300-acre working farm. Fulfilling a lifetime pursuit of natural herbal remedies, estate-owner Jeanette Grøn Thottrup has joined her expertise with a passionate team of scientists to alchemise a natural skincare line for the face and body. 
Seed to Skin products are formulated in the onsite state-of-the-art laboratory before proving their efficacy in the bespoke treatments carried out in the Borgo spa. Dedicated to sustainability, the farm supplies both the inspiration and ingredients for many of the Seed to Skin products. Available in each of the 22 beautifully appointed rooms and suites, the body range contains sheep's milk from the Borgo flock, an ingredient that has been used since ancient times for its rich skin-nourishing content of butterfat, vitamins and minerals, and gently exfoliating lactic acid that leaves skin soft and radiant. The Borgo bees, who rove far and wide over the organically cultivated estate, provide nature's perennial cure-all, raw honey, which has likewise been used for millennia for its intensely moisturising, soothing, and healing properties. 
A visit to Borgo Santo Pietro offers far more than just beautiful skin: for those who are interested, it also serves as an introduction to the benefits of regenerative farming and the healing powers of nature. After all, the health of the soil, gut, and skin are all inextricably intertwined.
BOOK IT: borgosantopietro.com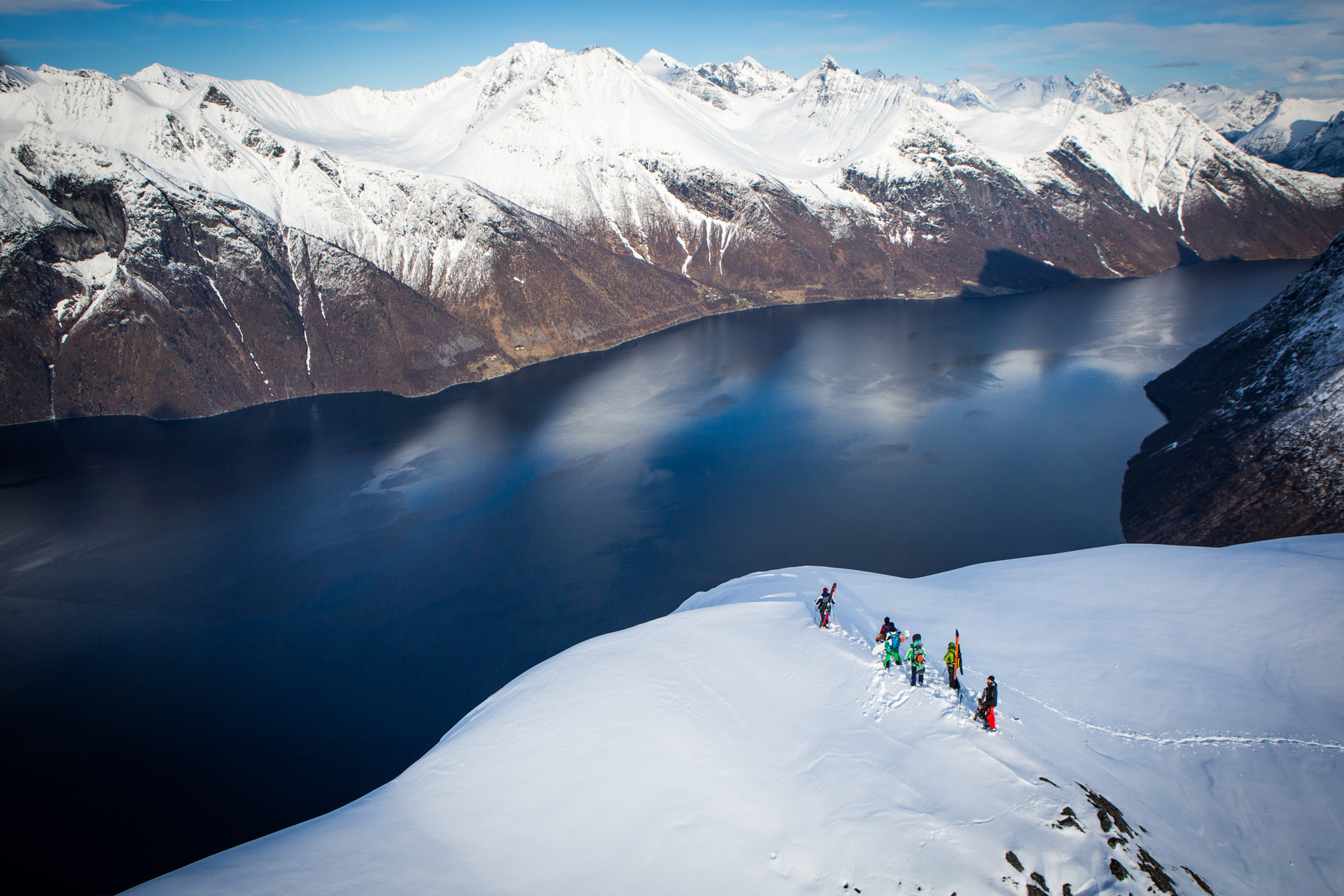 For Sensational Skiing: 62°NORD, Norway
For an off-piste adventure unlike any other, 62°NORD has uncovered a skiing paradise within the peaks of the Stranda resort. Their six day signature experience in the fjords of Western Norway has been designed as a pioneering venture for skiers from around the world. 
With Scandinavia's finest ski-touring terrain and fjord access each day, it is the descents to the water's edge that set this apart from other ski destinations this season. Framed by the steep mountains of the Sunnmøre Alps, 62°NORD's family-owned hotels, Storfjord and Hotel Union Øye, are perfectly positioned for expeditions into the region's distinctive landscape of sea inlets and snow-covered summits. It is directly from the hotel's dock at Storfjord that a fleet of modern vessels and sea hardened captains transport guests to the daily ascents. For hardened adrenaline junkies on the search for new lines and fresh powder (or newbies trying skins for the first time), there are more than 100 peaks in the fjord network, meaning guides can carve out a course for any level of skier. 
After a day navigating Norway's spectacular playground, the sauna and wellness spa at Storfjord are perfect for resting hard-working muscles, while reading rooms with log fires and oversized armchairs are in place to rejuvenate the mind and body for another day of high-octane adventure. The value of spending time outside for both mental and physical well-being is so deeply ingrained in Norwegian society that poet Henrik Ibsen coined a term for it – 'friluftsliv'. The concept, which is a combination of the Norwegian words for free, air and life, describes their love of open-air living and connecting with nature through outdoor activity. The ideal wellness holiday, this six-day ski experience has been designed to help travellers really get under the skin of the nordic philosophy, a chance for the wintery snowscapes to exhilarate the body and awaken the senses.
BOOK IT: 62.no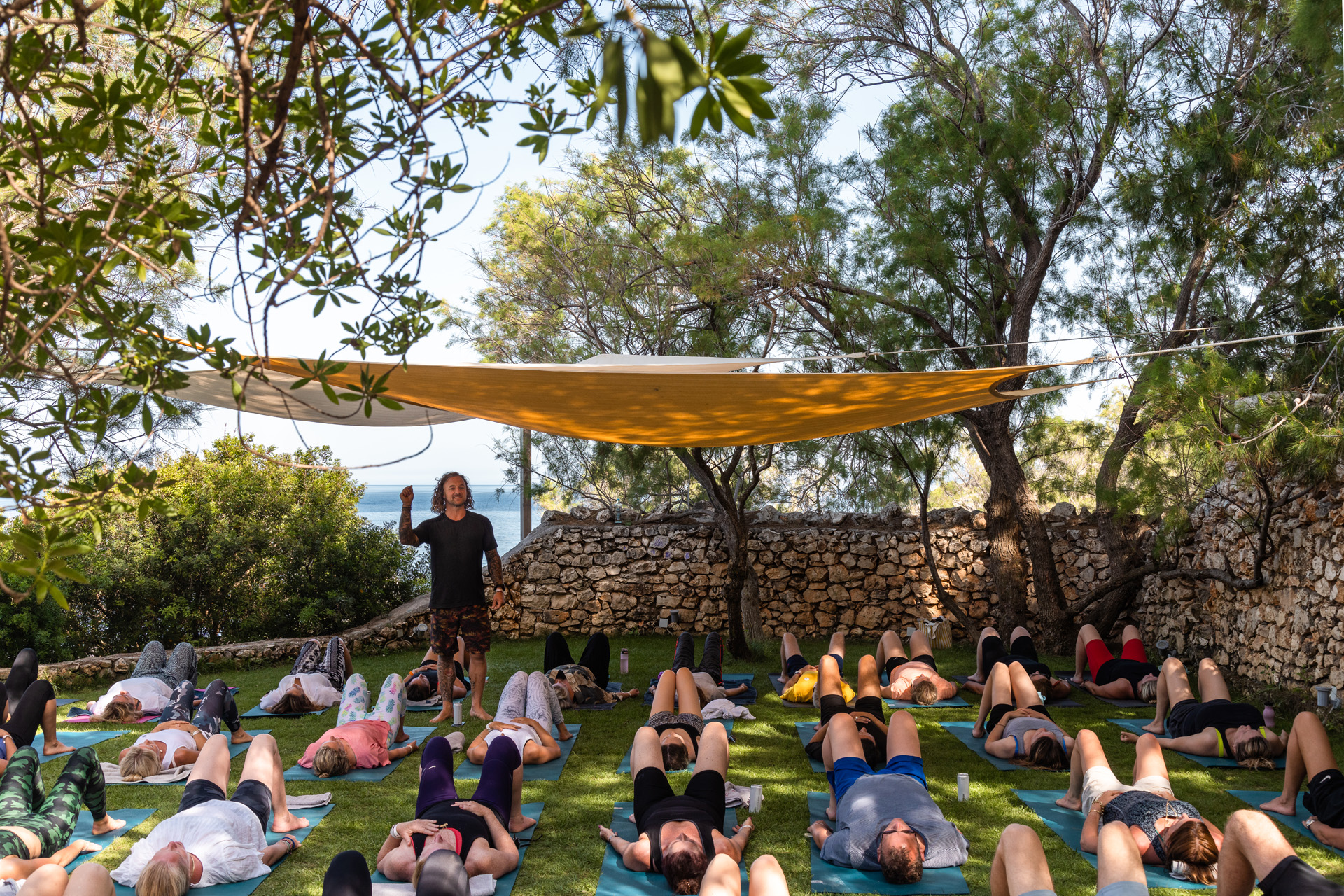 For The Complete Package: PACE by Peligoni, Greece
The Peligoni, a family-run beach club in the secluded north of Zakynthos, has responded to the rise in wellbeing tourism by curating a five-day feel-good programme hosted by well-known practitioners such as nutritionist plant-based and sustainable chef Bettina Campolucci Bordi, Olympic medalist Keri-Anne Payne and mindfulness master Richie Norton. 
A traditional 'wellness retreat' this is not. Rules are replaced by an opt-in or opt-out schedule of multidisciplinary classes that allow guests to participate at their own pace. This is a person-centred approach to wellbeing, Peligoni style – that recommends fitness classes and long lazy lunches in equal measure. With a focus on feast-style dining, group workshops and fitness classes, this is a perfect week to rally your friends for some fun in the sun, or to travel alone to meet like-minded people. Think wholesome activities such as sunrise paddle boarding, candle-lit sound baths and breath-work against the backdrop of Zakynthos island – while making time for cheffed lunches, evening BBQs and plenty of rosé. Restorative yoga, HIIT Cardio, Pilates, and Barre classes curated by Oyogo London are offered hand-in-hand with swim and run clubs, interactive workshops and talks exploring topics such as nutrition, stress management and relaxation. 
Highlights from 2022 included Irish brothers Steve and Dave Flynn, known as The Happy Pear, sharing their knowledge of a healthy lifestyle and hosting some fantastic feasts; Olympian Chris Hoy taking guests out on the roads of Zakynthos for a once in a lifetime ride with a cycling great; award-winning radio DJ and Bestival founder Rob da Bank (a Peligoni regular) hosting guided meditation classes; and The Sleep Retreat, dubbed the antidote to 21st century insomnia, anxiety and general mayhem of daily life. 
BOOK IT: The next PACE week takes place between 22–26 May 2023. peligoni.com 
For Alpine Adventures: Armancette, France
Nestled in the heart of the Alps, Armanette is a luxurious base for exploring the Mont Blanc massif. In the summer months, mountain biking and hiking begin right on the doorstep while, in winter, the hotel's catered chalets provide direct access to the ski slopes. 
At an altitude of 1,000 metres, Armancette is surrounded by dramatic scenery that can be seen from every room, including the spa and terraced restaurant. The hotel, which was built on the site of a former bakery, has maintained tradition by employing an in-house baker who prepares delicious picnics to pack and enjoy from a mountainside. Moments from Armancette, the Mont-Blanc Tramway is a pretext for adventure. Boarding at Saint Gervais, passengers marvel at far-reaching forests and alpine prairies before alighting at the Bellevue Plateau (1,900 m) or Nid d'Aigle (2,380m) for a panoramic view of the Bionnassay glacier. From here, numerous hiking itineraries depart, some of which provide access to the high mountains. For less-experienced walkers, Armancette will book a local guide, who will not only guarantee sure-footing but also provide great insight into the history of the glacier and the flora and fauna that cover the ever-changing terrain. 
After action-packed days, the timbered-and-tiled spa covers all relaxation needs. Equipped with an indoor-outdoor pool, hammam, sauna and three treatment rooms, Armancette has an impressive wellness offering for a boutique-sized hotel. 
BOOK IT: armancette.com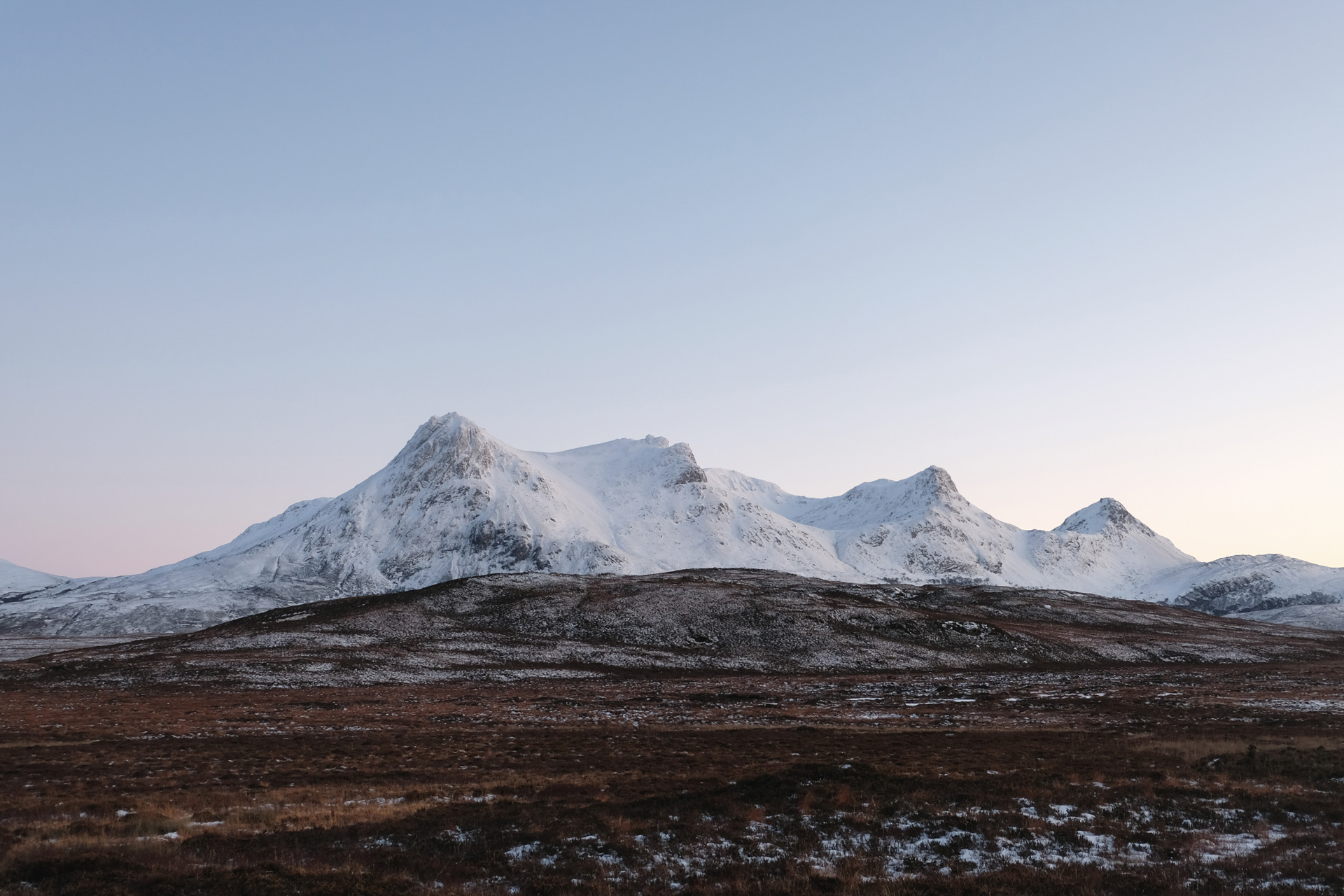 For A Rural Retreat: Wildland, Scotland
From the brooding seas of the north coast to the rich forest of the Cairngorms, Wildland offers a range of places to stay and experience this special part of the world. With a solitudinous expanse stretching as far as the eye can see, Kinloch is a place of escape. As one of Wildland's centrepiece lodges, the property forms part of three significant Scottish estates owned by a Danish family of conservationists-at-heart who have a strong passion for Scotland and a deep-rooted love of unspoiled nature. A stay at Kinloch is rooted in their passion to protect and preserve the landscape, encouraging people to experience the beautiful remoteness, while being able to enjoy beautifully crafted interiors, seasonal dining and a deep sense of place. 
The Lodge is let on a whole-house basis to families, friends, and other clans, along with use of the majestic estate. The reimagined rooms are a perfect balance between their Scottish hunting lodge past and the Scandi-cool touches that have been added by the Danish owners. Down by the river, the sauna yurt was put in place for relaxing sweats and wild dips in the cool, rushing waters. 
Of course, the real adventures are waiting in the landscape beyond. Kinloch is located near the beautiful Kinloch River and is an easy 45 minutes to Ben Hope by car and only an hour and a half to Ben Loyal, known as the Queen of the Scottish Mountains. Guests have unique access to the estates' beautiful lochs, wild rivers, ancient forests and isolated wilderness to explore and play, and the Wildland team is on hand to help plan adventures, be it the direction of a good cycling track or a week of fishing on the world-famous Hope system.
BOOK IT: wildland.scot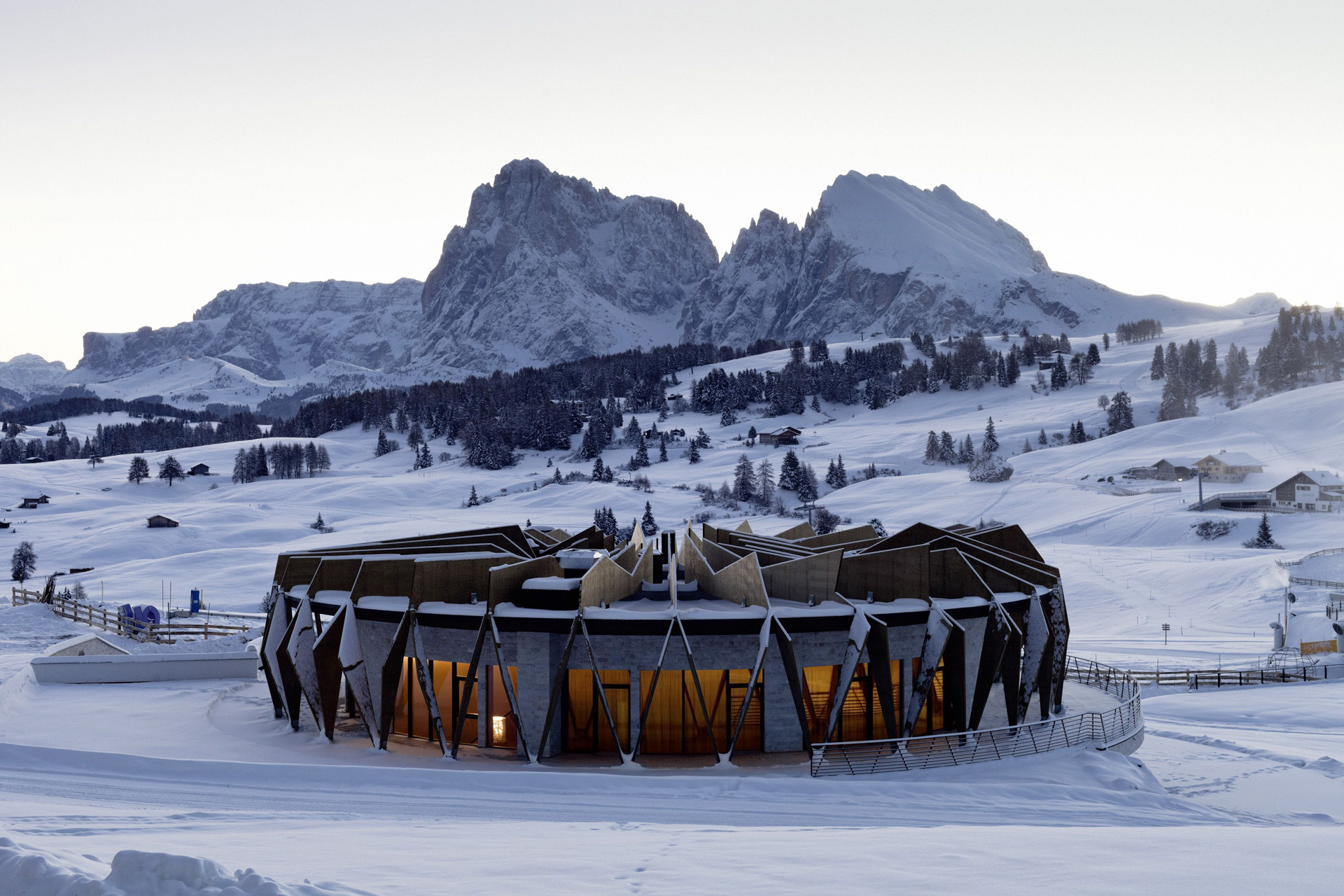 For Biophilic Design: Alpina Dolomites Lodge, Italy
Located on Europe's largest high-altitude plateau, Alpe di Siusi, Alpina Dolomites Lodge & Spa was designed to reflect the jagged summits this region is so famed for. The impressive structure was built according to an eco-friendly concept and harmoniously integrated into the surrounding environment. 
Sitting at 1860m, next to the Alpe di Siusi uphill cableway station, Alpina Dolomites offers access to the region from a unique vantage point. For skiers and snowboarders, the Val Gardena ski district has 84 lifts and 175 km of perfectly prepared, snow-covered slopes. For a slightly slower paced adventure, the Lodge has its own cross-country ski school, encouraging guests to enjoy the well groomed tracks that twist and turn through the scenic wonderland. Back at the Lodge, the use of stone and wood through the interiors continues to immerse guests into the landscape. Each of the south-facing rooms are complete with private terraces with panoramic views of the mountains as far as the eye can see. 
The sizable COMO Shambhala Retreat is the perfect destination to unwind after a day exploring the slopes. New for the 2022/23 season, the spa includes indoor and outdoor swimming pools, extensive sauna and relaxation areas, as well as scheduled yoga and Pilates classes to realign the body. For those favouring summer in the mountains, the Alpe di Siusi plateau transforms into Europe's largest alpine wildflower meadow during the months of June and July. 
BOOK IT: alpinadolomites.it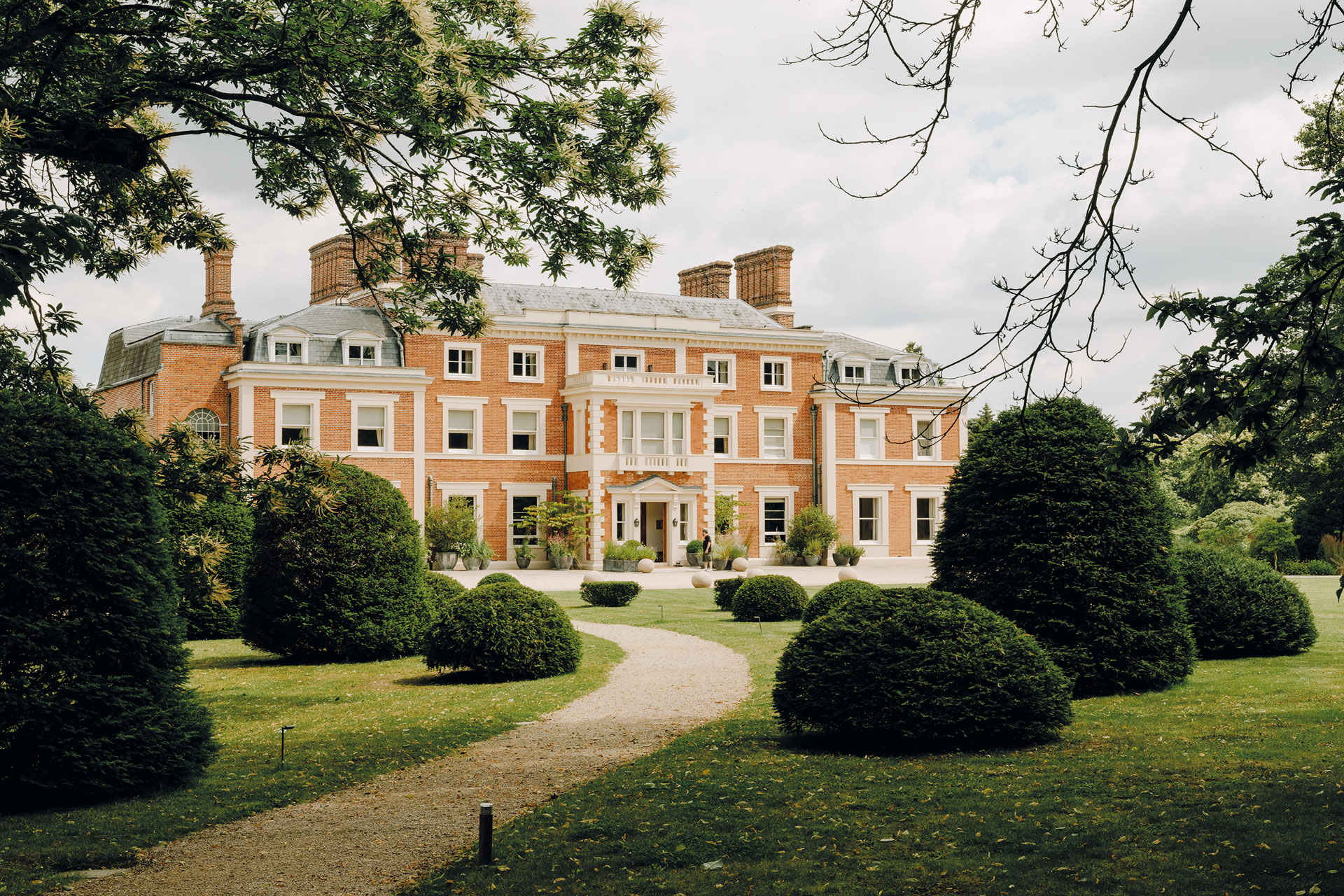 For Cold Water Fans: Heckfield Place, Hampshire
Famed for its lovingly restored interiors, this Georgian family home stands on 400 acres of secluded Hampshire landscape. Inspired by the grounds, Heckfield Place has become home to a plethora of innovative wellbeing initiatives including The Little Bothy Spa and its team of Master Practitioners as well as high-performance skincare from Wildsmith Skin. 
The Master Practitioners are guided by the healing powers of nature and the great outdoors. Each specialises in a different realm spanning naturopathy, osteopathy, emotional wellbeing and bodywork. Wellbeing highlights for guests include Cold Water Immersion Therapy – a small group or private session which starts with a short warm up and fast paced walk to the Lower Lake, before being guided through a series of stretches and breathing exercises and dipping into the water. Here, guests will experience the full benefits of cold water exposure, and leave feeling energised with boosted dopamine and serotonin levels. Meanwhile, Farm Fit, encourages guests to channel their 'inner farmers' during a circuit-based training program on Heckfield's very own biodynamic farm with standard equipment replaced in favour of weighted milk churns, ropes, hay bales, logs and sandbags. Cold Water Immersion is available from now until the end of April. 
BOOK IT: heckfieldplace.com