Parisian cuisine is second to none, so ensure you don't miss out on the best places to eat in Paris by planning your culinary adventures before you travel. Whether it's Michelin-starred banquets or simple, buttery pastries you seek, if you hit these top Paris restaurants you won't be disappointed. And in between all the eating, you'll be requiring champagne. In this guide you'll also find the best bars in Paris.
Where to Eat & Drink in Paris 2020
Best Paris Restaurants
L'Abeille at Shangri-La
In a city where Michelin stars are in abundance, one is sometimes simply not enough. L'Abeille, (which takes its name from the Napoleonic bee motif,) has been awarded two under chef Christophe Moret's leadership for his modern, relaxed gastronomic style. Moret moved to Shangri-La from Alain Ducasse's Plaza Athenee in 2015, and overhauled the hotel's culinary offerings, giving the menus a refreshingly clean update, where hero ingredients take centre-stage. Unlike much of Paris' fine dining scene, vegetables take centre stage in many of Moret's dishes, an indicator that this chef is moving with the times rather than remaining tied to France's gourmet traditions. The spider crab (served warm with cool cucumber and crunchy almonds) and John Dory (with crisp celtuce lettuce and baeri caviar) are a must for seafood lovers, while the strawberry and beetroot pudding is worth saving space for (even if you've indulged in the tasting menu). Despite the 'chic' dresscode, formal setting and immaculate service, there's nothing stuffy about the L'Abeille experience – we defy you to find a friendlier sommelier or a more flawless Parisian dining experience. shangri-la.com
Le Meurice
French pastry chef Cédric Grolet of the Dorchester Collection's Le Meurice was named "The World's Best Pastry Chef" at The World's 50 Best Restaurant Ceremony 2018. Pay a visit to his pastry boutique at the exclusive hotel and check out one of the unique desserts, such as his signature trompe-l'œil sculpted fruits. Oui, s'il vous plaît. dorchestercollection.com
For where to stay and what to do in Paris, check out our main city guide
Beefbar
Beefbar's growing herd of restaurants has just arrived in Paris, satisfying carnivorous desires in its art nouveau interiors, restored under the scrupulous gaze of architects Humbert & Poyet. What to eat? Why, beef, of course. beefbar.com
Le Clarence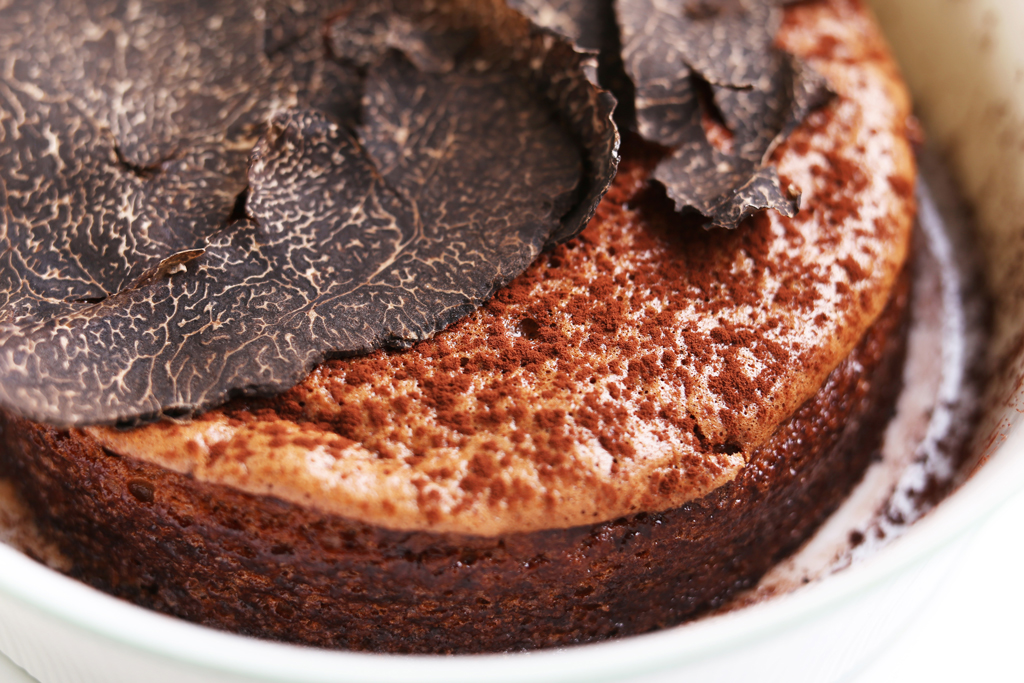 Highlights of the seven-course tasting menu include the Sea Bass, completely encrusted in thick black sea salt and served with mushroom ravioli and black truffles and the Roe dear, cooked to perfection and accompanied by bearnaise sauce, gratin dauphinoise, and artichoke and truffles. Expect the likes of lemon cream and coriander jelly, apple tatin, chocolate tart, chocolate soufflé and homemade vanilla ice-cream for pudding, if you still have room. le-clarence.paris
In-Room Dining: Hotel Fauchon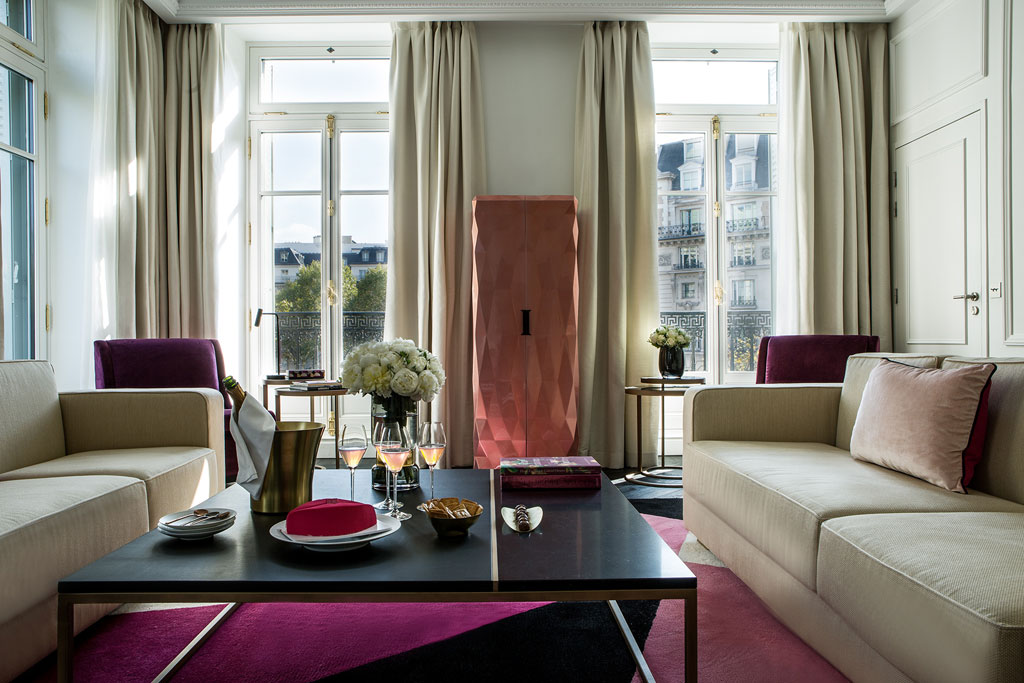 You'd expect nothing less from the legendary Fauchon brand, but Fachon L'Hotel has reimagined the hotel mini bar experience with their Gourmet Bar. Included in your room price, a beautiful Sasha Lakic custom-designed pink armoire will be customised and stocked before your arrival with gourmet sweet and savoury treats, plus complimentary Fauchon champagne refilled every day. Oui, s'il vous plait. fauchon.com
Read our full review of Fauchon L'Hotel here
Best Bars in Paris 2022
Dirty Dick
When it comes to a wild night out in Paris, Pigalle is the district to know. All the action takes place on Rue Frochot, where you can hop from bar to bar until the early hours, or even the middle of the following day if you really don't feel like coming up for air. Start your night (before the taste buds become less responsive) at Dirty Dick, an unlikely tiki haven in the middle of the city, where the mixologists are amongst the best in the city. Hours of prep go into the ingredients, with six homemade juices and over a dozen syrups made in house, which really pays off in the drinks. Don't be intimidated by the menu; just name your favourite liquor and allow the staff (who serve up their tiki punches with a side of playful rock attitude) to serve up your perfect drink. facebook.com/dirtydickparis
Molitor Rooftop
Best-known for its iconic outdoor pool, the five-star Molitor hotel has a stunning open-air roof-terrace and restaurant, perfect for alfresco drinks if you're looking for something a bit different in the city of love. This year marks the hotel's 90th anniversary, marking almost a century of being a landmark in the 16th Arrondisement. Cocktails are served up alongside stunning views across the city with the Eiffel Tower on the horizon, plus the famous Art Deco outdoor pool. mltr.fr/en
Read our review of Hotel Molitor Paris
Bisou
The Instagram set flock to Bisou in droves for the millennial pink walls and photogenic cocktails in trendy Le Marais. With classic Parisian aloofness the bartender will decide what drink suits you best and you will enjoy it. bar-bisou.fr
Experimental Cocktail Club
Over a decade since it shook up the cocktail scene in Paris, the Experimental Cocktail Club is still the benchmark for Parisian mixologists. The menu of 12 cocktails is merely a suggestion, feel free to challenge the staff to create something new based on your tastes – it's sort of the point here. experimentalgroup.com
Featured image: by Behzad Ghaffarian 
The post Where to Eat & Drink in Paris appeared first on Country and Town House.