Think of Austin and two things likely spring to mind: the music and the food. It's a place that in recent years has undergone change, with big tech companies moving in thick and fast, and yet it's never lost its laid-back, creative spirit. Today it remains a city that knows how to have fun and a lot of it. In this guide, Alice Howarth reveals how to get the best out of the Texan state capital whether you're there for a weekend or longer.
Read the C&TH Responsible Tourism Guide
A year-round destination (although summer is seriously hot), there is something for everyone. You can try no end of dishes spanning all cuisines and they'll often be world-class whether you find yourself at a hole-in-the-wall or a white tablecloth establishment. For music lovers, dive into an inconspicuous bar and you may just be listening to the next big thing in country, rockabilly or blues. And then there are all the outdoor activities too from cold water swimming to stand-up paddle boarding and hiking.
STAY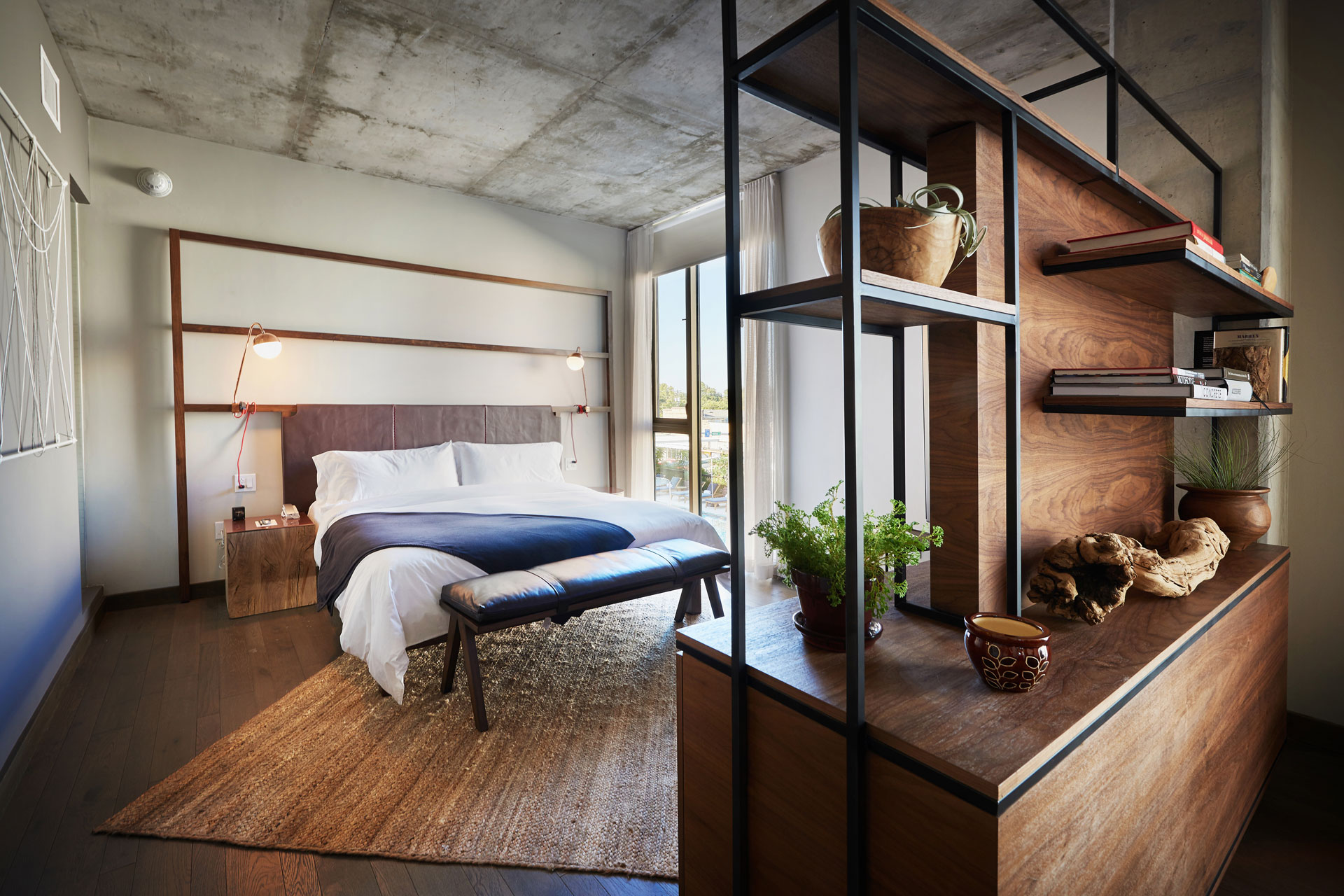 South Congress Hotel
Surrounded by some of the city's best restaurants, shops and live music venues all within walking distance, the South Congress Hotel in SoCo is an ideal location from which to explore Austin. 
A contemporary hotel with a laid-back, urban feel, rooms are minimalist yet comfy with vast American-sized beds, stylish marble bathrooms complete with rain showers and luxe products as well as spacious seating areas in the suites. 
Attracting not only visitors but locals too, in the lobby and bar, you'll find a crowd of hip Austinites shutting down their laptops after a day of work and ordering a glass of Californian white to see the evening in. Up top, people will be sipping on frozen margaritas around the rooftop pool as the sun dips down over downtown Austin just one mile away. 
Rates start from $250-$350 per night depending on the dates. southcongresshotel.com
EAT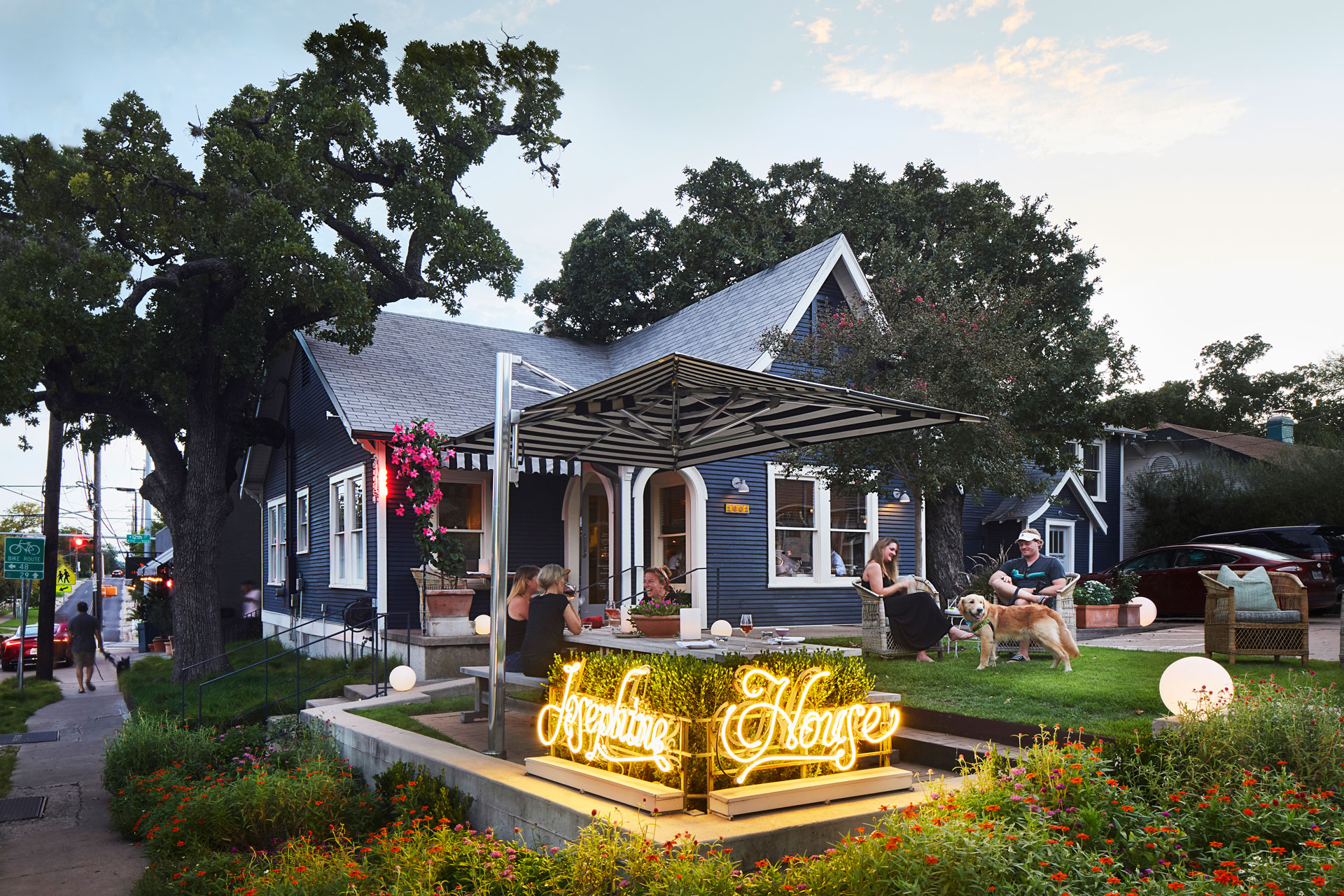 Josephine House
Located in a quaint blue cottage in Clarksville, Josephine House is where to head for brunch. Marble sides are spilling with Nutella-stuffed morning buns, almond scones and all-butter croissants; the ice-cold coffees are creamy yet strong and the menu serves far more interesting dishes than scramble eggs on toast. Highlights include the bavette steak with marbled potatoes, red chimichurri, crispy potatoes and a perfectly done sunny side egg as well as the lemon ricotta pancakes with berries. This dish will only reinforce just how well Americans really do make a fluffy stack. josephineofaustin.com
la Barbecue
It's no secret Texas is famous for its barbecue and if you go without trying some, resign yourself to the fact that you definitely missed out. While in the UK a barbecue is often as much about the company as it is the overcooked burgers, here it's a gourmet feat. ​​In fact, we're willing to bet la Barbecue, located at East Cesar Chavez, will serve you up the most sumptuous, melt-in-your-mouth brisket you'll ever taste. www.labarbecue.com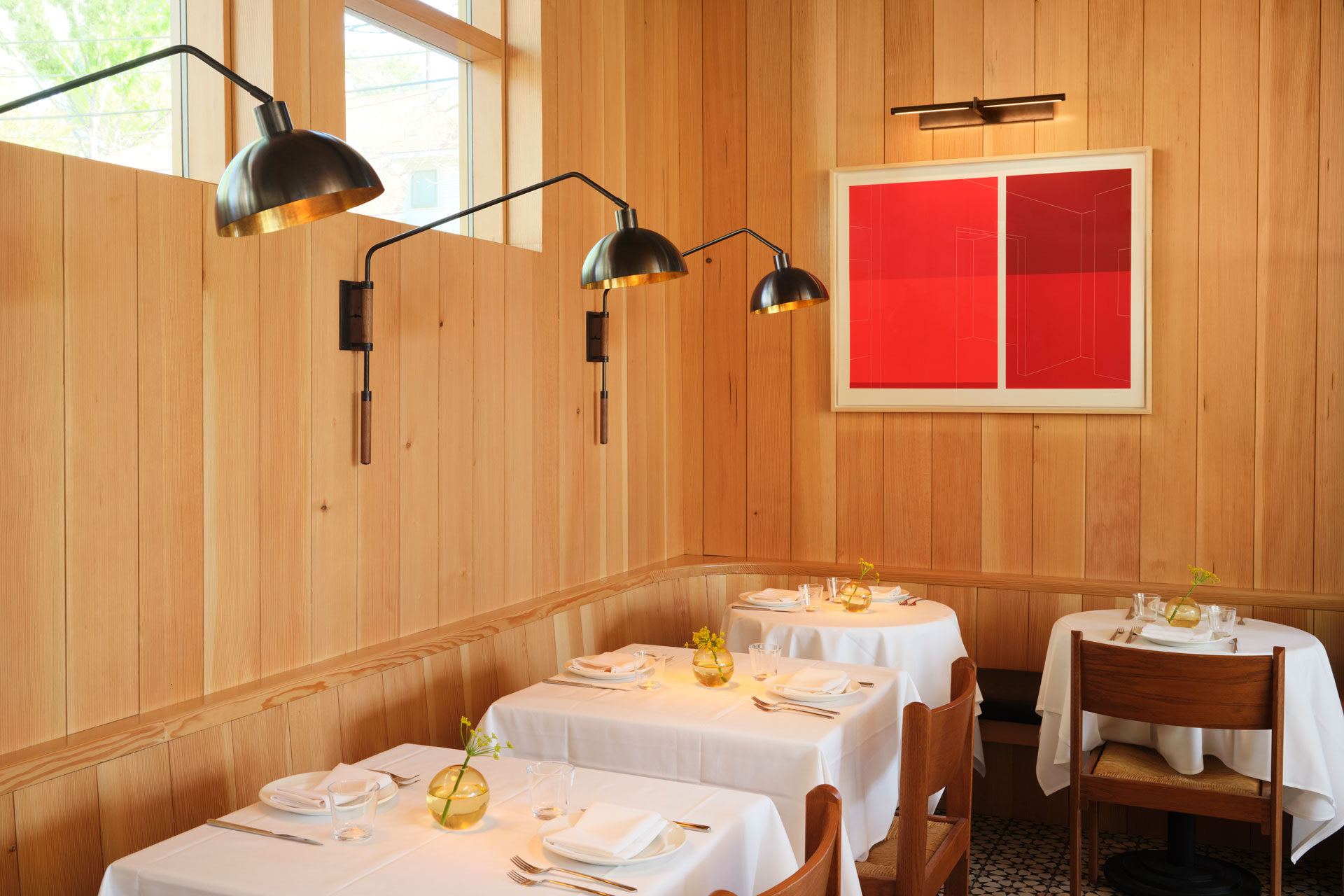 Pecan Square Café
A relative newcomer to the burgeoning Austin dining scene, Pecan Square Café is an excellent spot for a long, meandering dinner. Heavy on the ambience, the restaurant hums with a social buzz and glows with the flickers of candlelight. The menu is based on honest, good cooking using seasonal ingredients. Expect plates like goat milk ricotta ravioli with sweet corn and basil; pork schnitzel with spring bean remoulade and Italian crostata with chantilly cream. pecansquarecafe.com
Uchi
Uchi is legendary for its sushi and once you've tried it you'll know why. Opened back in 2003, some argue it helped to put Austin on the restaurant map in America and today it still as popular as ever (we're told a certain Elon Musk dined recently). This is exactly the kind of place where you should let the staff show off their knowledge. Tell them the kinds of flavours you like and let them order for you. You will not be disappointed. uchiaustin.com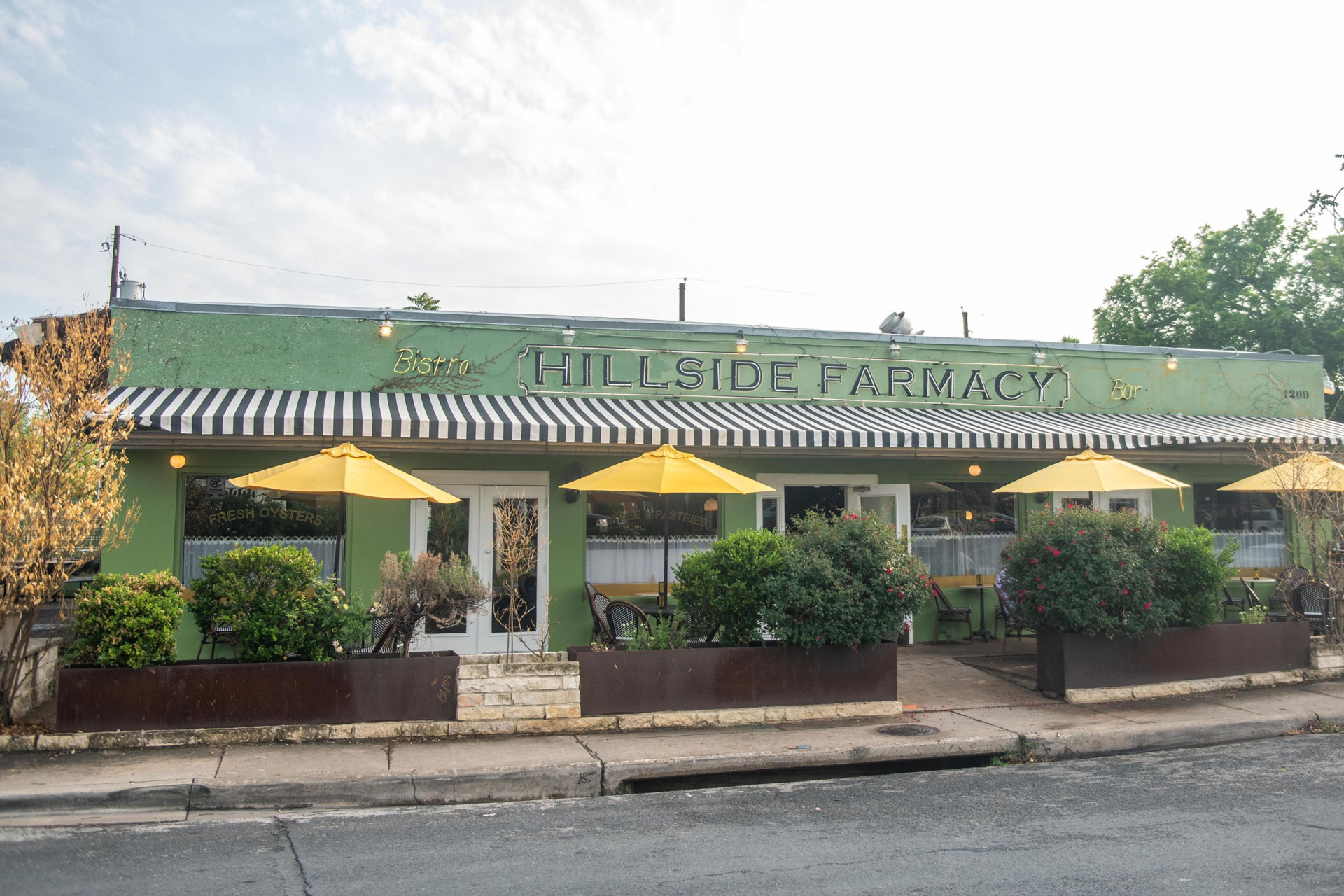 Hillside Pharmacy
Housed in a former drugstore, Hillside Pharmacy is a charming restaurant that would be as good for brunch as it would for dinner (although, people do file out by around 9.30pm so go early evening). Interiors reflect the history of the 1950s spot with an industrial twist and there's even a vintage soda fountain that's been restored ready for a refreshing cocktail. Start from the raw bar and then move on to the hearty mains. You can't go wrong with the blackened gulf drum with Texas slaw or the all-American burger and fries. hillsidefarmacy.com
Clark's Oyster Bar
If you're into oysters or generally just delicious seafood, Clark's Oyster Bar is a great place to stop by for half a dozen and a martini. Located in Clarksville (right behind Pecan Square Café), you'll be joined by tech executives as well as a smart older crowd catching up after a summer out of town. clarksaustin.com
DRINK & DANCE
Broken Spoke
Broken Spoke is a no-frills live music venue and bar where crowds gather to drink beer and watch (or partake in) the Texan two-step. Stay long enough and by the end of the evening, you likely will too. The dancefloor has welcomed the likes of Willie Nelson, Dolly Parton and even Mick Jagger so it'd be a crying shame not to follow in such iconic footsteps, right? www.brokenspokeaustintx.net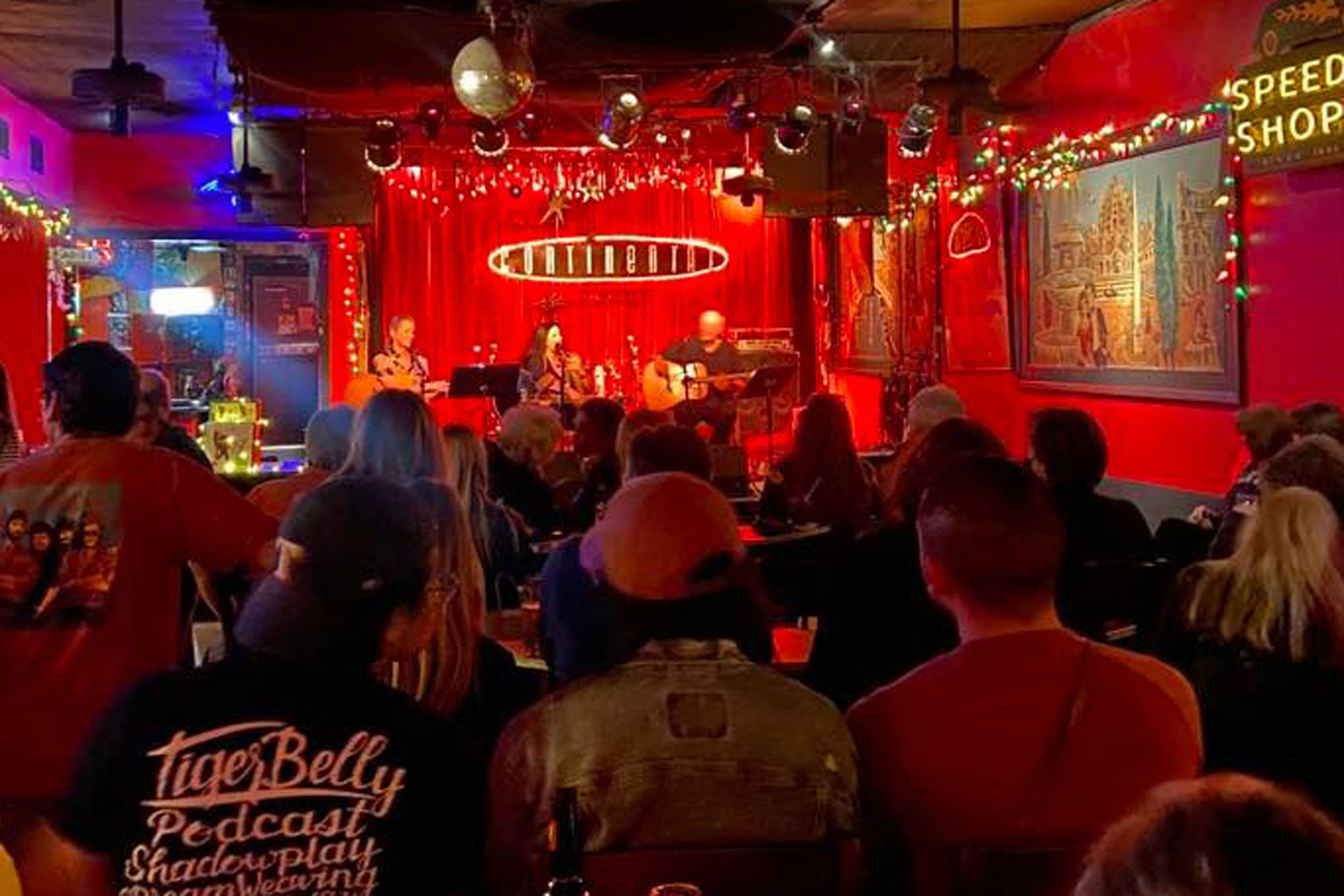 The Continental Club 
A major player in Austin's live music scene since the 1950s, The Continental Club is grungey, fun and full of a multigenerational crowd that'll keep you up until the wee hours. Welcoming both up-and-coming talent (and in Austin, the talent is huge) as well as hosting secret gigs for bands like Arcade Fire – it's a legendary spot which you should absolutely not miss. continentalclub.com
DO, SEE AND SHOP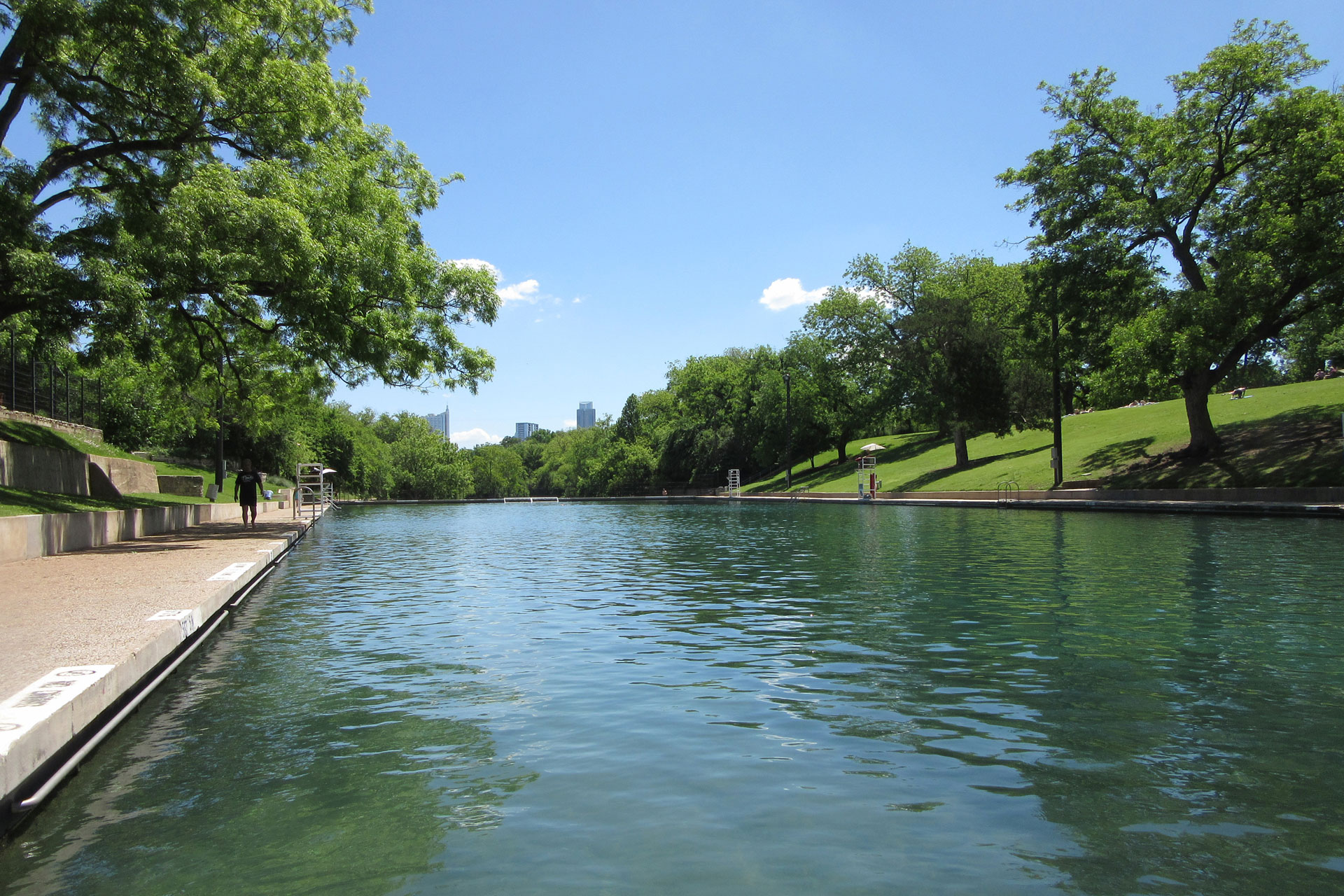 Barton Springs
A natural cold-water swimming spot right in the heart of Austin, Barton Springs isn't luxe or fancy but it feels like a little urban oasis. Bring your cossie and a towel and head down for a dip (a very wise choice if you're visiting in the summer heat). You'll be able to see Austin's downtown skyline from the water.
Congress Avenue Bridge 
Not necessarily something you'd guess but Austin is in fact home to the largest colony of urban bats in the world. 1.5 million Mexican free-tail bats make Congress Avenue Bridge their home from spring until the first cold in October and watching them swarming out in the evening as the sun sets is a sight worth seeing.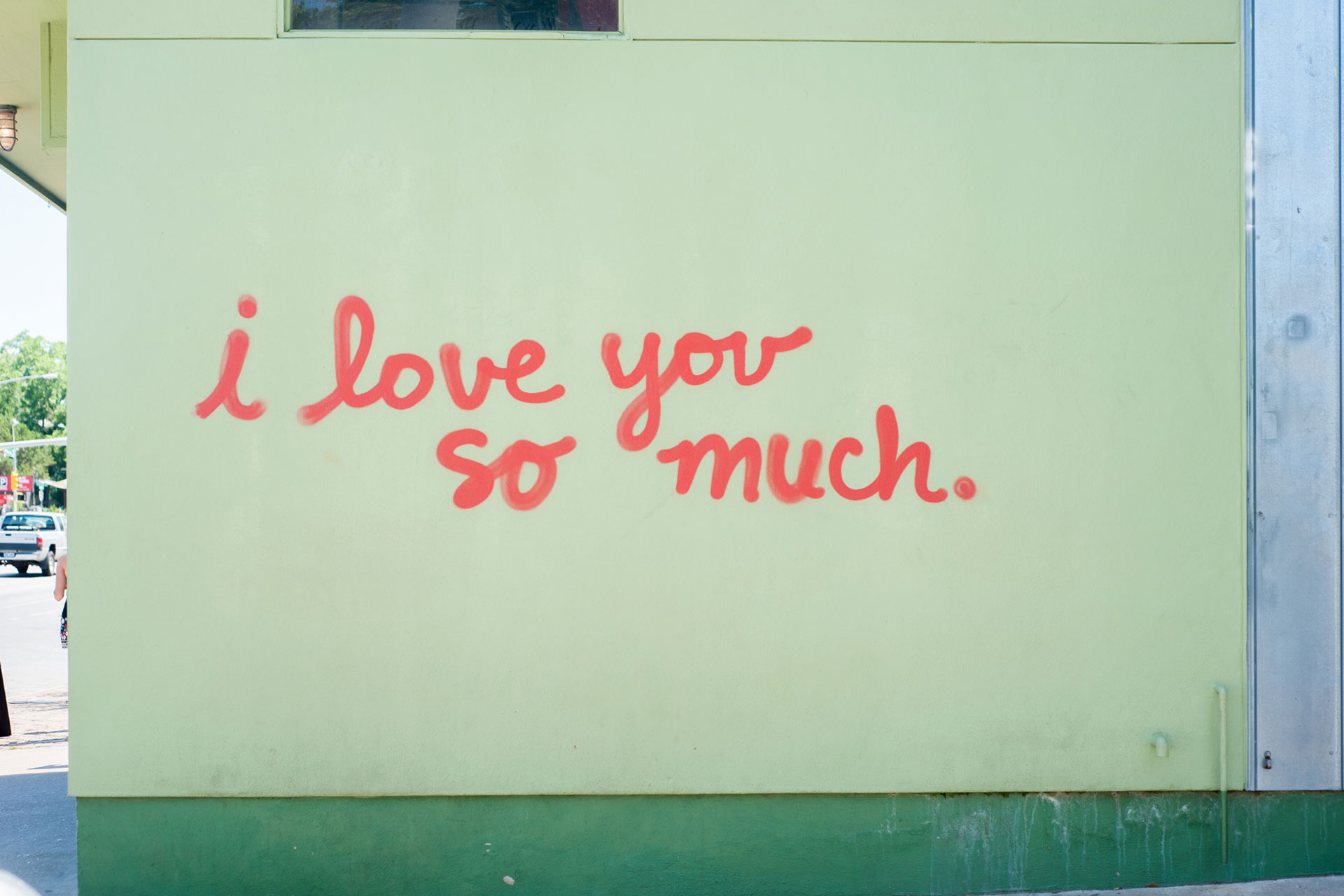 South Congress Avenue
Take a trip down South Congress Avenue. Not only is it home to the Instagram-famous I Love You So Much mural (painted onto the side of Jo's Coffee which makes an excellent cold brew) but it has great shopping too. You'll find vintage shops, boutiques as well as flagship stores for the likes of Reformation and Everlane. For those wanting to pick up some proper Texan souvenirs, you can find some classic Stetsons at Maufrais or cowboy boots at Allen's. 
How To Get There
Fly direct from London Heathrow to Austin with Virgin Atlantic. Return fares start from £520 per person; virginatlantic.com.
Featured Image: by Christopher Sherman