'Eco-friendly holiday' sounds like an oxymoron, but there are myriad ways to reduce your impact on the environment while travelling (or eco-touristing) – and sustainable packing is a key place to start. From planning your outfits to sustainable tech, this sustainable packing guide will tell you everything you need to know to ensure your next holiday has as little impact on the environment as possible. As a general rule: if in doubt, don't buy something new that you already have.
How to Travel More Sustainably
Sustainable Packing Guide: How to Pack Your Suitcase for an Eco-Friendly Holiday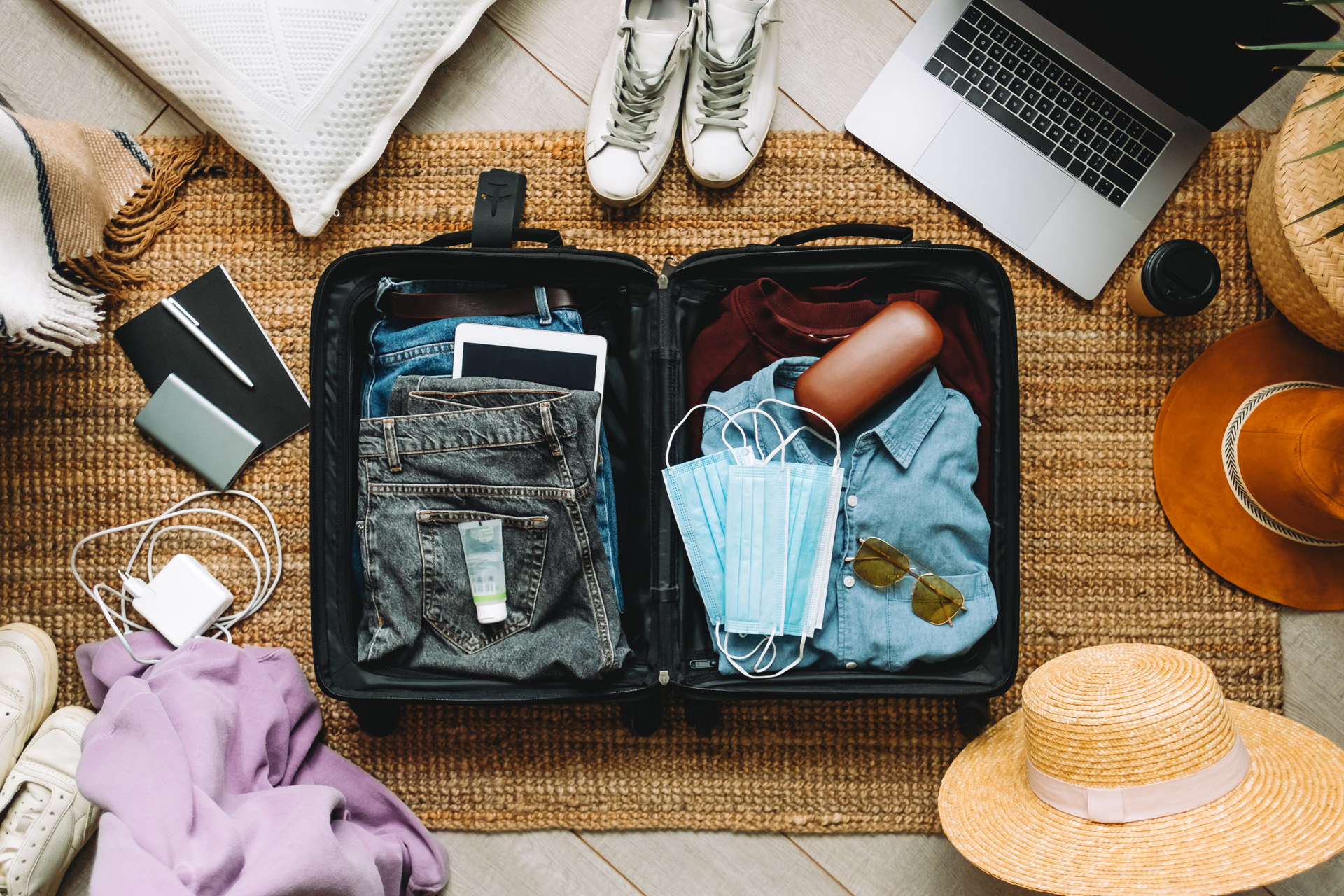 Plan Ahead – And Be Realistic 
We've all been there – overoptimistic packing for sunny holidays leading to a raincoat having to be purchased when you arrive and the reality of fickle weather hits you. Checking the forecast ahead and packing realistically can be key to packing sustainably, including considering what activities you will be doing on each day. Will your accommodation provide towels or will you need to bring one? Check before you travel to avoid having to buy a new one. The same goes for sunglasses – assume you will need them – layers, rainwear (if applicable) and tote bags for any shopping or spill over.
Pack Reusable Face Wipes
Not just a suggestion for holidays: switch out disposable cotton wool pads for reusable rounds. Avoid greenwashing by ensuring your chosen wipes are made with organic, ethically sourced cotton or bamboo – which will be kinder to your skin, too.
Pack Your Preferred Sustainable Period Products
Whether you prefer reusable items like period pants or a menstrual cup, or disposable items like towels and tampons, up your sustainable packing game by packing your preferred period product if you know your time of the month is likely to land while on holiday. This will reduce waste, ensure you have items you're comfortable with, as well as ensuring you have the sustainable product you prefer – cotton-based products aren't ubiquitous, unfortunately.
The Best Sustainable Period Products

Take Your Own Water Bottle
Though you do have to empty your beloved water bottle when you get to security, you are allowed to take empty water bottles through the gates. And, luckily, most airports are well-equipped with water fountains to refill bottles. If you find yourself in an airport behind the times (that is, without a water fountain), ask in cafes and restaurants if they'll do you the honour. 
Across Europe, many cities have an increasing water fountain population, but if you think bottled water will be tricky to avoid, consider purchasing a portable water purifier, or requesting filtered water at your hotel.
On that note, favourite reusable utensils should be packed, too: metal straws, lunchbox cutlery and travel mugs, for example.
Tips to Going Plastic Free On The Move
Pack Basic Clothing Items That Match Everything
Going on holiday is an ideal occasion to sample capsule wardrobe life. Pack in outfits, and opt for items that work in multiple pairings – including swimming costumes, where tops and bottoms can be mixed and matched. For dresses and jumpsuits, opt for transition outfits: items that can be dressed down for the day and up for the evening. Items well-suited to layering are also key to packing sustainably so you never need to purchase clothing on the other side.
Campers (And Glampers): Opt for Sustainable Tech
Venturing into the wilderness? Ensure the technology taken with you – flashlights, alarm clocks, portable charges – are as sustainable as possible. For example, replace disposable batteries with rechargeable ones, opt for a shake and shine flashlight, or even a water-powered digital alarm clock. Likewise, download maps before you set off rather than purchasing physical ones. The app Maps.me, for example, allows users to download maps for use offline.
Easy Sustainable Swaps You Might Not Have Thought Of

Use Refillable, Travel-Size Containers
No sustainable packing guide would be complete without mention of toiletries. Avoid purchasing new shampoo and conditioner minis, and instead decant your existing shower essentials into refillable containers. Perfect for a stress free trip through security, and kinder on the planet, too. Even better, choose shampoo and conditioner filled with non-toxic chemicals, or choose shampoo and conditioner bars to avoid the whole liquid palaver. To keep all guests on the trip sustainable, remember that sharing is caring.
Reef Safe Sunscreen
Planning on paddling in the sea? Eco-friendly sunscreen should be a priority – both for your health, and for the health of the planet. Every year, between 4,000 and 6,000 tons of sunscreen filled with toxic chemicals ends up in the ocean, damaging coral reefs and marine life. To avoid contributing, ensure your sunscreen is reef-safe and plastic free.
Everything To Know About Coral Safe, Sustainable SPF
Rent the Clothes You Pack
Envision yourself transforming into a holiday version of yourself that never really emerges at home? For a supremely sustainable suitcase, consider renting a holiday wardrobe rather than buying new items that you'll only wear a few times before throwing to the back of your wardrobe. Or, buy secondhand clothing ahead of your trip rather than buying new.
The Best Luxury and Resale Services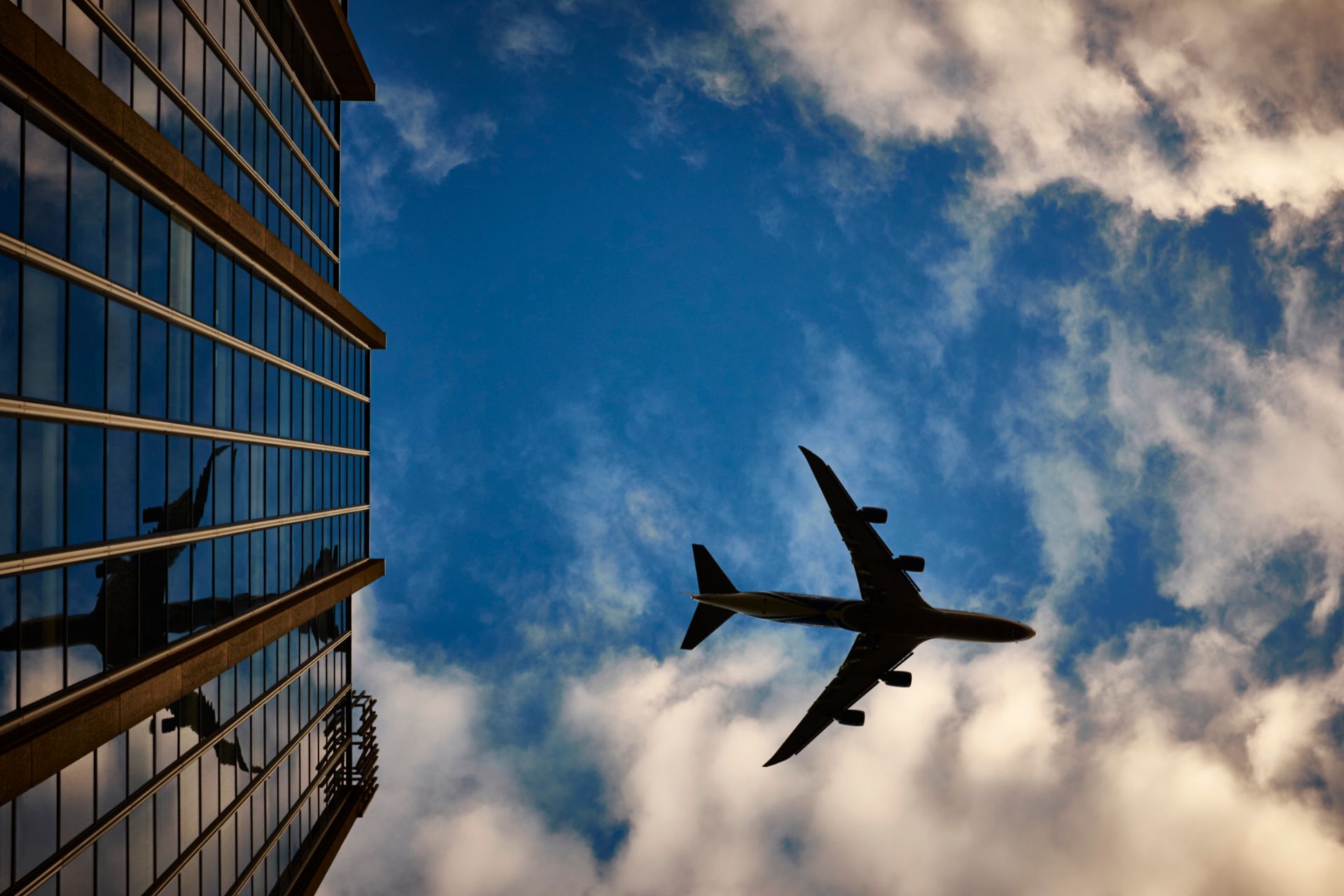 Comfort is Key
Overall, comfort is key: when packing sustainably, pack clothing, shoes and accessories that you're comfortable in to avoid purchasing replacements on the other side.
Pack Something to Donate
Want to do good while holidaying? Check Pack for a Purpose to see which items are in-demand by charities in the destination you're travelling to, and drop the items off at participating hotels when you arrive. Their website also has destination-specific packing guidelines to ensure you get it right. 
Top Tips for Keeping Your Suitcase Sustainable on the Return Home
DO
Purchase locally-made souvenirs such as art and ceramics

Gift loved ones perishables – like oils, spices, sweets and olives – that they will consume rather than throw away

Leave space in your suitcase on the way out to avoid overspill (and the use of new bags) on the way home

Purchase second-hand where possible, especially clothing
DON'T
Purchase novelty souvenirs that will end up in landfill
Featured Image: RF Studio via Pexels
READ MORE
Hand Luggage: How To Pack / Beach Holiday Packing Guide
The post Sustainable Packing Guide: How to Pack Your Suitcase for an Eco-Friendly Holiday appeared first on Country and Town House.