Mallory Court may sound like something out of Enid Blyton ('Malory Towers' is the novel's boarding school), but it is actually a more exciting proposition: a Relais & Chateaux country hotel and spa in Warwickshire, near Royal Leamington Spa – that hot spot of online gaming design and manufacture, Regency architecture, and the home of British bowls. For eco credentials, it's a hotel reached easily by train for a staycation of lolling in the sunshine (you hope) in its mature gardens, or hitting the local sights, writes Caroline Philips. Plus, it's worth going there just for a meal, a tasting menu of field to fork sometimes at its unfussy best. 
Read the C&TH Guide to Responsible Tourism
Hotel Review: Mallory Court Country House Hotel & Spa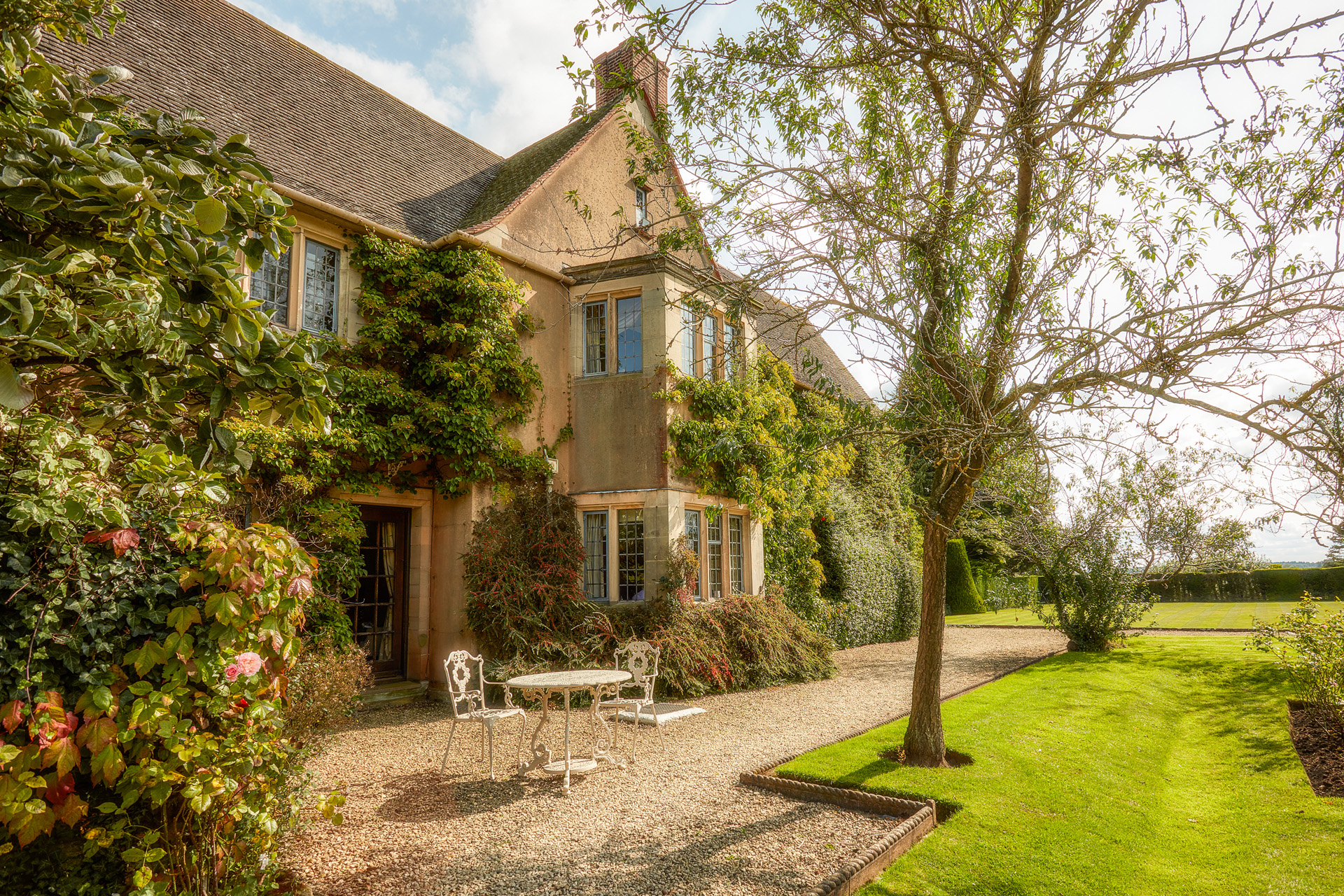 STAY
Formerly the country home of Captain John Black (later Sir, of the Standard Motor Company), Mallory Court was built in 1916 and turned into a hotel in 1995, with later modern additions. Choose from 43 bedrooms, 11 in the Lutyens-style main house, The Manor House, and the remainder in the spa with rooms, Orchard House. (Or, go for Knights Suite if you're there on weekday business.) 
The spa bedrooms are all beige and blond – nothing shouty. Arden, a bedroom in the manor, has a view over the blissful kitchen garden, plus moody interiors (think black and gold, rattan and lacquer chest) dreamt up by the partner of the hotel's owner, entrepreneur Sir Peter Rigby. The bedrooms all boast blackout blinds, thick curtains and firm-enough-to-be-orthopaedic beds with fluffy pillows, hopefully to ensure a good night's zuzz. If you're in the spa block, avoid a room above the al fresco jacuzzi, which is in use from 8 am.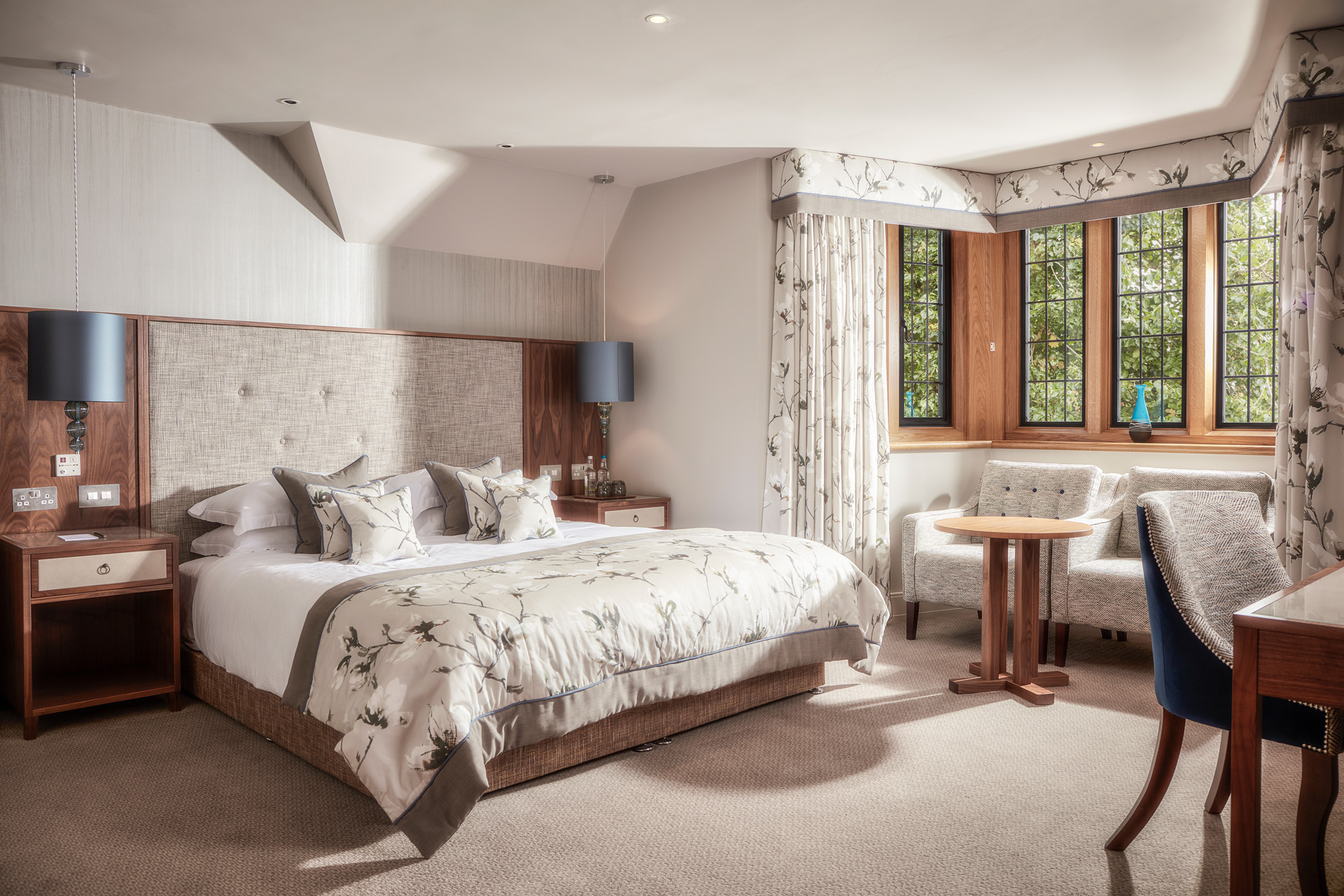 Wander around the 10-acre grounds with its rose garden and tip-top kitchen garden, where courgettes, sweetcorn, dahlias in blazing colours, kale, beetroot, and Borlotti beans thrive amidst neatly clipped box hedges. Play tennis on the hard court or croquet on the grass, for gentle Edwardian days. 
It may be a hotel that's young in its eco practices, but you may not mind too much when, instead of a choc, they leave a wee bottle of the local Pinnock sloe damson and honey gin by your bed.
DO
Hang out at Mallory Court's Elan Spa, with delicious Templespa products, a bravo brand that's removed 7.3 tonnes per year of non-recyclable plastics from the ecosystem by changing their jars and removing plastic spatulas. Have a splash in the hot vitality pool, followed by a treatment on the comfiest of heated, whizzy electric massage couches. (Bag Charley, an Aussie with magic hands, for a massage.) 
Although you may never want to leave the spa block or your bathrobe (unless, of course, you opt for their all-body mud experience), access to the spa facilities is confined to two hours.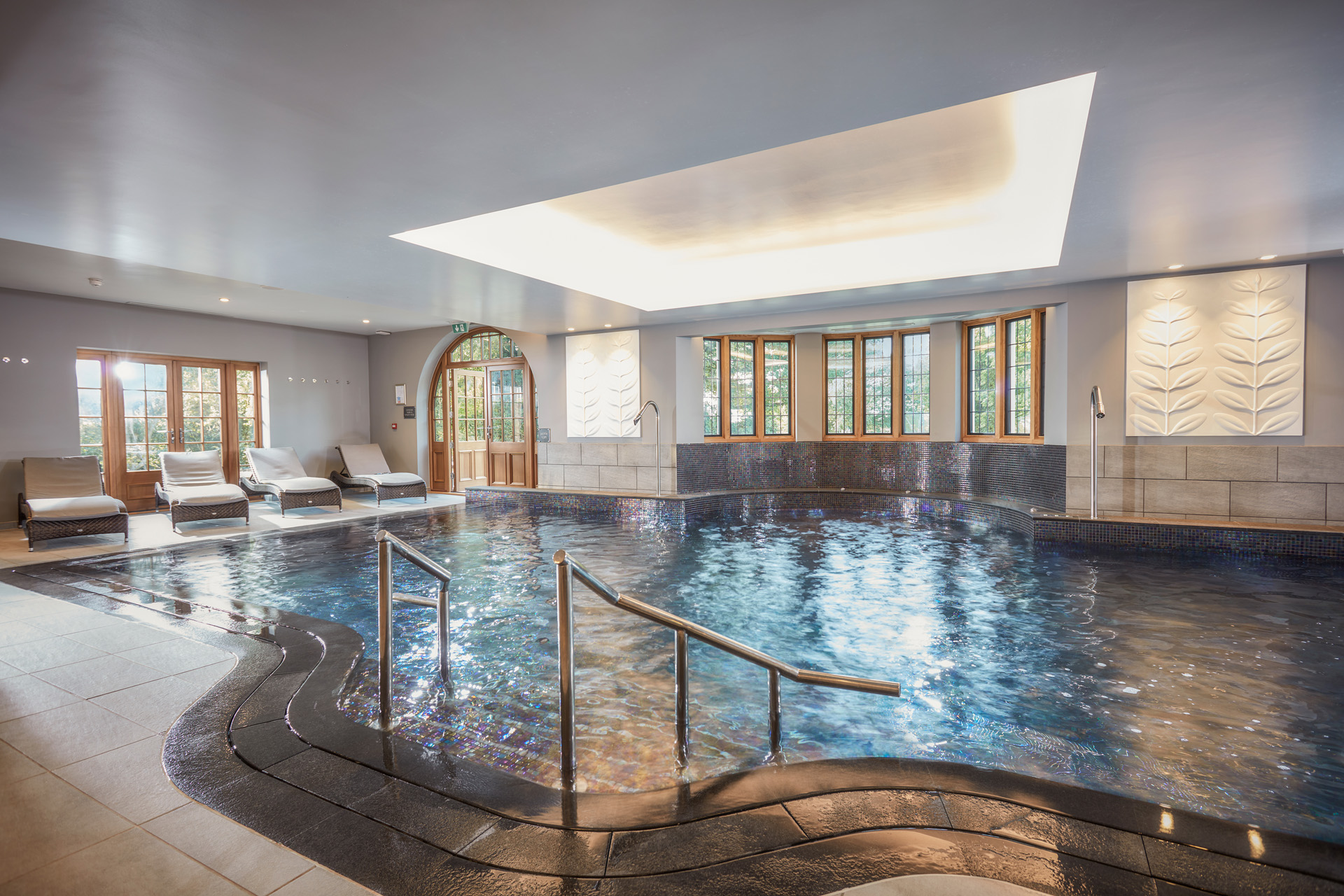 After your treatment, if you're a magazine junkie, you may want to relax and download international mags and papers using the hotel's QR code for a media platform — allowing you to read more glossies and news than you can shake a stick at, from Vogue to The China Daily. 
When you venture forth from Mallory Court, don't miss Sir Basil Spence's transfixing Coventry Cathedral – alongside the ruins of the original St Michael's Cathedral, the Luftwaffe's revenge for the Allies' bombing of Munich – with its awesome Graham Sutherland tapestry and John Piper stained glass. 
If you prefer to worship at the temple of retail, it's not far from the hotel to Bicester, with its newly-launched personal shopping suite in its swanky Apartment. (Book personal shopper Rachel Lane and she'll have a preselection of goodies ready for you.)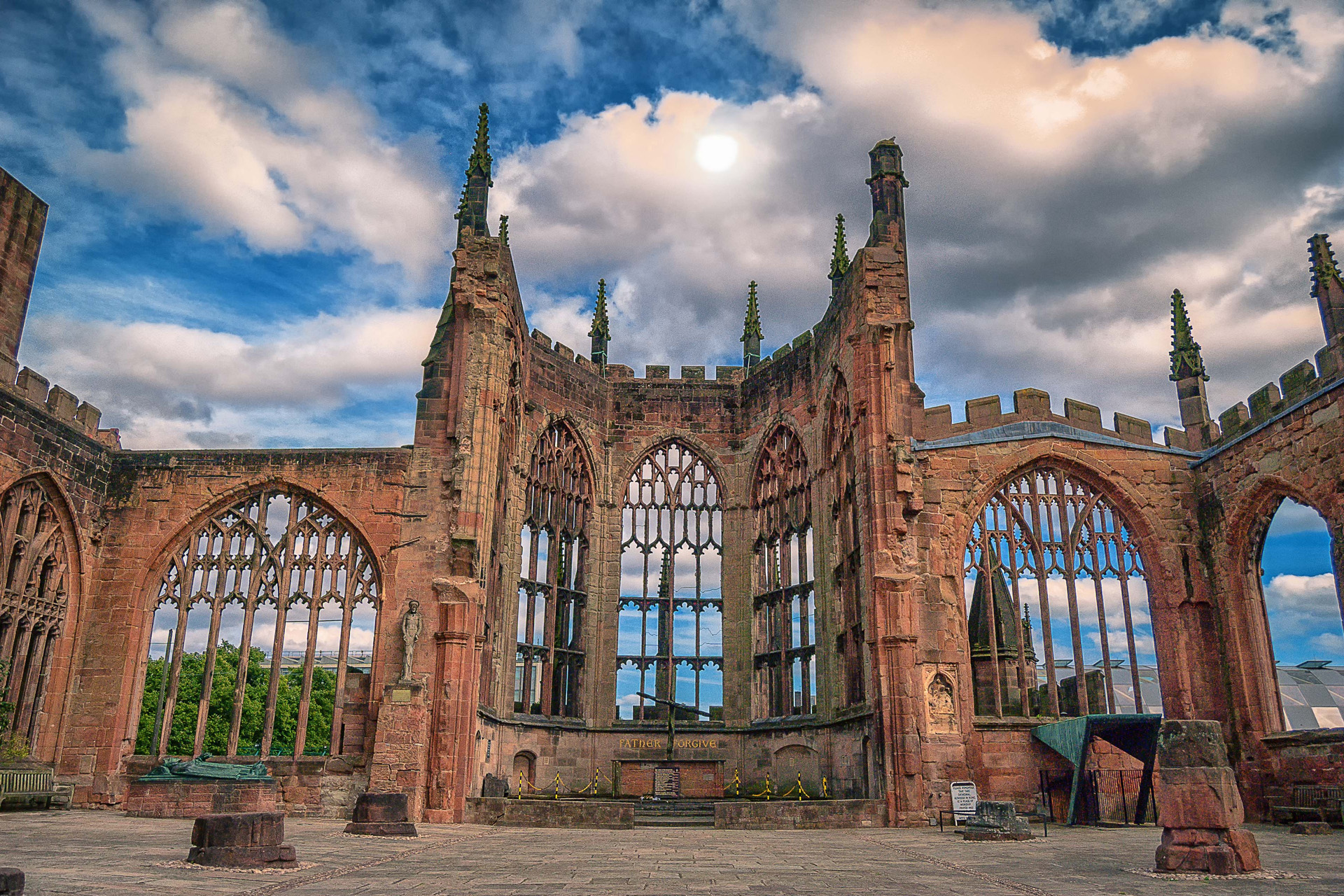 It's not far to Oxford, Kenilworth Castle and six local historical National Trust properties, either – from Jacobean to Victorian, for those seeking Arts and Crafts gardens to a Canaletto. 
The British Motor Museum is nearby too if you're into cars – this is, after all, Jaguar country. It's a mere 15 minutes to Stratford-upon-Avon when RSC performances aren't prevented by Covid (and free parking at Mallory Court's sister hotel), and 40 mins to Birmingham for the NEC. Which other country house hotel affords you the opportunity to fit in an evening at Twelfth Night followed by another, say, at Grand Designs Live?  
EAT
The hotel breakfast at Mallory Court – in the wood panelled dining room where guests talk in hushed voices – gets a big thumbs up: with eggs with the yellowest of yolks, tasty black pudding, and options including vegan butter (the hotel excels at delivering for those with allergies and food preferences).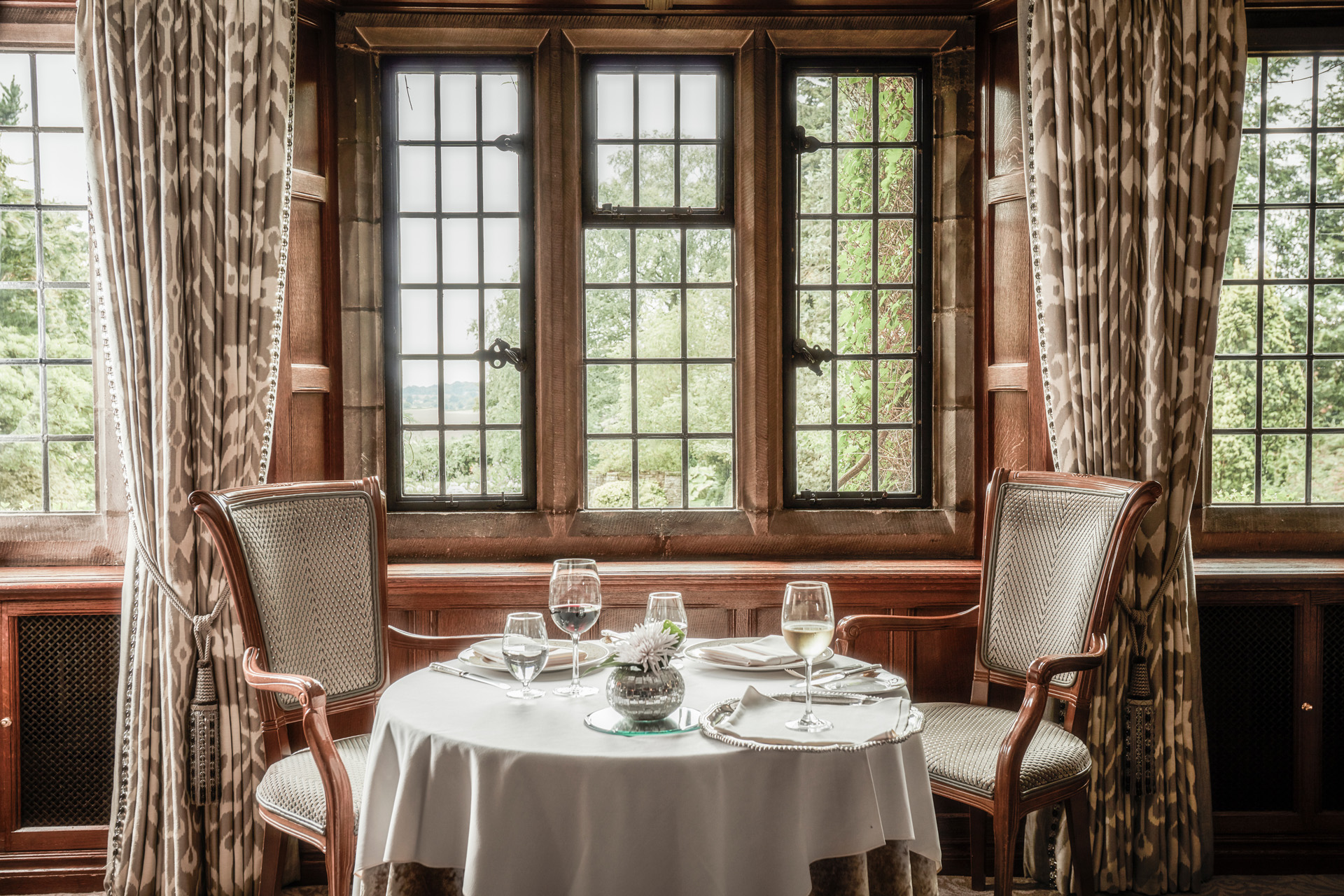 You might want a spa café haloumi salad for lunch, or staff – accommodating, unstuffy and cheery – will give you a picnic in the garden. Simon Haigh is chef director for dinner, a man who came through the Manoir kitchen and has previously bagged a Michelin star. His menu changes every night – he's big on kitchen garden to table, seasonal produce from the hotel's green patch. He uses as many top UK suppliers as possible, from Highland wagyu beef to line-caught fish from Cornwall. His team also forages for mushrooms, wild garlic, and watercress, and gets micro herbs off Sir Peter's estate.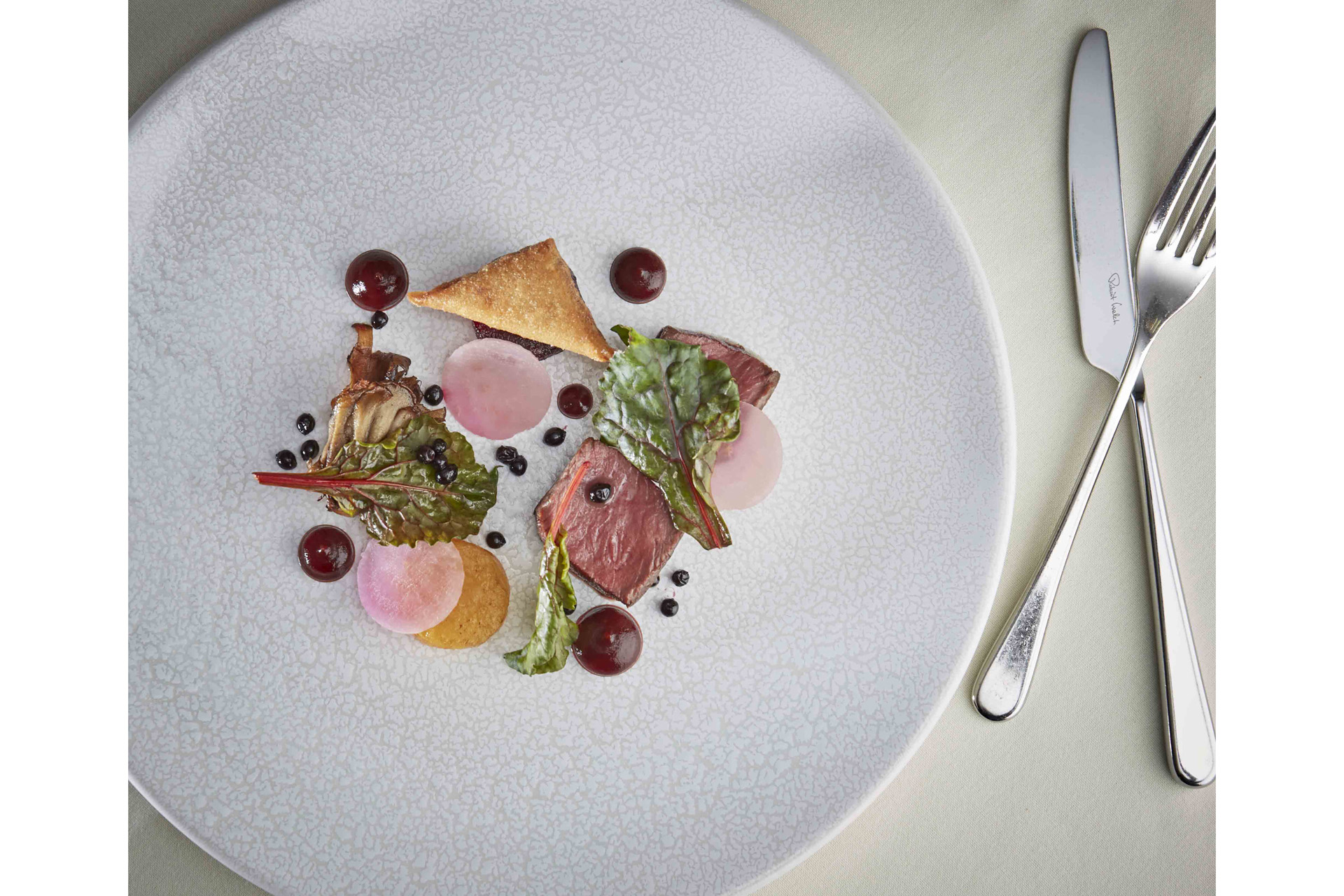 It's not prissy food, and focuses on strong tastes and easily identifiable ingredients – none of that showy smoke, gases and multi-sensory stuff. Greenhouse tomatoes with tomato jam through to pan-fried Ghia (a non-alcoholic botanical aperitif) halibut with orange and star anise sauce, and miso truffles will leave your taste buds zinging happily. 
Go another time to the local gastropub, The Leopard Inn, for attentive service and ginormous helpings of broad-ranging food, from chicken Katsu curry to nachos. 
THE FINAL WORD
Mallory Court is not an obvious holiday destination, but makes for a great stop off between North and South or Manchester and London. This is where you go if you want something solidly middle England, with many guests there to celebrate special occasions, often with champagne in the al fresco jacuzzi.  
BOOK
Nightly rates from £264 per room per night, based on two people sharing a Classic Room. A one night spa break starts at £249 per person, including an overnight stay, a 55 minute spa treatment, 2 hours spa facility use, a 'Taste of the Season' dinner in the 3 AA Rosette Manor House Dining room and full English breakfast. mallory.co.uk
MORE LOVELY STAYCATIONS
InterContinental Edinburgh The George / The Mandrake Hotel / The Conrad London St James