Knightsbridge hotel The Mandarin Oriental Hyde Park has launched an exceptional new package for young guests, called Little Ranger Adventures. Fiona Duncan and her granddaughter Olive tried it out..
Read the C&TH Responsible Tourism Guide
Review: Little Ranger Adventures at the Mandarin Oriental Hyde Park
One of the great treats in life, whether you are a Londoner, a country dweller in town for a few days, or a traveller from further afield, is to hole up in one of our finest hotels and simply wallow in luxury. It's perfect, of course, for couples but have you ever thought of taking the kids too? Or in my case, grandkids? Olive (aged three) and I (aged a lot more) were invited to try out the Mandarin Oriental's new bespoke offering for families, designed to take full advantage of the hotel's exceptional location with Harvey Nichols and buzzing Knightsbridge on one side and glorious Royal Parkland, currently awash with daffodils, on the other.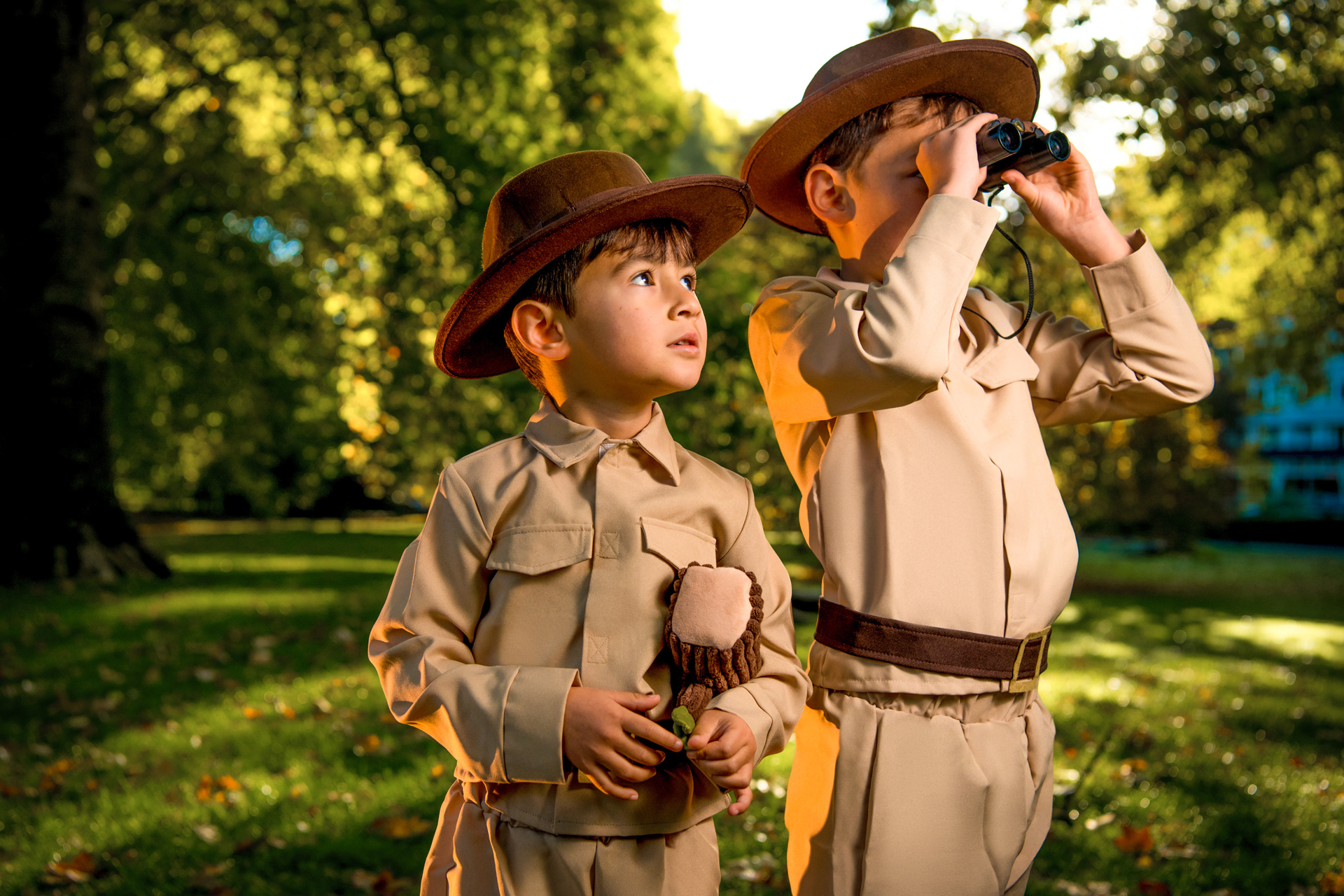 The moment we arrived, we were swept up – right up, as it happens, to the incredible ninth floor Penthouse Suite, designed, like the rest of the hotel by Vera Wang (though there are plenty of less expensive family rooms and suites to choose from). My tip-off that Olive is a fruitaholic meant that a mountain of exotic fruits was waiting for her, plus an edible garden of cakes and more fruit courtesy of Bake Off, The Professionals winner Emmanuel Bonneau, who is the hotel's delightful executive pastry chef. By now, Olive was already in heaven, but the best was to come. Her bedroom was filled with pretty balloons; a custom-made wooden treasure chest filled with carefully chosen dressing up clothes, toys and books; and best of all, a wigwam. Olive spent a lot of time in her wigwam, with a secret stash of strawberries and kiwi fruit, and a pile of pilfered popcorn guarded by a soldier bear in a busby. 
The soft toy bear was for her to keep… it denoted that Olive was to become a Royal Ranger. As part of the Little Rangers experience, children can choose to be Royal Rangers, Park Rangers or Sloane Rangers. A bespoke treasure hunt map leads them and their parents to nearby places specific to each type: Buckingham Palace, the Peter Pan statue, Harvey Nichols and more. Also included in the package is a professional photoshoot which Princess Olive adored (the photographer, Jason, from Imagethirst, was brilliant) and Movie Night: a film of her choice with popcorn and fairy lights. When bedtime finally came, I've never seen anyone fall asleep so fast.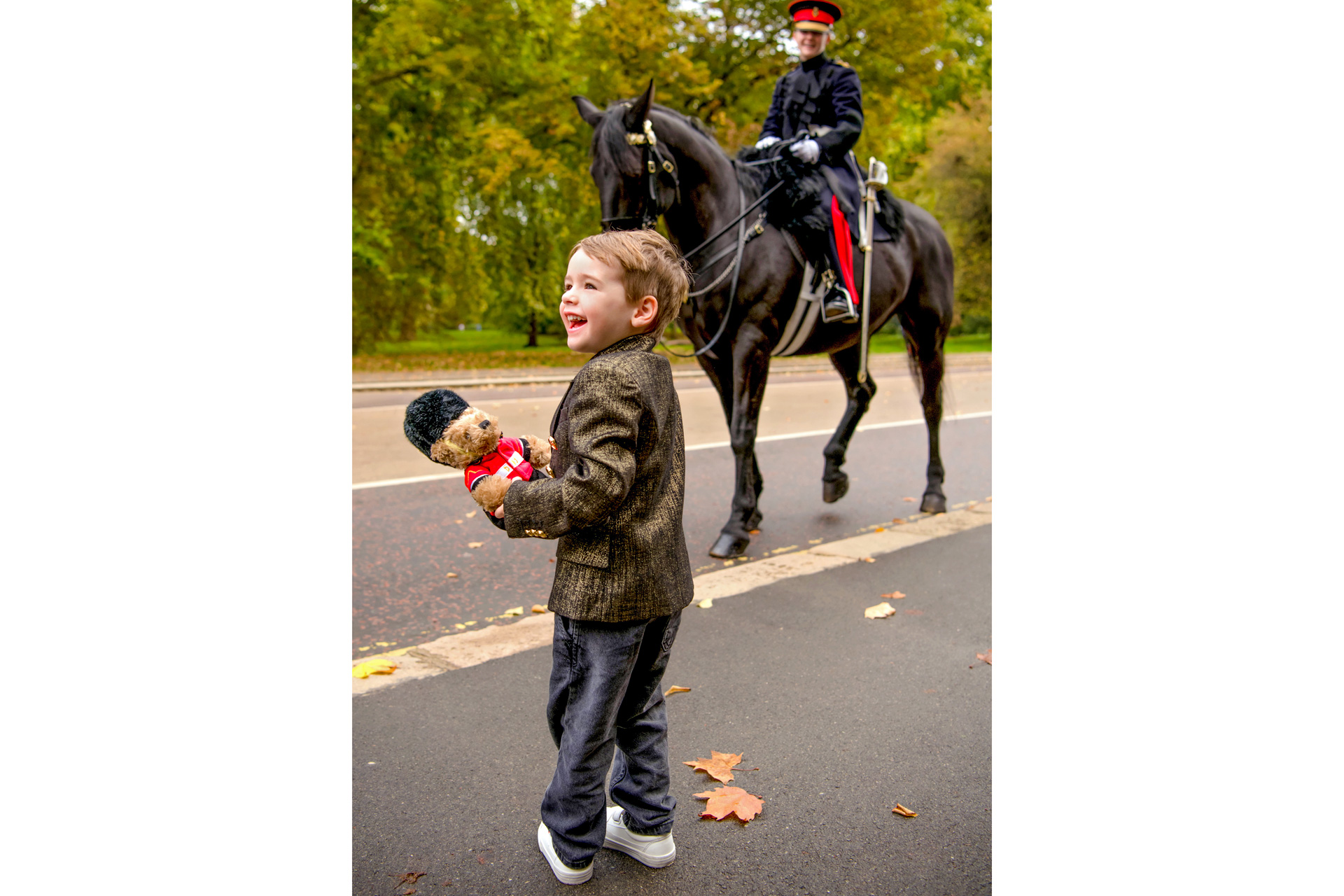 Breakfast, the next morning, was just as special. At a window table overlooking the park Olive, surrounded by the kindest of waiters, tucked into her eclectic choice from the buffet (pain au raisins, smoked salmon, Babybel cheese) while watching the wonderful sight of the Royal Household Cavalry passing by, which they do every morning. 
A greater treat still, was in store, one that both granny and Olive will never forget. On request, extra experiences can be arranged in advance, including, for Sloane Rangers, a children's personal shopping experience at Harvey Nichols; for Park Rangers, a sensory game in Hyde Park, and for Royal Rangers, feeding the horses at Hyde Park Barracks.
What a thrill. Troop leader Jeremy of the Blues and Royals, resplendent in his frock coat uniform, his blue, red and gold cap and his sword and spurs was a wonderful guide, putting Olive completely at her ease as she happily fed carrots to some of Britain's finest horses – the enormous and rather crotchety drum horses and the gleaming, patient cavalry blacks – in their stalls. It was fascinating to learn about the Household Cavalry and its central role in the forthcoming coronation and fascinating to visit the regimental farrier at his forge who presented Olive with her very own horseshoe. There can't be many amusements for kids as special as this one; Olive was entranced and so was her granny. It's something you can only access via the Mandarin Oriental Hyde Park next door and as treats go, becoming a Little Ranger is a pretty special one.
BOOK IT:
Rates start at £880. For reservations, contact [email protected] or visit mandarinoriental.com