Four Seasons Hotel Megève is one of those hotels that raises the bar for future stays, courtesy of its Rothschild heritage and spectacular high altitude setting above postcard pretty Megève. Whether hitting the slopes, stewing in the warm outdoor pool or hiking into the Alpine forests in summer, with picnics beneath waterfalls, the hotel has year-round appeal and cleverly bowls over both the powder hounds and the more-spa-than-ski brigade. 
Read the C&TH Responsible Tourism Guide
Hotel Review: Four Seasons Hotel Megève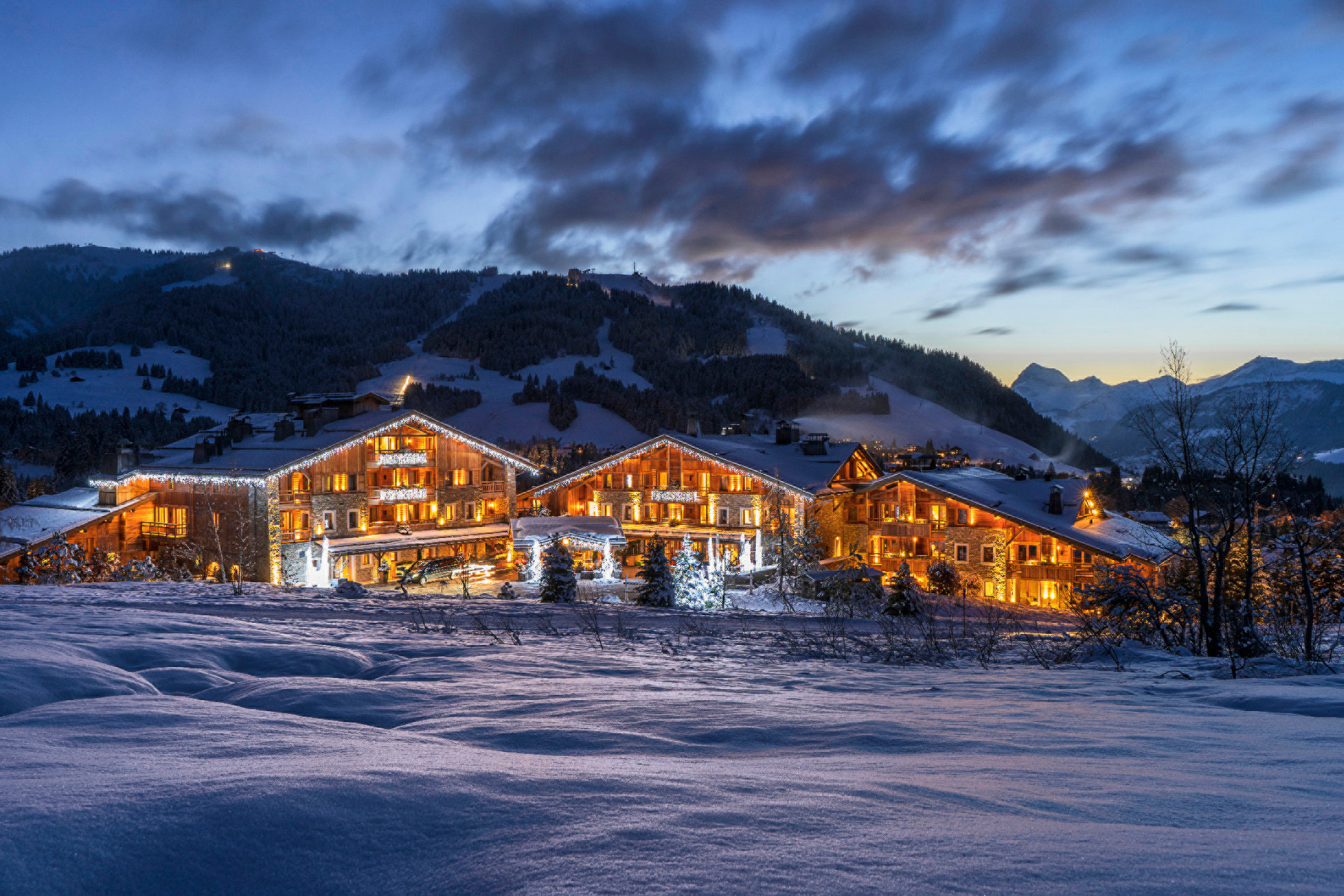 STAY
At the turn of the 20th century, Néomie de Rothschild (of the European banking dynasty) was laying down fresh tracks with her ski instructor, who stopped, swung his pole towards the Savoyard town of Megève, and showed her how the sun generously sprinkles its rays across the shallow, basin-like valley. Néomie had a dream to replicate St Moritz's (once) discreet glamour and Beau Monde Alpine charm, and here was her plot. The rest is fine art, fine wine-studded history. Like a country estate, the Rothschilds set about infusing their Domain just above the town with the trimmings and rhythms of old money – using its various chalets and restaurant wall space for their Louvre-worthy heirlooms, and laying down their family vintages in the cellars.
While the Four Seasons have taken the reins, the Rothschild influence endures, from the cool contemporary lacquered screens dividing the lobby and moody salon area to the family farm's honey drizzled over warm crêpes for breakfast. There's a sense that you're along for the dynastical ride – insouciantly munching pistachio financiers with frothy coffee from plush, thick wool carpeted rooms, swanning through the corridors in dressing gowns after a morning dip, hopping on the chair lifts for a spot of lunch at Mont Arbois' L'Idèal 1850 — back in time for an aperitif on the balcony as the sun turns the snow-dusted forests pink.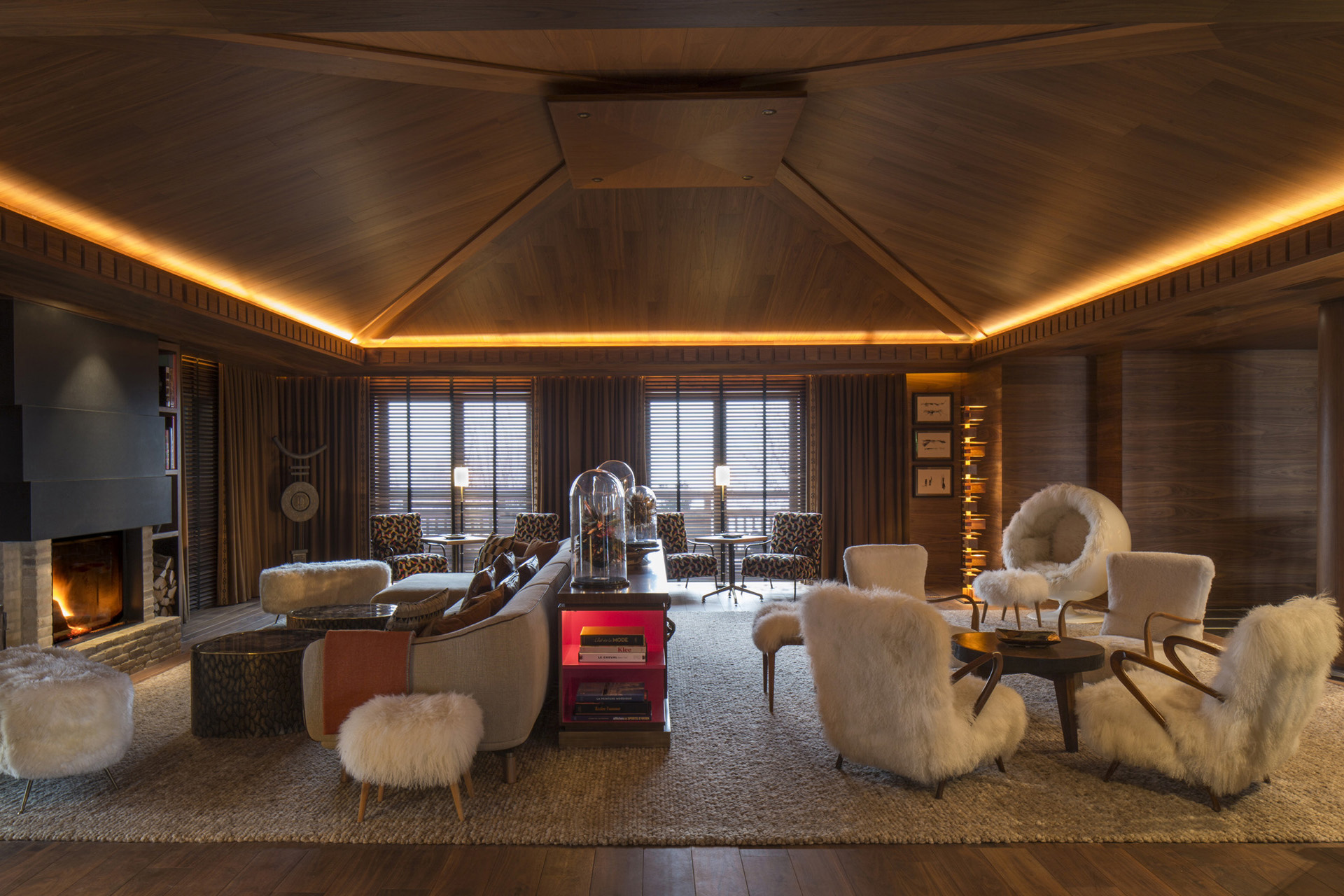 Four Season's lobby somehow manages a cosy salon-area (with a sealed-shut door pushing into an elemental cigar room), a gallery-style display of The Baroness private collection from her travels, a table that springs to life with Jonathan Chapuy's patisserie on weekends, and a monochrome reception area that perfectly frames the snowy pine forests views beyond it. Far from boring or monotonous, corridors here are a feast of artworks and curios, with the spa's entrance a futuristic white tunnel.
Textures and lavish materials abound in the suites – expect lacquer wardrobes, mirrored walls and creamy curtains bearing fine grey strokes that mimic the hazy monochrome landscape they frame. The contemporary-styled suites here are wildly spacious yet surprisingly cosy, with thick woven rugs, deep sofas and four poster beds that threaten late-morning trips to the slopes. Soaking in the marble-framed bath to classical music after a day of thigh-busting runs is the stuff of ski holiday reverie – particularly with the window open and the cool, mountain air spilling in like coils of cigar smoke. A profusion of clever cupboards keep ski clobber out of the smooth, walnut-hued picture and, on sunny days, the terraces are a privileged perch for morning Nespressos or room service breakfasts.
For cosy Alpine classicism, sister hotel Chalet Mont d'Arbois (at the foot of the Mont d'Arbois slopes and a short walk to the ski lifts) engulfs guests with its roaring fires, rich merlot and ochre hues, and the traditional cockle-warming oomph that nods to the Edmond de Rothschild heritage (they all skied here en masse as a family).  
DO
If you're here to ski – as well as sample the Rothschilds' wine collection and Sofie Pic's alchemic menu, naturally – you're in luck. Four Seasons Hotel Megève is one of the only hotels with direct access to the slopes, courtesy of its high altitude setting, though beginners are more likely to be whisked to the chairlifts by an instructor from the superb onsite ski room. Here, ski gear magically appears after a speedy fitting, and coffees, hot chocolates and snacks are offered to those fresh off the slopes. Those indifferent to skiing or simply game for some variety can test drive a pair of snowshoes, traipsing through the Alpine woodland's eerie silence – with access to evocative stretches of snowy landscape that piste skiers are deprived of.
Excursions range from simple hikes and skating along the village ice rink to heli-ski safaris, with the peaks of Courmayer, Flaine, Courchevel or Val d'Isère as landing options. If a little blow-the-budget seclusion is on the cards, Four Seasons Hotel Megève has recently opened its knockout Suite Idèal at the very top of Mont d'Arbois – an arty twist on a cosy traditional chalet, with thrilling Mont Blanc and Megève valley views.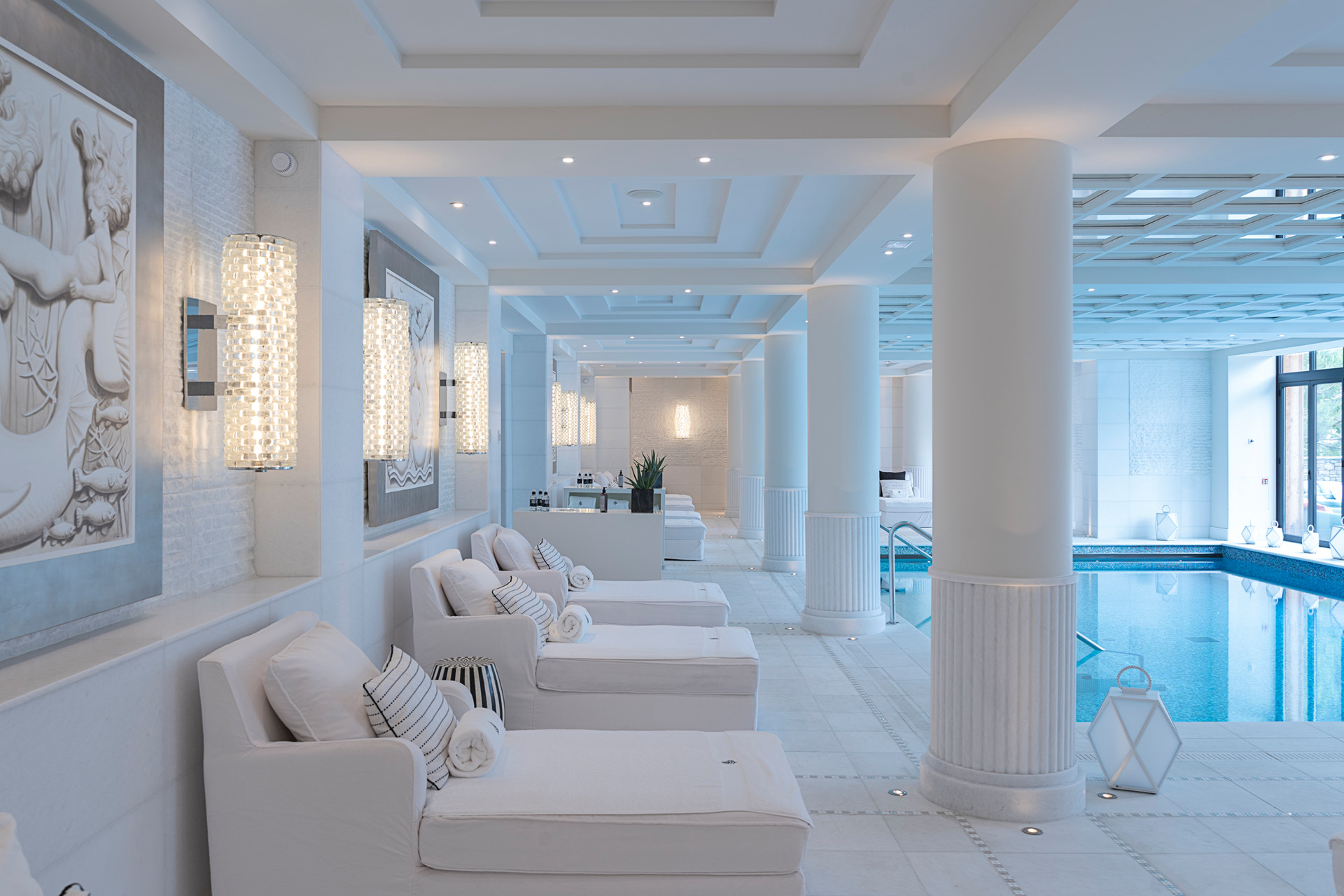 Back at base, the spa beckons. A colossal white kingdom of salt crystals, sofa-grade sun loungers and snow-flake-inspired treatment rooms, the spa lathers on chemical-free creams and oils from Oliver Claire and Eclat Alpin for a full raft of facials and massages. After-ski treatments promise to boost circulation in tired legs and a cellular eye contour facial spruces up tired skin and eye contours. A technogym, vast pool that spills through a glass door into its steamy outdoor equivalent, and sauna and steam room are the ultimate post-ski (or no ski) circuit. Summers here are just as alluring, with the Mont D'Arbois golf course taking centre stage, and foraging and lake-bound excursions easily organised by concierge. 
EAT
Four Seasons Hotel Megève is an Alpine pilgrimage spot for serious foodies and wine aficionados. With a well-earned Michelin star, Sofie Pic's namesake restaurant La Dame de Pic – Le 1920 is a walnut wood and coffee carpeted stage for slick-as-an-otter culinary theatre. Plates of Kristal caviar sea bass or milk-fed veal chop from Isere warrant a slower tempo, as a good painting in a museum warrants a longer linger. Guests can choose between three menus: a show-stopping seven-course tasting menu (a step inside Sofie Pic's wild imagination starting with Tarbouriech oysters and ending on a bonkers mille feuille with pepper foam or pear tart and Madras curry note); Le Pic de Midi is a more condensed option, should a three hour sitting eat into precious skiing time.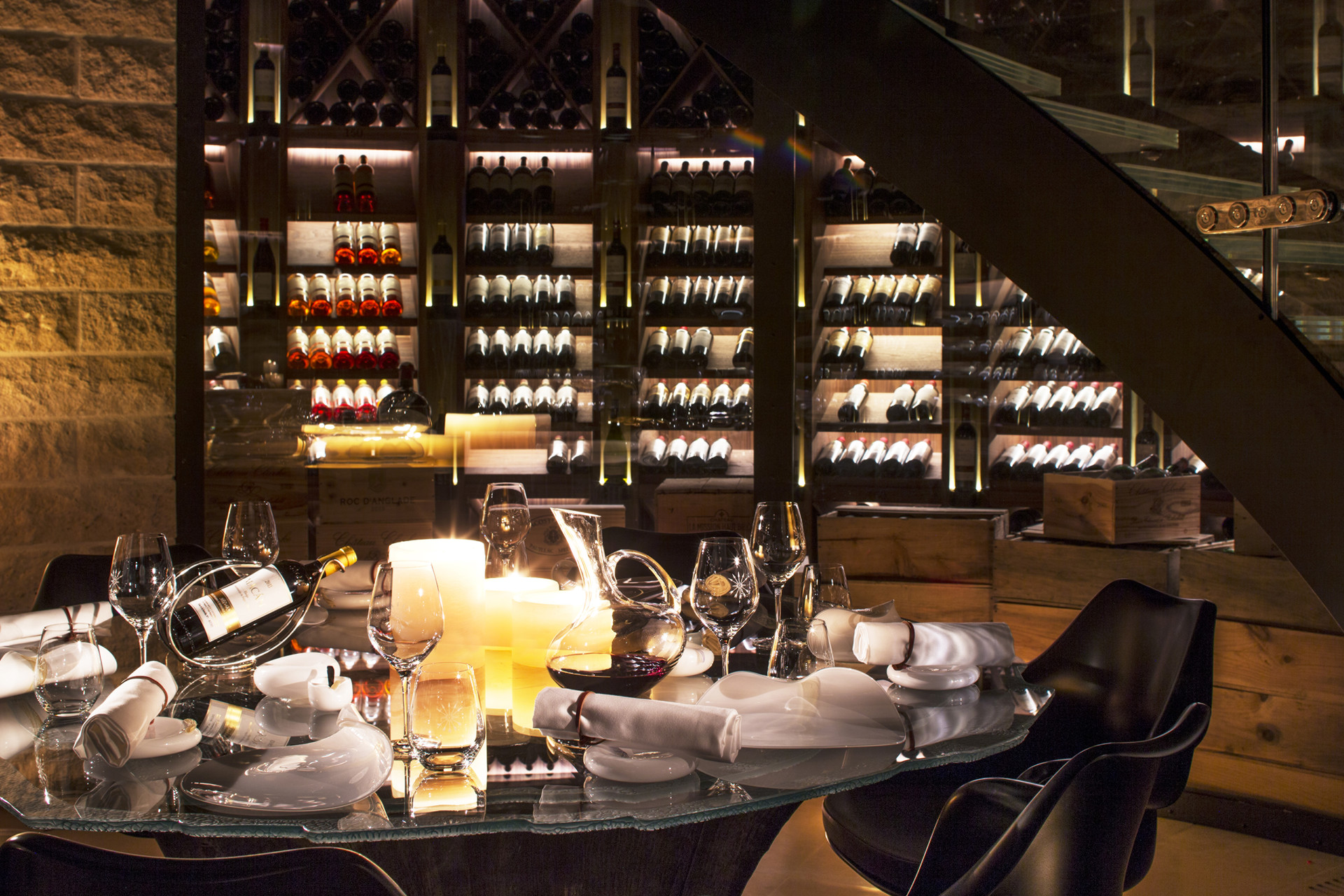 The à la carte provides a pick-and-mix approach to many plates appearing in the set menus – with seasonal amuse bouche such as a strip of butternut squash baked in coffee granules and lathered in a buttery, chive broth with a citrus kick. A finely-tuned wine pairing option delves into the Rothschild cellars, and even the butter is given the Le Pic treatment, infused with a green flower that carpets the Alps in spring. 
Snowy views of the Cote de mille and Roche Brune are also served up in the adjacent Edmund's Bar, along with imaginative cocktails and top-brass wines. Japanese fusion restaurant Kaito is one of Megève's most popular haunts, with wildly creative plates of sushi, caviar-sprinkled Wagyu beef sliders and crispy duck pancakes scattering lacquered tables. For a hearty, cheese-laden dose of Savoyard dining, La Table de Noémie at nearby chalet de Mont Arbois is a warm-hued traditionalist, albeit a slightly unbuttoned one. Regional chalet classics such as tartiflette, veal chop with wild mushroom fricassee, and cheese fondue pair neatly with the vintage murals of the Rothschild's extended family mountain madcappery.
FAMILY
Four Seasons Hotel Megève has somehow managed to weave children into this warren of pricey art, fine wines and cream sofas – perhaps with the same panache as the Rothschilds have done for centuries. The Kid's Club here is outstanding, with peddled cars to whizz around in, mini kitchens to play chef in, and baby rabbits hopping around the gardens in summer. Children under three years old must book in with their parents or nanny, but three- to 11-year-olds are entertained over school holidays with weekly programmes including activities such as hopping into a horse-drawn carriage, tracking wild plants and cooking lessons. Older children and teens can dive into the Teen Zone (11-17), with PlayStations, table football and a cinema corner which (music to parents ears) stays open until 11 pm.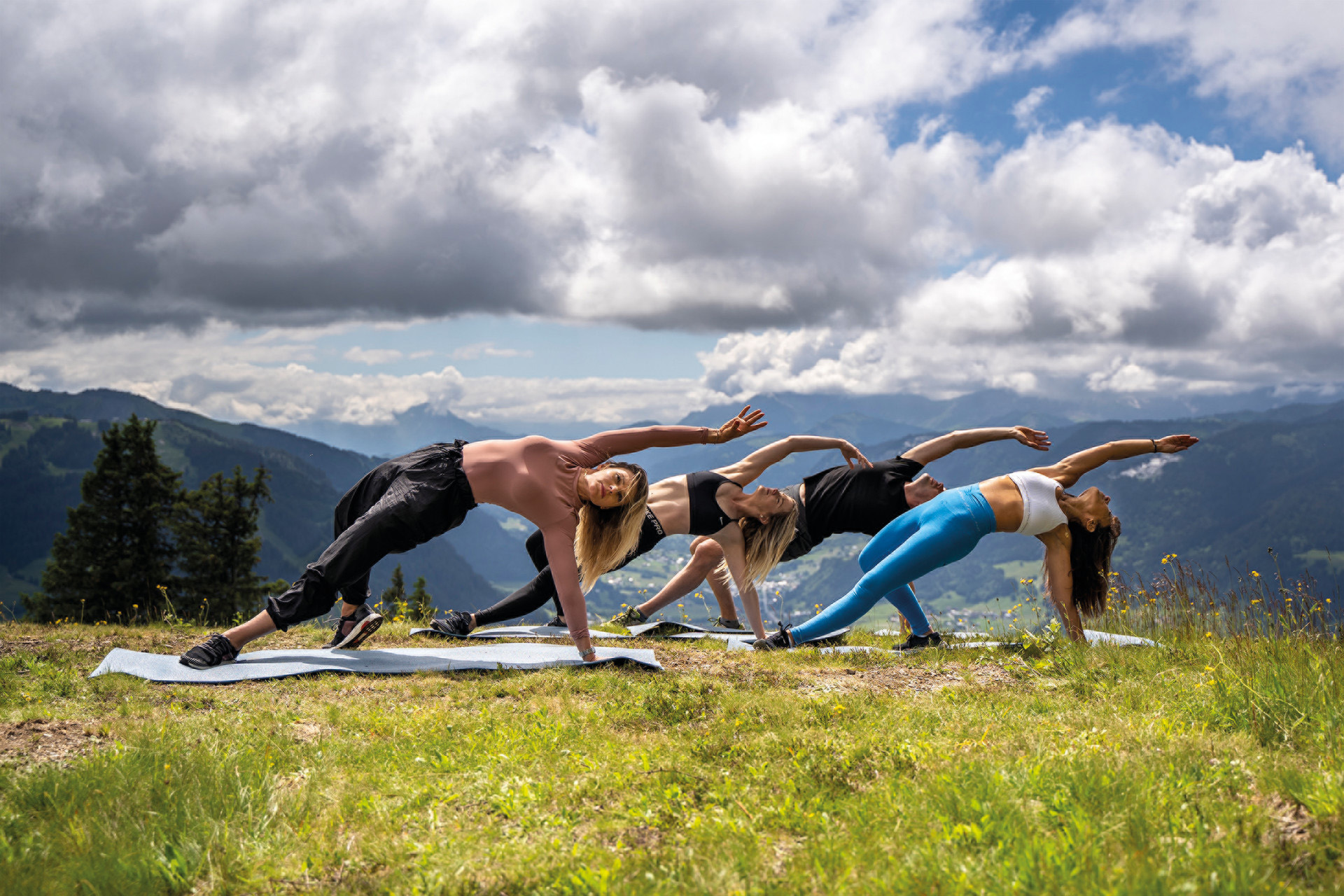 FINAL WORD
Long an elusive, snowy enclave for discreet wealth, Megève is not just a ski resort but a traditional town with a beating heart and daily boulangerie runs. This savoyard authenticity is really quite special – one that must be protected with an influx of global wealth (similar crowds to Courchevel) over the past five years. Stitched into its identity is the Rothschild heritage, one that the Four Seasons Hotel Megève tastefully riffs on, while keeping things smooth, contemporary and in a dizzying league that reflects its high altitude. 
BOOK IT
Rooms at Four Seasons Hotel Megève start from £2,466 in the winter season. fourseasons.com 
Rooms at Les Chalets du Mont D'Arbois start from £622 in the winter season. fourseasons.com