In need of an alpine escape? Explore the snowy peaks of Gstaad, the ultimate skiing destination. From hotels and restaurants to packing essentials, Felicity Carter presents you with a comprehensive guide to this luxe location.
Read the C&TH Responsible Tourism Guide
STAY
The Alpina Gstaad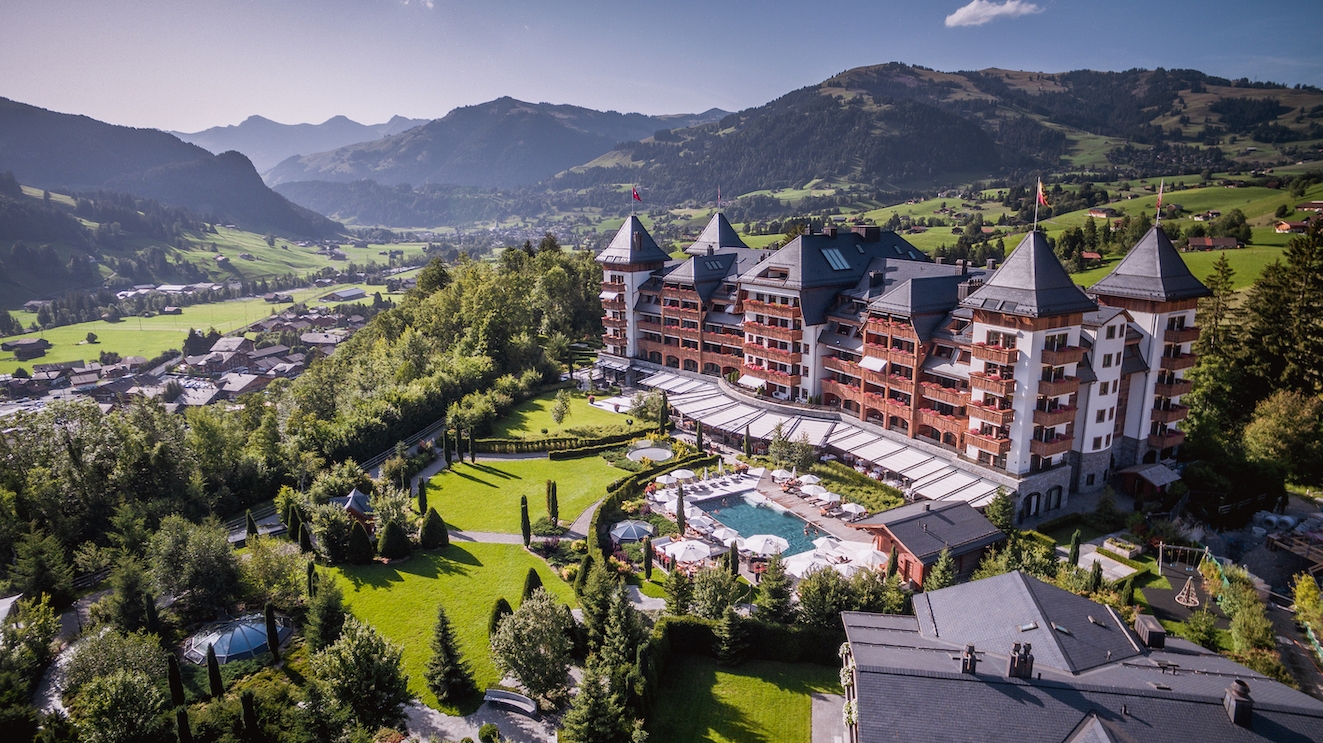 A luxurious 5-star hotel in Gstaad, The Alpina is built in a signature Swiss Alpine style and features natural materials such as aged wood set against slick marble. Offering three restaurants, Michelin-starred Executive Chef Martin Göschel supervises Sommet, Megu, and Swiss Stübli all of which incorporate the finest produce and reflect an attention to detail. There is also the Alpina Lounge & Bar, a Japanese Whisky Bar, and a Cigar Lounge that boasts 60 different types of cigars and channels a glamorous 1930s vibe. All the rooms and suites have balconies offering mountain views, and some suites also feature an open fireplace for a cosy feel. For those who want a dose of welness, the hotel is home to a Six Senses Spa with a range of holistic treatments as well as pools, a fitness room and a relaxation area.
Gstaad Palace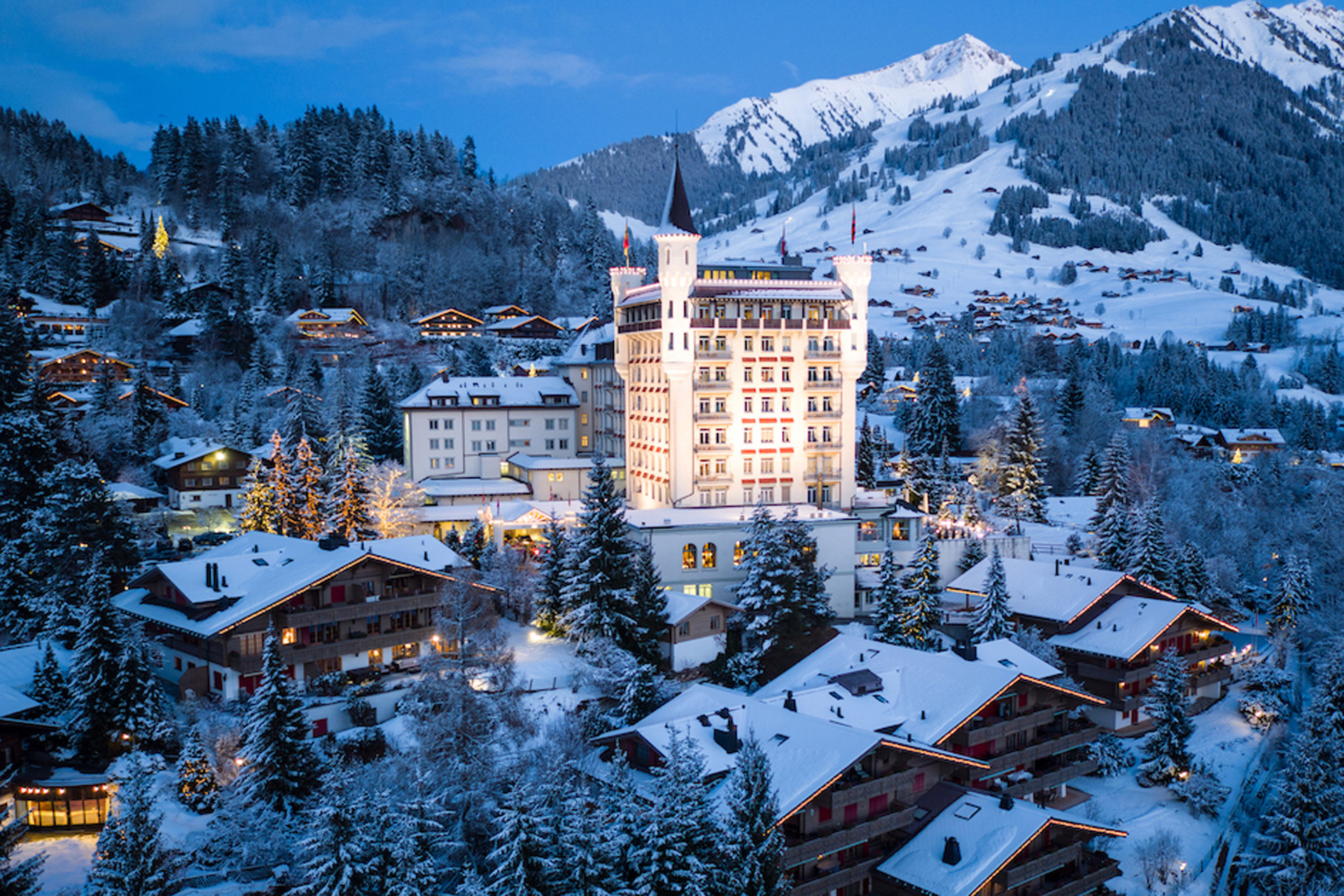 Set on a slope overlooking Gstaad, Gstaad Palace offers spectacular views of the Swiss Alps. Known for its discreet approach and elegant look, it's also a place for luxury, relaxation, and dining; there are five restaurants offering everything from traditional Swiss dishes to Italian and gourmet cuisine. Head to the lobby bar, Bar du Grill, for a casual drink, or the famous GreenGo nightclub. Set across 1800 square metres is the health club and spa with eight treatment rooms, a private spa suite, steam baths, relaxation areas complete with mountain views, pools and a state-of-the-art gym, as well as a squash court and tennis courts (home to the infamous Roy Emerson Tennis Weeks).
Le Grand Bellevue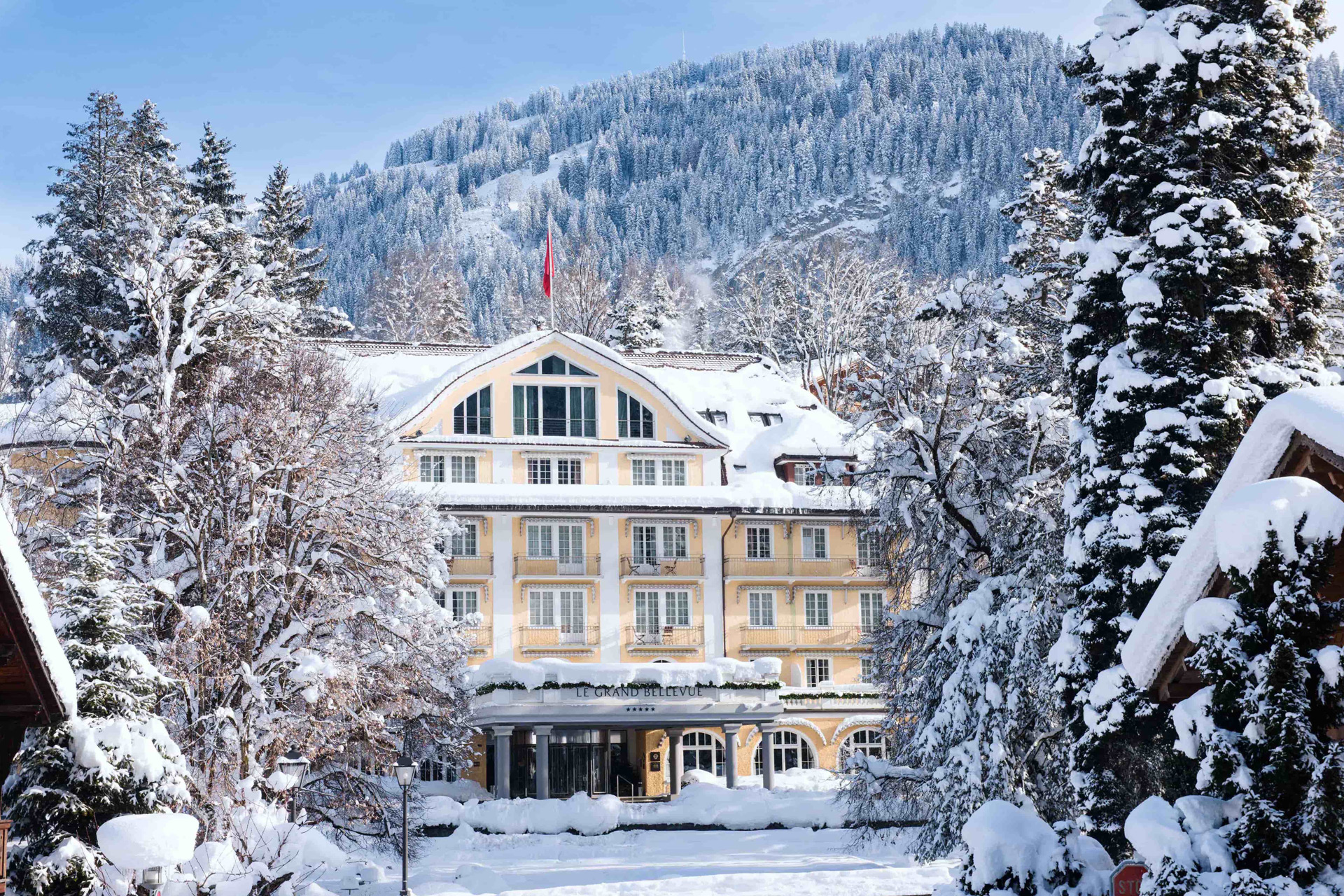 A family-owned, 5-star hotel, Le Grand Bellevue can be found within the heart of Gstaad. As well as a range of eateries including the stylish LEONARD's restaurant (awarded 15 Gault and Millau points), you can find Le Petit Chalet, a sweet Swiss mountain cabin, and The Sushi Bar. The Bar dons an Art-Deco aesthetic, offers a range of cocktails,  and is complete with a piano player in the evenings. There's also an exclusive wellness centre and spa spanning 3000 square metres, plus a private on-site cinema for when you want to kick back and relax.
DO 
Gagosian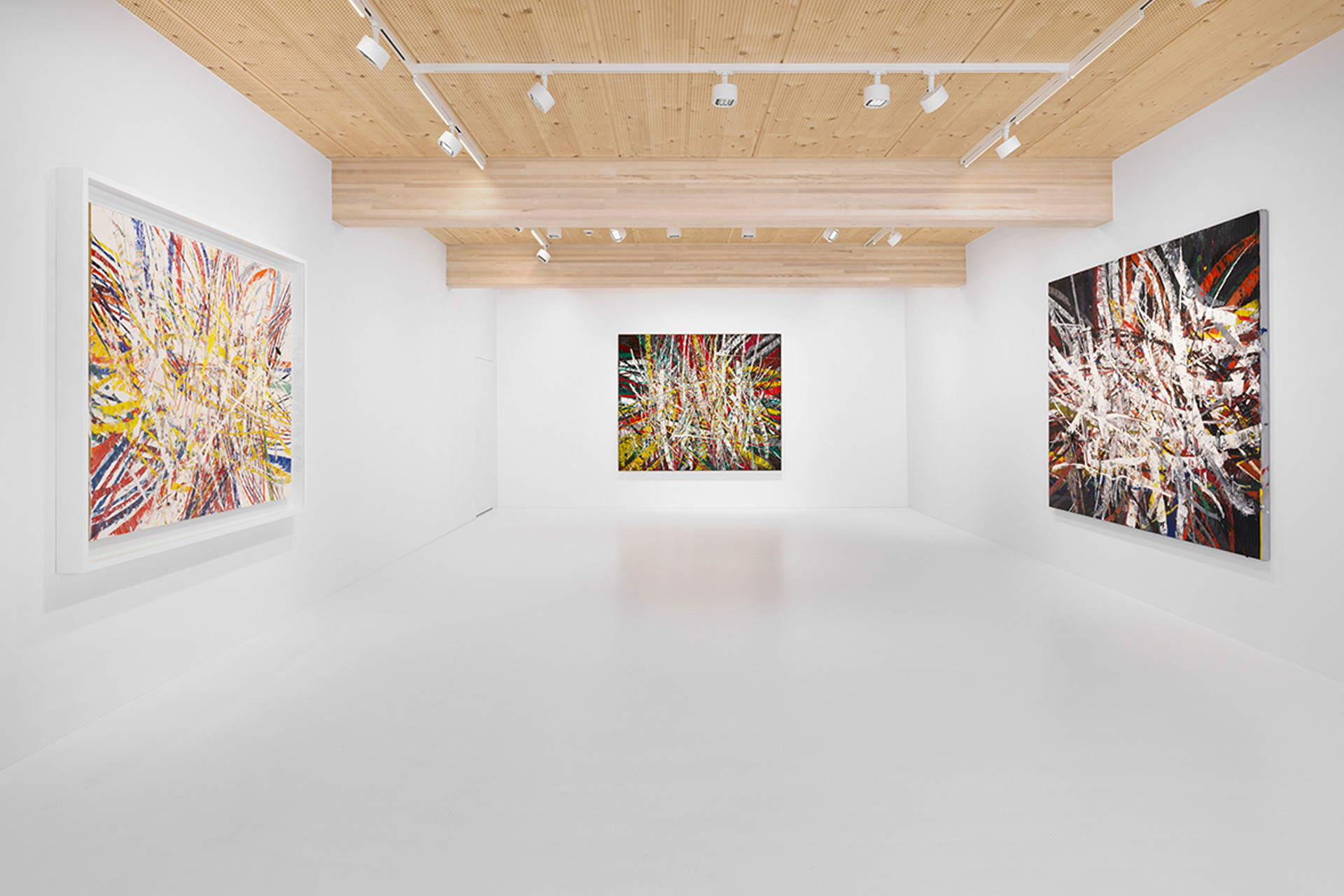 Take in some art at Gagosian Gstaad. On show until the 1 April is Backcountry, a new body of work by American painter Mark Grotjahn, which is inspired by the natural world – expect white paint that may suggest the feeling of a snowy mountain. Very apt for the Gstaad setting.
Shopping Mile
As you might expect, Gstaad is a place to burn through cash with help from the leading fashion houses. You'll find the best of the best here, including Louis Vuitton, Hermès, and Moncler, along with independent boutiques such as Bach Sign – all perfect for picking up an après-ski party look.
Maddox Gallery Gstaad
Housed in a traditional Alpine chalet, Maddox Gallery can be found on the main Promenade of Gstaad. It is open for the duration of the ski season, and currently on show is A World Elsewhere by British contemporary artist Will Martyr.
WELLNESS SPOTS TO KNOW
Glacier 3000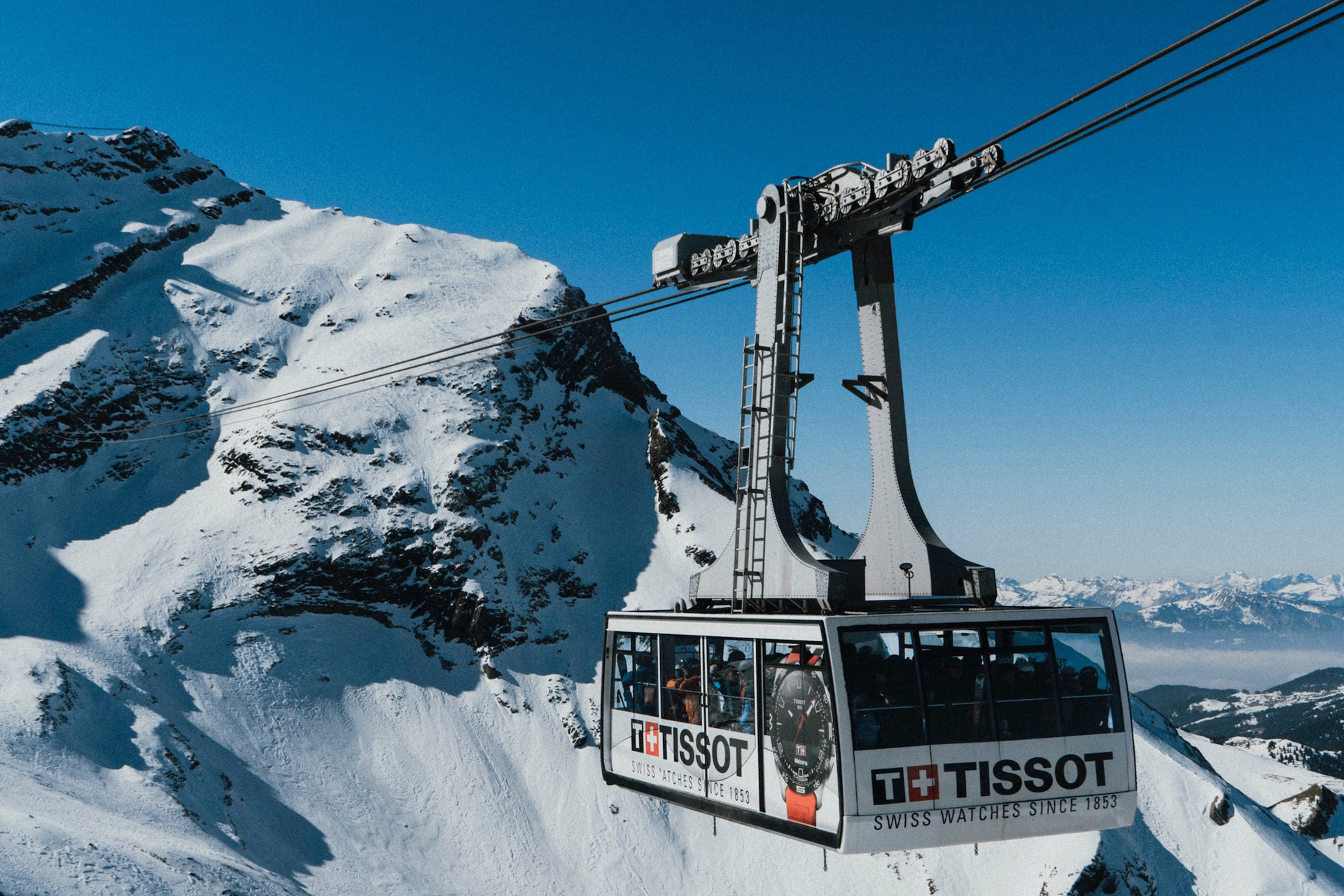 Glacier 3000 is a popular destination all year round thanks to its incredible panorama setting and range of activities. Here, visitors can ski, snowboard, hike, and take part in the glacier walk. This starts with a cable car from Col du Pillon (a famous mountain pass) to the Glacier 3000, and the walk begins directly at the Scex Rouge mountain station. It takes about an hour, and the aim is to reach the Restaurant Refuge l'Espace on the edge of the glacier. Rest up and dine looking out onto to the Derborence Valley and Valais.
Wispile Hike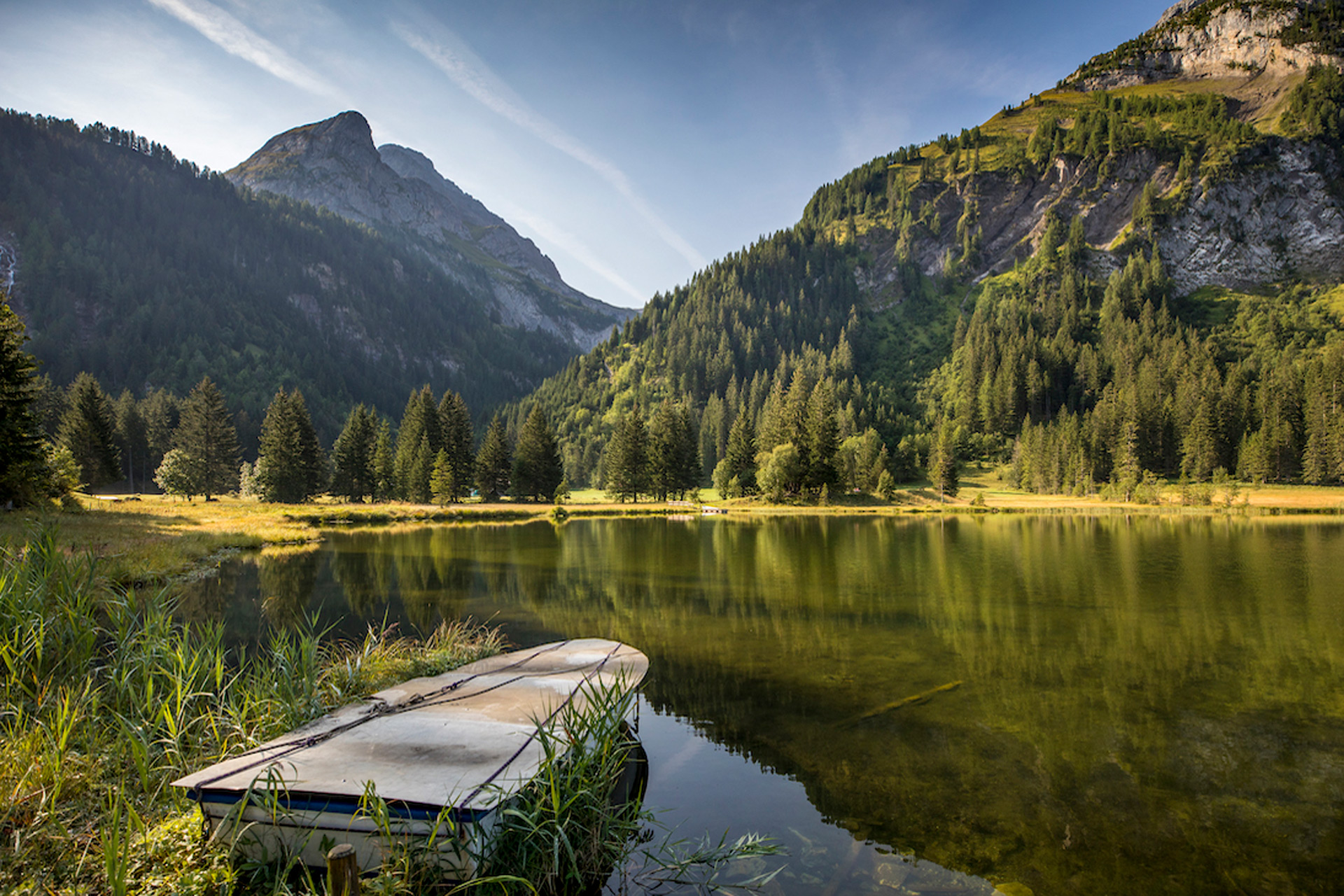 Wispile is Gstaad's local mountain and is popular among many hikers. Take the cable car to the mountain restaurant Wispile – standing 1907m up – and start your hike from there. Continue along the ridge to the highest point for views over Saanenland, then onto Chrinetritt where there is a steep decline to Chrinepass (1659m). This is followed by another ascent of about 100 meters, before you hit the peace and tranquillity of Lake Lauenen (1381m) and its nature reserve. If you're tired, you can hop on the bus back to Gstaad.
Lauenensee Loop Trail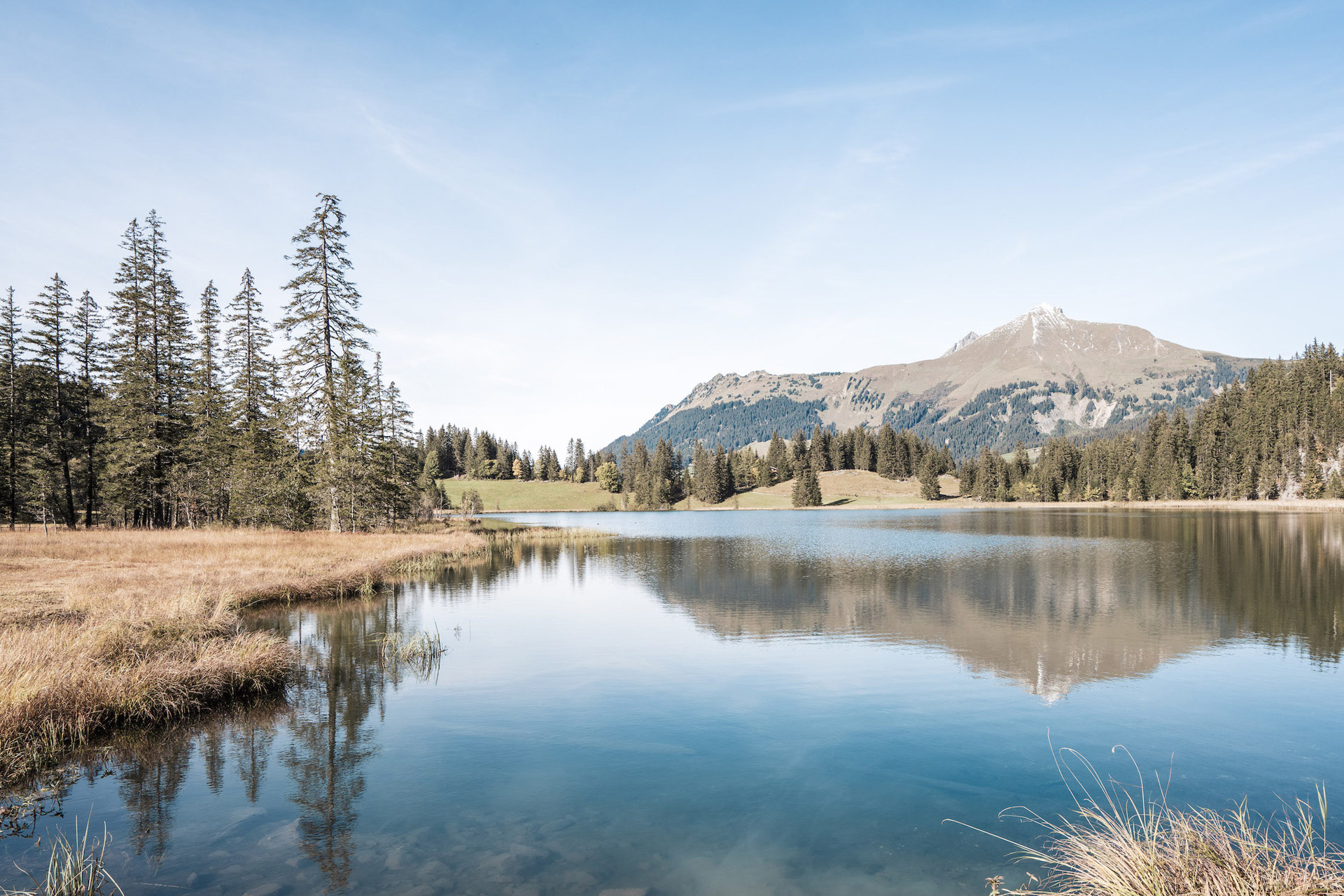 If you want to skip the hike along the mountain ridge, take an easier 1.9-mile trail around Lake Lauenen. It takes approximately 45 minutes to complete and is only a 10-minute drive from Gstaad. It's an easy way to get out and enjoy some fresh air and stunning scenery.
EAT
La Bagatelle
Within Le Grand Chalet, a hotel that sits 1100m above sea level, is a revered restaurant, La Bagatelle. At the helm is Chef de Cuisine Steve Willié, who has curated an à la carte menu along with daily lunchtime and evening menus inspired by the Mediterranean. Regarded as one of the best restaurants in the Berner Oberland for the past 30 years, it is consistently awarded three toques and 16/20 points in the Gault and Millau guide.
Posthotel Rössli Restaurants Stübli und Alti Post
A traditional restaurant set within an Alpine chalet, here Chef Hannes Schlögelhofe offers classic Saanenland dishes. It's a charming and cosy location just off the Promenade and a must-visit whether you're wanting lunch, dinner, a quick coffee or a beer outside in the sun.
LEONARD'S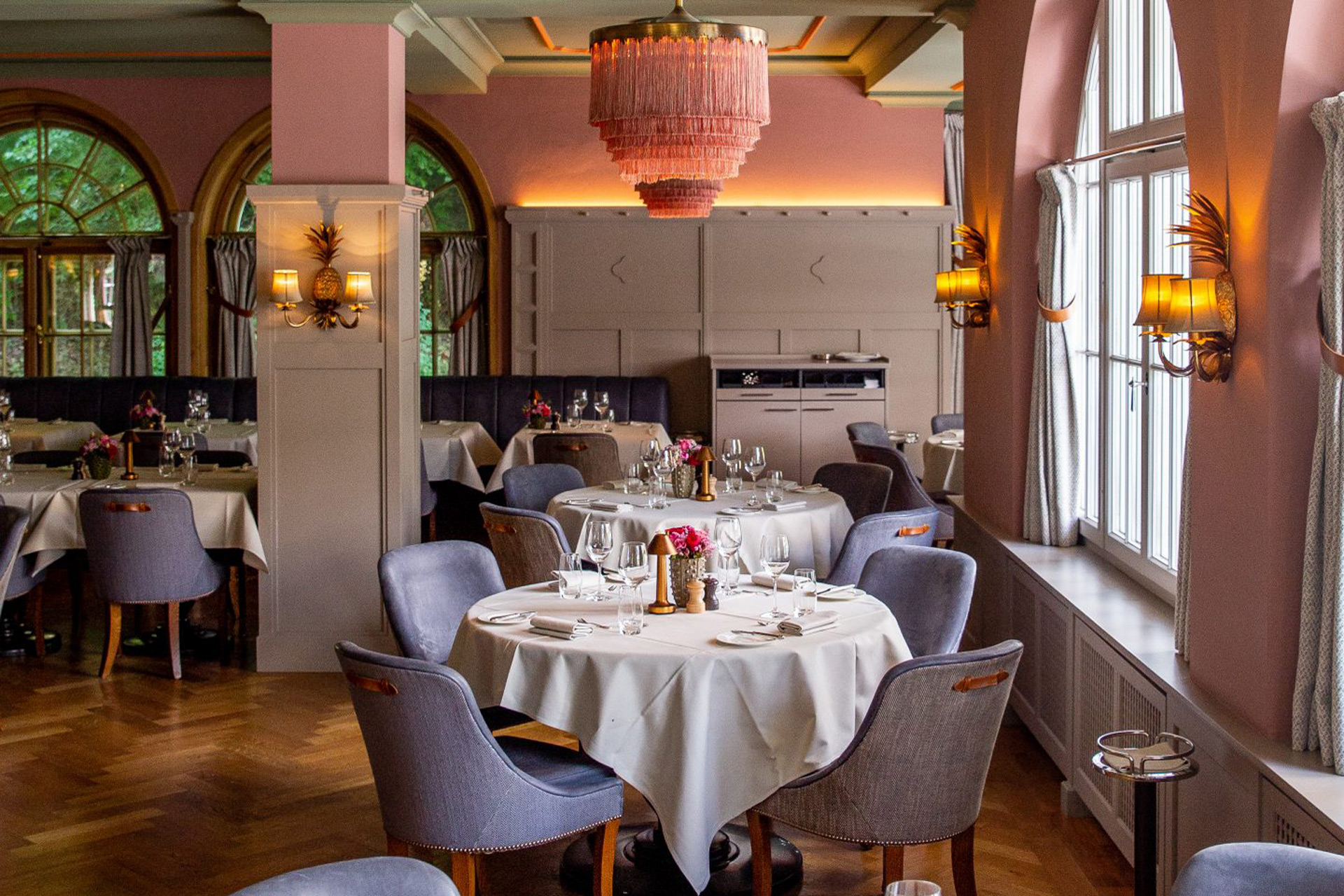 Leonard's is a Michelin-star restaurant which balances modern bistro and fine dining, and is headed up by Chef Francesco de Bartolomeis at Le Grand Bellevue hotel. Whether in the dining room or terrace of this elegant eatery, enjoy dishes such as red prawn carpaccio, tartare, meats, regional cheeses and the rich Le 'Grand' Fondant.
HOW TO GET THERE 
If you're heading to the French and Swiss Alps, look to Aero to get you there. Offering first class, semi-private jets, it's the ultimate way to travel. Aero flies from London Farnborough Airport to Sion (and Geneva), and from there you can reach Gstaad in under two hours. It's swish and it's stylish.
One-way flights with Aero start from £990. aero.com
WHAT TO PACK