With typical British understatement, Sir Charles Thomas-Stanford described his 1909 book Leaves from a Madeira Garden as 'a trivial story of an uneventful winter'. However, as many travellers from the present day also find, Thomas-Stanford became so enamoured with this unique idyll that he undertook numerous trips to the island over many years, and his book would go on to provide an absorbing and insightful take on the verdant Portuguese archipelago. Today (1 September), Tony Powell's New Leaves from a Madiera Garden is published, adding contemporary insights, descriptions and reflections on Madeira today, and highlighting much of the island's development over the past 100 years – a century of remarkable change – as seen through the eyes of both traveller-authors.
Read the C&TH Responsible Tourism Guide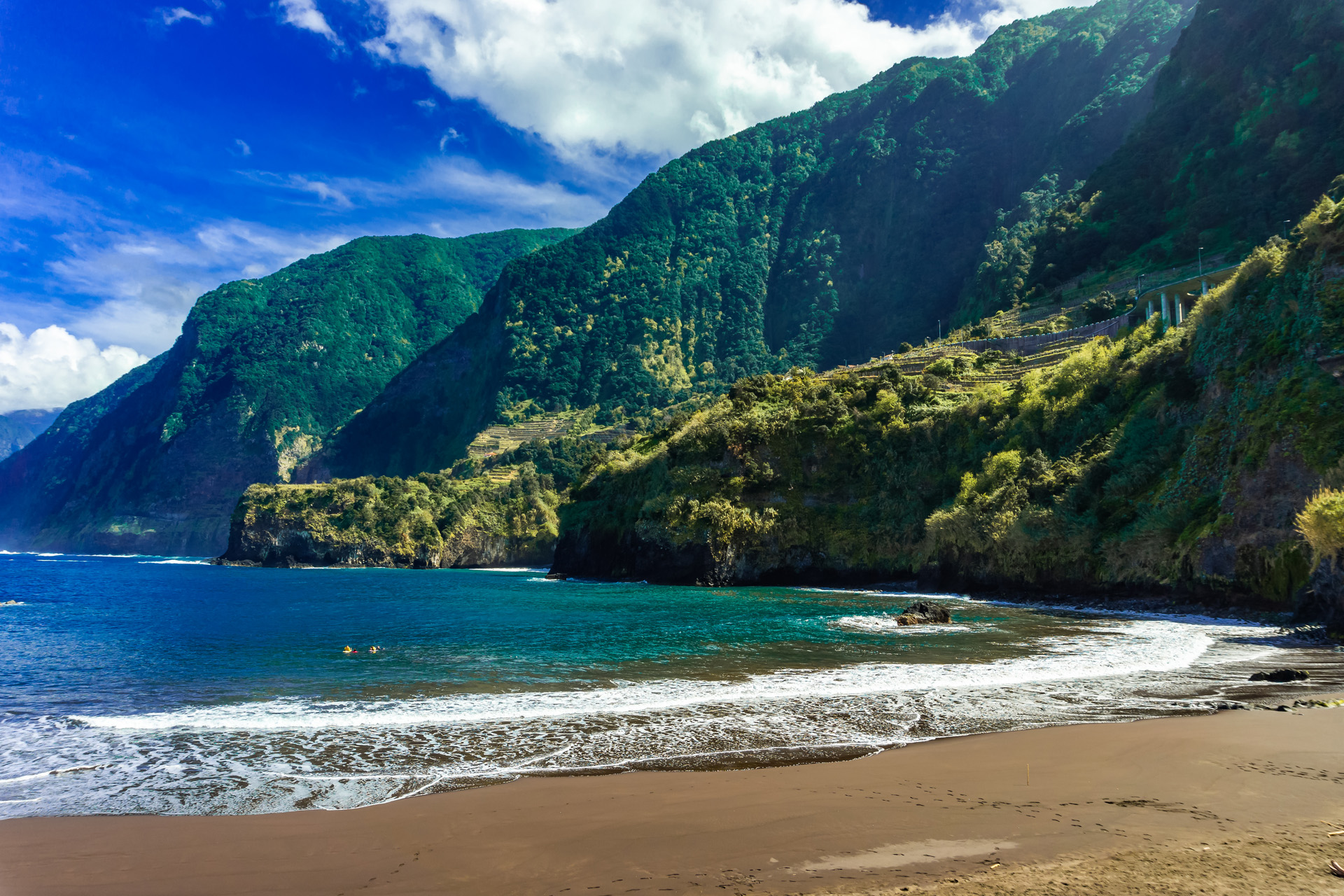 February, Land and Sea
For centuries, incoming tides have brought visitors to Madeira. 
It seems very likely that the islands were 'discovered' long before settlers first began arriving here. 
'The writers of the guide-books do not seem to have stumbled on the story, but it is recorded by Plutarch that in the century before the birth of Christ some Andalusian seamen made two islands in the Atlantic, which from the account would seem to have been Madeira and Porto Santo. They described to the Roman general Sertorius the richness of their soil, the wealth of their vegetation, their soft airs, and the equable warmth of their climate. Having heard these things, we are told, Sertorius was filled with a wonderful longing to dwell in these islands, and to live in quietness far removed from the usurpation of tyrants and the stress of war. But he was prevented by his followers, and some time after was assassinated. No later Roman made the attempt.' (Charles Thomas-Stanford)
Then there were sightings which might date back to the sixth-century seafarer, St Brendan. The accounts of his voyages were not recorded for another six centuries, so there is a degree of uncertainty…
We do know that the first settlers arrived due to the efforts of Henry the Navigator, a fifteenth-century Portuguese prince. He was neither sailor nor navigator, but a sponsor of exploration, and a central figure in the so-called Age of Discovery. 
It was one of his Captains, João Goncalves Zarco, who, along with others, discovered the island in 1419, when blown ashore in a gale on what we now know to be Porto Santo. Once discovered (or rediscovered if you prefer), settlers began to arrive between 1420 and 1425. 
Thereafter, the island's strategic position meant that anyone exploring Africa, Central and South America, the Caribbean or the Far East would have passed close to the island, or called here en route.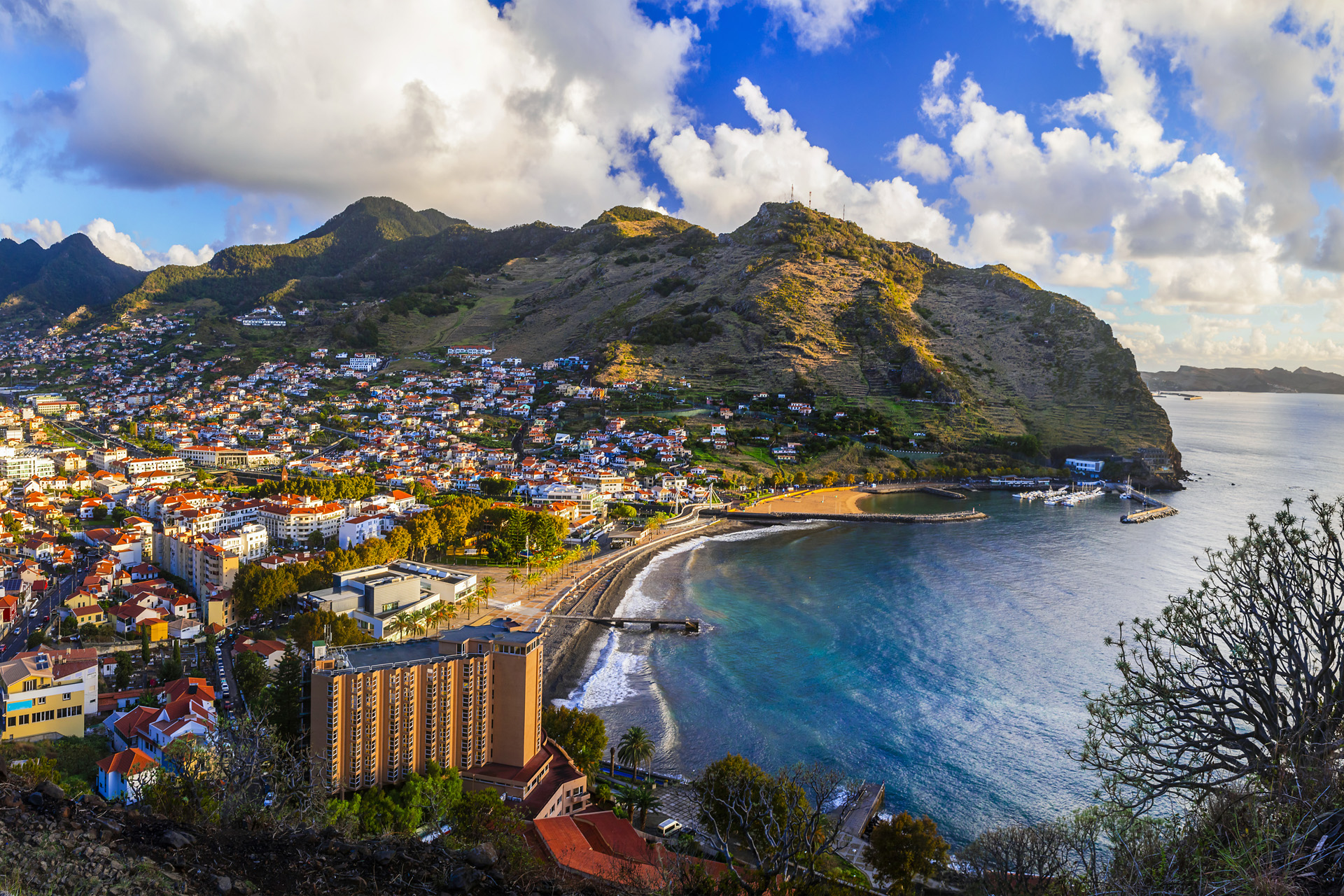 Sustainable & Ethical: How To Safari In 2022
Christopher Columbus came to Madeira because of the growing importance of the sugar trade. He married the daughter of the Governor of Porto Santo, Filipa Moniz Perestrelo, around 1479. It was his new father-in-law, we are told, who introduced the young explorer to the science of 'navigation', without which his achievements might have been less well known. He made visits to the island during his historic voyages of discovery of the Americas. 
Almost three centuries later Captain James Cook, the Englishman sent to compete with the Spanish and Portuguese explorers in search of new and better trade routes to the Far East, passed through Madeiran waters during his circumnavigation of the world, sailing from Madeira to Rio de Janeiro in 1768 and again in 1772. He clearly liked what he saw, as Thomas-Stanford reminds us, quoting from the account of his first voyage. 
'Nature has been very bountiful in her gifts to Madeira. The soil is so rich, and there is such a variety of climate, that there is scarcely any article of the necessaries or luxuries of life which could not be cultivated here.'
A historic figure of a different kind, more prisoner than visitor, arrived by sea in 1815. He was not to set foot ashore, so one must assume his impressions of the island were snatched glimpses through a well barred porthole, as Thomas-Stanford recounts. 
'A more remarkable traveller arrived off the port of Funchal after dark on August 23rd, 1815. H.M.S. Northumberland, conveying Napoleon Bonaparte to his last home at St. Helena, called here for provisions … In Madeira he had passed the last outlying speck of the world which he had striven to master, and as the vessel headed for the desolate Southern ocean, it may be that a sense of his final and utter failure at length came fully to his mind. And who may measure the bitterness of this sense to him?'
Charles Darwin called at Madeira in 1832, on his voyage to the Galapagos Islands and the Southern Hemisphere. He'd picked a difficult time, weather-wise, with HMS Beagle unable to make port. Not that Darwin was paying too much attention. He was feeling decidedly unwell, suffering from a bout of sickness, and had taken to his cabin, presumably with strict instructions not to be disturbed… 
Two other explorers of the Southern Oceans were Captain Robert Falcon Scott and Ernest Shackleton, both of whom anchored at Madeira. Scott's ship Terra Nova sailed from Madeira on 26 June 1910. Indeed, it was from Madeira that the Norwegian, Roald Amundsen, sent his now infamous message to Scott, 'Beg leave inform you proceeding Antarctic. Amundsen.' By then, Scott was heading for New Zealand, in preparation for his own expedition. It was the moment he first realised he had competition in his ill-fated pursuit to reach the South Pole first. 
The African explorer Cecil Rhodes, a university acquaintance of Thomas-Stanford, visited him here on at least one occasion, on his way to or from Africa. A stop-off at Madeira was commonplace for anyone on their way to Southern Africa during the first half of the twentieth century. Most of the touring England cricket teams would have done the same thing on their way to or from their winter playing fields. 
Arguably, the greatest of these was the Yorkshire idol Sir Len Hutton. In his autobiography, Cricket is My Life, he gives a delightful description of his ship calling at Madeira. The now-familiar Madeiran welcome clearly left a marked impression. 
'When I arrived home I was asked what had been my queerest experience. Barring the timeless Test there wasn't time to finish, I think it was when the liner called at Madeira on the way home. Within an hour of arriving there the ship deck was practically covered with Madeira table-cloths, brought for sale by local merchants and hawkers; and the ship itself was surrounded by small boys in their little boats, diving for sixpences and threepenny bits – whatever the passengers … threw into the water. The skill of those diving youngsters in retrieving the coins was amazing.'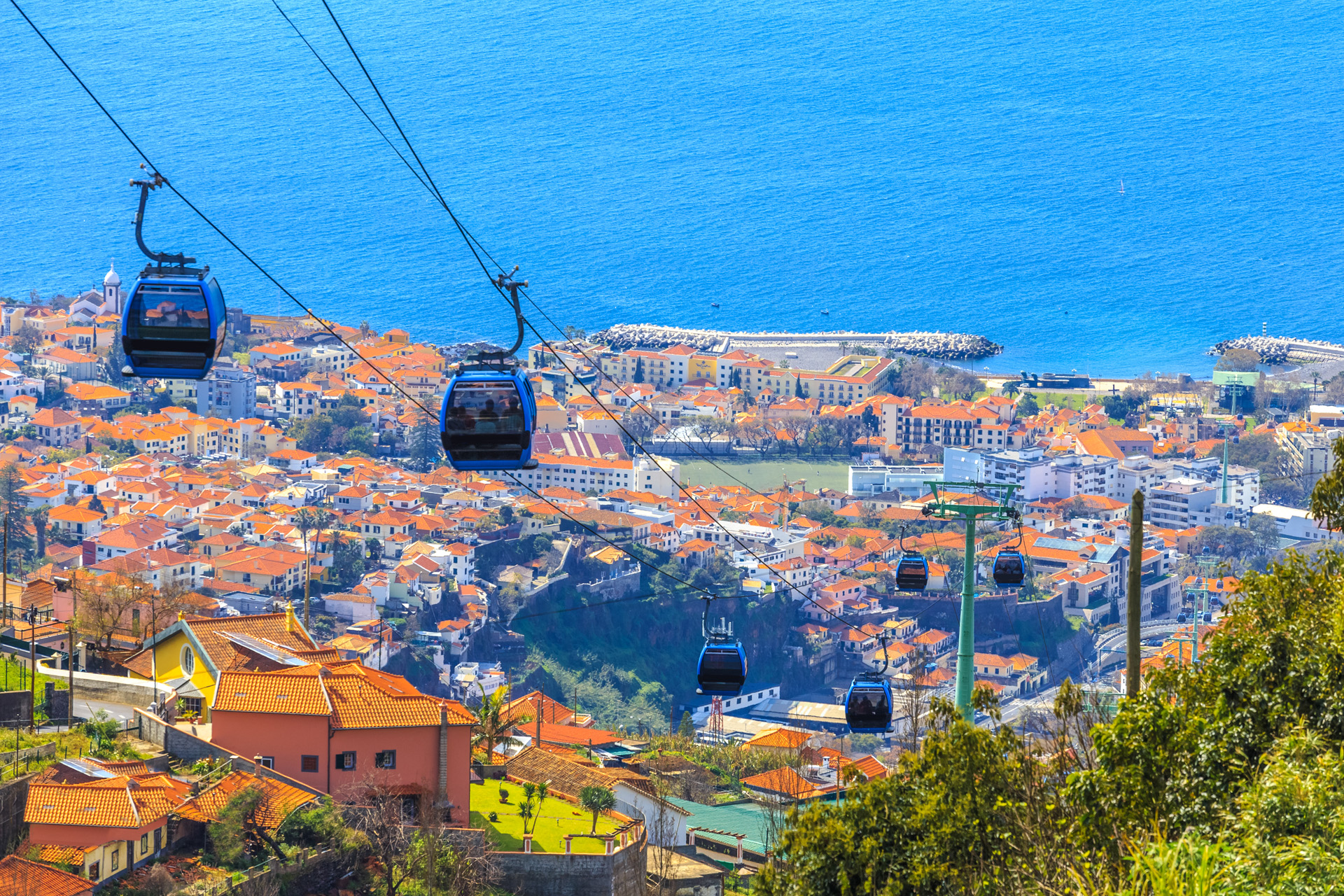 In more recent times, several former British prime ministers have holidayed on the island. Winston Churchill most famously found peace and tranquillity, as well as the time to paint, in the fishing village of Camara de Lobos. He was following in the footsteps of many other prominent politicians, like Joseph Chamberlain and David Lloyd George. Dennis and Margaret Thatcher honeymooned on the island. 
So, for those who tread these streets today, with less famous footprints, we simply follow in the tracks of earlier generations. Madeira is one of the most popular stop-offs for any ocean cruise liner operating in north-west Europe and the Mediterranean. For five consecutive years, it has received the World Travel Awards' accolade of 'World's Best Island Destination'.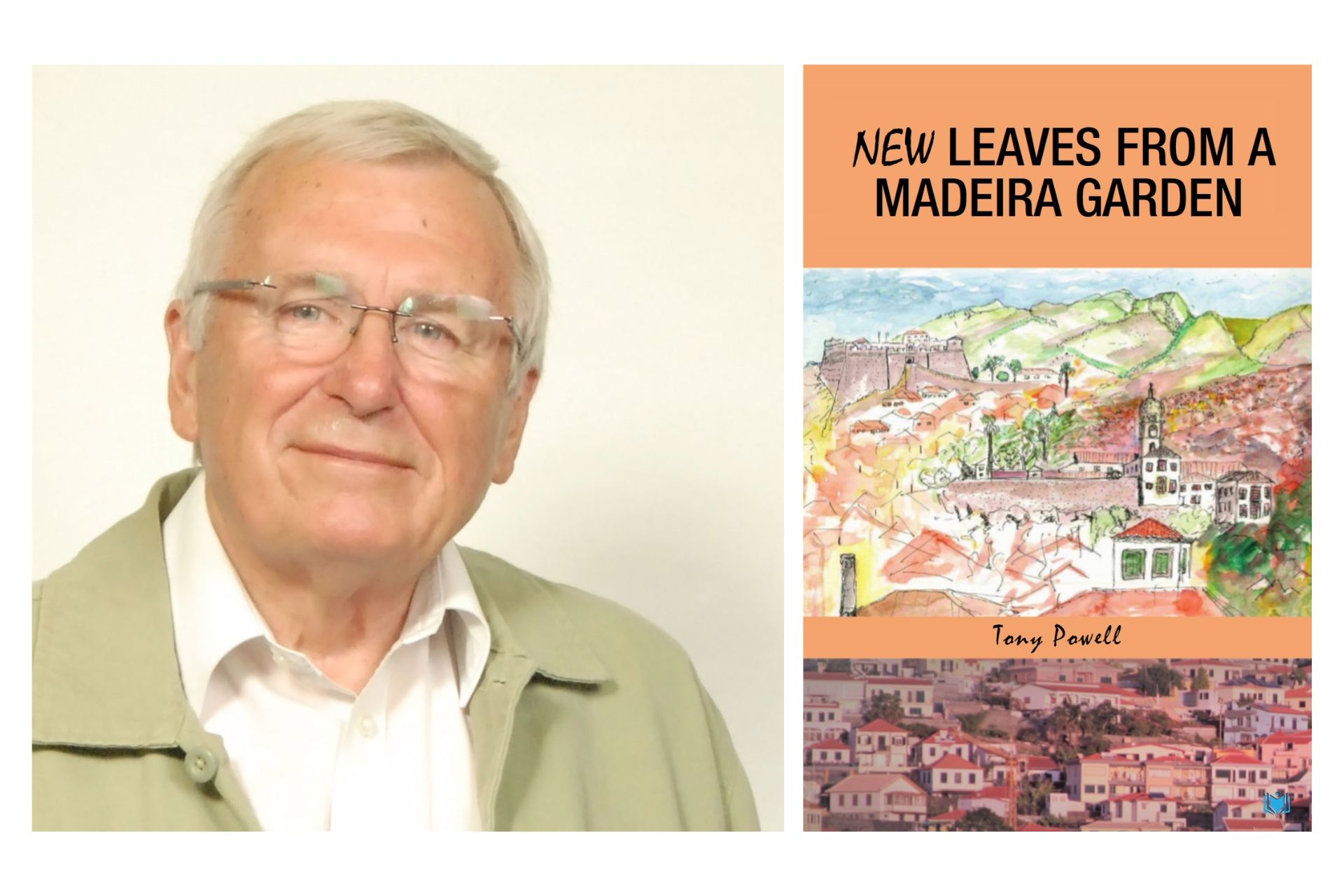 About the Author
Tony Powell was called to the Bar having graduated with an honours degree in law from the University of London. Having spent his working life in shipping and marine insurance, he now divides his time between the UK and Madeira and his book – New Leaves from a Madeira Garden (published 1 September, Hawkesmoor Publishing) – compares and contrasts the Island's expansion and history over the last 100 years. Paperback: £9.99. hawkesmoorpublishing.com
Featured Image: Pico Arieiro to Ruivo hike on Madeira, Portugal; all images (c) Getty.
READ MORE
Extract from The Flow by Amy Jane Beer / Books Everyone Should Read at Least Once