Going green is no longer optional. The great climate revolution is underway and travel in particular is under the microscope. One of life's best rules of thumb can be applied in ecotourism to great effect: do less, do it better. But with a world of wonder to discover and more travel temptations than ever on offer, once the earth is on the move again, how do we make our holidays more eco-friendly? For some food for thought, we bring you 2022's biggest eco-travel trends…
Read the C&TH Responsible Tourism Guide
Eco-Travel Trends 2022
The Road Less Travelled
To combat the damaging impact of over-tourism, choose locations and travel times that fall outside of peak popularity and overlook crowded tourist traps in favour of discovering cool new gems and hidden wonders waiting to be explored. The school holidays are obviously a logistical nightmare for avoiding the crowds, but do you need to follow the hordes to your usual coastal bolthole, or would the kids prefer a week camping (or glamping, should you rather) on the Welsh border?
Get Outdoors
Speaking of camping, al fresco holidaying is one of the eco-friendliest ways to enjoy a holiday. Camping typically uses far fewer resources than any other type of accommodation (particularly true for off-grid camping) and, with the increased demand for sustainable travel options, there are more camping and glamping options than ever.
Slow Travel
Sustainable travel is all about resisting the urge to cram as many trips in as possible, with micro trips and long-haul hops. Instead, spend longer in your chosen destination and really get to know the place. Opt for a cycling tour over taxi rides, or make the journey to your destination part of the trip with a luxe train journey or boat trip. Think fewer, more immersive holidays per year rather than whirlwind visits to multiple destinations.
Live Like a Local
Once you're on holiday, lower your carbon footprint during your stay by avoiding imported foods, good and souvenirs, and do your best to 'live like a local'. Visit restaurants with farm to fork and zero waste practices rather than those that ship (or fly) in ingredients from all over the world. There are even ways you can give back to the local community you're visiting, whether it's by taking part in a Pack for a Purpose initiative (where you use some of your luggage allowance to carry vital supplies to areas in need), or joining in with local conservation or beach cleaning schemes in between sun worshipping sessions. For more ways to live like a local, check out our round-up of eco-friendly resorts below.
Tourism for Good
More and more tour operators are promising to 'give back' to offset the damaging effects of tourism. Look for those going above and beyond carbon offsetting (there's a limit to how many trees can be planted to negate our travel habits…), and seek those making a true, measurable impact on the communities and environments they are a part of.
Red Savannah has launched Green Savannah to hammer home its eco initiatives, which include sponsorship of the Rainforest Trust UK, while Natural World Safaris launches Expeditions for Change, a new series of philanthropic safaris. Sustainable hotel brand Beyond Green is part of the Preferred Hotel Group, with members across 15 countries that go above and beyond with sustainability at the heart of everything they do.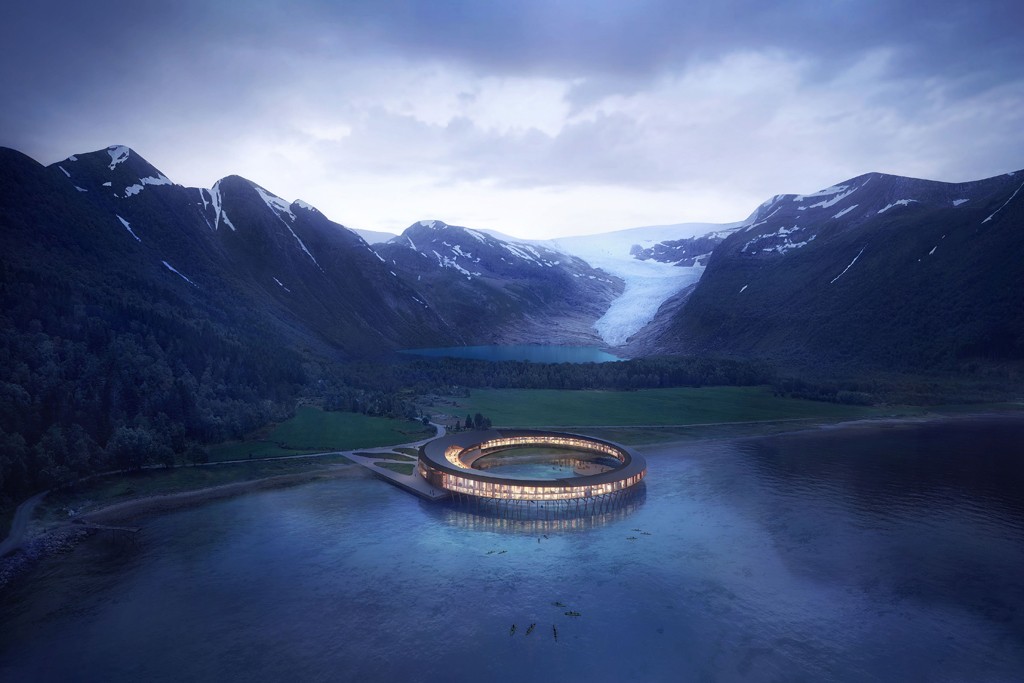 The Future: Energy-Positive Hotels
For the ultimate in feel-good travel, seek the places making a real impact on how we use and produce energy. Svart in Norway's Arctic Circle is set to open in 2023 as the world's first energy-positive hotel, consuming 85 per cent less energy than a traditional hotel and positioned within a circular design to exploit the sun's energy no matter the time of day or season, with Norwegian solar panels cladding the roof, produced using clean, hydro-energy. Now to find an energy-positive way of getting ourselves there in time for the opening… svart.no
Ecotourism: Eco-Travel Destinations 2022
Looking for the best ecotourism destinations on the planet to visit next year? From UK hotels going green with biomass boilers and upcycling towel schemes to far-flung retreats created solely to preserve their local environment, these eco-travel accommodations are all worth adding to your bucket list. These are the ecotourism destinations, hotels and retreats getting it right…