The third season of one of the biggest Netflix shows of all time, Bridgerton, will arrive at some point in 2023 – and we're itching to get started. In the meantime, a spin off, Queen Charlotte: A Bridgerton Story, will tide us over, released on 4 May. But, if the imminent promise of more content and endless rewatching of the tension between Anthony Bridgerton (Jonathan Bailey) and Kate Sharma (Simone Ashley) isn't enough, you might be thinking of embarking on a Bridgerton trip. That's right: it's not just the juicy storylines that draw viewers to the show, but the beautiful settings are also a big draw, from grand Regency buildings to fairytale wisteria-clad homes. So where was Bridgerton filmed? And, more importantly, can you visit? Here are the key filming locations from both seasons of the show so far, many of which you can have a snoop round yourselves.
Read the C&TH Responsible Tourism Guide
Where Was Bridgerton Filmed? (& Can You Visit?)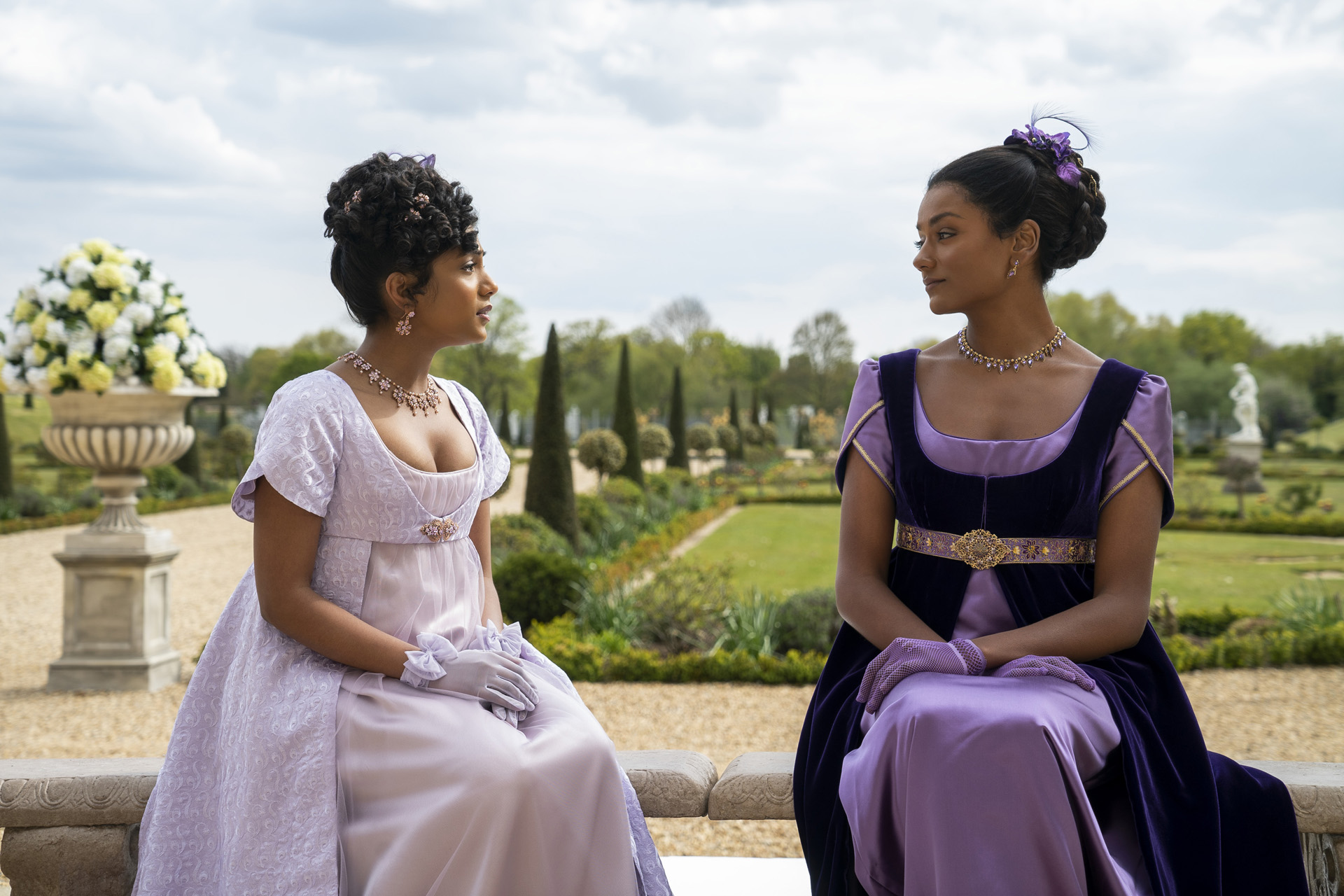 Where Was Bridgerton Filmed?
Bridgerton was filmed across the UK, predominantly in Bath, London and Yorkshire. In London, in order to emulate the Georgian era that Bridgerton draws on, Greenwich was used as a filming location rather than inner-city destinations, with its classical building style across the National Maritime Museum and the Old Royal Naval College. Over in Bath, well-maintained Regency buildings make the city an obvious choice for Bridgerton filming. And read on to discover where Yorkshire factors in…
Where Was Bridgerton Filmed In Bath?
Although Bridgerton is set in 19th century London, a big part of the show is filmed in Bath – a place regularly used in period dramas due to its large quantity of grand Georgian buildings. The picturesque city was a big inspiration for Jane Austen, and on-screen adaptations of her books are often set there, including both film versions of Persuasion. A UNESCO World Heritage Site, Bath makes a lovely staycation – and by walking around its pretty streets you can get a feel for Regency England.
Bridgerton's Bath filming locations include:
No. 1 Royal Crescent
Abbey Green
The Assembly Rooms
No. 1 Royal Crescent
One of Bath's most renowned landmarks is No. 1 Royal Crescent, a museum which has been decorated and furnished like it might have been in the 1700s. Built between 1767 and 1775, the building is set at the end of the Royal Crescent, a row of terraced houses arranged around a polished curved lawn. This street is often featured in scene-setting shots in Bridgerton – including serving as the backdrop to a duel in episode four of season one – while No. 1 Royal Crescent itself is used as the home of the Featherington family. You might also recognise it from TV adaptations of Vanity Fair and Northanger Abbey. no1royalcrescent.org.uk
Abbey Green
Sitting between Marks & Spencer and Bath Abbey, this quaint square features heavily in the first series of Bridgerton. It's often the background of promenades (walks in Regency speak), and the Modiste dress shop where characters get their clothes fitted is filmed in a café called The Abbey Deli. You can visit the café any day for a tea and slice of cake.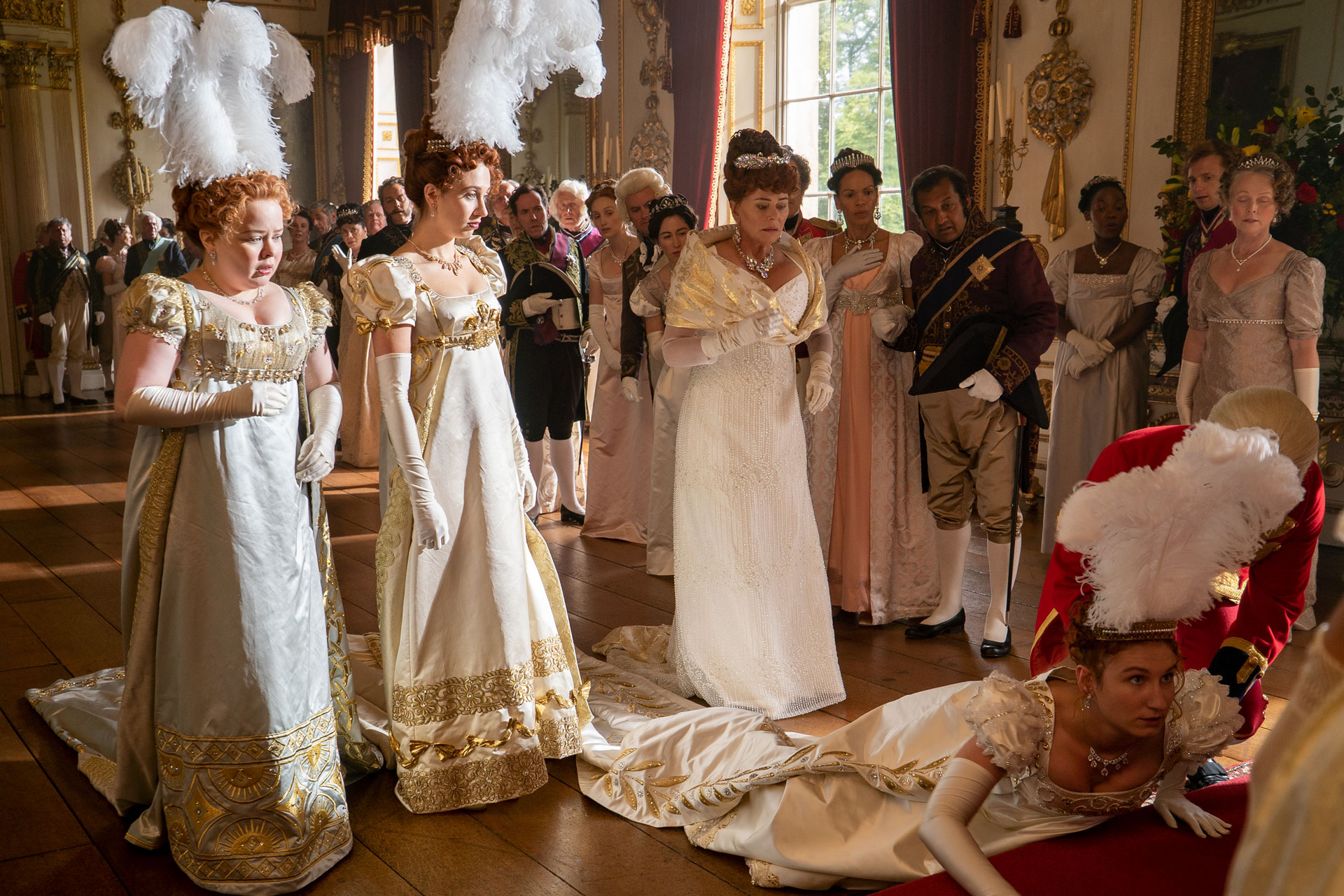 The Assembly Rooms
High-society events and lavish balls are pivotal to Bridgerton. Many of these are filmed in the Assembly Rooms: once the social epicentre of Georgian Bath, where people would meet to dance, play cards and drink tea. With their Whitefriars crystal chandeliers, The Tea Room and Ball Room make the perfect elegant backdrop for ball scenes. When they're not being used for filming, the Assembly Rooms can be hired for events – but you can also have a nosey round for free. nationaltrust.org.uk
Where Was Bridgerton Filmed In London?
Though London is often recreated elsewhere in Bridgerton, parts of the show are filmed in the capital – from the interiors of private members' clubs to outside shots of opulent buildings.
Bridgerton's London filming locations include:
The Old Royal Naval College
Hampton Court Palace
Ranger's House
Lancaster House
The Old Royal Naval College
The Bridgerton cast was spotted filming series two around Greenwich's Old Royal Naval College, a popular location for period dramas that is also featured in The Crown and Les Misérables. The historic site hosts a scene which introduces us to some of the season's new faces, including Melissa Advani and Priya Kansara as Lady and Miss Eaton, and Shelley Conn as Lady Mary Sharma. Located just a short train away from London Bridge, the college is open every day for visitors, with a number of tours available to join. ornc.org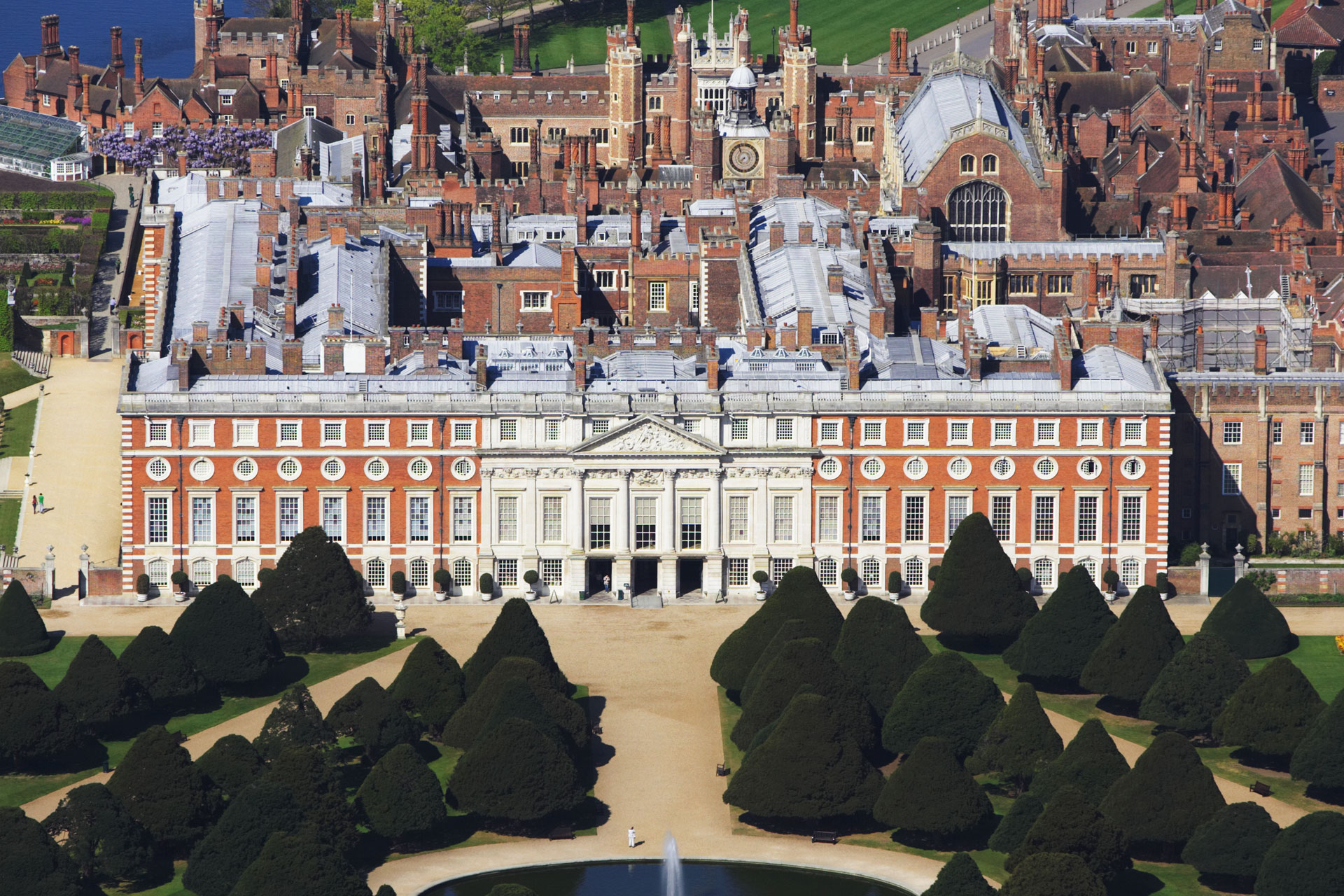 Hampton Court Palace
The former home of Henry VIII, Hampton Court Palace was used for exterior shots of Queen Charlotte's Palace in Bridgerton. It's a must-visit for those interested in British history, with 60 acres of gardens to explore alongside the famous Haunted Gallery, which – as legend goes – houses the ghost of one of Henry VIII's wives, Catherine Howard. hrp.org.uk
Ranger's House
With its lilac wisteria-bedecked façade and opulent iron gates, Ranger's House is perfect as the exterior of the Bridgerton residence. In the show it's portrayed as being a cosmopolitan London home, but in reality the Georgian villa is built away from the hustle and bustle of the city on the edge of Greenwich Park. The building was originally designed for the Admiralty in 1723, and it has served many purposes in its 300-year history. In 1986 the property was acquired by English Heritage, and you can visit today to explore the Wernher Collection, a unique art collection featuring medieval jewellery, Italian ceramics and Renaissance paintings. english-heritage.org.uk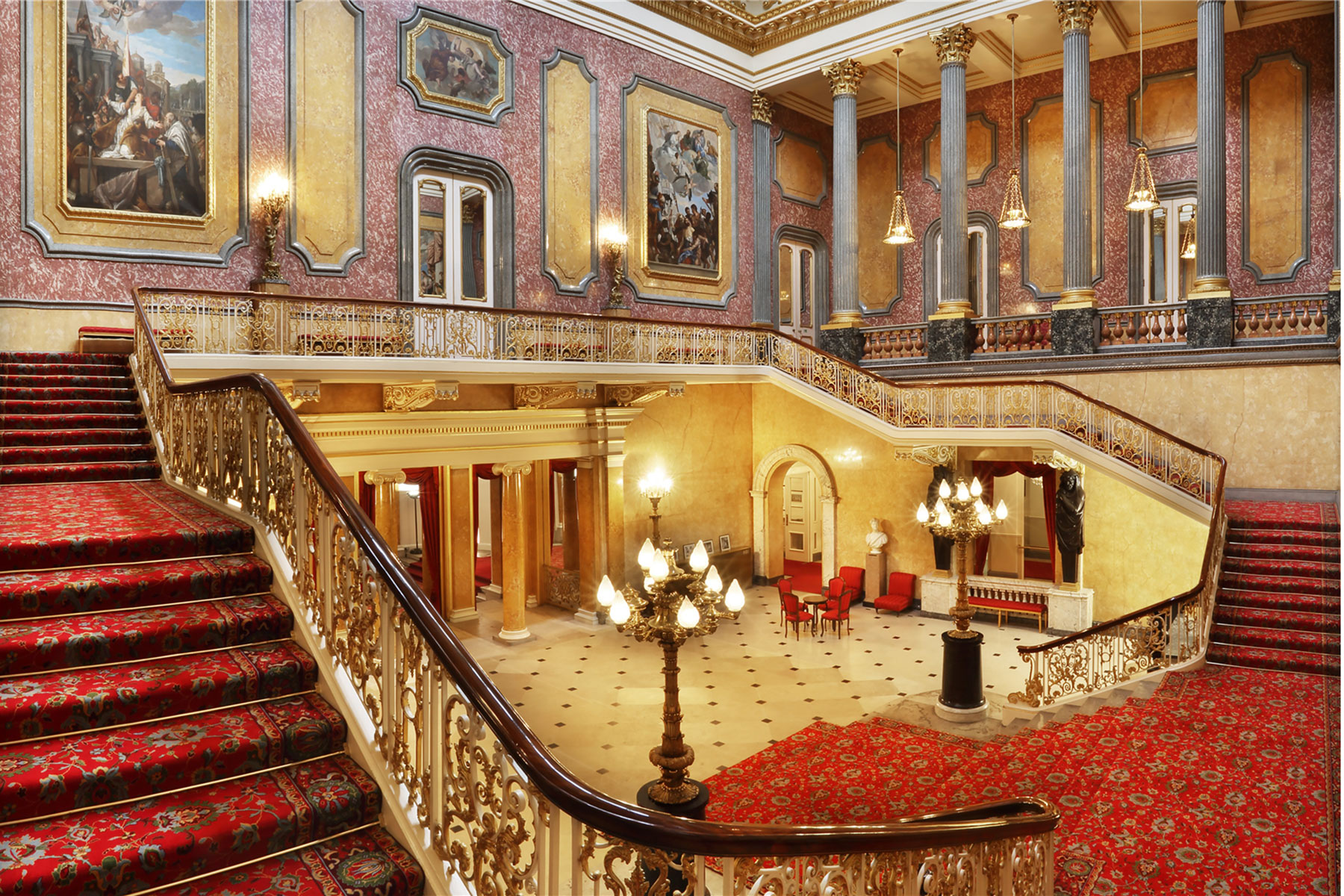 Lancaster House
You may recognise this neoclassical mansion from The Crown, where some of the show's most iconic scenes are filmed (who can forget Princess Diana roller-skating through its corridors in season four?). Yet Lancaster House is also used in Bridgerton, serving as the interior of Queen Charlotte's home. The venue can be hired for events – but if you're only after a sneak peek, virtual tours are available online for free. gov.uk/lancasterhouse
Where Was Bridgerton Filmed In Yorkshire?
With its abundance of castles and large stretches of greenery, Yorkshire was another key filming spot for Bridgerton. The Duke of Hastings' estate, Clyvedon Castle, is actually Castle Howard, a spectacular stately home in North Yorkshire. Built at the end of the 17th century, the residence is no stranger to the screen, having featured in ITV's Victoria and Stanley Kubrick's Barry Lyndon. But its role in Bridgerton garnered the most interest, with its owners reporting an increased demand for hire since the show came out. The House is currently closed for an annual programme of maintenance, but it will reopen this spring. Until then, you can explore its gardens plus the Skelf Island Adventure Playground. castlehoward.co.uk