This ivy-clad 17th century hotel in the fashionable Marais district of Paris is an Instagrammer's dream. But, as Kirsty Nutkins discovers, the charm of Pavillon de la Reine is more than just skin deep.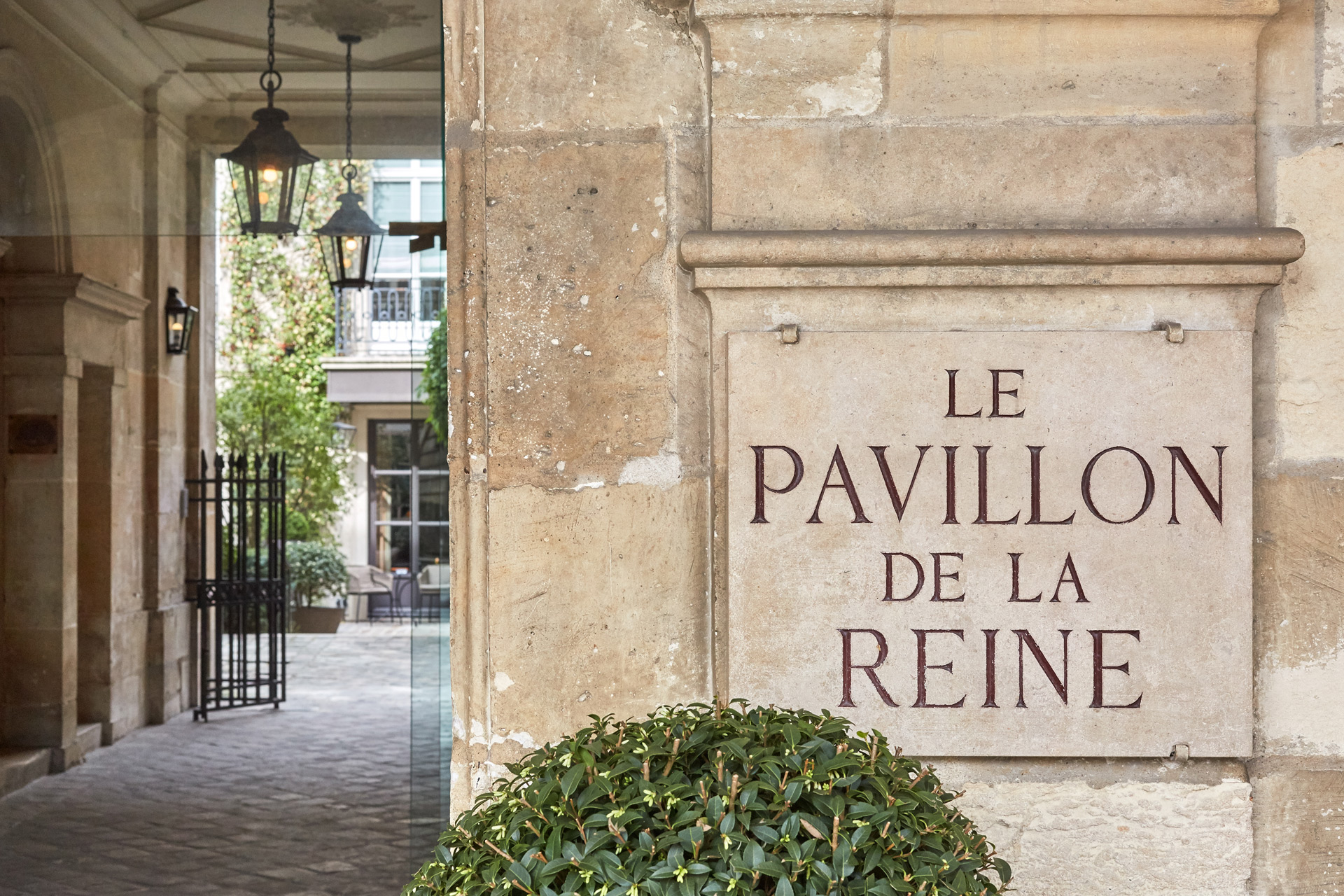 STAY
Upon arrival at Pavillon de la Reine, we find a group of tourists gathered in the hotel courtyard who have apparently entered simply to gaze up at the former 17th century aristocratic house and take photos. And really, who could blame them? 
Pretty as a picture, with an imposing ivy-clad façade and a garden full of fairy lit topiary, it's arguably the prettiest property on Paris's Place des Vosges – the city's famous (and its oldest) square, which is lined with lofty Georgian houses. 
But once we enter this boutique, family-run property, we find the charm continues, with original features such as marble fireplace mantles, gilded mirrors and oil paintings mixed with bold fabrics and wallpapers, and geometric patterned rugs and carpets. It feels like an intimate and sophisticated home-away-from-home.
We are soon settled on one of the sofas in the lounge with a coffee and a newspaper, in front of a roaring fire. If you're after something stronger than coffee, there's a handy 'honesty' bar, allowing guests to serve themselves. Then it was off to our deluxe room to unpack and get settled.
Each of the hotel's 56 rooms and suites are individually and lavishly decorated; some have exposed beams (like ours) and antique furniture, while others have a more contemporary feel. A few benefit from small balconies overlooking the courtyard.
DO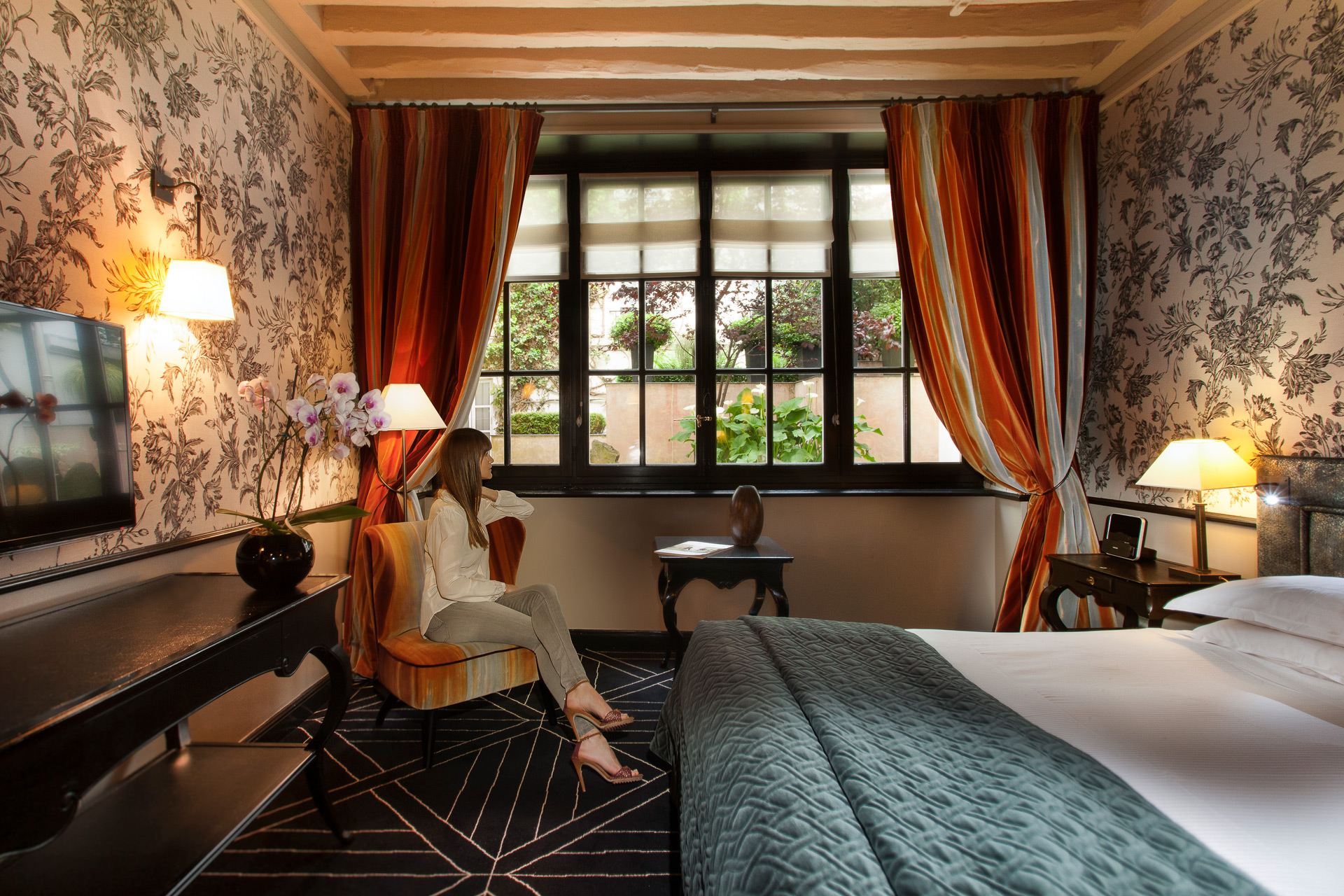 The Marais District isn't as central as some neighbourhoods, but that doesn't mean Pavillon de la Reine is entirely tucked out of the way: for those wanting to visit the sights, it's just a 20-minute walk from the banks of the Seine and Notre-Dame. 
And the Marais District is, of course, an attraction in itself. Built on marshland ('marais' in French), it has cobblestone streets, hip boutiques and some of the city's best dining spots including L'Aller Retour, a meat restaurant offering an extensive choice of wine (an astounding 100 varieties or more), and Benoit, a Parisian dream of shining brass fittings, polished curved wood, brilliant red velvet banquettes and a painted ceiling.
It's also worth visiting the Victor Hugo Museum; the writer lived in an apartment at Number Six on Place des Vosges from 1832 to 1848 (which is where the museum is now located) and wrote part of his masterpiece novel Les Misérables there. Afterwards, head to the nearby Picasso Museum to continue your culture fix. 
Still stuck for inspiration? You can leave it all in the capable hands of Pavillon de la Reine's Clefs d'Or concierge, who is on hand to help with arranging outings and trips, plus services like babysitting, if you're travelling with children.
When you're tired of pounding the pavements, you can retire to the hotel's on-site Spa de la Reine, which has a hammam and hot tub and offers a range of massages – Swedish, deep tissue, Indonesian and Indian – as well as facials, body scrubs and slimming and anti-aging treatments. There's also a small gym with treadmills, bikes and weights. 
EAT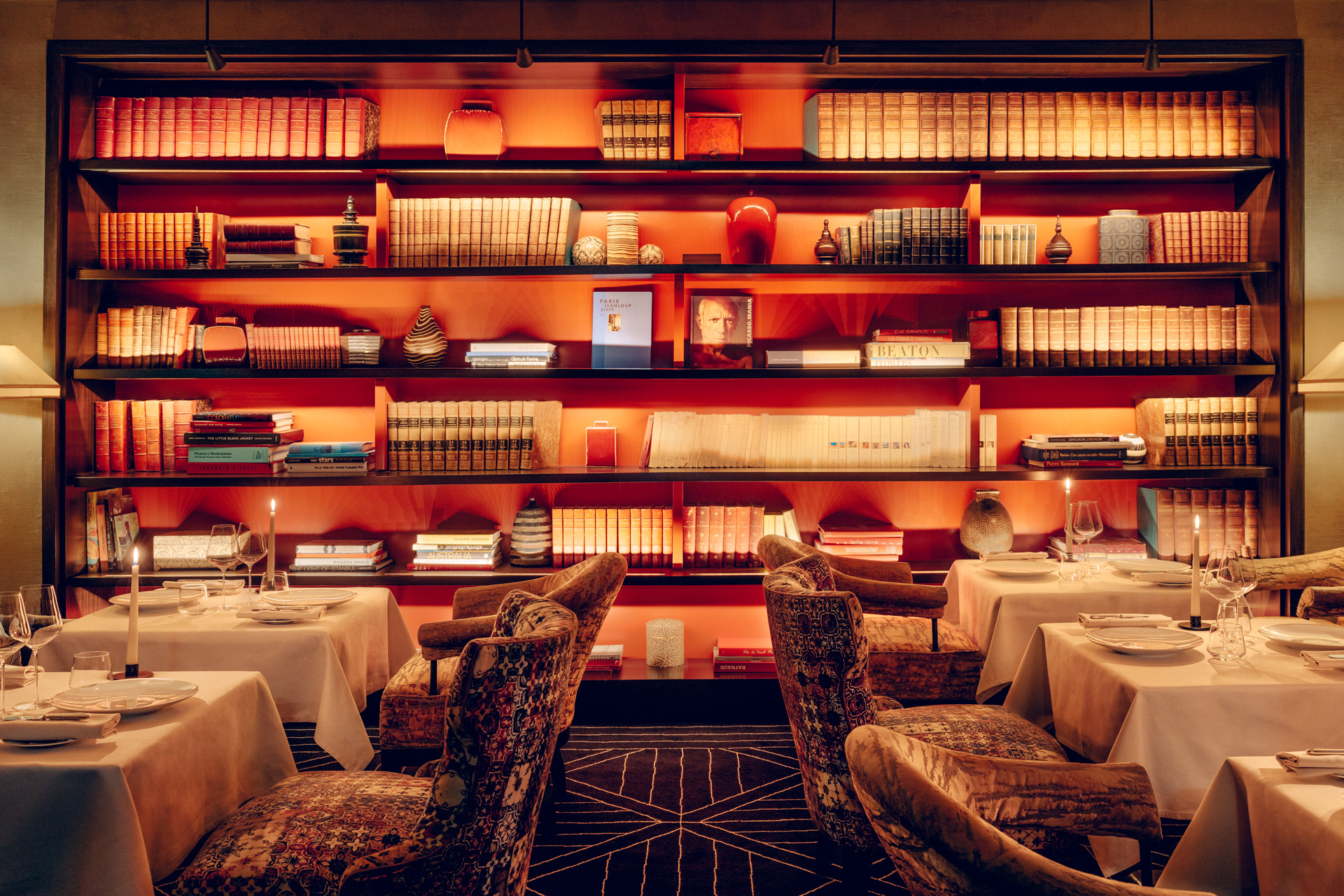 We enjoyed a three-course lunch in the hotel's intimate Michelin-star restaurant Anne, named after Anne of Austria, Queen of France and wife of Louis XIII, who once lived here. In the winter months, food is served in the romantic setting of the library lounge, and when it's warmer, the courtyard garden.
The menu, which offers French classics with a contemporary twist, is designed by chef Mathieu Pacaud and features mouthwatering dishes such as turbot with puffed potato and golden caviar, or lobster tortellini. The chef's signature chocolate soufflé is not to be missed either.
If it's a special occasion, you can also opt for the 'Menu Carte Blanche', billed as 'four courses improvised every day.'
THE FINAL WORD
This gorgeous Parisian boutique hotel offers the best of both worlds in every sense. It has a country feel but an inner-city location; it is historic yet has contemporary touches; it i close to the sights but away from the hustle and bustle. There are few better places to stay while visiting the French capital.
BOOK

An overnight stay starts at £350 per night, including breakfast. en.pavillon-de-la-reine.com