With the FIFA World Cup Qatar 2022 Final and Qatar National Day wrapped up in one historic day of celebrations, Qatar Tourism takes a nostalgic look at the first and latest additions to some of the country's most famous touristic landmarks, in recognition of all Qatar has achieved, on and off the pitches. 
From its humble, culturally rich origins as a pearling nation, today, Qatar is firmly set on the world tourism map and is set to become the region's fastest growing tourism destination by 2030.
Haya Al Noaimi, Head of the Promotions Sector, Qatar Tourism said: "Over the last few decades, Qatar has been on an incredible journey. From the small number of original 5-star hotels in the 1970's and 1980's, today there are endless options that span the length and breadth of the country. World-class assets, a safe environment, and a host of family friendly activities make Qatar a perfect choice for tourists of all preferences, and perfectly poised to meet its goal of welcoming six million visitors a year by 2030."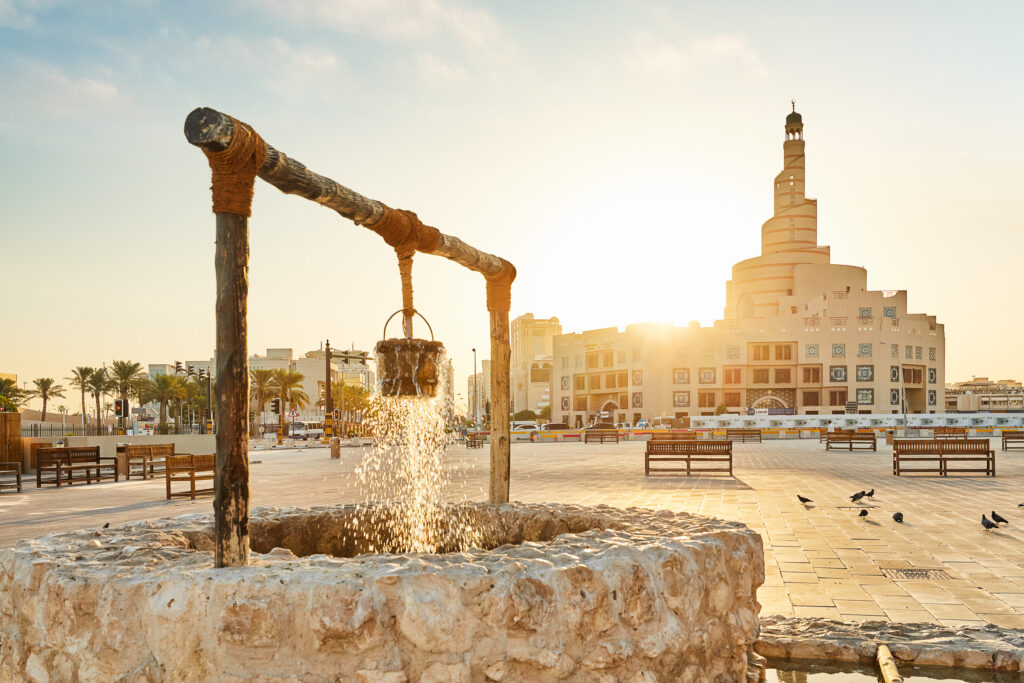 First Hotel 
Then: Gulf Hotel (1973)                                               
Nearly fifty years ago, Qatar's first 5-star hotel opened to the public. The Gulf Hotel's distinctive, brutalist architecture was one of Doha's most easily identifiable buildings, and set the standard for the country's hotel industry, which would expand at impressive pace over the coming decades.
Now: Rixos Gulf Hotel Doha (2022) 
Opened in 2022, Rixos Gulf Hotel Doha is Qatar's first all-inclusive luxury resort and is located within the original Gulf Hotel building. A reimagining of its older 'brother,' this impressive new beach resort offers state-of-the-art facilities and gorgeous views of the Doha skyline.
First Museum  
Then: Qatar National Museum (1975)
Qatar's museums have received international acclaim for their fresh take on Middle Eastern museology, and the bar was well and truly set when Qatar National Museum opened in 1975. Now known as the National Museum of Qatar, it is an ode to the country's heritage and culture. Today, the building has been refreshed to resemble a desert rose and is a truly stunning addition to Doha's skyline.
Now: 3-2-1 Olympic and Sports Museum (2022)
Since 1975, Qatar's suite of museums has swiftly increased. One of the latest additions is the fascinating 3-2-1 Olympic and Sports Museum, a fun, highly interactive international hub for sports history and knowledge, that launched earlier this year. Three new museums, Art Mill, Lusail Museum and Qatar Auto Museum have also been announced for completion by 2030.
First Park 
Then: Al Muntazah Park (1980) 
The place of fond childhood memories for many, Al Muntazah Park is thought to be the oldest public park in Qatar. Nowit has been renovated to Rawdat Al Khail park (2022).
Now: Rapid Beautification (Since 2019) 
Since 2019, Ashghal's expansive Beautification Project has seen in excess of 11 million square metres of lush green spaces created across the country, in addition to more than 900 thousand trees. An impressive 11 public parks have been opened during this time, including the ideally located 5/6 Park, vibrant Box Park, and Al-Gharafa Family Park, which contains Qatar's first air-conditioned walking track.
First Public Beach 
Then: Naturally Beautiful Beaches 
Nestled amongst the mangroves of Purple Island, Al Khor Beach is home to thousands of plants that turn the water a stunning shade of purple when in full bloom, whilst the rare limestone formations of Zekreet Beach make for one of the country's most scenic camping spots.
Now: West Bay Beaches (2022) 
November 2022 saw the opening of Qatar Tourism's hotly anticipated West Bay Beaches, where three separate beaches, B12, West Bay Beach and Doha Sands run the length of Doha's shoreline. Although all beaches are family friendly, centrally located, and affordable, they each offer a distinctly different look and feel.
First Skyscraper 
Then: Pinnacle Residences (1995) 
It's difficult to imagine Doha without its visually arresting skyscrapers. Standing at 387 feet, the Pinnacle Residence apartment block, which opened in the mid 1990's, was relatively small by contemporary Middle Eastern standards but marked the beginning of the capital's swift ascension into the skies.
Now: Fairmont Doha and Raffles Doha; The Ned (2022) 
The Fairmont and Raffles Doha are two luxury hotels face each other in beautifully imposing structures that stand at an impressive 692 feet tall. Also debuting in the region is The Ned, which opened last month along the calming waters of the Doha Corniche waterfront.
First Buildings in The Pearl-Qatar 
Then: Cugini (2008) 
Today, The Pearl-Qatar, a man-made island with ten areas inspired by Mediterranean towns, is synonymous with luxury shopping, fabulous cuisine, and high-end living. In 2008, the island saw its first shopping outlet, Saudi Arabian-owned Cugini, open.
Now: Corinthia Yacht Club (2022)
Qatar's rich seafaring past has found a proud modern home in the Corinthia Yacht Club, which has recently opened in The Pearl-Qatar. The newly minted, invitation-only private members club is set on the banks of Porto Arabia's glistening seafront and will reinforce the island's position as a haven for yachting enthusiasts.
First Major Sporting Tournament 
Then: Qatar ExxonMobil Open (Since 1993) 
The country's international sports hosting journey began with the Qatar ExxonMobil Open tennis tournament in 1993, which has been held annually in Doha ever since.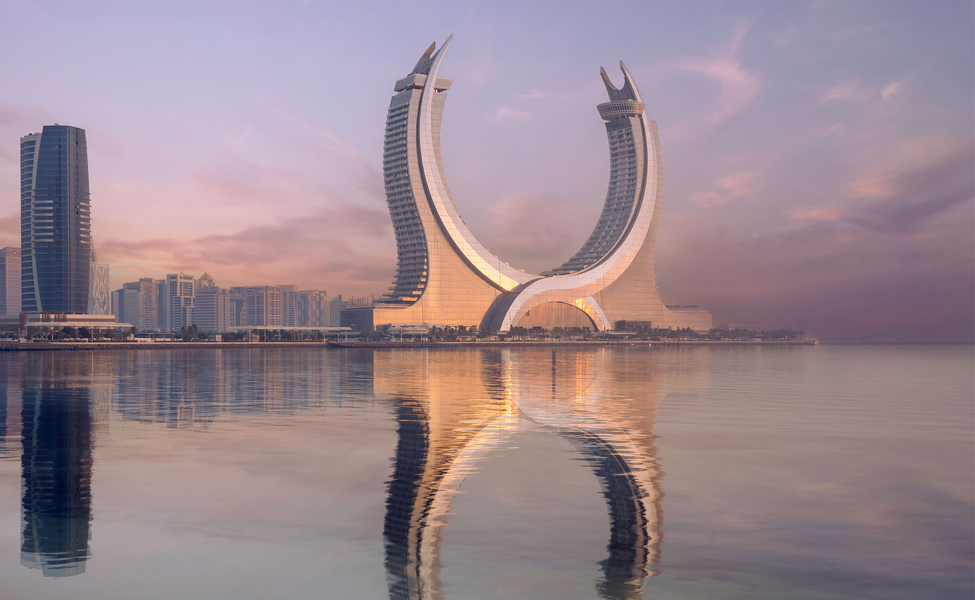 Now: FIFA World Cup Qatar 2022™ (2022) 
Twelve years of boundless imagination, resilience and sheer teamwork since winning the bid has led to the small but mighty Qatar having the privilege of hosting the largest sporting event on the planet. Eight glistening, architecturally magnificent stadiums, each with their own story to tell, have been built and prepared for the tournament, some of which will transform into community spaces after it has ended, including hospitals, schools, and shops.