The White Lotus: Golden Globe award-winning and utterly unforgettable, both for its incredible writing, casting (Jennifer Coolidge at her most iconic) and scenery. While season one takes place in Hawaii, the second season transports us to Sicily, Italy and to another 'White Lotus' hotel with an (almost) entirely new cast of characters. There are a whole host of gorgeous filming locations to know about, but one villa in particular caught our eyes: Villa Tasca, which you can now book on Airbnb. Here's everything you need to know.
Read the C&TH Responsible Tourism Guide
You Can Now Stay In Daphne's Noto Villa From
The White Lotus
Season 2
The Noto Villa: The Backstory
In the third episode of The White Lotus season two, Daphne (Meghann Fahy) longs to visit Noto, a nearby village to the hotel she is staying in with her husband Cameron (Theo James), and his university friend Ethan (Will Sharpe) and his wife (Aubrey Plaza). With the men keen to try jetskiing instead, Daphne manages to convince Harper to accompany her on a trip to the very pretty and ancient town. 
While there, Daphne takes Harper to an Italian Palazzo, revealing that she has actually rented the property for the night and has no intention of returning to the hotel and their husbands that evening. Daphne and Harper cover a whole host of conversational topics (and chew on some special gummies) in the gorgeous, 16th century surrounds of Villa Tasca, the real villa situated in Palermo that plays the role of Daphne's dreamy Noto villa.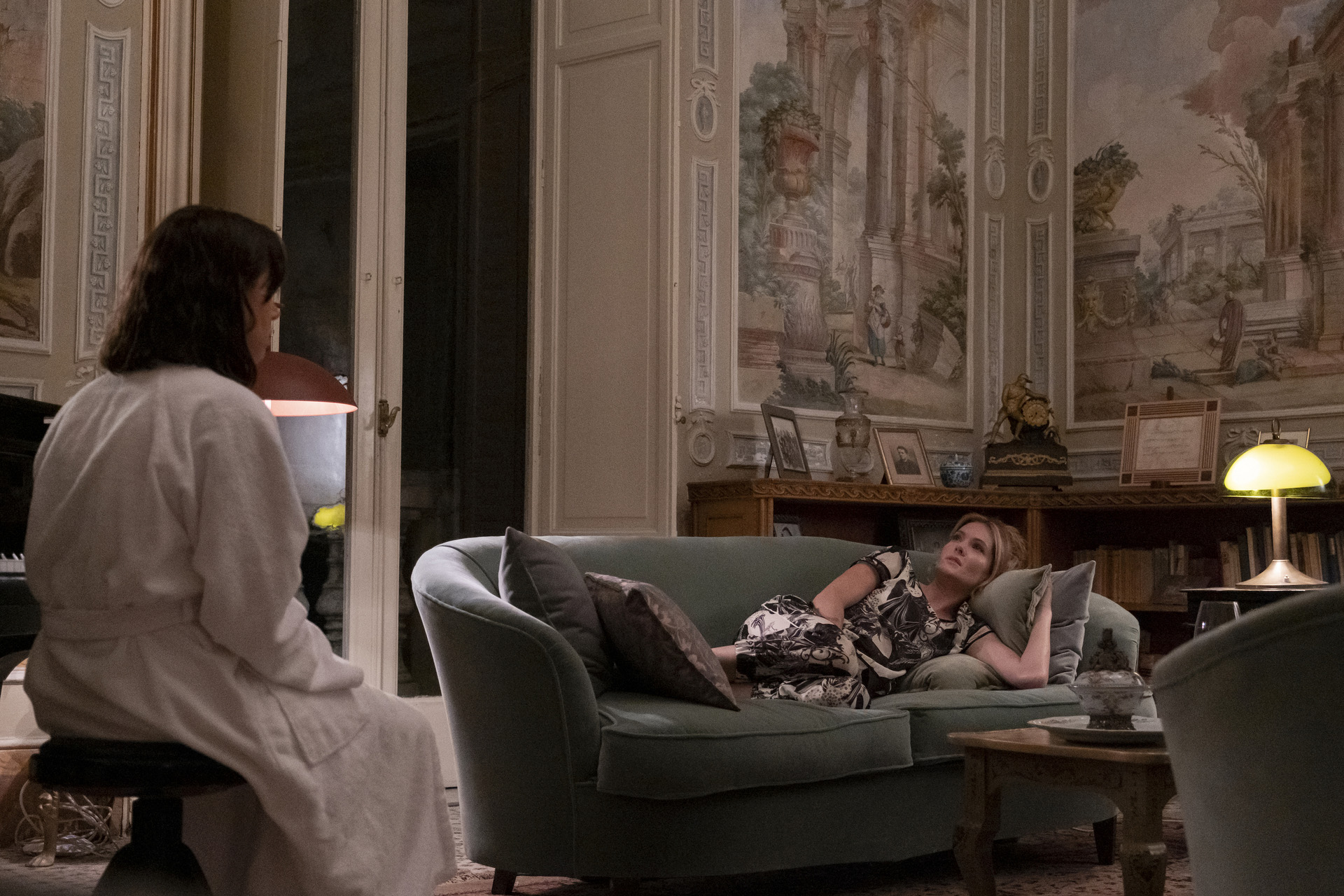 Villa Tasca
Twenty acres, lush gardens with a swimming pool, and four ensuite bedrooms: Villa Tasca is the ultimate in ornate Italian accommodation, boasting a double staircase, toweringly tall ceilings and windows, beautiful Italian art and paintings filling the walls, stunning rugs and carved wooden wardrobes, along with statement marble bathrooms. 
As Luxury Retreats notes on its Airbnb listing: 'All the glories of Italy's past – stately neoclassical architecture, trompe-l'oeil frescoes, Murano chandeliers, gilt-framed paintings – make for a sumptuous present at this Renaissance villa between Palermo and Monreale. While parts of the estate date from the 1500s, the exquisite 20-acre gardens transport visitors to the late-1800s Romantic era – all 7 minutes from the must-see Cappella Palatina.'
There's also a terrace, billiards room, music room, bar, TV and Wi-Fi, along with a full team of staff (of course). Take a peek inside…
BOOK IT: From £4,874 per night exclusive use, with a three-night minimum stay. airbnb.co.uk
Images courtesy of Airbnb.