It's finally time for the third season of one of Netflix's most popular original series: Emily in Paris. Created by Darren Star (the man behind the likes of 90210 and Sex and the City) and with Lily Collins in the starring titular role, the series follows marketing executive Emily Cooper, who moves to Paris to provide an American point of view for the very-French office, Savoir. Dubbed 'the Emily in Paris effect', the show has garnered so much attention as to affect style and interior trends, and has been noted as somewhat of a walking advertisement for Paris tourism. If you (like us) are desperate to go to Paris, we've rounded up where the show was filmed so you can live out your Emily dreams.
Read the C&TH Responsible Tourism Guide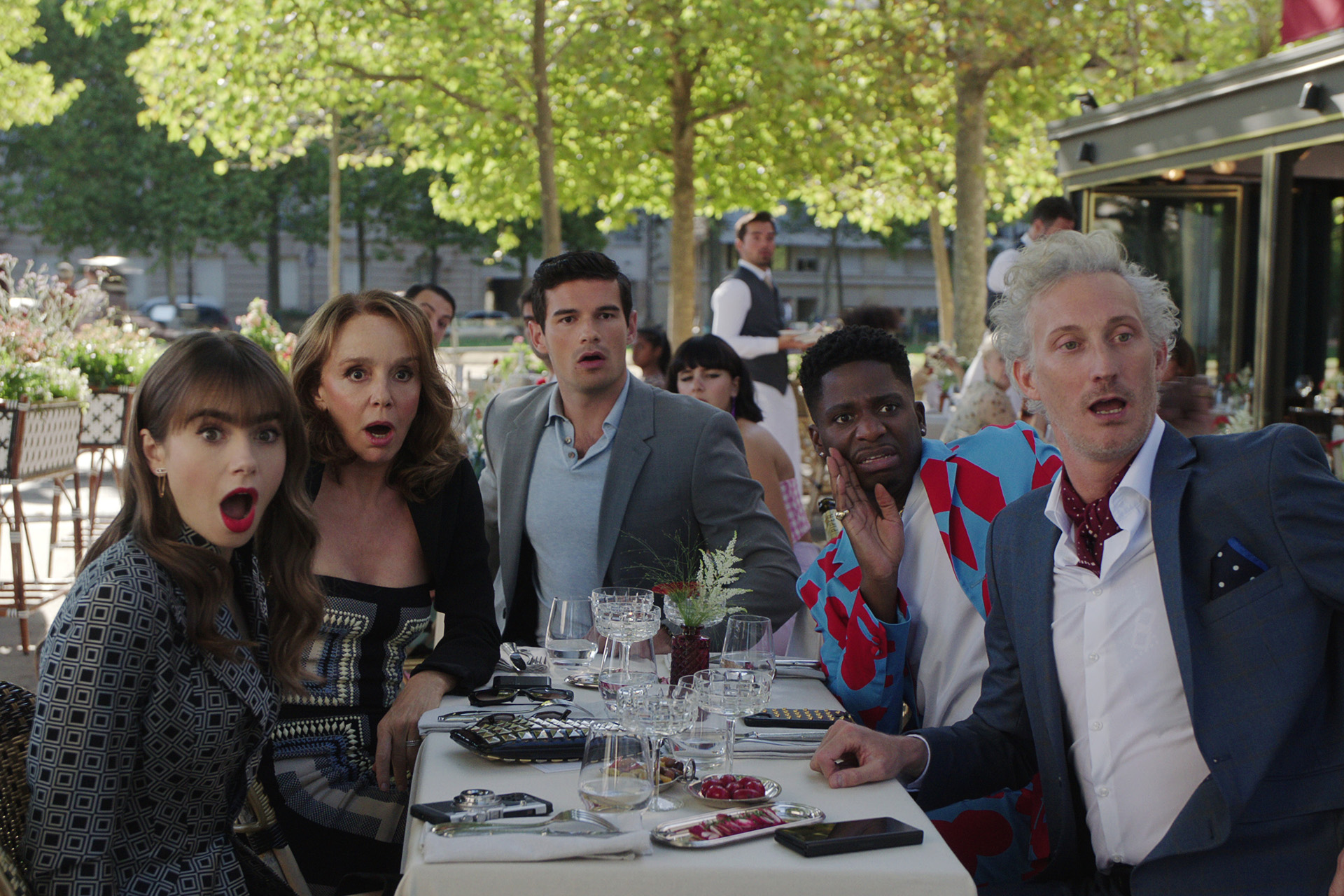 Where Was
Emily in Paris
Filmed?
Emily in Paris was filmed in Paris, funnily enough. There is an abundance of filming locations that tourists can visit, from museums to boulangeries to the very place Emily lives. There are also some episodes filmed outside of Paris but still in France, including when Emily famously goes to stay with the family of her new friend, Camille, and when they go on a girls trip to the Riviera with Mindy. 
Where does Emily live in Paris?
Emily lives in Place de l'Estrapade in the fifth arrondissement, which is a real place and easily visited if you're looking to live it up as Emily. There's charm in abundance here, with buildings lining a square with a fountain at the centre. It's first seen in the first episode of season one, when Emily uploads her first 'Emily in Paris' Instagram post, a selfie taken in her new apartment (more specifically, the building is on rue des Fossés Saint-Jacques), with a view of the pretty street below visible through the window.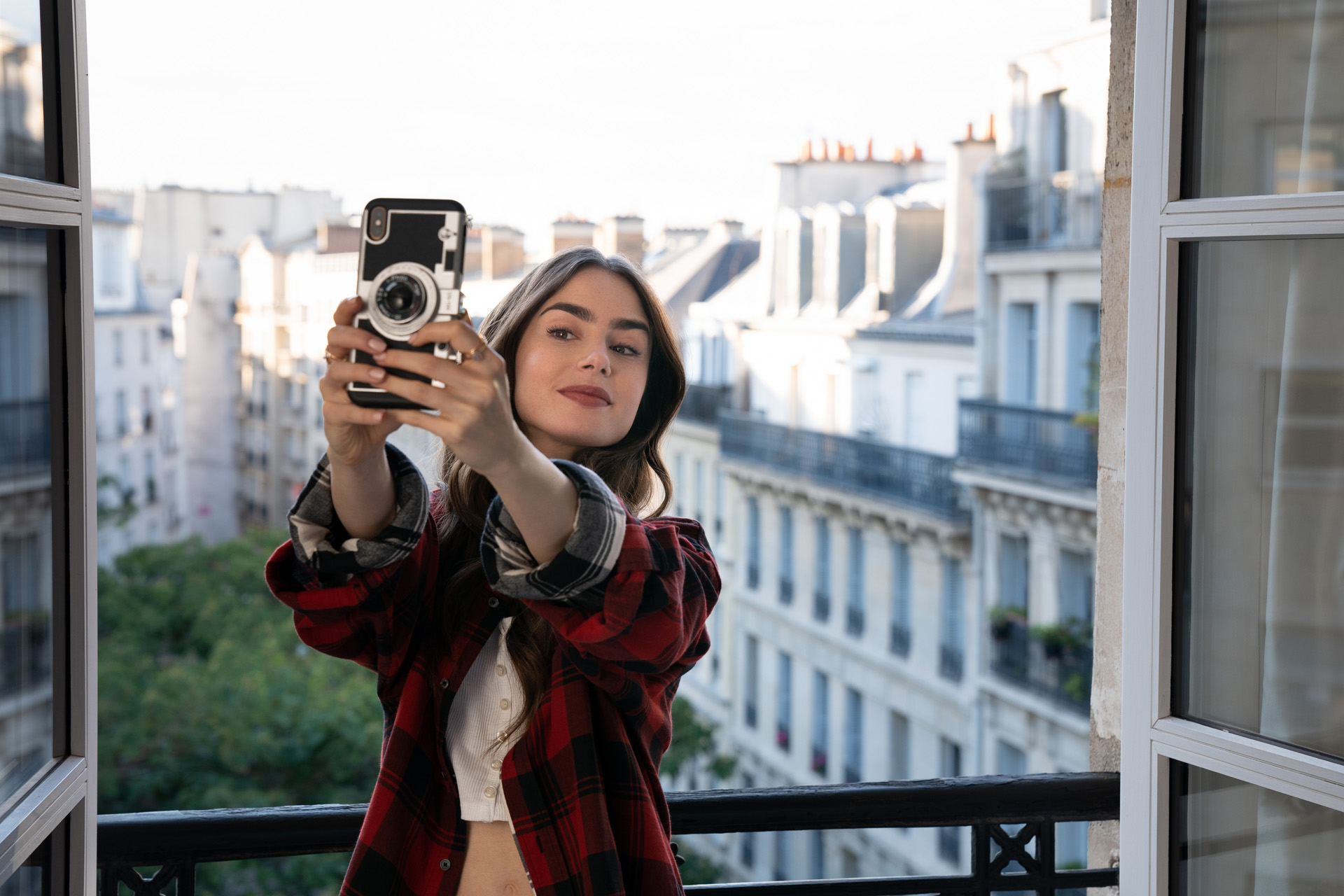 This is, of course, the building that forbidden love interest Gabriel also lives in, with Gabriel's restaurant right across the square. Gabriel's restaurant is a real place, the Terra Nera Italian restaurant which is well accustomed to hosting Emily in Paris fans. Likewise, Emily's frequent cafe haunt, Café de la Nouvelle Mairie, is right here along with her favourite bakery, La Boulangerie Moderne; brimming with delicious baked goods and fresh bread, it was a popular tourist spot even before Netflix got their hands on it. Nearby is Jardin du Luxembourg, another Emily haunt, and a classic Parisian sight.
Where is Savoir in
Emily in Paris
?
The Savoir office is situated in Place de Valois in the first arrondissement, frequently featured when Emily comes bustling into work in her signature bright, garish, and un-Parisian outfits. Situated close to the Louvre, Place de Valois is a 30 minute walk from Place de l'Estrapade, making it the perfect stop off for fans looking to tick off all of the filming locations. Reward yourself with a drink at the Bistro Valois, one of Savoir's favoured post-work bars.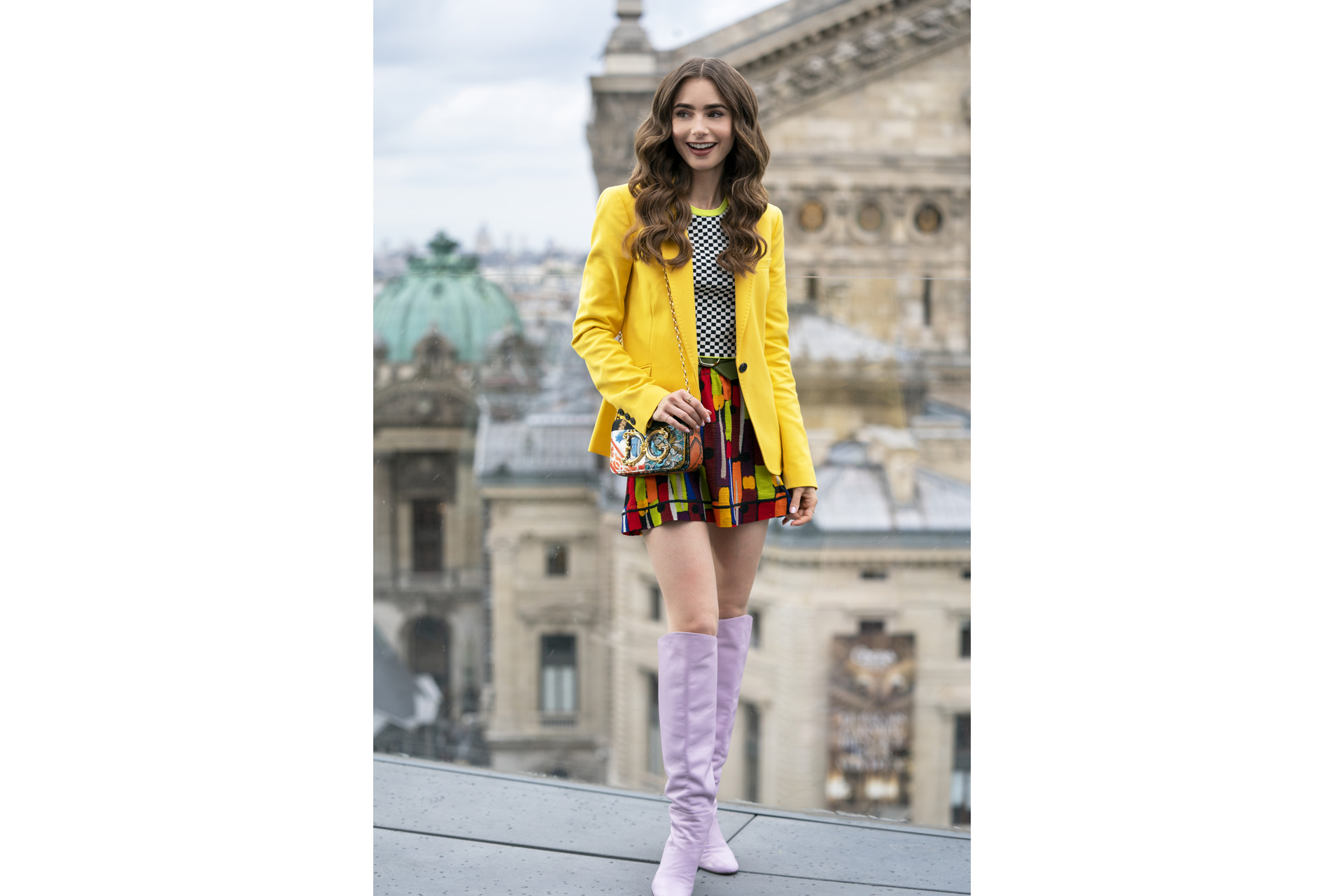 Where is Camille's Wine Estate?
Camille's family country estate was filmed near Tours on the Le Château de Sonnay estate, though it plays the role of an estate in Champagne. Situated approximately 175 miles from Paris, Sonnay is a well-known wine estate and 13th century château, with its own tours.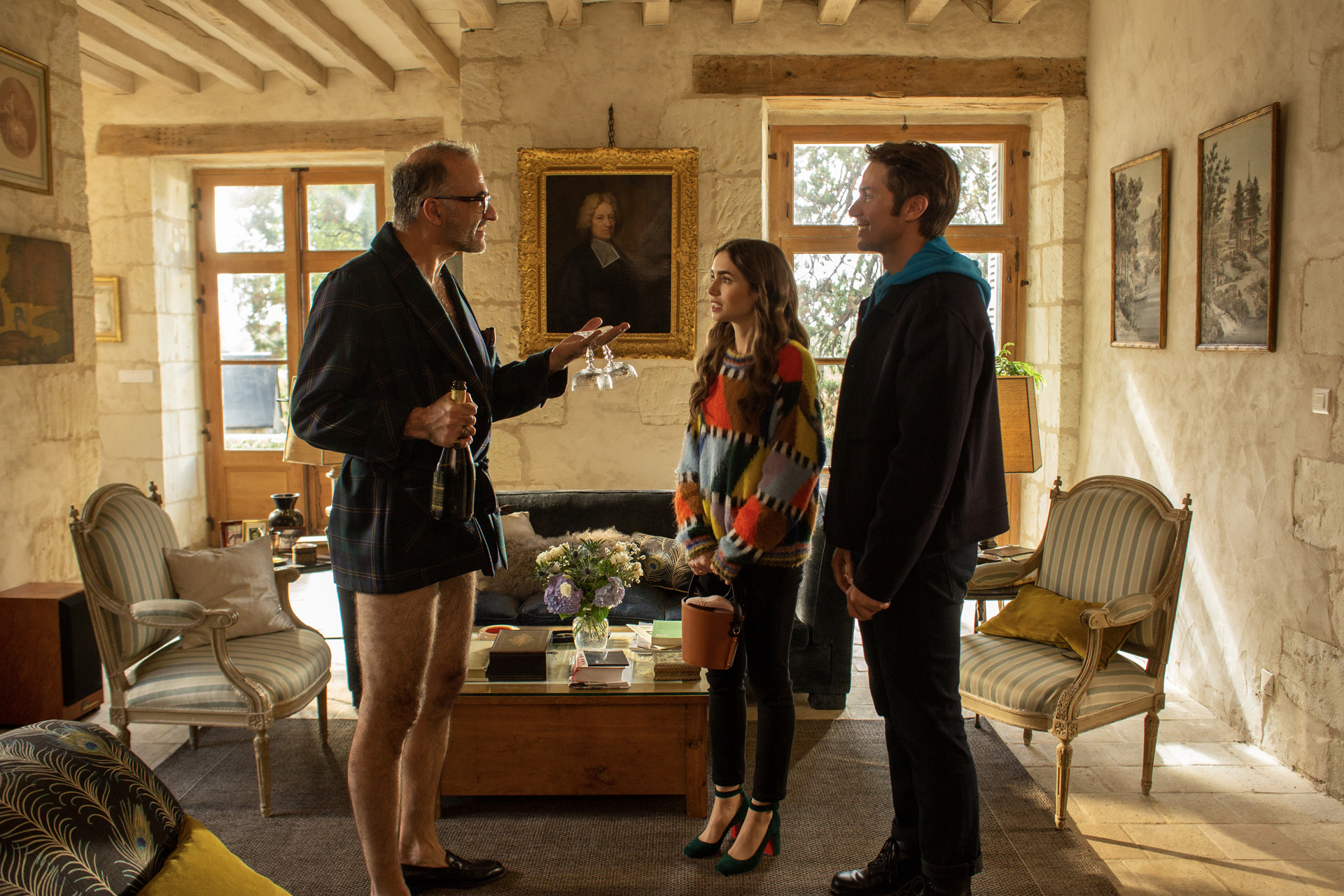 Where does Emily go on holiday in Season 2 of Emily in Paris?
Emily travels to the Riviera at the beginning of season 2, accompanied by gal pals Mindy and Camille. They stay in Four Seasons' magnificent Grand-Hôtel du Cap-Ferrat which, White Lotus style, was used with exclusive use for filming due to Covid restrictions. While on the Riviera, Emily and co also head to Paloma Beach (the real restaurant that plays the part of Laurent's restaurant), the Chapelle Saint-Pierre, a cute chapel on the harbour in Villefranche, St Tropez where they stroll among the yachts, and visit a party at 'Ragazzi House' (the Château Diter in real life), an Italianate palace in Grasse. Read our review of the Grand-Hôtel du Cap-Ferrat here.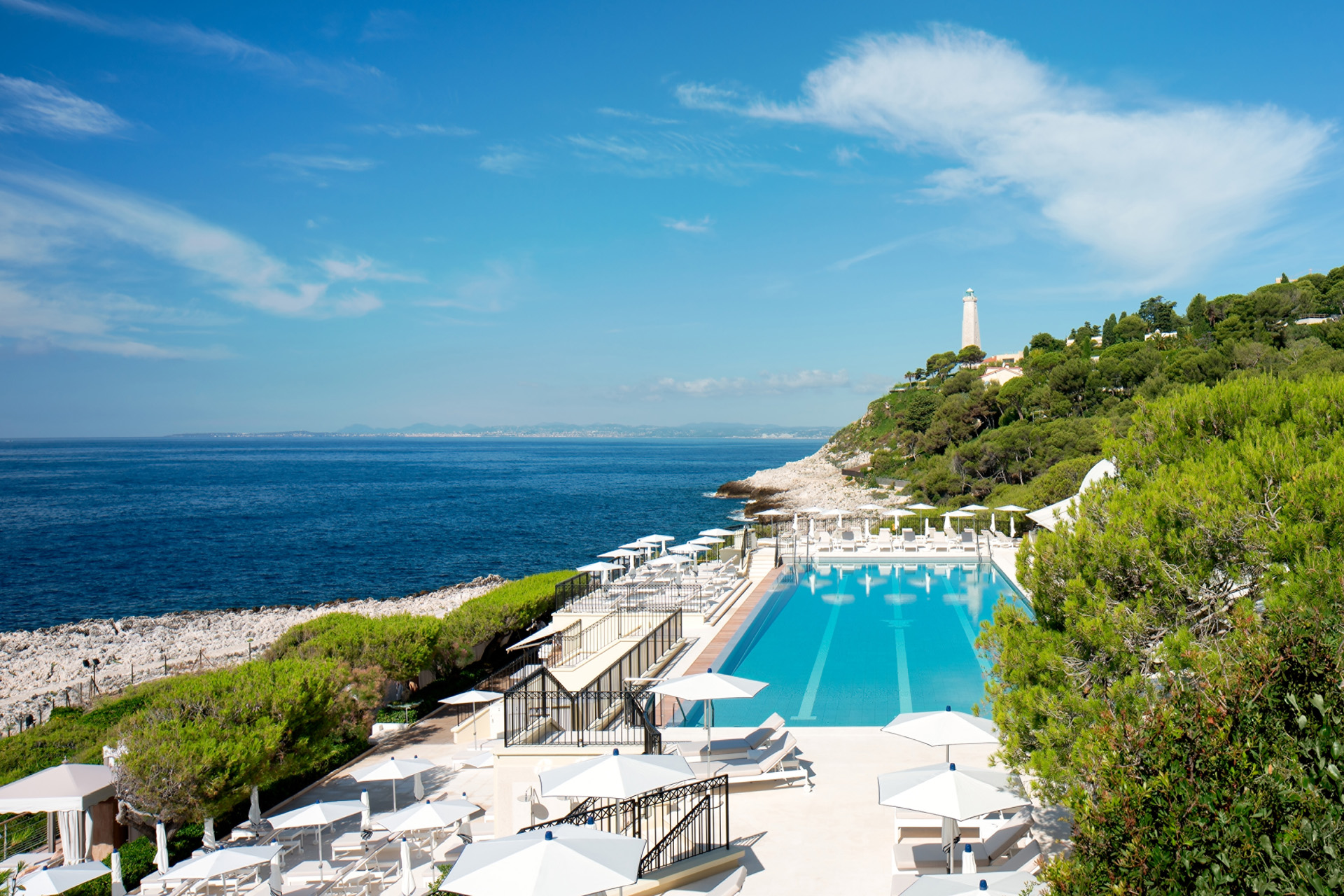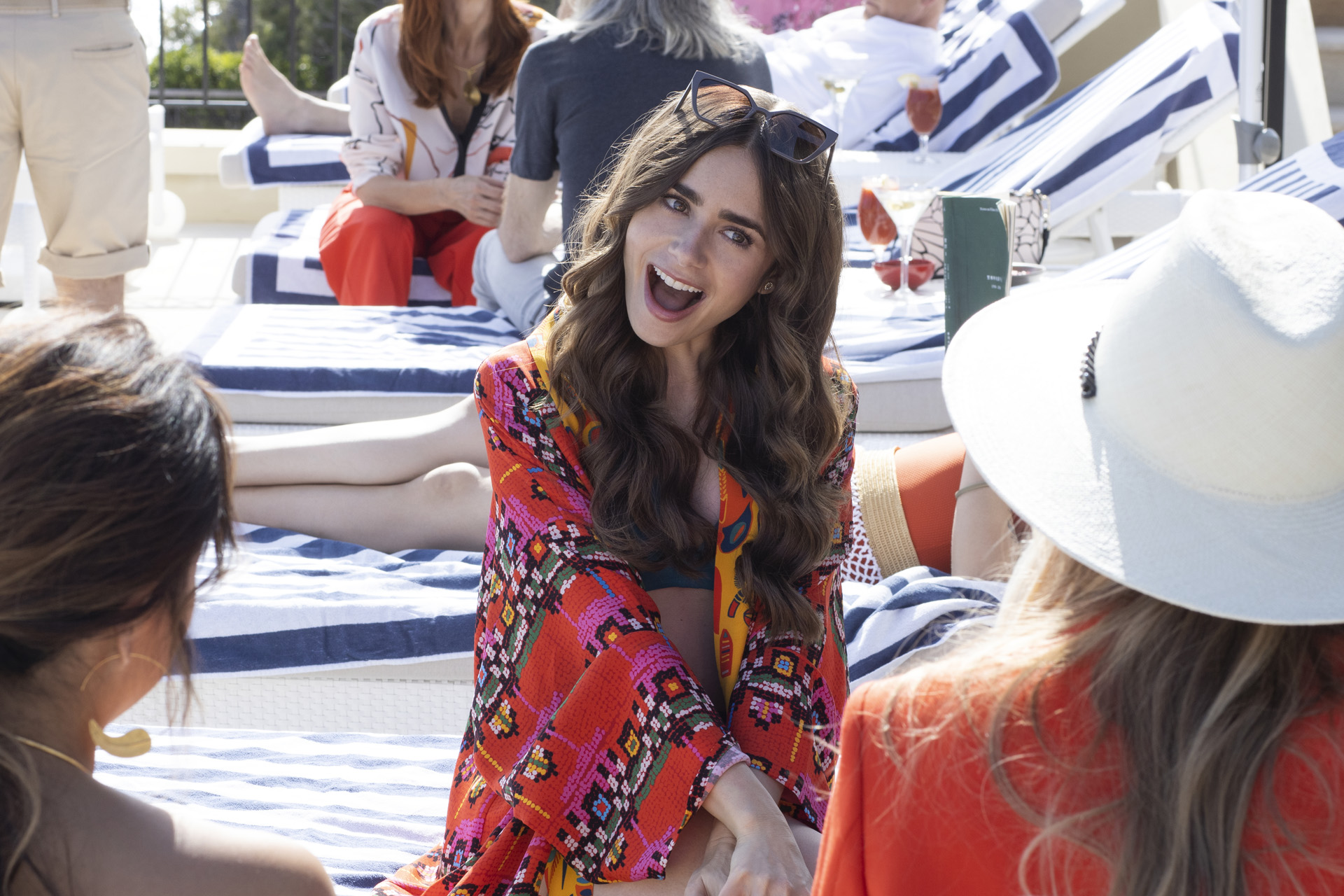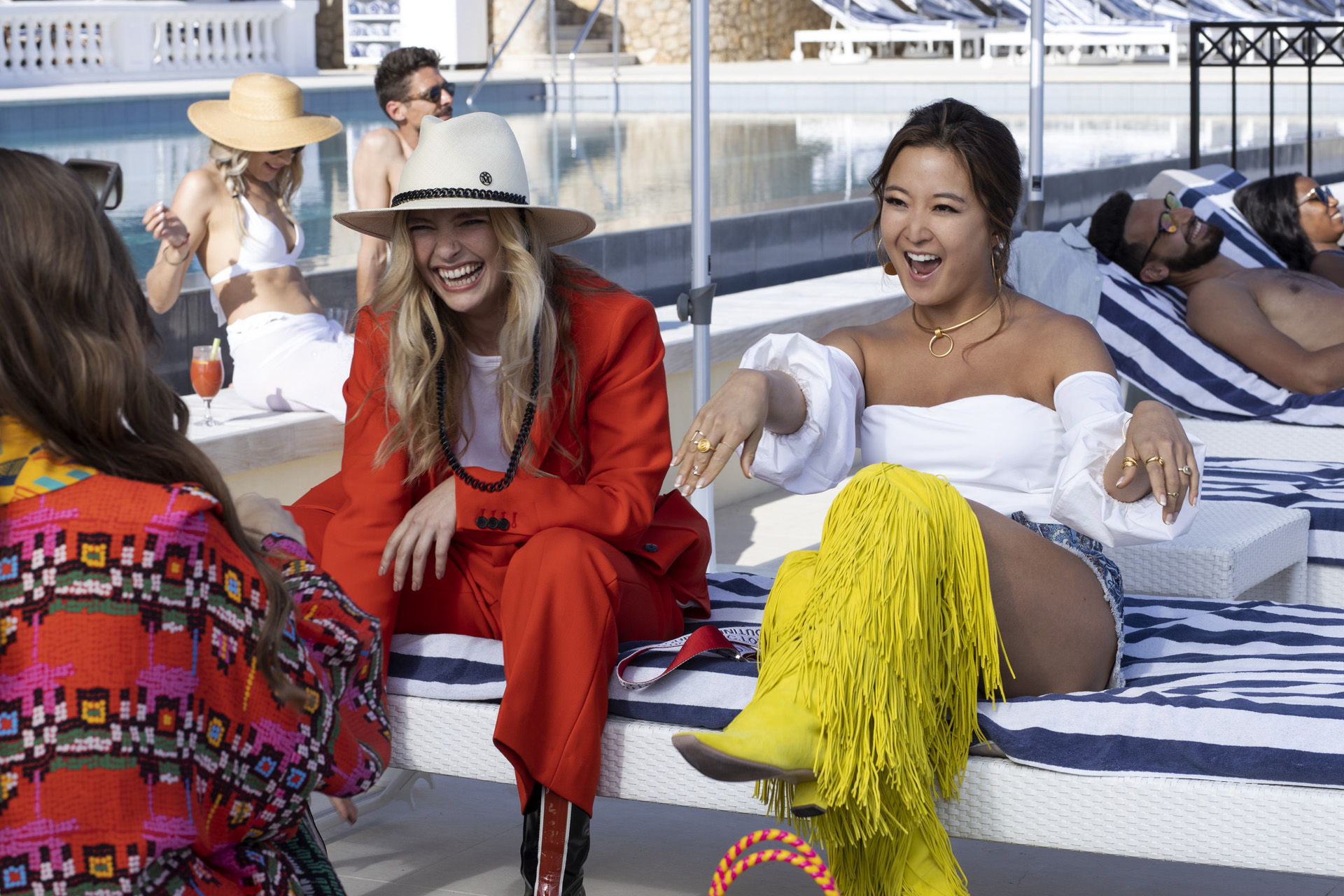 More
Emily in Paris
Filming Locations Worth Visiting
Palais Royal: A tranquil oasis in the heart of the city, these regal gardens are where Emily first meets her new friend, Mindy, when Mindy is nannying. 
Montmartre and the Sacré-Cœur: Brimming with pretty architecture and restaurants spilling into the streets, Emily and Mindy spend time in the Montmartre area, sampling the coolest places Paris has to offer. The Sacré-Cœur basilica, also featured in the show, is the city's best spot if you love a panoramic view.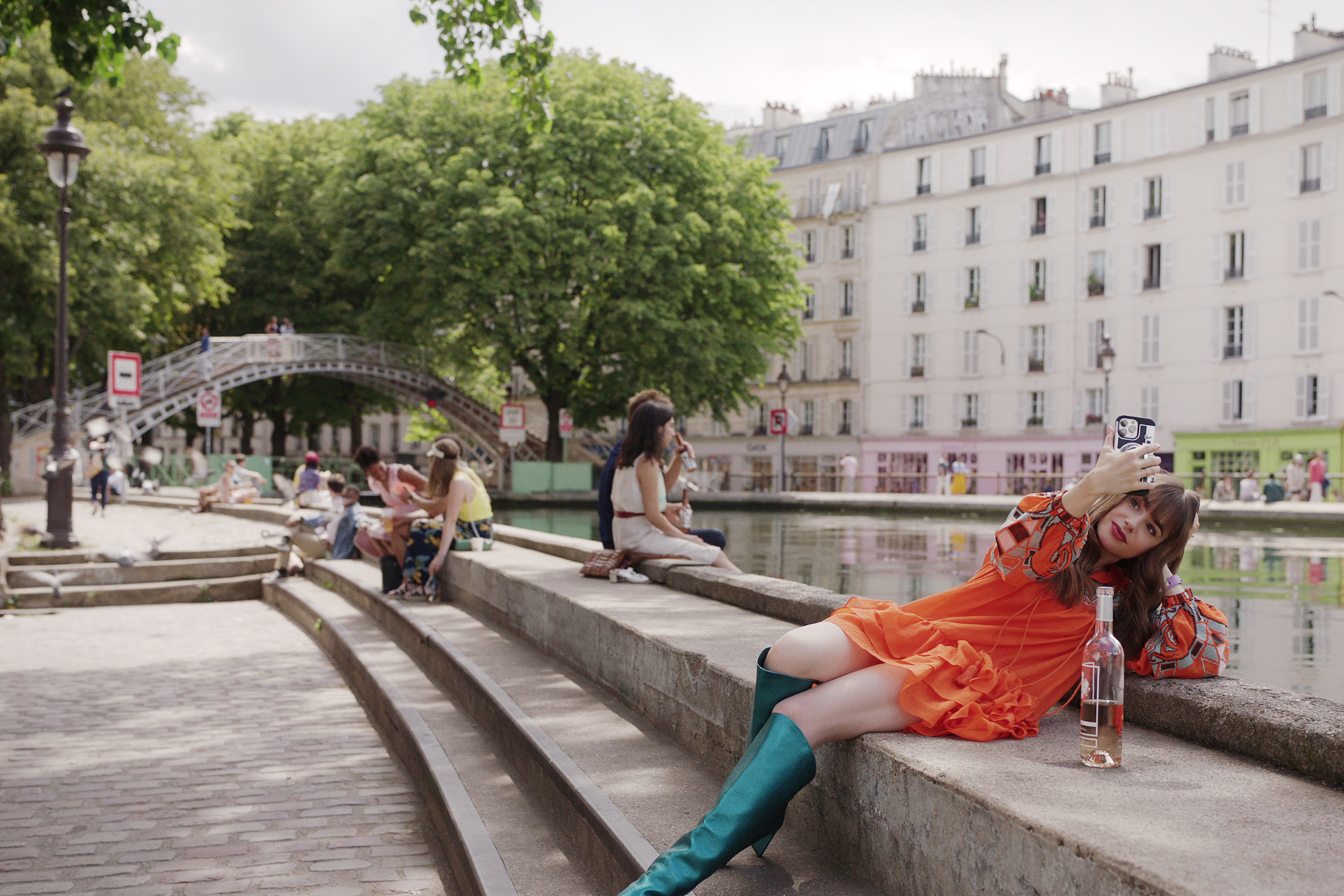 Les Pavillons de Bercy: Remember when Emily and friends go partying on fairground rides? Museum by day and hireable event space by night, Les Pavillons de Bercy – a museum of restored, historic fairground rides – features in Emily in Paris. 
Palais Garnier: A magnificent monument dedicated to Napoleon III, Emily attends the opera here.
Le Grand Véfour: Opened in 1784 and situated on rue du Beaujolais, this is one of Paris' most famous and legendary restaurants, with two Michelin stars and a plethora of sparkly grand mirrors. Emily tries to host a dinner here in episode 4, but a miscommunication lets her down. Instead, the dinner is hosted at saviour Gabriel's restaurant.
Café de Flore: One of Paris' oldest coffeehouses, famed for attracting high profile writers and philosophers, features in the first season of Emily in Paris, when Emily meets short-lived love interest, Thomas.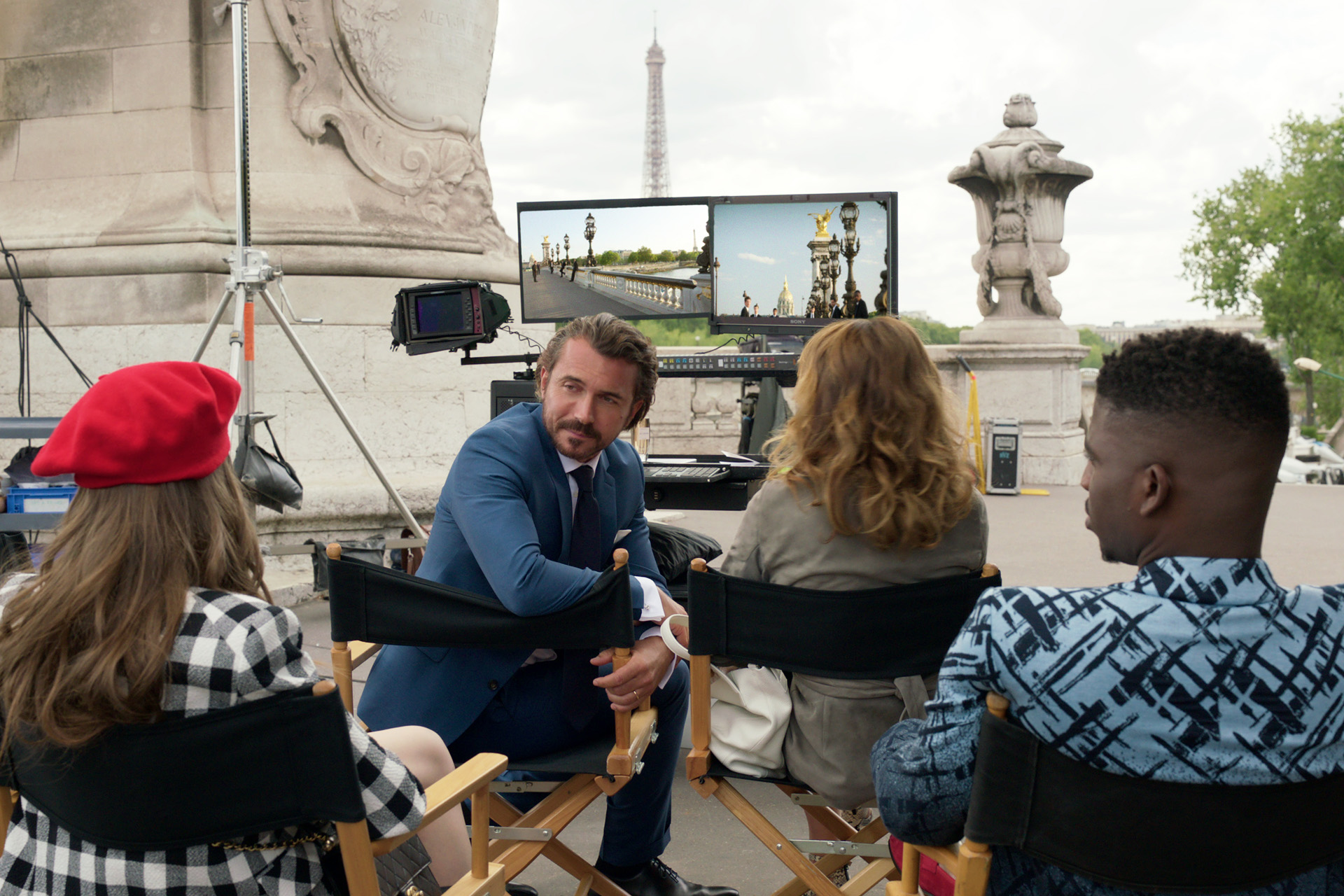 Pont Alexandre III: Rom-com buffs will recognise this filming location from Woody Allen's Midnight in Paris as well as Emily in Paris, which uses this ornate, Beaux-Arts bridge as the filming location for the naked perfume ad for De L'Heure. 
Atelier des Lumières: Ever the trend-setter, Emily heads to an immersive Vincent van Gogh exhibition at the modern art centre, Atelier des Lumières. It is thought that this scene boosted the popularity of the world-spanning 'Van Gogh Alive' and 'Immersive Van Gogh' exhibitions.
Molitor Paris: The colourful outdoor art deco pool that Emily and Mindy visit in season three is the iconic Molitor Hotel.
How To Visit The
Emily in Paris
Filming Locations
While it's relatively straightforward to build a map of Emily in Paris filming locations you'd like to visit, some travel companies have cut out the middleman and done the work for you.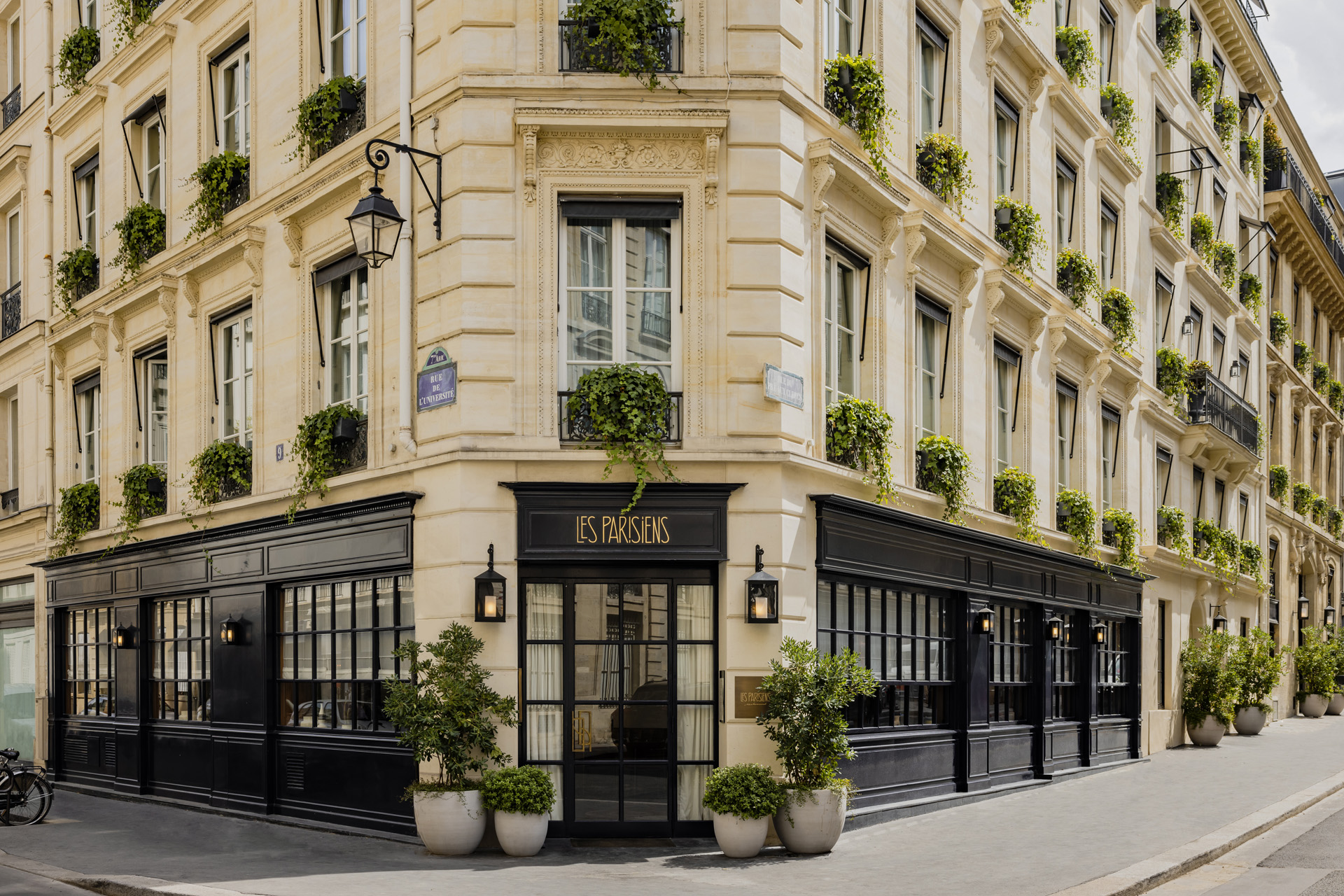 For example, stay at the new boutique hotel Pavillon Faubourg Saint-Germain to make the most of their concierge-created Emily in Paris walking map, beginning at the hotel in Saint-Germain-des-Prés and moving quickly to Café de Flore (where Emily meets Thomas) which is just moments away.
BOOK IT: Rooms from €350 per night (approx. £302), including breakfast. pavillon-faubourg-saint-germain.com
Featured image: (L to R) Ashley Park as Mindy, Lily Collins as Emily in episode 302 of Emily in Paris. Stéphanie Branchu/Netflix © 2022