In 2016, we had La La Land; in 2018, we had yet another rendition of A Star is Born; and in 2020, we had Ryan Murphy's Netflix miniseries, Hollywood. It seems our obsession with Hollywood's glitz and glam isn't going anywhere soon. Enter: Babylon, another Hollywood flick, featuring an ensemble cast led by Brad Pitt and Margot Robbie. The film, released in UK theatres on Friday (20 January) chronicles the rise and fall of famed actors during Hollywood's 1920s transition from silent to sound films. If you loved the movie and you're keen to relive the magic, you might be wondering where Babylon was filmed and if you can visit. C&TH has the answers…
Read the C&TH Responsible Tourism Guide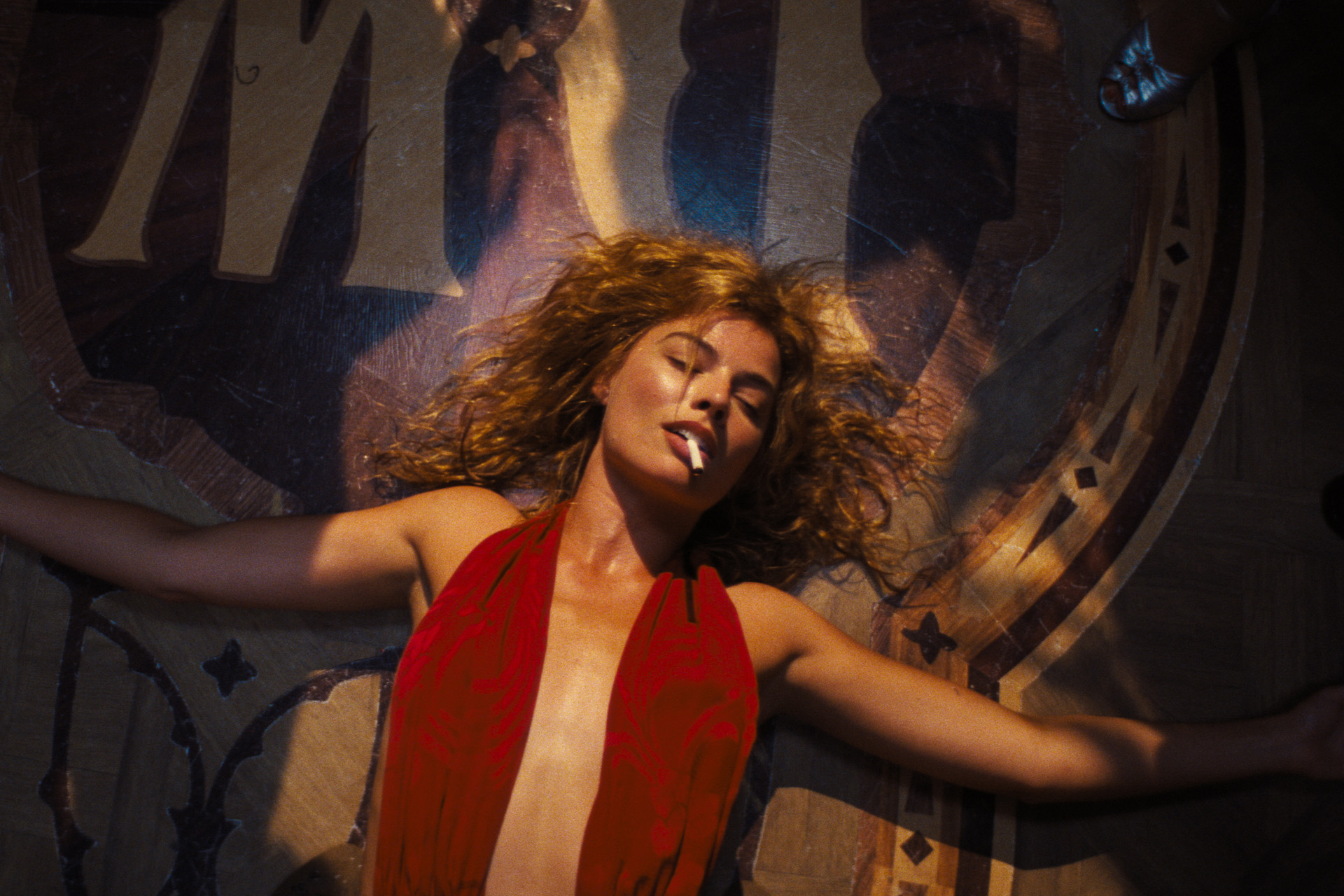 Where Was
Babylon
Filmed?
Babylon was filmed in Los Angeles and Santa Clarita, California between July and October 2021. 'We had this immense privilege of shooting in Los Angeles, but you know, it's really hard to shoot Los Angeles for the 1920s,' production designer Florencia Martin told Conde Nast Traveller. 'It was a big challenge.'
California is no stranger to the mega mansions Babylon pictures on screen, as well as luxurious hotels frequented by the Hollywood elite, but that maintain an air of that old world glamour. Much like Don't Worry Darling, however, you would be forgiven for thinking that some of the scenery looks nothing like the Los Angeles we know today. Babylon, set in the 1920s, utilises California's still-bizarre and extreme landscapes to recreate silent film sets of the past – the vibrant but ultimately thirsty and bereft swathes of land beyond the city limits.
'We were west of Agua Dulce, in the Piru, Fillmore, and Santa Paula areas,' Martin explains. 'These places have farms that are still active right on the other side of the San Fernando Valley. It's this amazing pocket that still exists that has existing houses and bungalows from the 1910s. So that's where we shot Nellie's bungalow and you see her and her squalor. We looked for and found locations from the period that were still standing.'
Babylon
Filming Locations
The Theatre at the Ace Hotel
Formerly the United Artists Theatre, the Theatre at the Ace Hotel features as the ballroom in which the Babylon party takes place. It was originally built by United Artists – with the help of architect C. Howard Crane and Los Angeles architectural firm Walker & Eisen – a group of silent film actors (Mary Pickford, Douglas Fairbanks, Charlie Chaplin and DW Griffith, to be precise) who longed to form a production company outside of the exploitative Hollywood system. A fitting location, considering the film's plot.
Can you visit? Yes. Ace Hotel remains a hotel, and the Theatre is a thriving event space that can also be hired for private screenings, live shows, weddings, meetings, cocktail soirées, product launches, dance parties and galas. acehotel.com 
Blue Sky Ranch
Once a Hollywood ranch and more recently a farm, Blue Sky Ranch serves as the silent film studio in Babylon. According to Martin, director Damien Chazelle was inspired by archive photographs of Hollywood film studios (think Warner Brothers, Universal, Paramount) which were situated in scrubby, isolated, desert-like environments with sun-baked dusty ground, but were juxtaposed by the idyllic set designs built and used for filming. Sadly not one that can be visited.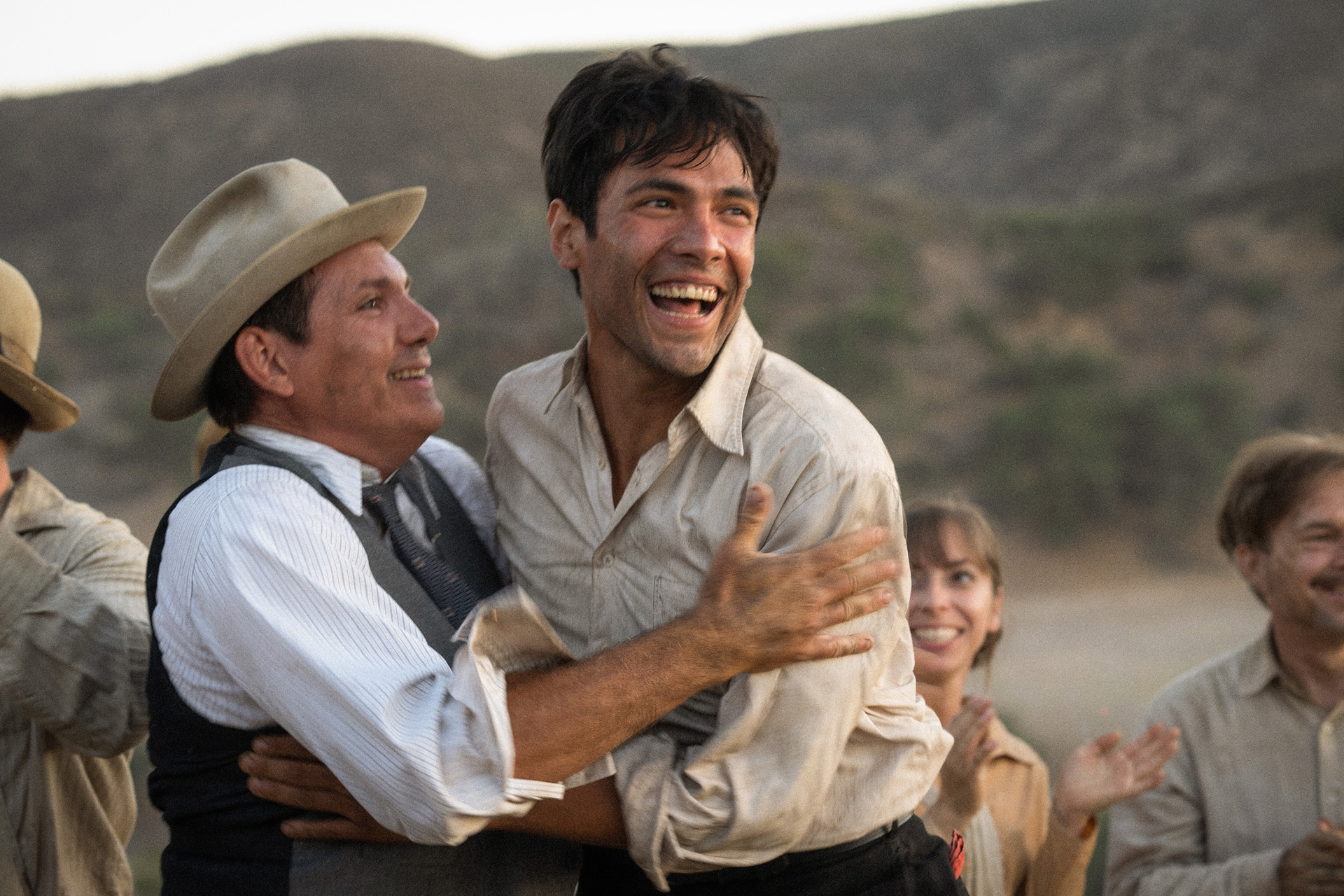 Castle Green, Pasadena
Two Babylon scenes were filmed at the Castle Green hotel: the bar was used for the scene where Jack (Brad Pitt) and Lady Fay Wong (Li Jun Li) meet; and the lobby bar was transformed into the office of tabloid reporter Elinor St. John (Jean Smart).
'[Castle Green] was built in the 1890s,' says Martin, 'and you walk in and are transported to a place that doesn't feel like Los Angeles.'
Martin also reveals that the scene taking Jack from the lobby bar up to his hotel room was 'all one shot'.
Can you visit? Yes – if you have a wedding or an event to plan, that is. Or you can use Castle Green for photo shoots or as a filming location in your own project. Occasionally, Castle Green hosts its own events, which you can keep up to date with on the website. castlegreen.com
Featured image: Margot Robbie plays Nellie LaRoy in Babylon from Paramount Pictures.