TD Guest Writer
Guest Writers are not employed, compensated or governed by TD, opinions and statements are from the specific writer directly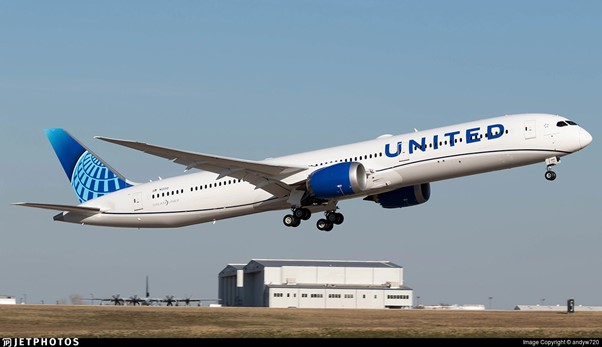 United Airlines and Boeing have announced that they have reached an agreement on purchasing 200 planes.
United Airlines plans to purchase 200 brand-new planes, 100 737 MAXs and 100 Boeing 787s. The company ordered 56 new 737 MAX planes and picked up 44 options, and this Dreamliner purchase is the most significant order of its kind.
"United emerged from the pandemic as the world's top global airline and the flag carrier of the United States," stated Scott Kirby, CEO of United Airlines. By advancing our strategy to link more people to more locations across the world and providing the best experience in the sky, "this order further reinforces our position and opens new opportunities for our customers, workers, and shareholders."
United Airlines has ordered 530 Boeing planes, including 430 737 MAX planes, for its future fleet.
With an ageing fleet, the airline has to hunt for new widebody aircraft to ensure a more fuel-efficient fleet in the near future; thus, the order is not unexpected.
As of now, United Airlines operates a fleet of 96 Boeing 777s, 53 767s, and 66 787s. Planespotters.net shows that the average age of the two most recent generations of aircraft is 25.1 and 19.3 years old, respectively.
The airline has one unfulfilled order for a 787 as of 31 October 2022, according to Boeing's Orders & Deliveries data.
United Airlines predicted that by 2024 it will have received its first of several 787s, as stated in a filing with the United States Securities and Exchange Commission (SEC). United Airlines has "widebody aircraft replacement needs," including the Boeing 767 fleet and certain Boeing 777 aircraft, according to the filing, and "about 120 widebody aircraft in the fleet would approach the age of 30 years by the end of the delivery term."
45 Airbus A350s are still on order for United Airlines. Under the same SEC filing, these planes will fly in sometime around 2024.
Regarding the Boeing 737 MAX, United Airlines anticipates receiving 95 planes in 2023, 131 aircraft in 2024, and 210 planes after 2024.
The President and CEO of Boeing Commercial Airplanes, Stan Deal, stated that United's investment in the 737 MAX and 787 would help the airline speed up its fleet modernisation and worldwide expansion plans. Boeing says it is "honoured" by United's decision to invest in its aircraft family for decades of global passenger and freight transportation.