Looking to drop some serious money in the capital? Chances are you're already half-way to Knightsbridge, home to London's most iconic department store, Harrods, a host of additional designer boutiques and some of the most exclusive hotels in the city. But is this famous neighbourhood worth the hype? And how should you make the most of 48 hours surrounded by such rich history (and riches in general)? Rebecca Cox does the valiant thing and signs up for a weekend of luxury to find out… 
Knightsbridge London Travel Guide 
STAY 
The Berkeley 
Top-tier London hotels are in abundance in this neat little borough, which stretches from Hyde Park Corner in one corner to the Victoria & Albert in the other. But none make for a grown-up home away from home quite like the understated but buzzy Berkeley, beloved by celebrities and seasoned globetrotters alike. 
The hotel has enlisted a host of design talents throughout the floors and shared spaces so there is something for every taste. From Helen Green to André Fu, luxury is the common thread, with attention to detail and a focus on maximising space and light (challenging in this grey and busy capital). John Heah's Asian-British fusion bring elegance and calm to the impressive first-floor signature suites, the Apartment, the Gallery and the spacious Grand Terrace Suites.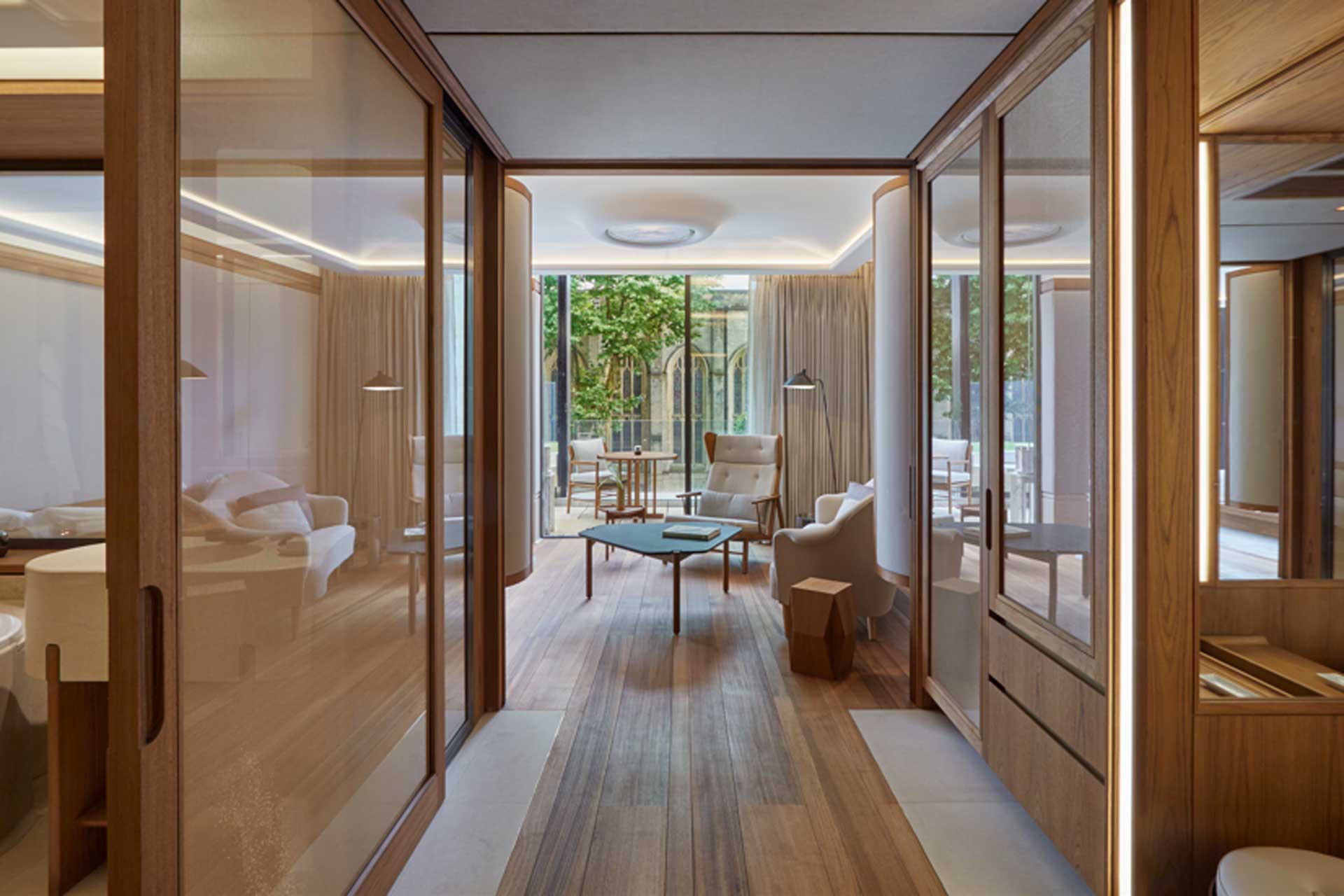 These grand terrace suites are more spacious than most zone one flats, with a room rate to match a month's rent. A worthwhile treat, with enormous cloud-soft beds overlooking a wide, light-flooded terrace and St Paul's church beyond, two lounge areas, a mini office and a cream marble bathroom complete with waterfall shower, Japanese toilet (plus additional loo at the back of the suite) and a standalone bath. 
If you can drag yourself away from your room and out into the hotel you'll find five restaurants and bars for dawn until dusk eating and drinking. For special occasion dining book in (advance) to Marcus for Marcus Wareing's famous Michelin-starred wizardry or visit the Collins Room for all-day dining. Beat off the crowds in Cédric Grolet at The Berkeley for the best pastries in town, or indulge in a nightcap in The Berkeley Bar and Terrace, where cigars and cocktails are on offer.
But starting the day with a rooftop swim is the ultimate Knightsbridge indulgence, whatever the weather. Yes, it's a haven in the summer months, but on a cool, sunny spring morning the heated pool will be yours alone, with views across Hyde Park making this little slice of London feel like the ultimate escape. the-berkeley.co.uk 
EAT 
The Berkeley Breakfast
There is no better way to start the day than with a hotel breakfast. And there is no better hotel breakfast in London than The Berkeley's. Order this double superlative to your room for service fit for royalty, and feast on pastries, shakshuka, chia pudding and eggs in your waffle robe and fluffy slippers. the-berkeley.co.uk
Blue Bar
We've already mentioned that it's The Berkeley's buzz that elevates its appeal, and the centre of this can be found at the Blue Bar just inside the doors. Find a cosy booth in David Collins Studio's Lutyens Blue theme and enjoy one of the most colourful cocktails in town, both aesthetically and in flavour. the-berkeley.co.uk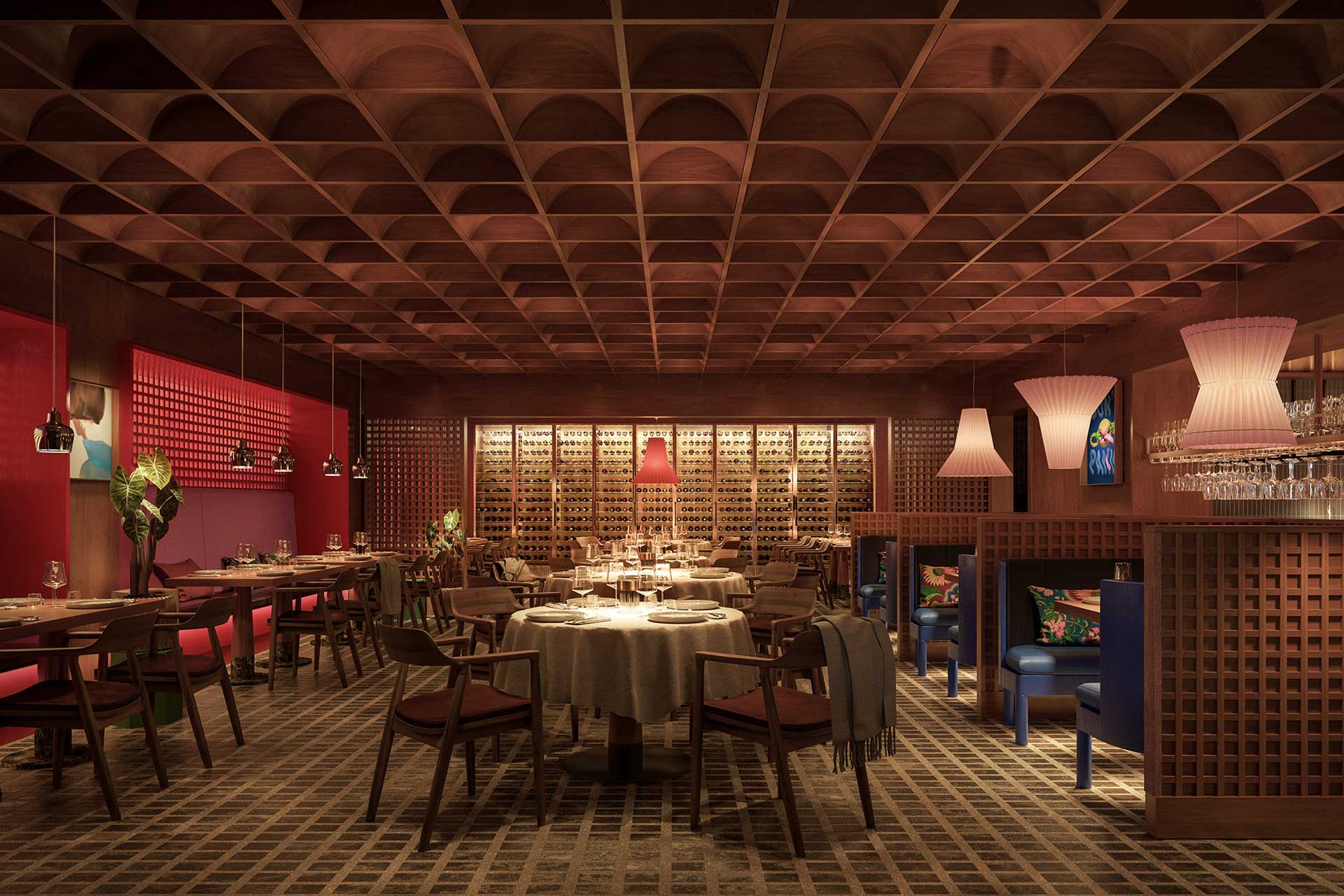 Studio Frantzén at Harrods
Getting lost in this retail mecca is no bad thing if it leads to the very top floor and Swedish chef Björn Frantzén's newest restaurant Studio Frantzén. Stunning Nordic gastronomy with Asian influences in a sprawling Scandinavian-inspired space complete with roof terrace access. Start with a drink at the bar (the Hartass cocktail blends Lingonberry, blackcurrant, sloe gin, yuzushu, champagne and gold) then move to a cosy booth for a slow and steady stream of dreamy bites that should definitely include the grilled oysters, scallops and steamed turbot. No space for pudding? A coffee and a dish of tiny, moreish madeleines is just the ticket. Studio Frantzén has launched a lunch menu for spring – 2 courses for £45 or 3 courses for £55 | From April, Studio Frantzén's terrace opening hours will be extended to 11pm to allow guests to enjoy the roof terrace | harrods.com
Feya
One of the prettiest spots in Knightsbridge for a cuppa and a cake, Feya employs a 75 percent women workforce and 10 percent of the profits from the sales of products are donated to Young Women's Trust, a charity working to achieve economic justice for women. feya.co.uk
Mandarin Oriental Hyde Park
Is it even a British staycation if you don't have an afternoon tea? (Technically yes, but a sub-par one, in our opinion.) Head to the impossibly grand Mandarin Oriental Hyde Park (directly opposite Harvey Nichs, if you're still on the retail-therapy train and need sustenance) and get seated at The Rosebery for one of the most indulgent afternoon teas in town. Superb sandwiches followed by seasonally curated pastries and scones served on a unique birdcage-inspired hanging cake stand. A glass of Ruinart is the perfect way to start, but the tea sommelier's menu of 29 loose-leaf teas, and the enthusiasm with which they are presented, are what sets this tea-lovers' dream above the rest. afternoontea.co.uk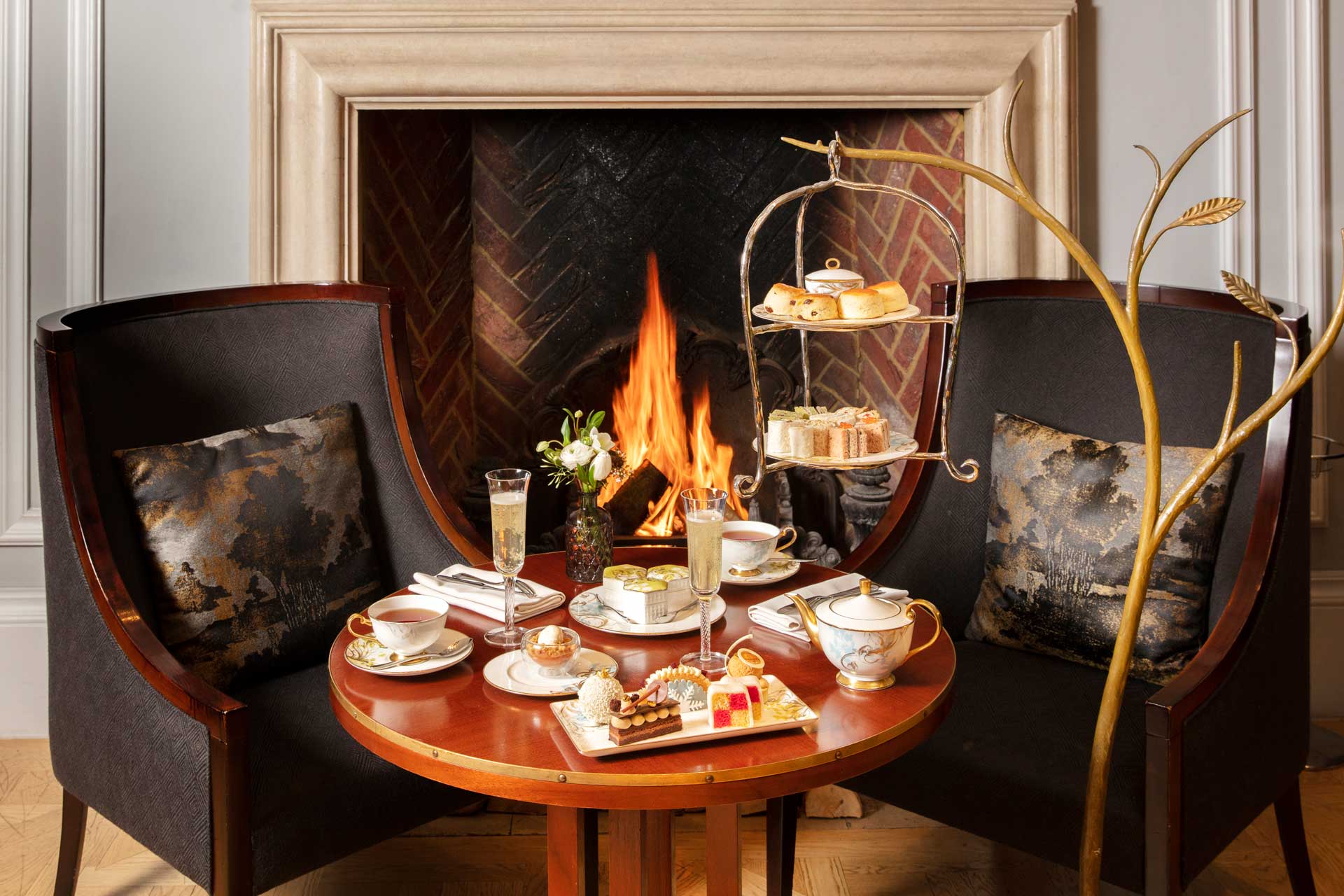 Post-tea, pop next door to one of London's coolest hotel bars, The Aubrey, where an eccentric Japanese izakaya experience awaits, along with some of the best mixes in the borough. mandarinoriental.com
DO 
Spend, Spend, Spend
You'll need little encouragement to get out and enjoy the towering department stores and chic boutiques of Knightsbridge, since they crowd every corner of this exclusive postcode. Big names include Burberry, Harvey Nichs, Rigby & Peller and Harrods, but the pristine dress agencies of the area (Sellier and Pandora for example) are worth checking out for luxe second hand finds. 
The ARX 
Take in a little art at The ARX, a cutting-edge space on Brompton Road bringing together art, design, craftsmanship and technology. Check out dynamic solo and collaborative exhibitions from up-and-comers and established names including the likes of Tracey Emin. thearx.com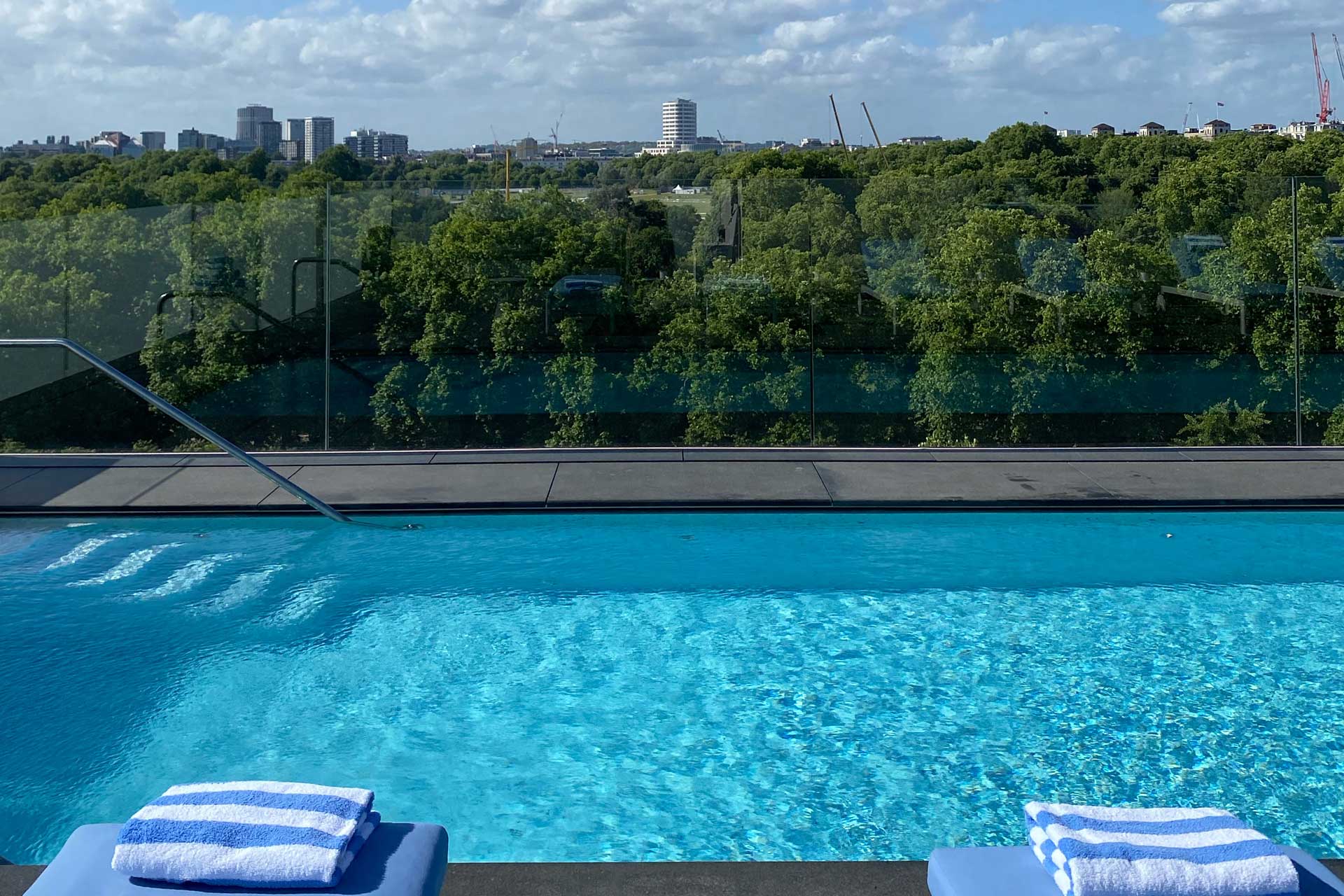 Hyde Park
If you spied Hyde Park during your morning swim at The Berkeley, you'll want to get out and explore it. London's biggest park is packed with activity options, and plenty of green spaces for wandering and picnicking in. 
Facial At The Light Salon
All this indulgence left you in need of some, well, more indulgence? The beauty floor at Harvey Nichols is bustling with options for a quick pick-me-up, but our choice is a visit to The Light Salon for a Collagen Boost LED Facial, which will lift, plump and smooth in just 30 minutes. While this is the perfect pre-event facial, we'd recommend finishing your trip with this relaxing complexion-corrector, as you'll want to glide straight into a taxi and home to put your feet up, glow restored. harveynichols.com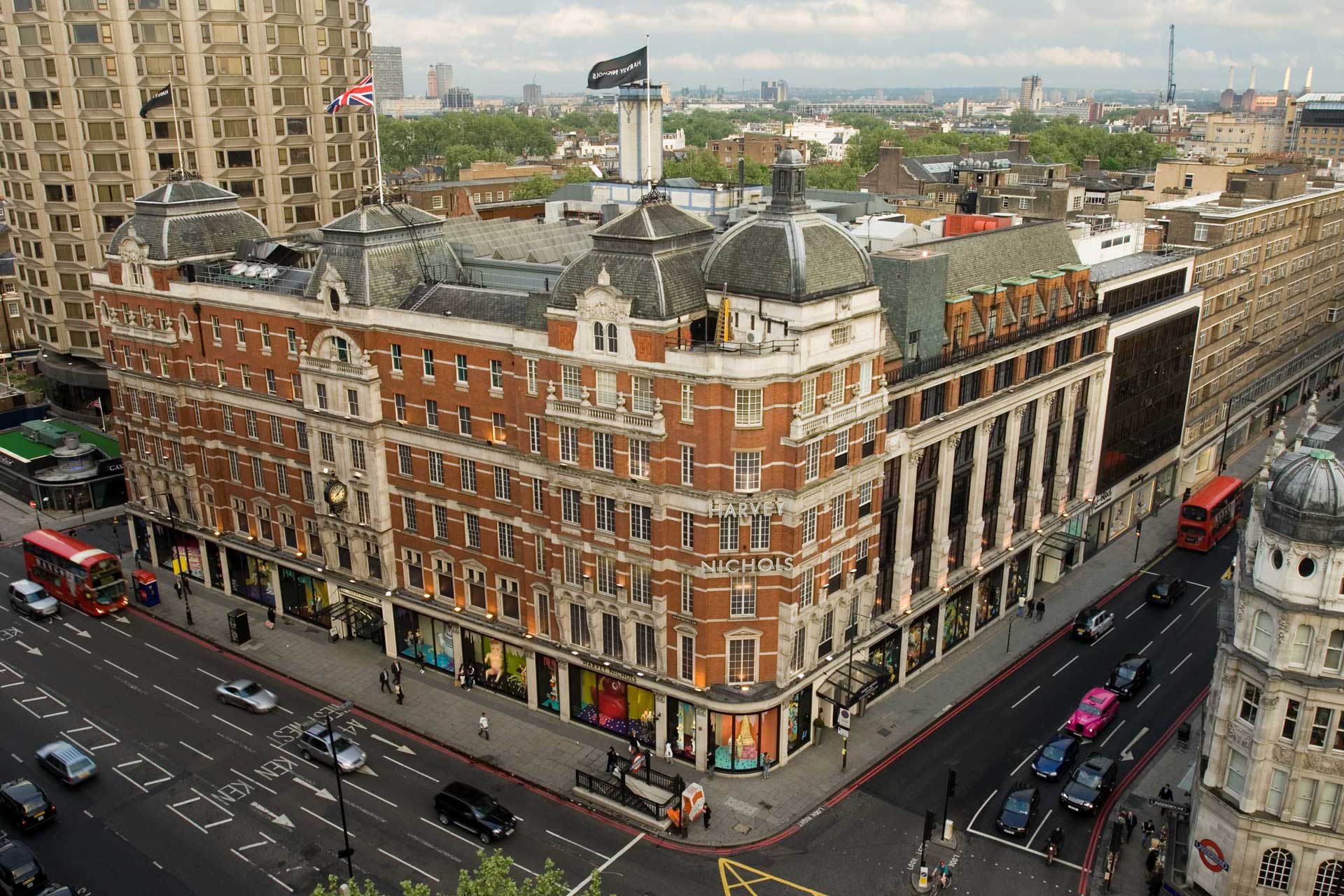 THE FINAL WORD 
From the buzzy art scene and architectural gazings to park wandering, there's more to this historic borough than opportunities to splash some serious cash. But if you do have money to spend, Knightsbridge makes it easy; fine dining, designer boutiques and historic hotels every-which-way you turn. As London staycations go, a Knightsbridge weekender is the ultimate indulgence. 
BOOK 
Find out more at knightsbridgeldn.co.uk 
Rooms at The Berkeley is £750+VAT | Grand Terrace Suites start at £3480 for two | the-berkeley.co.uk