As the temperatures turn icy in the UK, our minds are drifting to warmer climes – specifically Italy. Known for its vast range of culture and unparalleled cuisine, it's a nation that has been attracting curious sunseekers for centuries. Looking to stay in the lap of luxury? We have just the ticket. We've teamed up with luxury villa rental agency Home in Italy to share a snippet of the gorgeous Italian villas that await us in the New Year. From the sun-soaked Amalfi Coast to the Northern lakes, historical Tuscany to vibrant Puglia, Home in Italy's portfolio is brimming with charming properties, topped off with top-notch concierge service. Here's a taste of some of their dreamy stays for 2023.
The Best Luxury Villas in Italy to Rent for 2023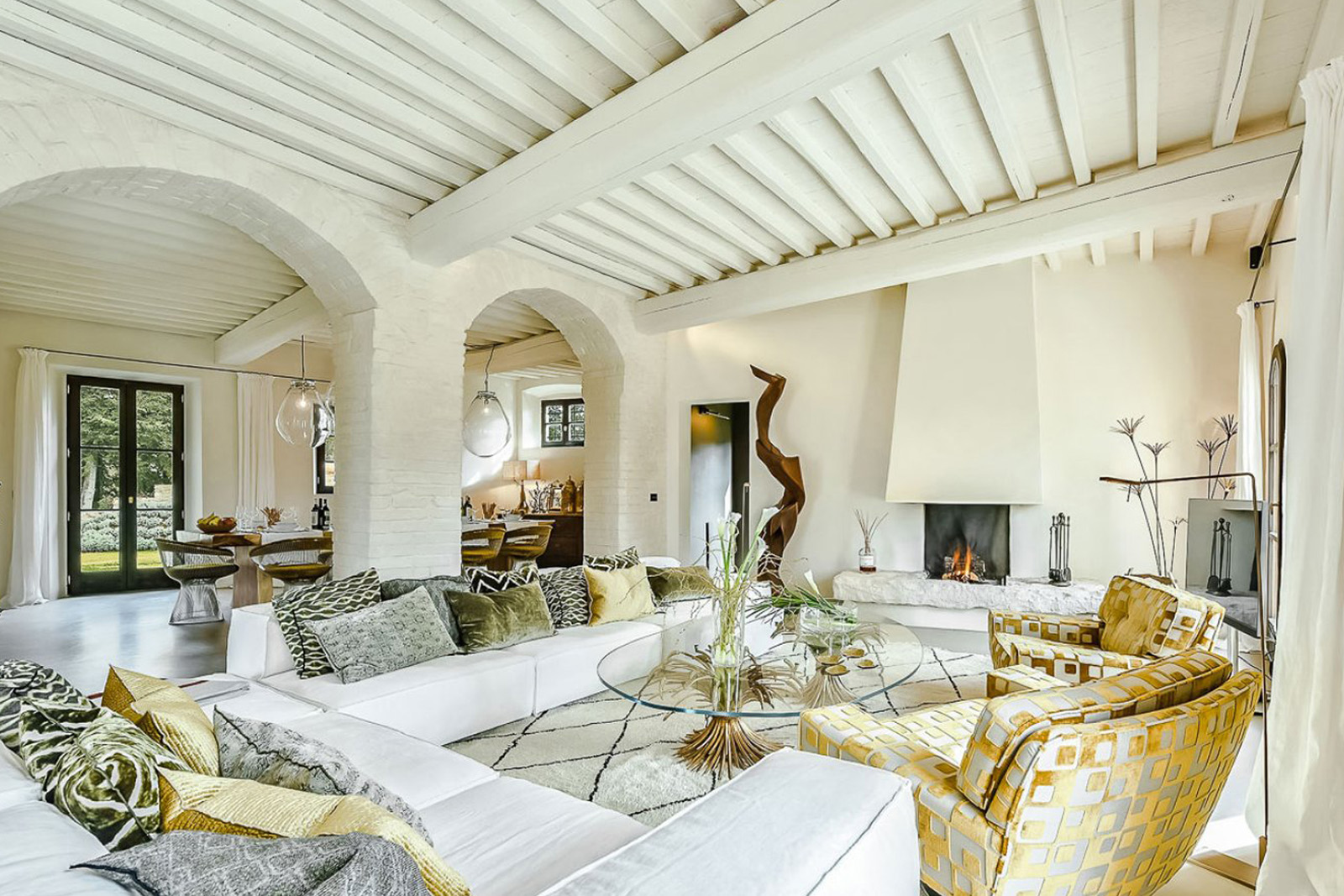 Tuscany
Make like royalty in this Tuscan medieval castle, equidistant from Florence and Siena and built over 1000 years ago. Situated on a picturesque hilltop overlooking vineyards and olive groves, with panoramic views of rolling hills, Castello Nettuno is so awe-inspiring that it was even mentioned by Dante Alighieri in his Divine Comedy. Flash forward to 2014, the current owners were immediately enraptured when they discovered the marvellous property, considering it the ideal family retreat with a spacious garden, trampoline, playground and table tennis. With space for four in the main villa and six in the guest house, groups and families can spend the day by the heated infinity pool, enjoy dinner from the pizza oven under the covered pergola, or sip on a glass of Tuscan wine by the bar. Paradise.
BOOK IT: Starting from £23,500 per week. homeinitaly.com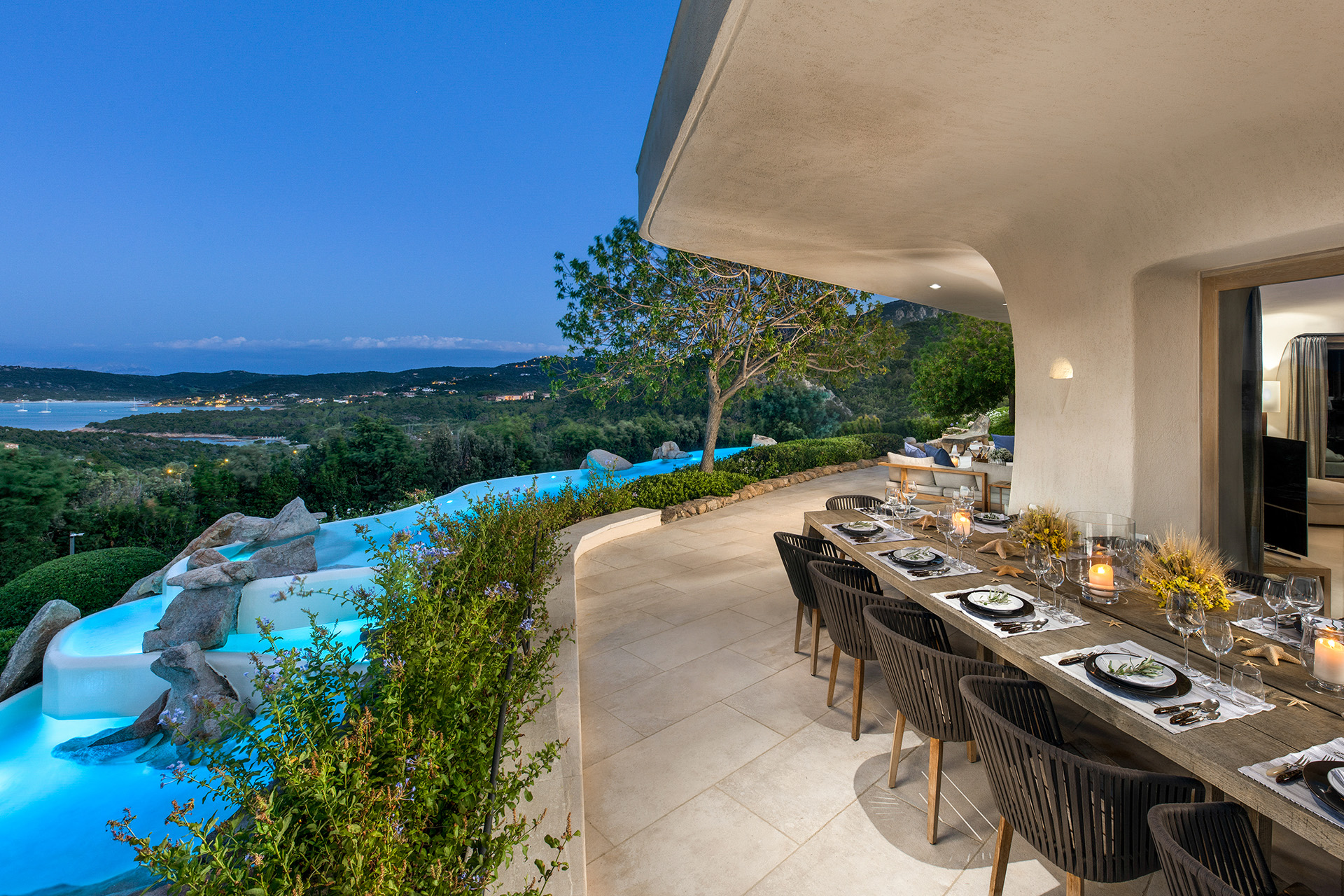 Sardinia
Over in Sardinia, Abaco evokes classic Italian glamour, situated in the iconic Porto Cervo – just steps from the Smeralda coast – and boasting luxurious design. Across two stories featuring six en-suite bedrooms, there's a harmonious blend of architectural design and Mediterranean vegetation, with minimalist interiors soaked by the Sardinian sun flooding through floor-to-ceiling windows. Head here for luxurious relaxation, with an onsite wellness and spa area with a massage room, as well as a movie room for groups looking to spend quality time without leaving the comfort of the villa. As well as a pergola for al fresco dining, there's a grassed roof terrace and a tiered swimming pool emulating natural ponds, both with sweeping maritime views.
BOOK IT: Enquire for pricing. homeinitaly.com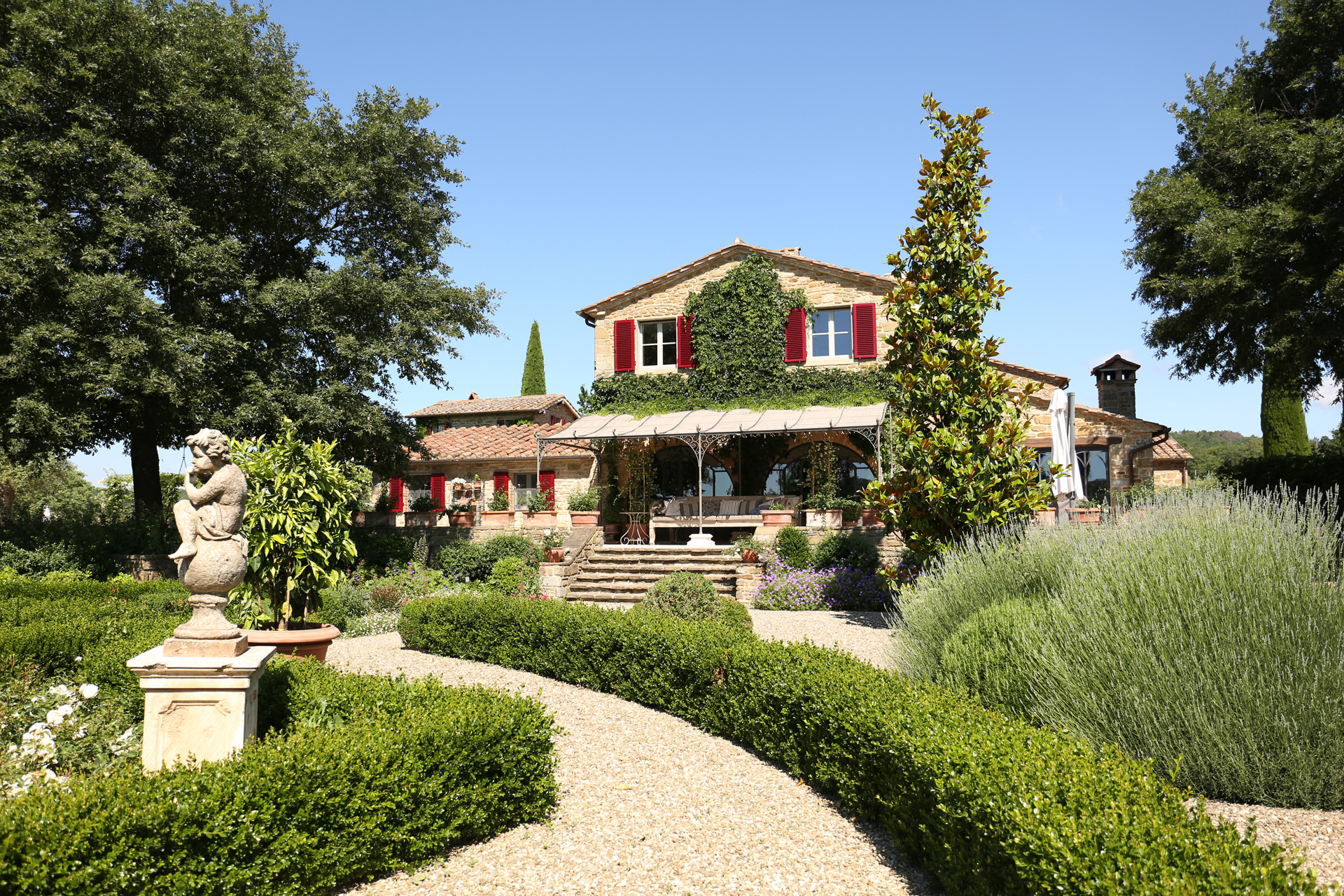 Tuscany
Situated on a private estate of 150 idyllic hectares and romantic, manicured gardens, this Italian villa is ideally located between Siena and Monte San Savino, with accommodation spread across three guest houses that have been recently carefully restored by local craftsmen. Combining modern luxury with rustic charm, head to Argilla for guaranteed privacy and relaxation amid a homely, centuries-old farmhouse with spacious living areas. Gather for delicious meals in the 12-seater dining room, dine al fresco in the garden's two lounge areas, or relax beside the infinity pool with its white cabanas. There's also a playground, beach volleyball area, bocce court and tennis court, as well as a bonfire area, all surrounded by unforgettable bucolic Tuscan countryside. 
BOOK IT: Starting from £23,500 per week. homeinitaly.com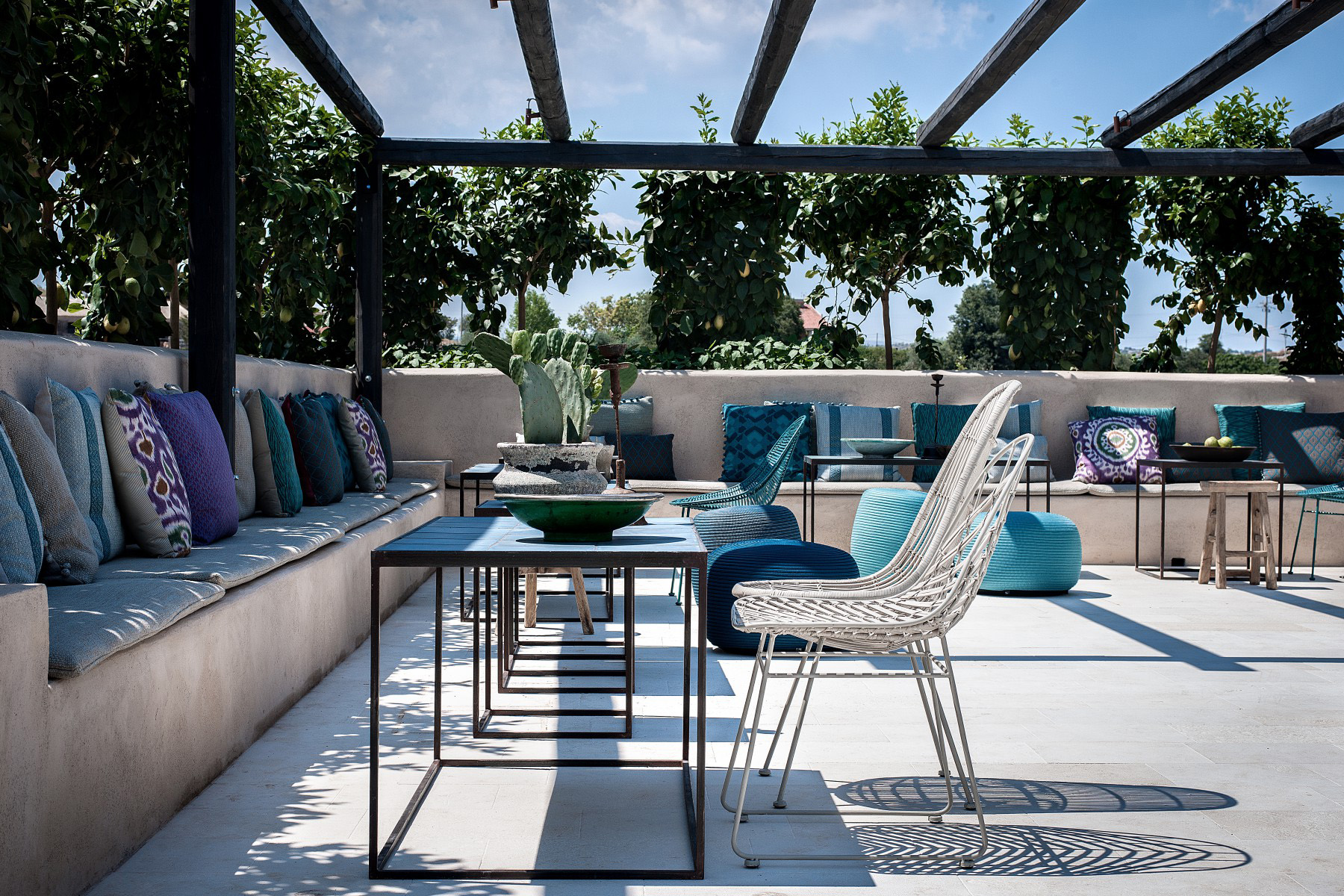 Sicily
Or head to Sicily, Italy's southernmost region, to experience Mediterranea, a large Italian villa sleeping up to 27 guests and brimming with character. With a chic swimming pool, 11 ensuite bedrooms and an onsite restaurant across 27 acres, Mediterranea is a storied property set amid tranquil countryside and close to Noto, UNESCO World Heritage Site and home to the stunning Noto Cathedral. This Italian villa has been recently renovated by skilled architects and designers from a 19th century farmhouse into a refined yet charming sanctuary. Across a range of living and dining spaces, collections of art evoke the property's Sicilian past, arranged purposefully alongside modern chairs, lamps and hand painted tiles.
BOOK IT: Starting from £67,000 per week for 22 guests, and an additional £650 per extra guest per week up to 27 guests total. homeinitaly.com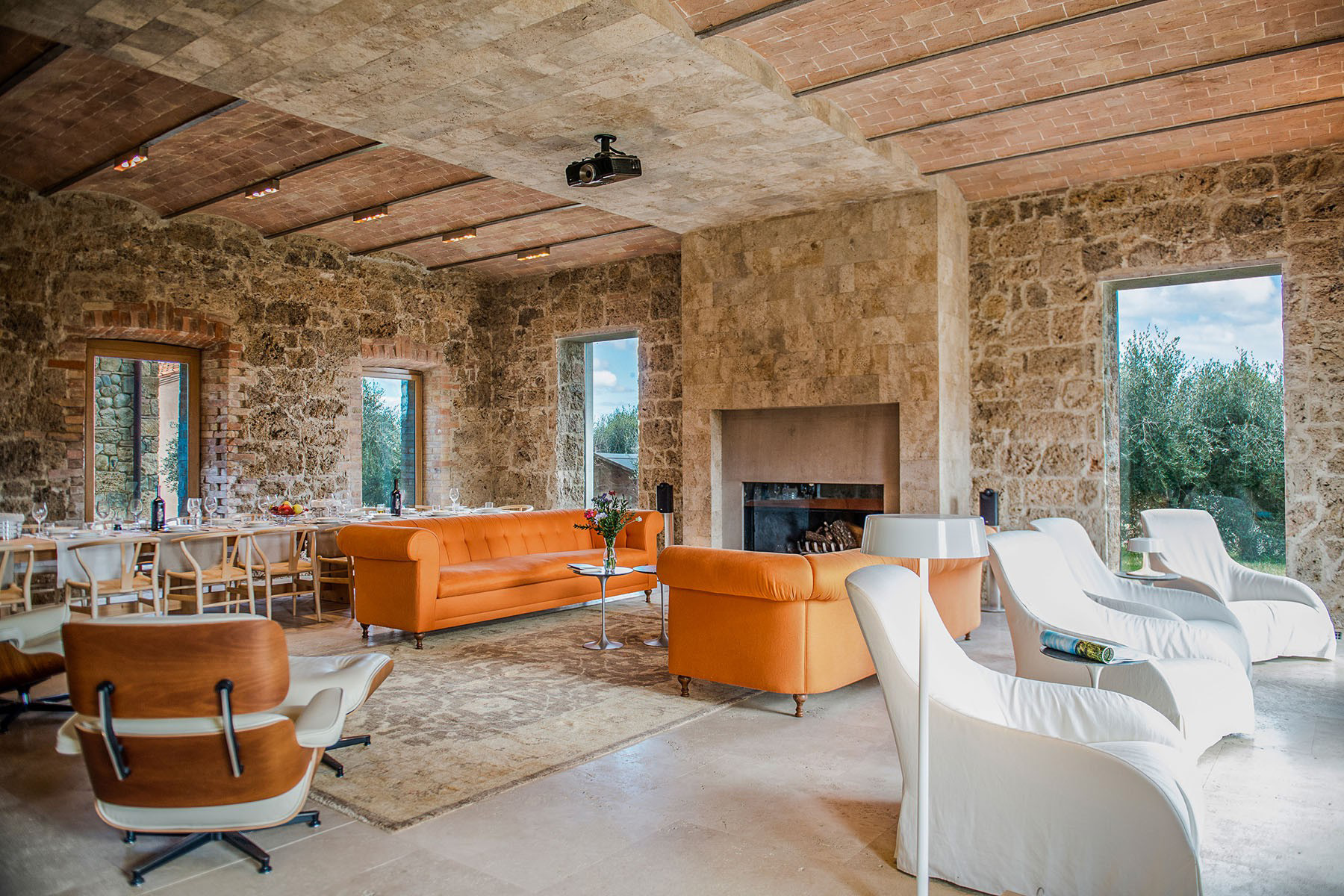 Tuscany
Though it was built in 1700, Travertino is a surprisingly contemporary, spacious retreat set in a 25 acre hillside vineyard. Close to Umbria, the region is known for its bucolic countryside, which can be seen through large, uncurtained windows, around the infinity pool hidden between vineyards and olive groves, or across the village-like estate. A work of art itself and built with famous local Travertine stone, this sophisticated property sleeps up to 16 guests with two guest houses providing two more double bedrooms – ideal for group gatherings in idyllic surroundings. There's also a third building with a pizza oven, stone built barbeque and a bar, along with a room for wine tasting, to facilitate sun soaked catch ups. With a spa, gym and private tennis court all onsite, as well as bikes for activity lovers looking to explore the rolling hills on the doorstep, this is the ideal Tuscan bolthole for relaxation and activity lovers alike.
BOOK IT: Starting from £14,450 per week. homeinitaly.com
Featured image: Argilla's manicured gardens.