Is it time you took your four-legged friend on a little city break? When it comes to finding the very best dog-friendly hotels in London, we've done the hard work for you. From king-size dog beds to puppy pampering sessions, these dog-friendly hotels will not disappoint. 
The UK's Best Dog-Friendly Hotels
The Best Dog-Friendly Hotels in London
South Place Hotel

This five-star hotel invites dogs of all shapes and sizes (and their owners) to reside in luxury – king-size dog bed included. Pets are welcome to cosy up in the majority of the hotel's spaces (on a lead, of course), including the lively 3 Bar. The centrally located luxury haunt will also offer a toy, food and water bowls, and doggy treats for your four-legged companion. southplacehotel.com
The Apartments by the Sloane Club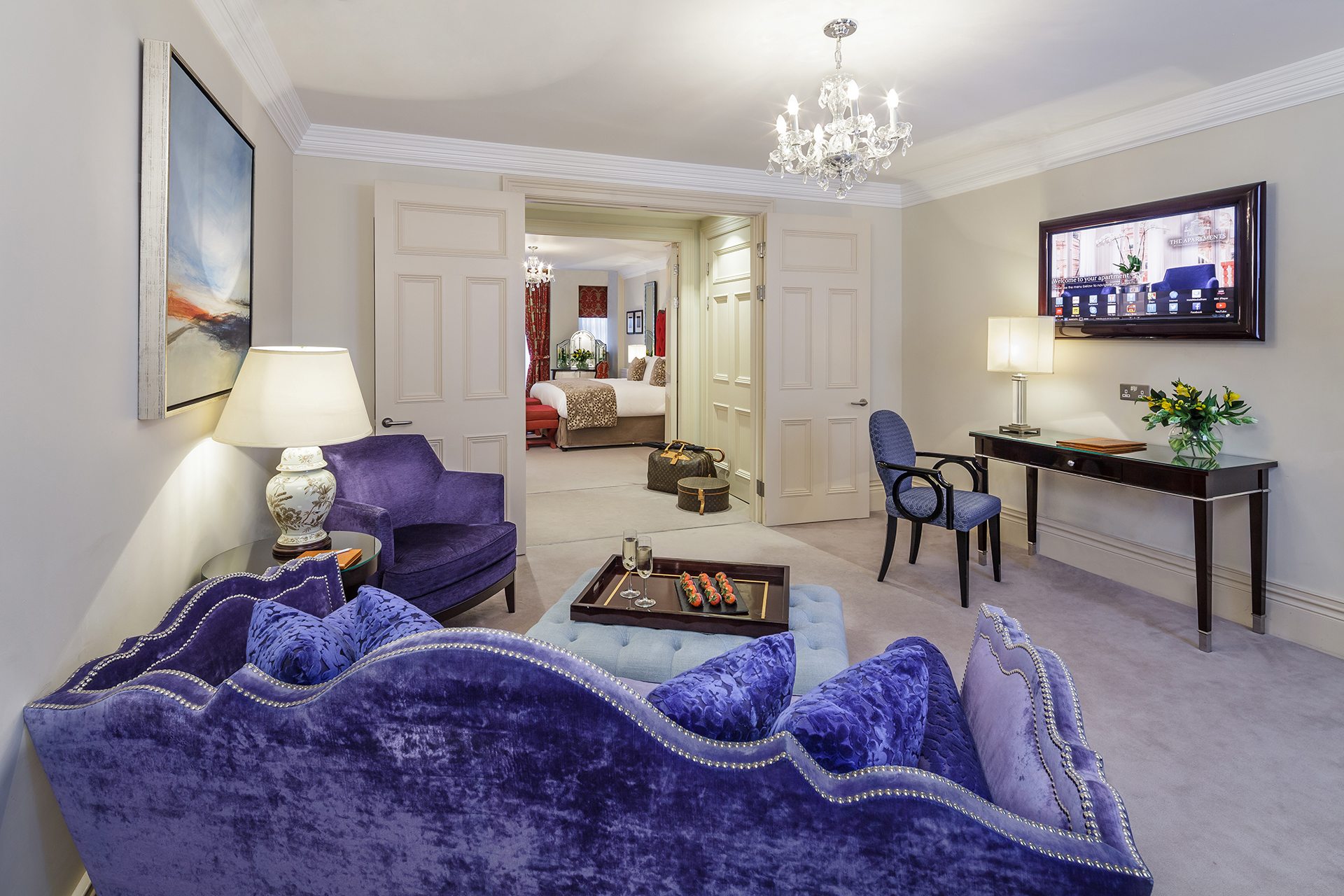 If you know and love the reassuringly traditional Sloane Club, then you will be amazed by its apartments on Sloane Gardens, as will your dog, if they are travelling with you. In a nearby late 19th-century red brick and stucco building, a mix of studios, one and two-bed apartments, 18 in all, have been created for both long and short stays. With state-of-the-art streamlined, fully equipped Poggenpohl kitchens and hotel services (porter, concierge, room service, housekeeping), these apartments are for city slickers. Apartments by Sloane Club? More like Apartments by Beverly Hills. clubapartments.co.uk
The Portobello Hotel, Notting Hill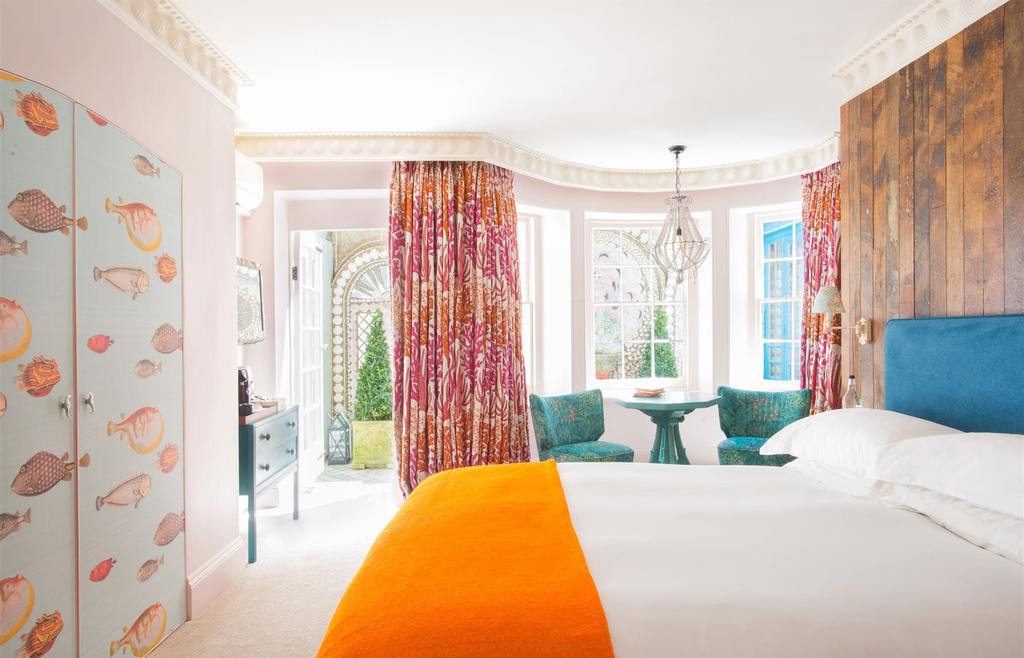 In room 16, Kate Moss and Johnny Depp filled the Victorian bath with champagne; Alice Cooper kept his snakes in it; and Tim Burton flooded the room by leaping from the bed into the bath and back. Time for your dog to make their mark? More than 40 years after it first opened, it has been given a new lease of life by Peter and Jessica Frankopan of A Curious Group of Hotels, which includes Cowley Manor, L'Hôtel in Paris and Canal House in Amsterdam. Today's look encapsulates the hotel's bohemian spirit and that famous bed and bath are still there, among many other items from the hotel's decadent past. Rooms, however, have been brought forward and the decoration judiciously updated using bold colours. Even the minute attic rooms have been cleverly enlarged. At The Portobello today, past and present mix happily together. portobellohotel.com 
The Sloane Club
A London home from home for legions of well-heeled country folk, The Sloane Club is as cosmopolitan as cucumber sandwiches and as hip as tea on the vicarage lawn, but also as calm, elegant, well-run and reassuringly welcoming as you could wish to find. A private members' club in a fabulous location, it's open for overnight stays in its comfortable bedrooms and new, very smart bathrooms, plus spoiling treatments in The Sloane Club Spa. Tuck in to the best of British food with your fellow diners: squires from the shires, perhaps a covey of vicars and boho daughters dining with their dads. In the morning, enjoy a generous breakfast in the garden room and inspect the dozens of affectionate caricatures of toffs at rest and play – with their dogs and guns, their G&Ts, their gardeners and their village fêtes. You are one of them now. sloaneclub.co.uk
Looking for a place to eat with your four-legged friend, too? Check out these dog-friendly restaurants
Rosewood, London
The five-star Rosewood London, centrally located on High Holborn and housed in the original headquarters of the Pearl Assurance Company, showcases an impressive renovation of the 1914 Edwardian Belle Époque Grade II-listed building whilst providing London luxury for its guests. Priding itself on its canine friendly nature, each Grand Premier Suite pre-booked with the Canine Package will offer complimentary services supplied by the deluxe brand including a Barbour dog bed, Barbour dog treats and Barbour coats and leads for the duration of the stay. The Rosewood Pearl's Guide to London will advise guests on the best tips on where to walk, dine and shop their four-legged friends in the surrounding area. The hotel will also provide your dog with Lily's Kitchen, the UK's number one ethical pet food brand. If that wasn't enticing enough, guests will also get a chance to unwind in the Sense Spa whilst their pooch gets a complimentary grooming and pampering session curtsy of Pet Spa London. rosewoodhotels.com 
One Aldwych

A recent addition to the dog-friendly hotel scene, Covent Garden's One Aldwych – renowned for its enviable central London location and sumptuous interiors – is now encouraging guests to treat their furry friends to an unforgettable stay. Launched in partnership with dog boutique and grooming parlour Bow Wow London, the hotel offering includes a bed and bowl for pups to use throughout their stay, plus delicious treats from Bow Wow. Why not go the extra mile and book your pup in for a much-deserved pamper at the Covent Garden store? Then treat yourself to an equally-deserved treatment at the hotel's resident Health Club. onealdwych.com
St. Pancras Renaissance
If you and your four-legged friend are looking to stay in one of the most iconic buildings in London, then look no further. Opened in 1873 the St. Pancras Renaissance provides a beautiful and luxurious environment for your stay in the centre of King's Cross, as well as being extremely welcoming to your furry companions. The hotel offers an exclusive 'Pampered Pooch' package which not only entails a stay in one of the Chambers Grand Junior Suite for you and your pet, they will also provide your dog with the use of a plush Charley Chau dog bed and blanket, and a top of the range MiaCara water and food bowl. Not to make you any more jealous, but they also give your pet a 'Woof Box' which will be filled to the brim with treats, toys and accessories, making them the most sophisticated pup when they attend their complimentary 2-hour training class with City Dog. You'll also be able to carry on this trend when you get home with a membership to StyleTails, an online shop for pet lovers everywhere. Now I know what you're thinking, how can you go somewhere to stay and your pet get better treatment than you? Don't worry though you'll be receiving breakfast in the exclusive Chambers Club to make up for it. marriott.co.uk
The Egerton House Hotel, Knightsbridge
This boutique hotel in the heart of Knightsbridge offers your pet nothing but the best five-star service. Dubbed the VIPs (very important pets), they are treated as such, the Pet Concierge makes sure your companion has their own personal arrival message, embroidered towel, food and water bowls, toys, treats and of course, a complimentary turn down treat, because they weren't being spoiled enough already. The hotel will send out their 'pet preference form' before you're arrival so everything will be to your pet's preferences from the outset, they will even get a chance to pick their very own dinner selected off the special pets menu. If you decide to treat yourself after seeing your friend get fussed after all day by the grooming service, then no fret, the hotel offers dog walking and sitting services (24hrs' notice required). egertonhousehotel.com  
The Athenaeum Hotel, Mayfair
This luxurious Mayfair hotel not only welcomes dogs, but actually gives them their own bed to sleep in for the night. Choose between a room or a suite, or if you're feeling extra fancy, the penthouse which overlooks Buckingham Palace. The award-winning hotel is also located in a fabulous location opposite green park so your pup can run free and have the staycation of their lives. For precious pooches only! athenaeumhotel.com
The Kensington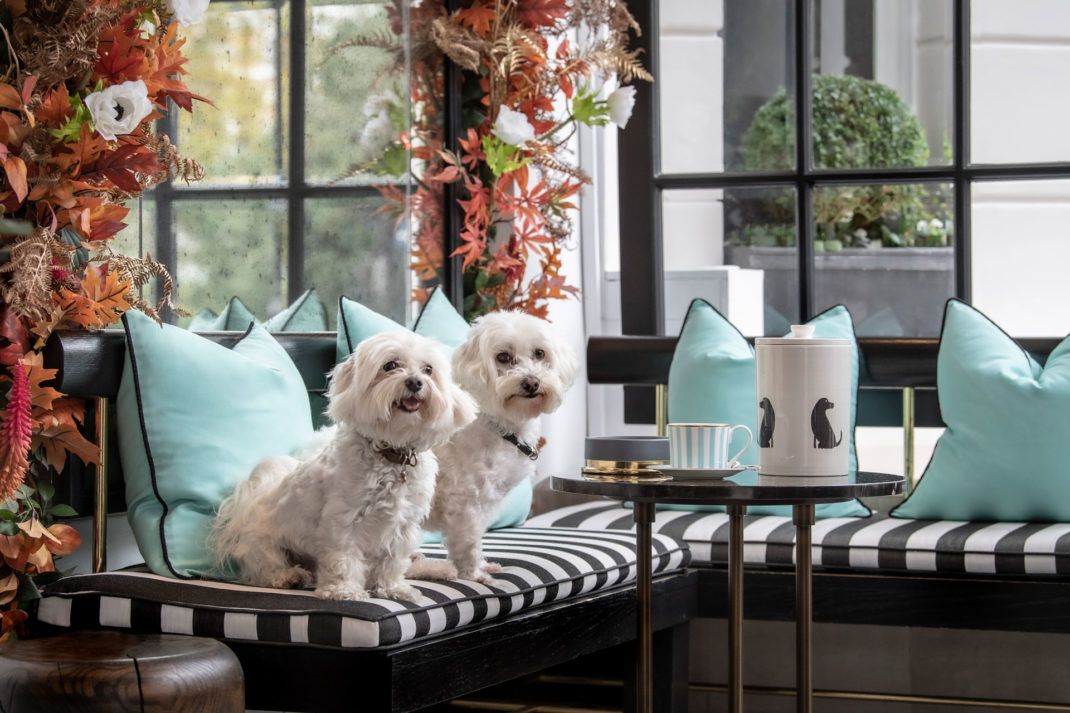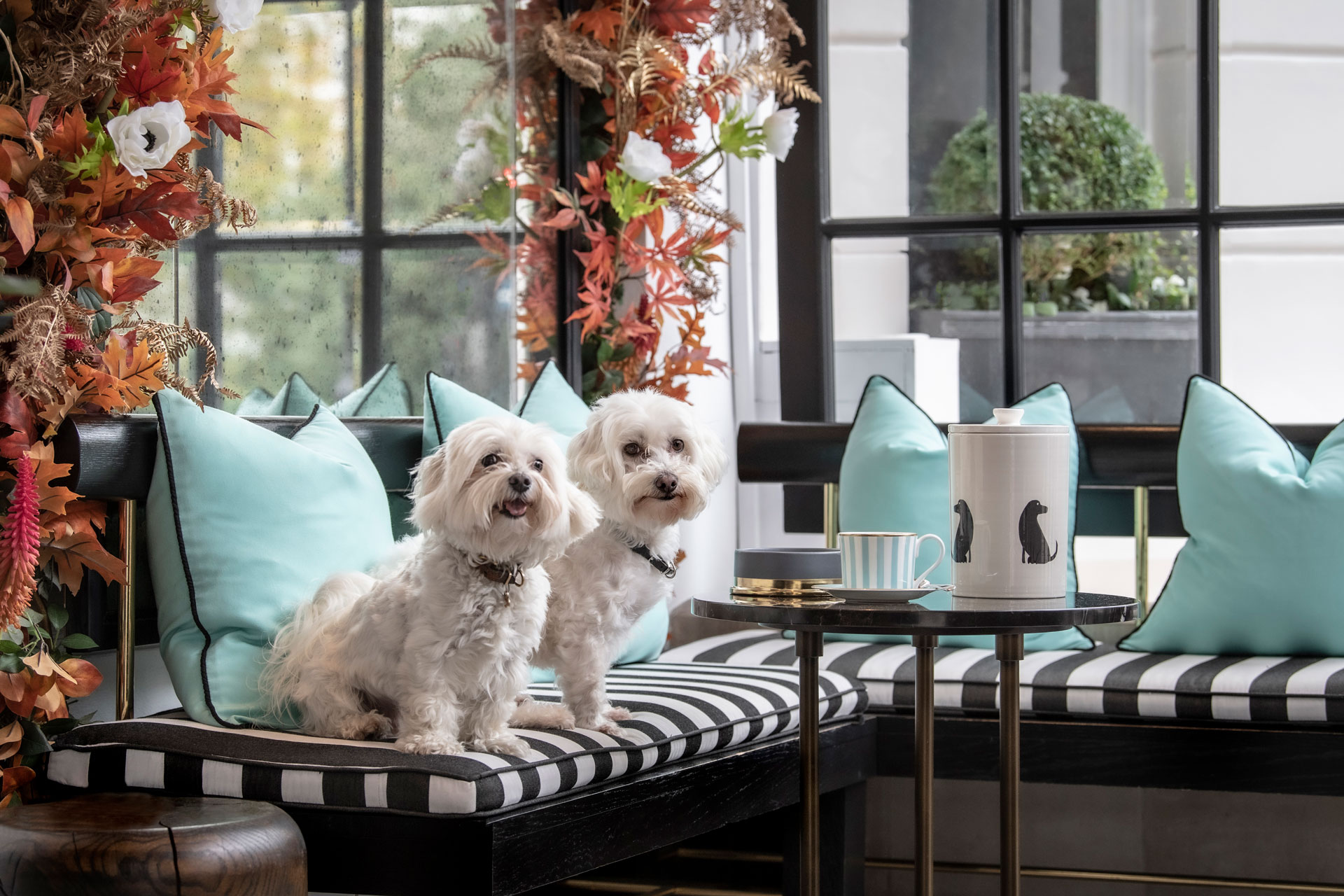 There's much for owners and dogs to enjoy at this renowned townhouse hotel – namely, its dog-friendly offering, 'It's a Dog's Life at The Kensington', where guests (both four- and two-legged) can experience a luxurious stay in a newly refurbished room or suite, including a delicious a la carte breakfast. Dog beds, blankets, food and water bowls are each provided, whilst the hotel is surrounded by a number of parks and dog-friendly spots which furry friends will love – just ask the concierge if you're in need of a walking route. Pups are also invited to tea in the hotel's cosy portico – the ideal spot to rest up after a day spent exploring the city. doylecollection.com
MORE DOG-FRIENDLY HOTELS
One Aldwych, London / The Eastbury, Sherborne
The post The Best Dog-Friendly Hotels in London appeared first on Country and Town House.