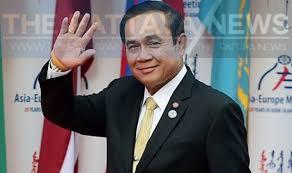 Bangkok, Thailand
The Thai Prime Minister Prayut Chan-O-Cha marked his 69th birthday today, March 21st, 2023.
The occasion was marked mostly by work as usual in Bangkok and the PM said to the Thai media that his focus was on the upcoming election campaign trail.
Elections in Thailand are set for May and the Prime Minister hopes to retain his seat, which will be based on MP's and not directly voted for, but some polls have shown flagging popularity for Prayut.
General Prayut has been in charge in one way or another since he took power in a coup in 2014 and was later elected prime Minister. He has long been the subject of various protests and criticism but also has his share of supporters as well.