The salty sea air is only one reason to treat your mind, body and soul at Lanserhof Sylt, Lanserhof latest healing house on the German island, says Lucy Cleland.
Read the C&TH Responsible Tourism Guide
Spa Review: Lanserhof Sylt, Germany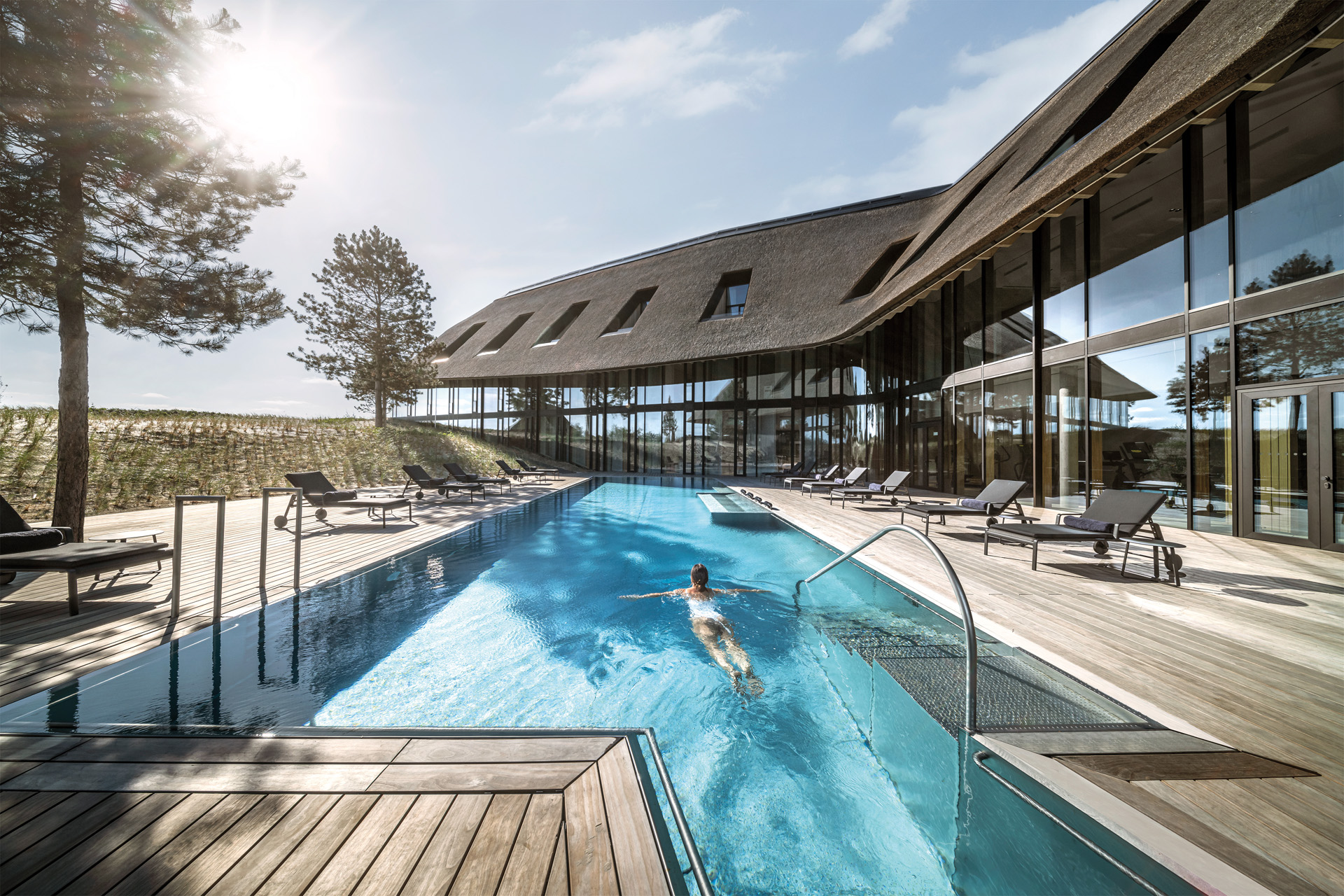 It's the light you first fall in love with when you arrive on Sylt (pronounced 'zoolt'). Especially in winter. It illuminates the dark seascapes you can see from your balcony or one of the huge picture windows that are designed for you to sit and gaze out from. It's best, though, when you get outside and walk or ebike along the coastal roads or tracks; this island is so kind to the biker – there are trails everywhere. You'll see it rippling over the dark grey sea (maybe you can spot Denmark across the water) or backlighting clouds that Turner would have been proud to paint. It spotlights the sand dunes with their troll-like grass tufts nodding in the bracing salty sea wind, which you gratefully gulp. And this is all before you discover the beach – on the western side. Endless, white, unspoiled, unbelievably beautiful. More gulping. But this, of course, is part of the cure. 
Welcome to the latest – and third, if you don't count its London outpost – incarnation of Lanserhof, the preventative health clinic for those with money to plunge into their wellbeing. It follows the doctrine that relaxation, fasting, fresh air and nature – mixed with science and tech – can massively help bring us back from whichever dark path our toxic, busy lives are leading us down. It also, in reality, is the most exclusive of private hospitals, offering everything from colon and skin cancer testing to urology, gastroenterology and cardiology. They even welcome people with dementia and look after them, so that their partners can have a break and reboot themselves. Most guests, however, are here to destress, learn about how to take care of themselves better – and lose a few pounds. 
Medical Director Dr Jan Stritzke presides over the Lanserhof cure and is a spritely, enthusiastic advocate of all the magic that happens under the largest thatched roof in Europe (the thatched cottage – quite Hobbity – is the typical Frisian architectural vernacular). A long, healthy life should be very simple, he says: metabolic capacity combined with metabolic flexibility, i.e. how easily and quickly your body can switch between burning fat or carbohydrates and then strengthening and supporting that ability through exercise and fasting.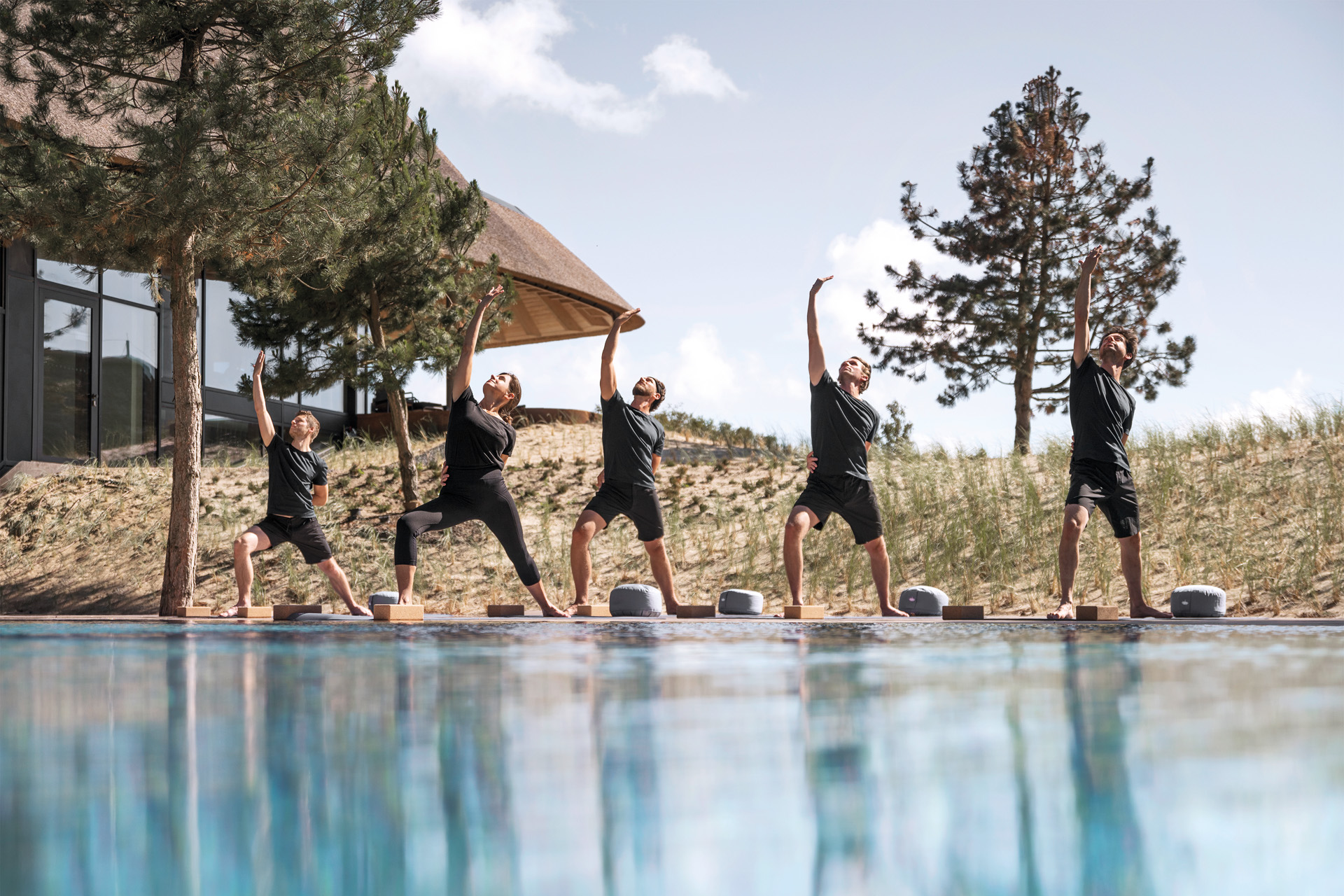 If only it were that simple. Stress (a big factor in not being able to lose weight), busy lifestyles, processed food (this is a really big no-no) and lack of activity are all the enemy of the fit and healthy body.
However, his big hack to improve your metabolism (and its flexibility) is to really watch your dinner regime, or basically cut it out three or four times a week. This is so our bodies can spend the night fat-burning (easier said than done, but in case you're up for it, one two two full days of fasting a week would work as an alternative). And we should, critically, get moving. 'Sitting is the next smoking,' he says. That's right, our sedentary lifestyles are responsible for chronic diseases like diabetes and cancer, and consequently premature death. But these things are easily corrected, he says: 'The minimum amount of exercise to decrease chronic disease risk is two bouts of 30 minutes of activity weekly – that is if you just want to be preventative. It won't help you build muscle mass though.' The ideal is three lots of 50 minutes – and it doesn't matter if you do it all at once at the weekend i.e. it doesn't have to be spread out.
This lesson in longevity came towards the end of a week in the cosseting arms of Lanserhof, where everything feels still and calm, even when the wind and rain are battering the windows outside. Its pale wood, swathes of taupe, a magnificent swirling central staircase, even suede-lined lifts, are all designed by architect Christoph Ingenhoven – using natural materials and built-in harmony with its surroundings – and are an intrinsic relaxation salve in themselves.
The cure can be tough for the uninitiated. For four full days, I drank broth three times a day (day five, food returns begrudgingly). Along with bowel-cleansing Epsom salts in the morning, acid-reducing alkaline powder in between, ahem, meals, and buckets and buckets of water. But this is what I came for – I'm no fasting ingénue, I'm a complete evangelist. Because I know what it can do, even in the tiny amount of time I was there (10 days is really the ideal minimum to get the maximum benefit). You wouldn't normally find me (on day five) singing and dancing on a beach like a five-year-old – happy and high on my own state of ketosis (when the body starts using fat as its fuel, rather than sugar from food) – but there I was.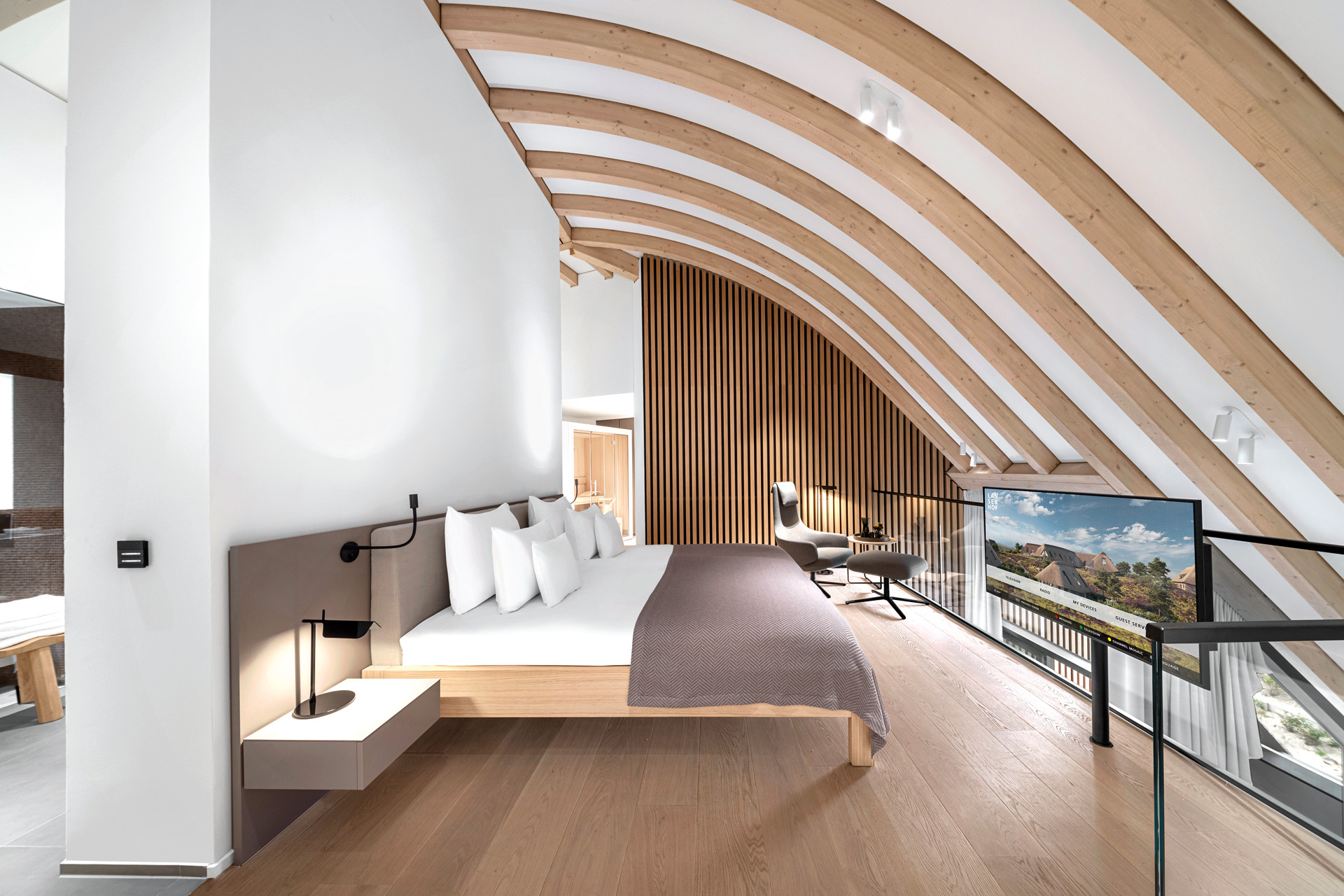 The rest of the time, I was either reading (down by the fire in the sauna), ebiking around the island with the wind in my hair, watching the fifth series of The Crown on the lower-floor of my vast bedroom and bobbing off in my robe to appointments for cryotherapy – I spent the three minutes in a -110°C chamber singing the ditty, One, two, three, four, five… Once I caught a fish alive, over and over again and flailing my arms around (but it's so good for lowering inflammation and helping with joint pain, plus it's the equivalent of expending 600 calories as your body is working so damn hard to keep warm); hypnotherapy – if you have any issues like sleeping, Heide Ziegenbein is the woman to see; and therapeutic massages all designed to aid detoxification. They also have a programme of Nordic walking, yoga, meditation and breathing that you can dip into at will.
You can treat yourself aesthetically too. The beauty range is extensive (and expensive); they even offer Emsculpt. But really, the beauty is all around you on the island – you just have to be able to see it, with a lightened step, clear eyes and focused vision – all of which will be yours at the end of your stay. And, of course, a flatter tummy.
A stay here is like wearing haute couture. You can tweak it here, remodel it there, or have it completely redesigned, but you will always look fabulous. At Lanserhof, you will feel fabulous too.
BOOK IT: Seven-night Cure Classic including accommodation, from €7,000. lanserhof.com
GETTING THERE: There are no direct flights from the UK, but it's easy to connect from the major German airports.