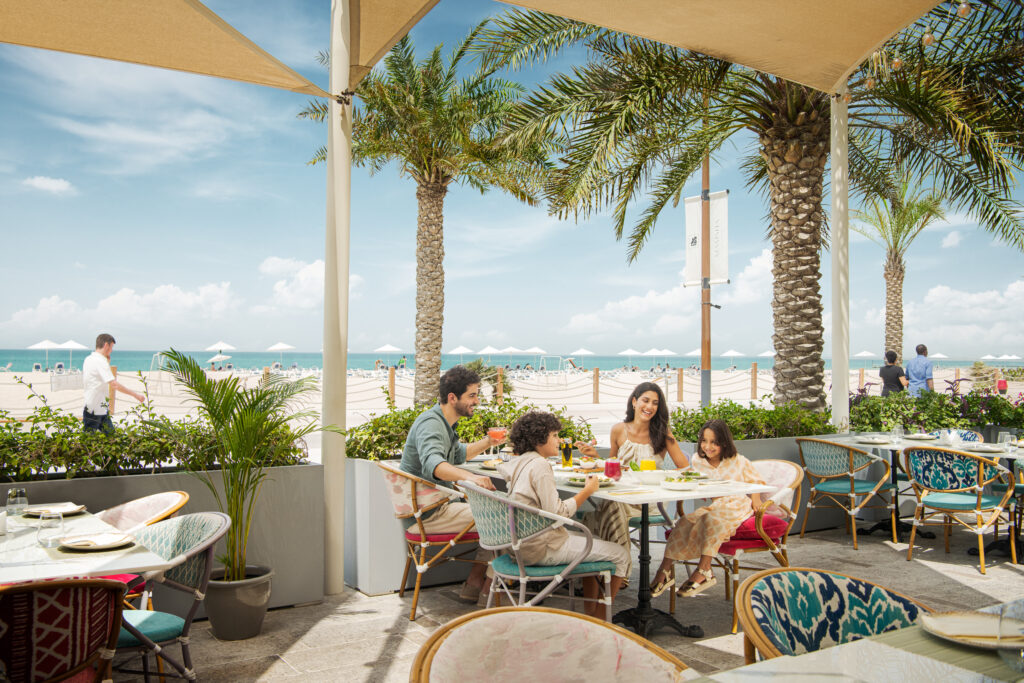 If you are looking for enriching experiences in the UAE's capital, look no further than Saadiyat Island. Abu Dhabi's leading beach destination, Saadiyat Island offers visitors unique and inspiring experiences, guaranteed to take you on a transformative journey.
Overlooking the glittering turquoise waters of the Arabian Gulf, Saadiyat Island offers captivating natural surroundings, pristine white sandy beaches, luxurious resorts and a vibrant culture and entertainment scene. Located a short drive from Abu Dhabi's downtown, and 20 minutes from Abu Dhabi International Airport, Saadiyat Island is the place to expand your horizons, revitalise your senses, and nourish your soul.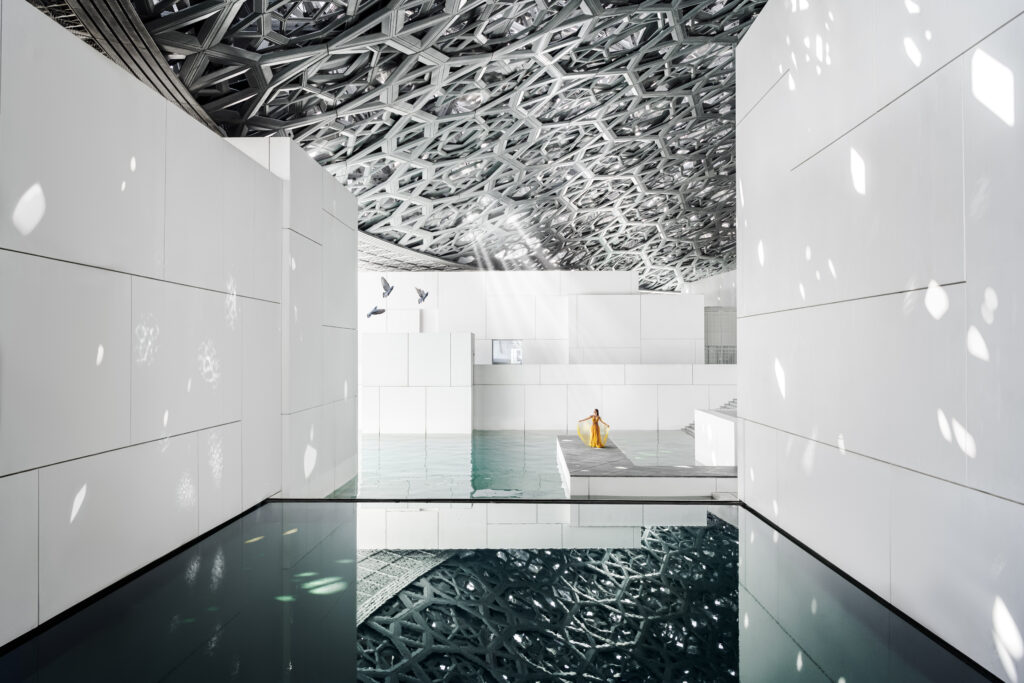 Here is what visitors can expect from the island:
Soak in the sun on Saadiyat's pristine, white beaches
With expansive white sand beaches, Saadiyat Island is the perfect place to relax by the tranquil, turquoise waters of the Arabian Gulf. Saadiyat Beach has a well-deserved reputation as one the best beaches in the UAE which is accessed via a wood boardwalk in order to protect the beach's native wildlife including hawksbill turtles. For a more luxurious beach experience, head to Saadiyat Beach Club which offers guests access to a private beach, along with a selection of restaurants, an outdoor swimming pool with private cabanas, day spa and gym. Newly opened Kai Beach will transport you to a dreamlike ambience to rest, reconnect with your soul and rejuvenate. Expect white sands, turquoise waters and mesmerizing sunsets. Or stop on by Soul Beach – the picturesque beach features parasol-flanked sunbeds, guaranteeing a day to remember.
Unwind at one of the hotels on Saadiyat Island
Book a weekend getaway at Saadiyat Island and have your pick from a plethora of hotels on the island. Expect lush greens, tranquil turquoise beaches and time away from the hustle and bustle of the city. Choose from Jumeriah at Saadiyat Island Resort, Park Hyatt Abu Dhabi Hotel and Villas, Rixos Premium Saadiyat Island, Saadiyat Rotana Resort & Villas, The St. Regis Saadiyat Island Resort and Nurai Island.
Marvel at the wonderful wildlife
Saadiyat Island is a protected haven for wildlife and marine life. The island is home to an abundance of beautiful animals, including Arabian gazelles, which are often spotted roaming around Saadiyat Beach Golf Club. If you're lucky you might spot a Hawksbill turtle which seasonally nest on Saadiyat's pristine beach. By the beach, beautiful bottlenose dolphins make frequent appearances at Saadiyat Island's beach, leaving you in awe with their playful nature. A kaleidoscope of vibrant birds can be seen flying the skies across Saadiyat Island.
Visit the iconic Louvre Abu Dhabi
Saadiyat Island is the home to the first international outpost of the iconic Louvre Abu Dhabi. With stunning architecture and a thought-provoking collection, the Louvre Abu Dhabi has been described as 'one of the seven wonders of the urban world'.
Explore the restaurants and cafes along Mamsha Al Saadiyat
Foodies will be spoilt for choice at Mamsha Al Saadiyat, a beachfront community with a wide array of restaurants and cafes stretching across a beautiful promenade with breath-taking views of the Arabian Gulf.
Immerse yourself in culture at Manarat Al Saadiyat
Set in the heart of Saadiyat Island's Cultural District, Manarat Al Saadiyat is a place and space for creative artistic expression. Visitors can experience a whole range of cultural activities, from interactive exhibitions, art classes and community events to performances, workshops and film screenings, all year round.
Relax and rejuvenate with Saadiyat's wellness offerings
Saadiyat Island is an iconic wellness destination, offering premium yoga and wellness offerings. The spas across Saadiyat Island are an innovative, all-encompassing collective of health, fitness, and beauty. Witness a unique blend of sophistication and quality services with authentic, honest and genuine care.
Take a swing at Saadiyat Beach Golf Club
The Par 72 Saadiyat Beach Golf Club is the Gulf's first beachfront golf course, offering golfers an unparalleled experience with views of the glistening Arabian Gulf. The meandering, 18-hole, eco-conscious golf course has been designed with amateurs and professionals in mind ensuring that everyone, regardless of their skill, can experience this stunning golf course.
Stay at the exclusive Nurai Island
Located a mere 15-minute boat ride away from the shores of Saadiyat Island, Nurai Island is the ultimate luxury hideaway. The boutique private island resort offers a piece of paradise with a world-class oceanside spa, fine-dining and casual restaurants, a beach club, and a calendar of exceptional activities on land and sea.
Unleash your inner model on Saadiyat Island
With its exquisite natural landscape and stunning architecture, Saadiyat Island makes the perfect backdrop for a photoshoot session for those seeking beautiful wedding photographs or simply wishing to capture lasting memories against turquoise seas and white beaches.