The post Qantas Executives Tasked With Handling Baggage appeared first on TD (Travel Daily Media) Travel Daily.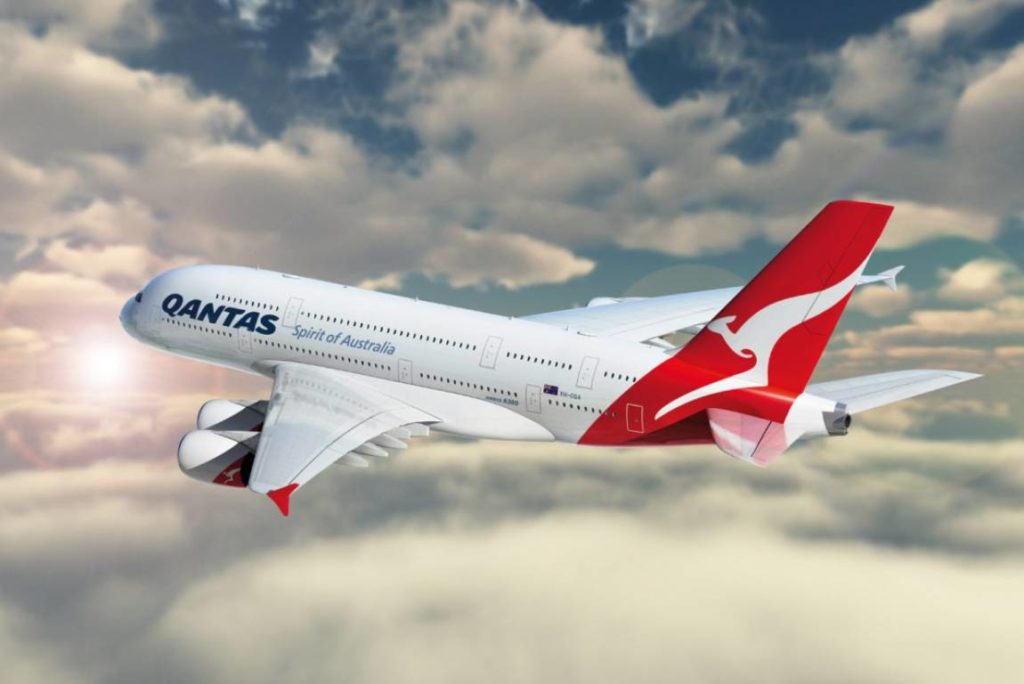 Executives and senior management at Qantas have been asked to work as baggage handlers for a three-month "contingency programme" in order to combat labour shortages and aircraft delays.
Qantas outsourced 2,000 of its in-house ground handlers last year, a move that the Federal Court later found to have partially violated the Fair Work Act and rejected Qantas' appeal. In the meantime, the airline has filed a second appeal.
Third-party company Dnata, which is now contracted to fulfil Qantas' ground services, is preparing to vote on strike action amid ongoing conflicts over pay and working conditions, which coincidentally overlap with the announcement of the new contract.
According to a report by The Australian, one hundred senior Qantas managers are now being requested to volunteer for ground support chores, including scanning and sorting passenger baggage, operating tugs and carrying bags aboard planes.
"You'll be an embedded resource within the ground handling partners during your time in the contingency programme," chief operating officer Colin Hughes said in an internal memo to colleagues about the programme.
As a result, you'll be given a roster, be scheduled to work, and be overseen and handled in the live operations by our ground handling partners."
"There will be no expectation" that personnel will choose to take on the role on top of their regular full-time obligations," Hughes said.
An airline spokeswoman for Qantas stated that the airline's operational performance had not met its customers' expectations or the standards it sets for itself.
Our airport operations will maintain contingency planning for the next three months while we deal with the effects of a record flu season and continued COVID-19 cases in light of the tightest labour market in decades.
With an ongoing labour shortage, leaders have been requested to help out employees at all levels of the company on several occasions, but this three-month contingency plan is a huge step forward.
A critical lack of trained personnel in Australia's aviation industry is due to the COVID-19 pandemic, which has caused chaos in airports and increased aircraft delays, cancellations, and luggage mishaps.
In recent weeks, Qantas has been the target of heightened criticism after reporting the poorest on-time performance of any Australian carrier in June, with nearly half of all flights either delayed or cancelled. Cirium named Qantas as having the worst cancellation rate of any airline in the world as a result of this study.
Due to COVID-19 concerns, the cabin crew of an A330 was reportedly forced to lie across passenger seats in the economy cabin on a Qantas flight in 2022, which resulted in lengthy call wait times and significant delays over Easter.
Recently, the airline has been accused of failing to board bags into planes, losing or damaging them in the process, and leaving travellers stranded at airports worldwide after cancelling flights at the last minute.
Qantas domestic and international chief executive Andrew David wrote an op-ed last month to defend the airline following months of poor press and mounting customer dissatisfaction.
David acknowledged in the post that the airline "clearly does not deliver" on service but maintained that its flaws are mirrored worldwide.
However, there have been a "number of factors" that have led to its problems.
"Restarting an airline after a two-year grounding is complicated, and the aviation labour market, like with many industries, is exceedingly tight," he explained. "Add to it that COVID-19 infections are rising again during the winter flu season".
Investors have just reduced their assessment of Qantas stock from "neutral" to "sell" as the airline continues its public struggle against poor customer service, flight delays, and personnel shortages.
Additionally, the investment bank reduced the Flying Kangaroo's 2023 profit prediction from $740 million to $514 million, a more than 30% loss.
Qantas must fix its operational and service shortcomings to be again a premium airline, says Citibank analyst Samuel Sow.
Given that Qantas tickets are expensive, Sow predicted that performance would take centre stage. It appears, however, that doing so economically will be challenging.
The post Qantas Executives Tasked With Handling Baggage appeared first on Travel Daily.