Think of the lakes of northern Italy, and perhaps Lake Como pops into your mind, with the glitterati gracing its shores. Or maybe Maggiore. But you probably haven't heard of Lake Orta in Piedmont, the westernmost of them and the least showy. You'll see none of the development of heavily built-up Como, and though numerous wealthy people – including many non-Italians – have homes on Orta, you won't be reading about them in the glossies. People go to Orta – an inspiration for Byron, Browning and Balzac – for its tranquil charm and a quiet life. And, luckily, it registers only faintly on tourist radar, writes Anwer Bati. He checked in to Casa Fantini, a boutique hotel right on the lake, in the small town of Pella.
Read the C&TH Responsible Tourism Guide
Hotel Review: Casa Fantini, Lake Orta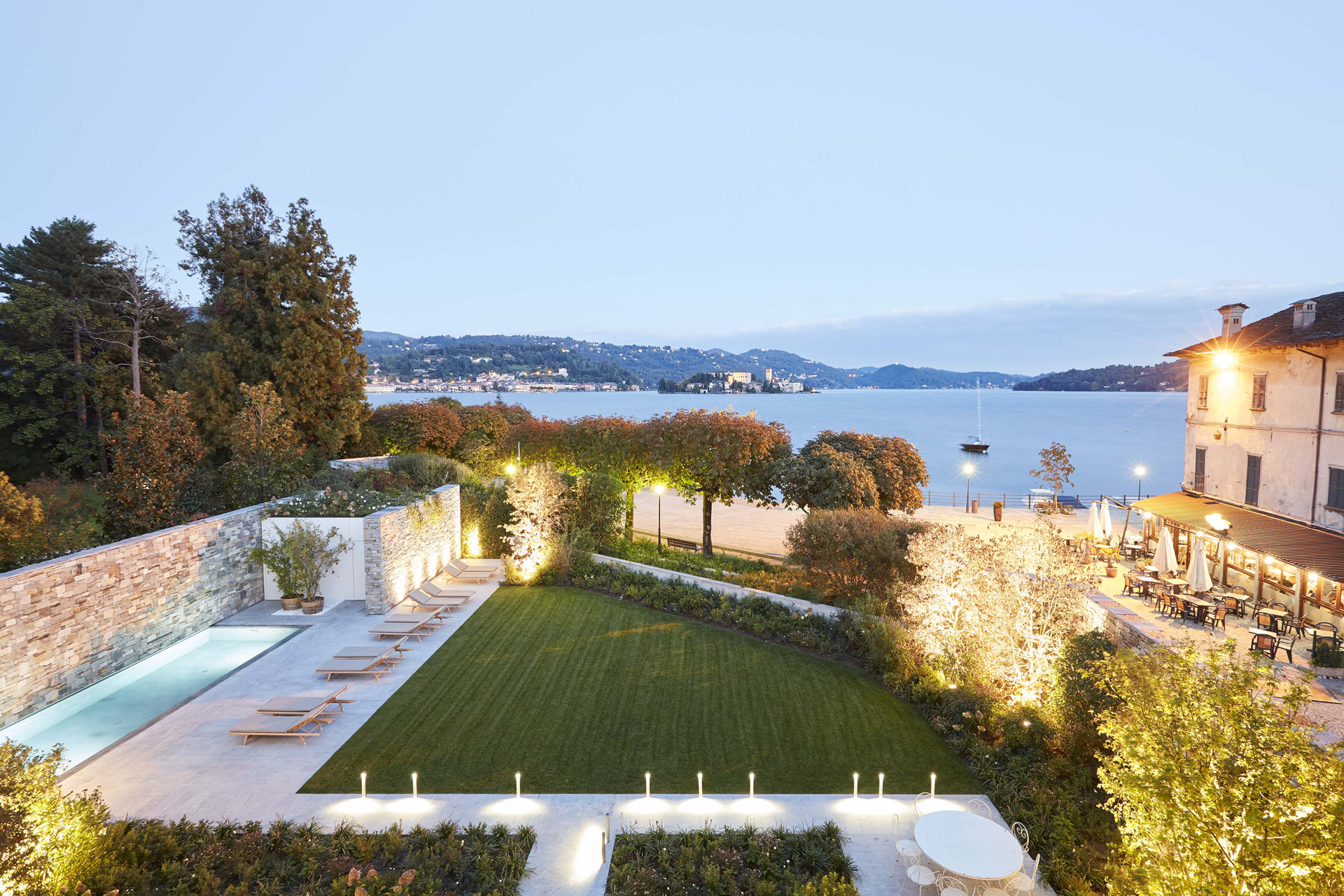 STAY
The important thing about this boutique hotel is that owner Daniela Fantini lives next door, and just beyond her house is the family factory making high-class bathroom fittings. So it's the feeling of almost being in a family home, albeit an exceptionally stylish one, that pervades the place – from the welcoming staff (reception is just a round table) to the relaxed atmosphere in the dining room.
Casa Fantini is right by the lake in the small town of Pella, around an hour by car from Milan's Malpensa airport (though coming from Linate takes longer). Originally a show house for Fantini's fittings, the hotel opened in 2017 and is spread over two buildings: one 19th century, the other specially built, both seamlessly connected by architect Piero Lissoni (who also designed the striking Fantini factory), whose contemporary but warm style enhances the sense of peace.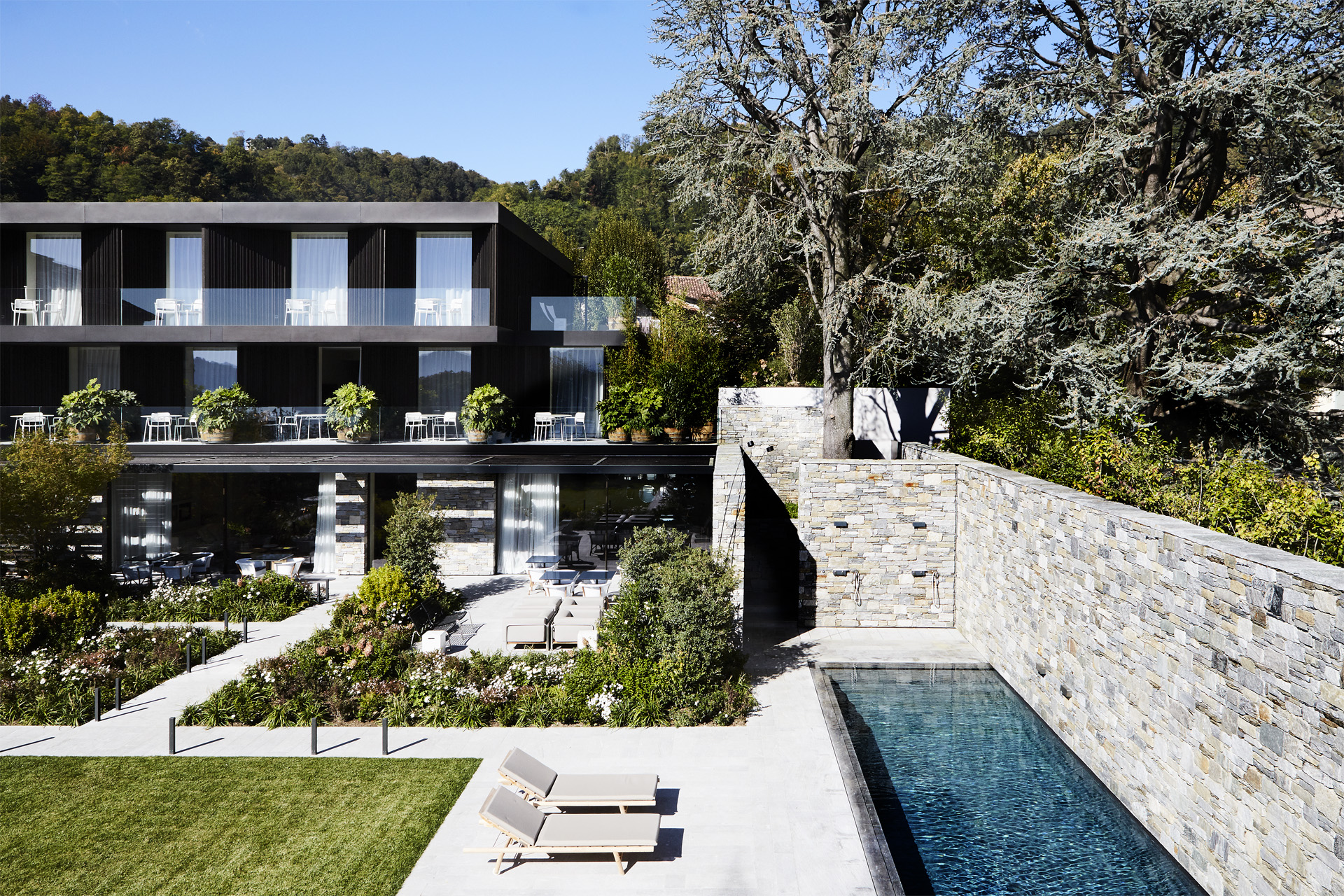 There are only nine rooms and two suites (both in the older building) at Casa Fantini, and all have stunning views of the lake. Rooms on the first floor are smaller and cheaper, with terraces rather than the balconies of the rooms above. Suites have bathtubs, but the other rooms have showers, all of them mini-hammams with mood lighting.
There's no spa as such, but you can book a range of Comfort Zone treatments in your room or in other suitable spaces. There's a smallish heated pool in the hotel's pretty garden.
EAT
At Casa Fantini, breakfast is readily arranged on your table with everything you could need, so you don't have to queue at a buffet. Eggs are made to order. The same space, with its stone walls and rustic tables, is used for lunch (snacks with a hot dish available) and dinner. 
At dinner, Chef Diego Bertona, who held a Michelin star at his previous posting, offers a choice of tasting menus with wine pairings (four, seven or nine courses) as well as a la carte ordering. The food is delicious, with mainly light, seasonal dishes, largely focused on local ingredients. You can eat inside or at tables outside.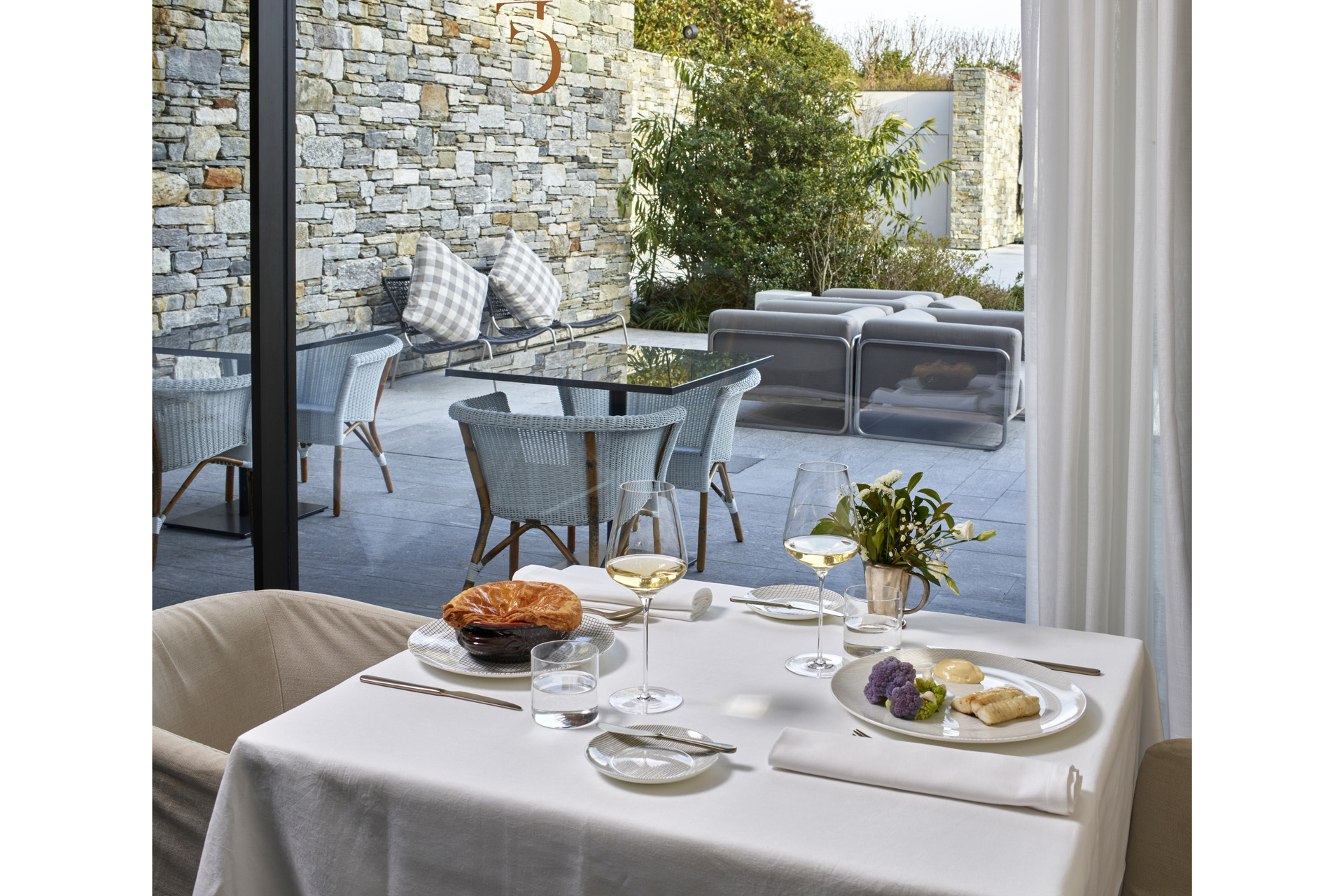 A special feature of the hotel is the evening apertivo in the lounge, lasting from 6 to 8 pm, where complimentary wine and snacks are served, and you can mingle with fellow guests. In a homely touch, available all day is an apple cake, the history of which evokes fond memories for Daniela. 
Casa Fantini also has a bar, Blu Lago, open to the public, with a large outdoor terrace. And, if you want to eat out, just next to the hotel you'll find a trattoria, a fish restaurant and a café – all with views of the lake.
DO
You can swim in Lake Orta, one of the cleanest lakes in Italy. You can also take boats (both public and private hire) to the lovely island of San Giulio, visible from all of the hotel's rooms and only a few minutes away from Casa Fantini. It has a fine Romanesque basilica, and a Benedictine monastery, now home to nuns. Wander the narrow cobbled lanes of the tiny island, and you will find a good restaurant, a shop selling bric-a-brac and some fine houses, some of them owned by wealthy foreigners, such as members of the Siemens family.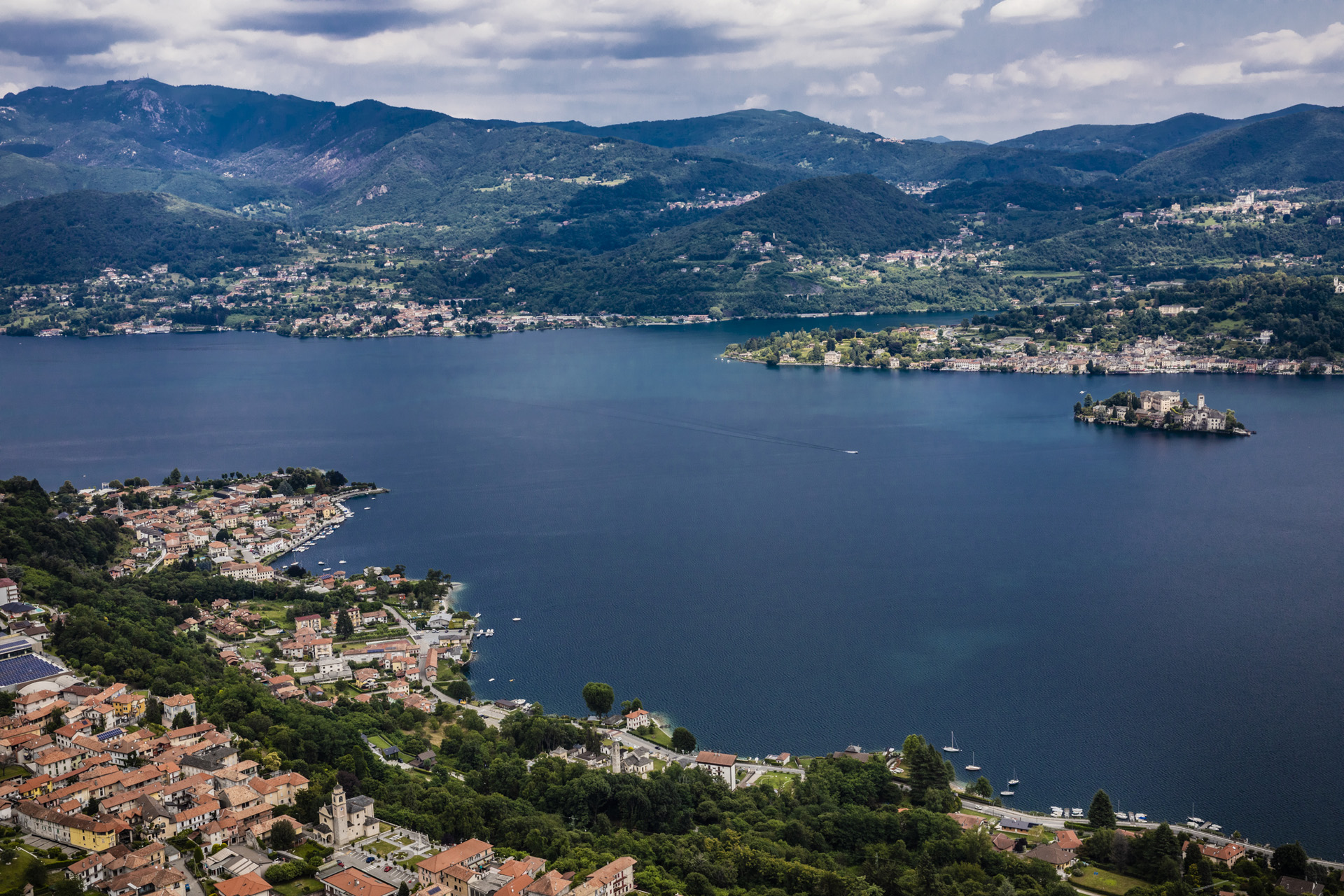 For a change of scenery, a few minutes further across the lake is the small but lively town of Orta San Giulio, with its pedestrianised streets, food shops, boutiques, bars and restaurants. You can also take boat trips (that the hotel can arrange) along the lake, with its views of the Alps in the distance.
THE FINAL WORD
A stay at Casa Fantini is all about peace and quiet, taking things slowly at the pace of what Daniela calls 'Lake Time'. But you also have luxurious rooms and very good food to go with the views. The hotel is a favourite for honeymoons and weddings, and you can take it over exclusively if you wish, with full service, including the chef.
BOOK
Rooms start at £457 per night B&B. Exclusive use of the hotel from £12600 per night. casafantinilaketime.com 
Featured image: Lake Orta
MORE BEAUTIFUL ITALIAN HOTELS
The St Regis, Venice / Vico Milano, Milan / Il Sereno Lago Di Como, Torno