With its New York aesthetic, destination atrium restaurant and prime location opposite the Royal Opera House, NoMad London has quickly secured its place as one of the capital's coolest hotels.
Hotel Review: NoMad London
Repurposing an iconic building is no mean feat – particularly when it's one so steeped in history as Bow Street Magistrates Court. The Grade-II listed building was first built in 1880, and was the home for a string of high-profile trials over the years: Oscar Wilde, the Kray twins and Emmeline Pankhurst to name a few. Even the late Vivienne Westwood spent a night in its cells for a Breach of Peace case back in the '70s. 
Since 2006, though, it has stood empty, until the Sydell Group (parent company to the NoMad Concept) got the go-ahead to transform it into a hotel. NoMad London was to be the first UK outpost from the concept, which was born in Manhattan, with branches to follow in Las Vegas and Los Angeles. When the London sibling opened its doors in 2021 – stalled by the pandemic – it was clear they'd pulled off the transformation.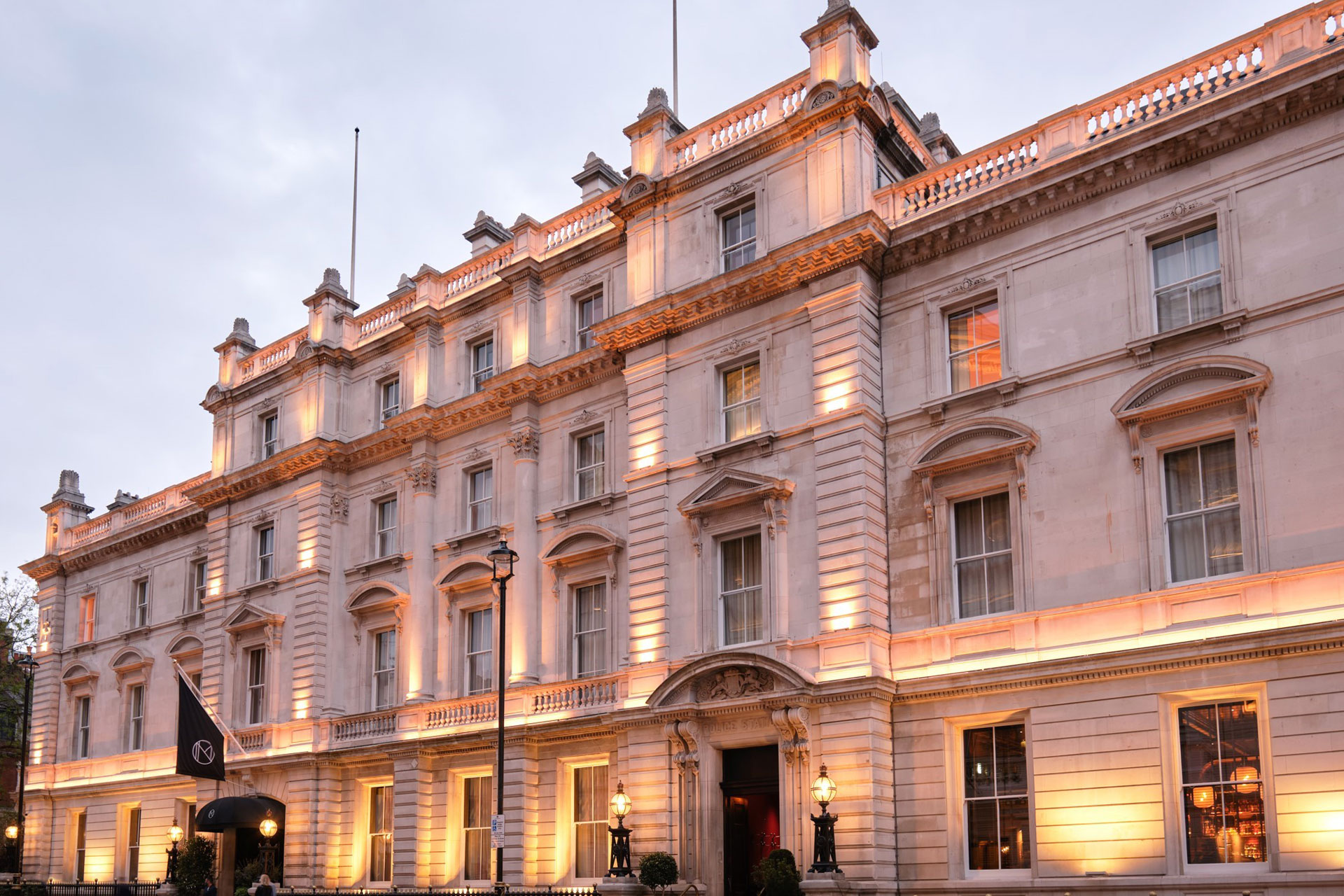 STAY
Upon arrival, the first thing you'll notice is the lighting – or lack of it. The lobby sets the tone for the seductive, dark vibe that runs throughout the hotel, with its endless subterranean rooms and cosy corners. US design studio Roman and Williams, renowned for its sumptuous interiors, was tasked with creating the NoMad look, channeling the group's American roots while bringing a new London edge to the table.
Their vision was to create something that was 'beautiful, bohemian and evocative all at once', which comes across throughout. NoMad is warm and welcoming, but glamorous at the same time, with rich, textured interiors – the reception area, for instance, is swathed in a hand-embroidered version of Watts of Westminster's archival pattern pear. You'll find hundreds of unique artworks dotted throughout the building too, from Claire Basler's dusky cloudscape in the old courtroom to abstract paintings from Swiss-born artist Caroline Denervaud.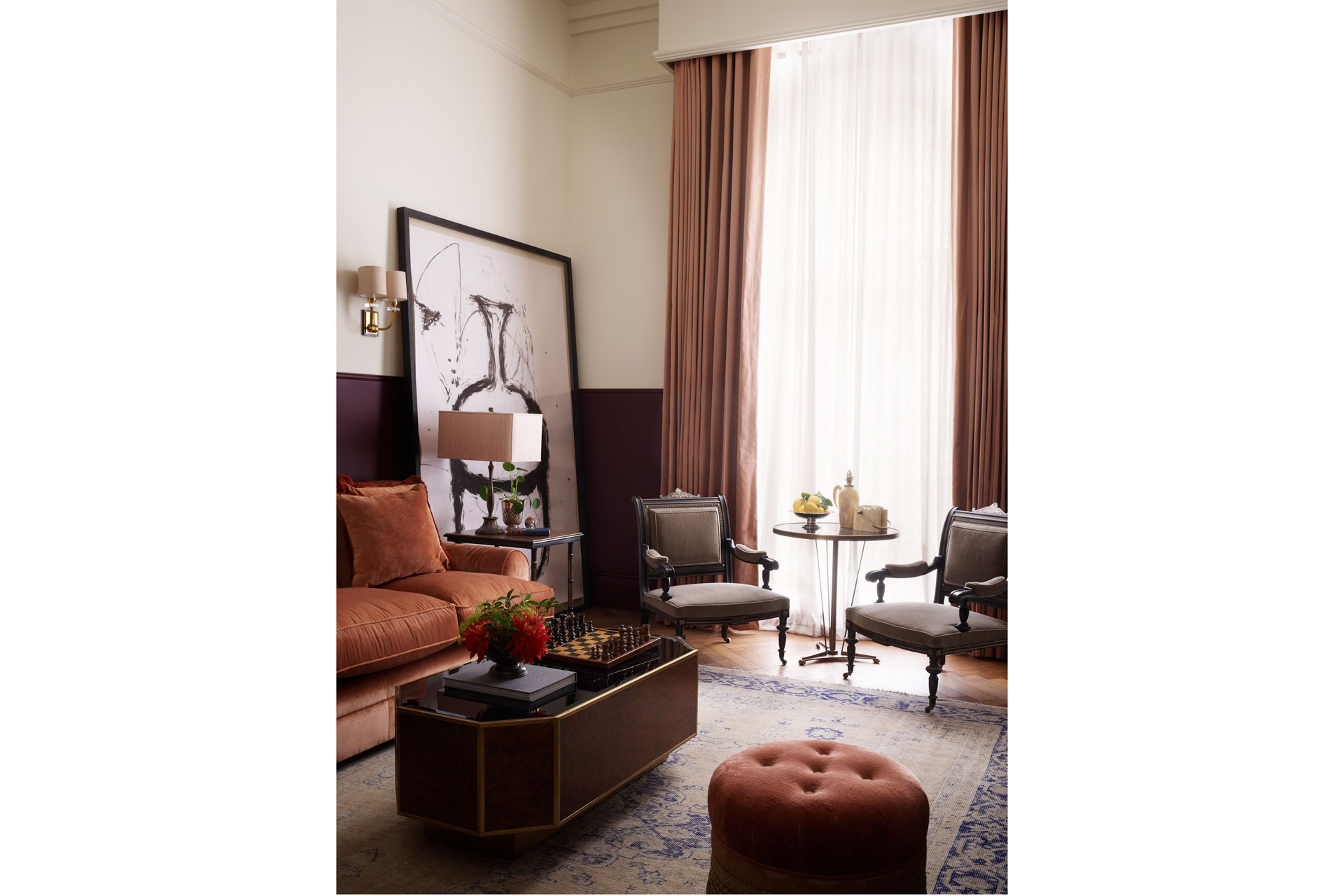 The hotel's 91 bedrooms are equally aesthetic, ranging from small classic rooms to very spacious suites. All have a homely feel with mid-century modern decor: think black gilded wardrobes and retro rotary phones, with orange and maroon hues and lots of quirky art. Suites are particularly impressive on the design front – the Magistrates Suite, for example, offers views of the Royal Opera House, a balcony, and a white marble bathroom kitted out with Argan Oil toiletries. 
EAT
Food and drink is a pivotal part of NoMad. The venue's centrepiece is The NoMad Restaurant, a three-storey, glass-roofed atrium decked out with foliage and accessed via a mahogany-clad staircase, which is arguably one of London's most beautiful dining rooms. Head chef Ashley Abodeely has created a suitably chic menu to match, featuring some NoMad signatures, like the roast chicken for two, a decadent dish stuffed with foie gras and black truffle. New additions, meanwhile, include Herdwick loin of lamb, pan-roasted pollock with Swiss chard, and black truffle risotto, alongside lavish starters like a fruits de mer platter and caviar with griddled potato bread.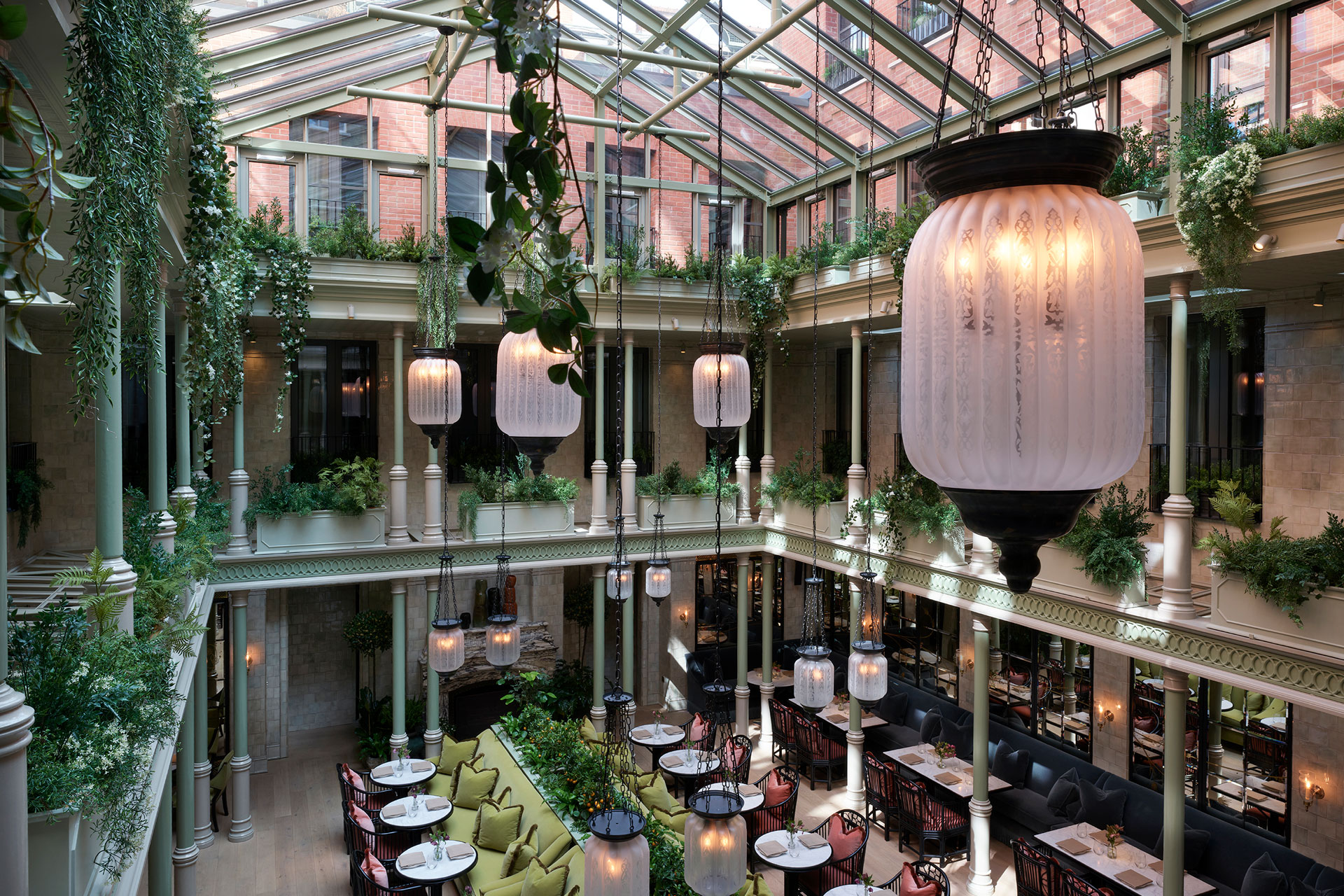 Lesser known, but equally lively, is Side Hustle: a Mexican-inspired bar and restaurant tucked away in the building's former police station. It has a seductive, buzzy vibe, and is the kind of place you could while away hours sipping cocktails. Naturally there's a strong focus on tequila – our top pick is the paloma, which swaps salt for pink peppercorns and adds a dash of mezcal into the mix. If you're feeling particularly indulgent, opt for one of the sharing cocktails, such as the Frida, made with reposado tequila, Oaxacan rum, melon, guava and cinnamon. Be sure to soak all this up with some of the sharing-style dishes, which were inspired by the fresh cuisine of Southern California. Kick things off with the trio of dips (the guacamole is dangerously moreish, bejeweled with pomegranate) ahead of small plates like parmesan croquettes, chorizo tetelas (triangular pockets of corn) and pork tacos.
Afterwards, pop into the hotel's hidden lair, Common Decency, for a nightcap. Located in the building's basement, the intimate bar has a prohibition feel, focusing on hyper-seasonal cocktails with a whimsical twist. 
DO
A stay here is all about hedonism: it's a place to eat, drink, lounge and relax. There's no spa, but wellness treatments are available from Ricari Studios and Katie England. And if you're looking for somewhere to relax, head to the library – a signature NoMad feature – where guests can cosy up with one of the many thoughtfully selected books on display, which cover everything from punk music to British gardens.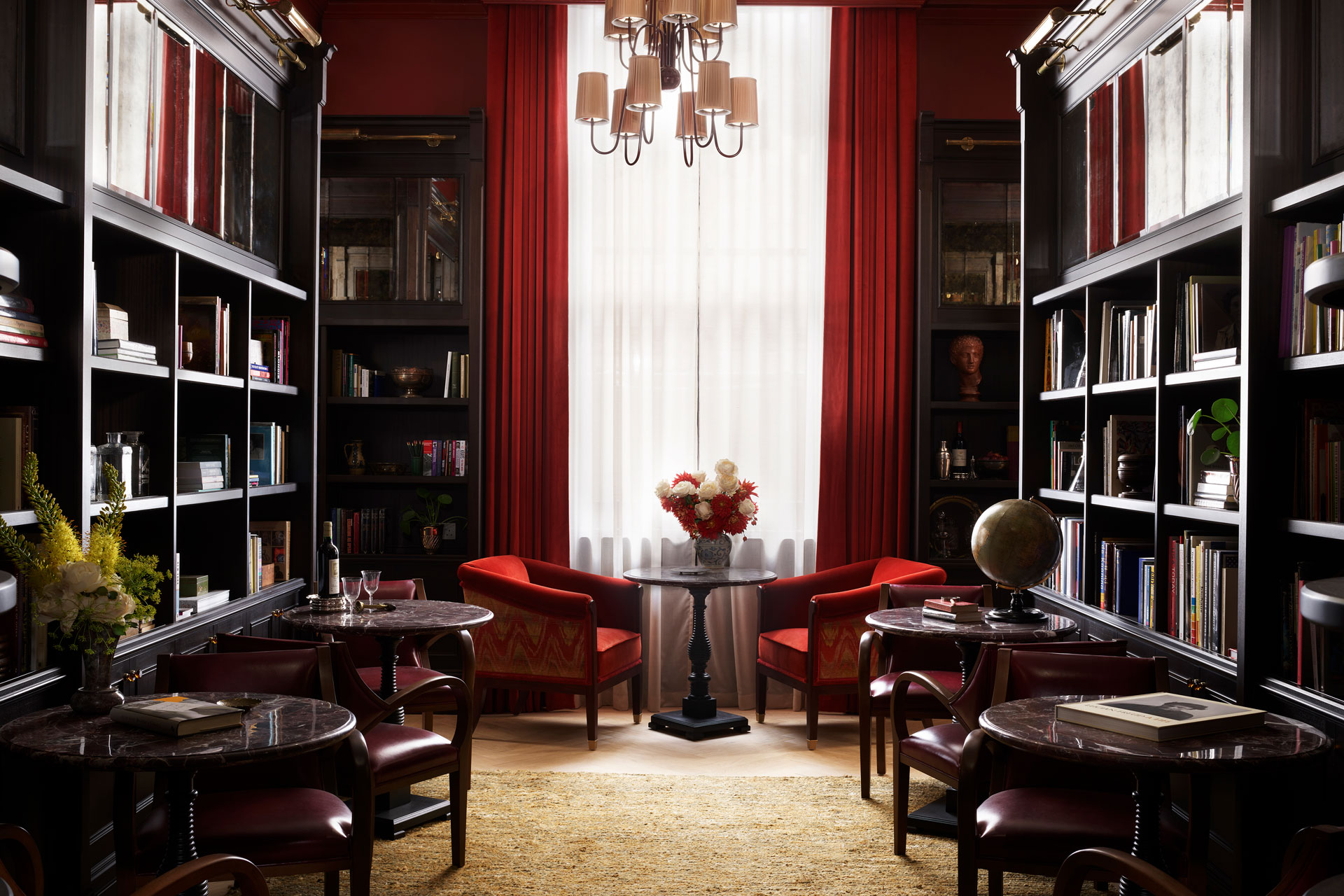 Prize yourself away, though, to explore the local area. As well as being bang opposite the Royal Opera House, NoMad London is located just moments away from Covent Garden's world-famous piazza, a hub of restaurants, shops and bars, while London's theatreland, Soho and Trafalgar Square are just a short walk away. Hotel guests also have complimentary access to the Bow Street Police Museum, which tells the story of the early Bow Street Patrols and Runners, London's first official law enforcement service.
THE FINAL WORD
Well worth a mention is the faultless service: NoMad staff are helpful without being overbearing, efficient yet relaxed at the same. In terms of target audience, the hotel is clearly steered towards adults – though families are welcome, and there are interconnecting rooms – and it's particularly well-suited to couples, with its low-lit bars and sultry common spaces. Ultimately, NoMad London is a place to come and have a good time, embracing the spirit of the new Roaring Twenties.
BOOK IT: