Lakes by YOO is an entry in our Great British Brands 2023 book. 
Lakes by YOO: Great British Brand 2023
'The Lakes is a very personal concept: I dreamt of bringing up children in the country but had a full-time role in London. I loved travelling, business, design, building things and started the YOO business with Philippe Starck, creating a hundred great £100 million+ projects in 46 countries. People recognise value through design: YOO is now the largest residential brand in the world. 
'Communities like Club Med and Mustique inspired me when I was younger. When the Cotswolds were on the rise, I had the idea to create an oasis where families of like-minded friends can get an injection of country: nature, rest and recuperation, relaxing spa-time, imagination, dreaming, creativity, exercise and learning – sailing, fishing, biking, bushcraft. Read, write, swim, be active in kayaks or on zip-wires with your kids, have coffee, relax by beautiful lakes. All in complete safety, 90 minutes from London. Forget the hassles of a country cottage: go where your fridge is full and your fire is lit. I found an old Cotswolds quarry, where the dream became reality.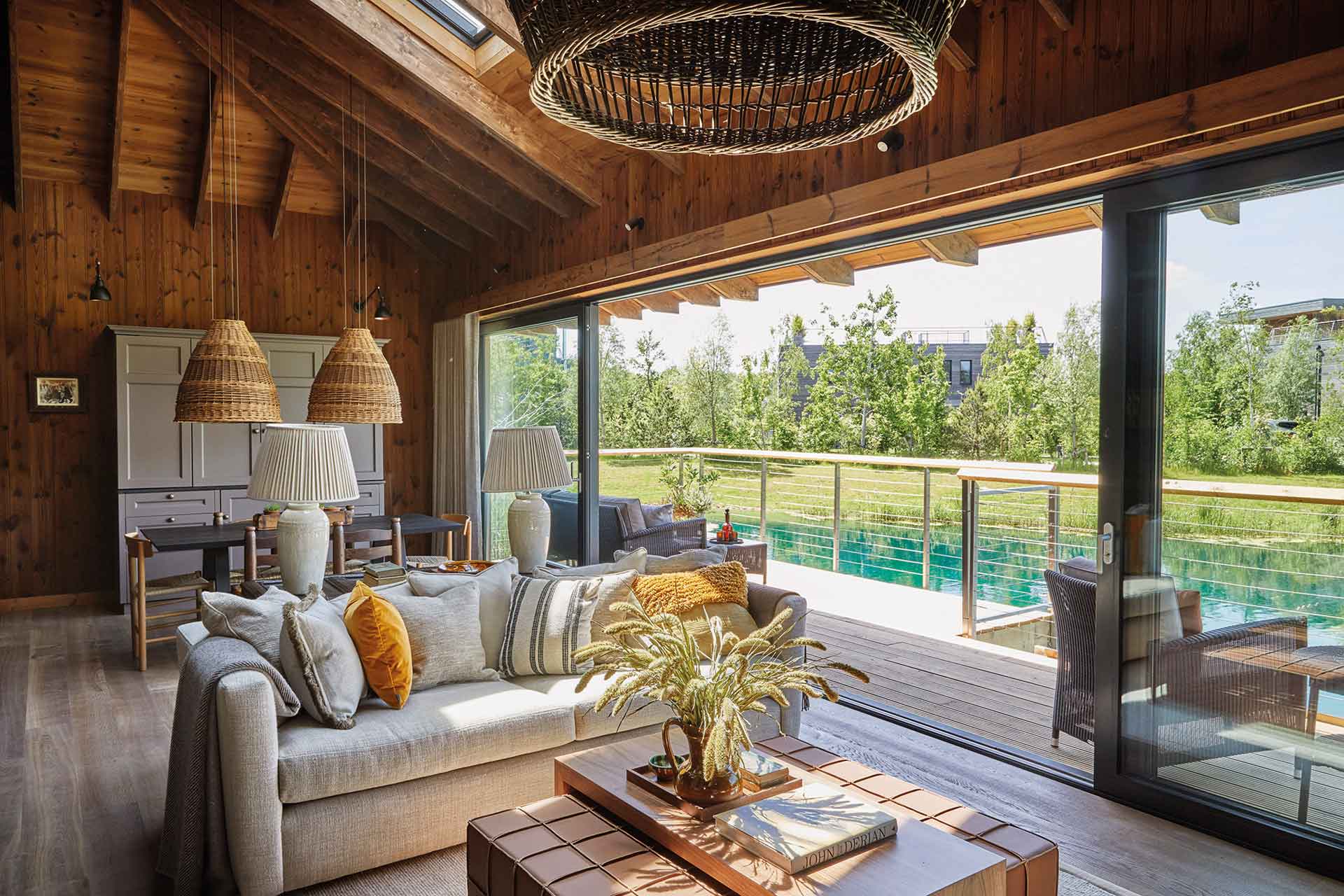 'Our market is cash-rich, time-poor: they invest in a desirable lifestyle, not fearing the economic cycle, but make money on their property – eight to ten percent compound growth since 2007. Some owners choose to rent out their houses through us – that's cash back on their asset, and capital growth over time.
'This year, our adjacent Cotswold Waters will be a natural progression: the same model as The Lakes, primarily family-orientated ownership, a degree of rental, and renting on behalf of owners. We've built cabins that we rent out, or that people can buy and then rent out. We've built suites which divide into 'hotel rooms' that people can rent without needing to book out a whole house. We also run cabins for corporate retreats, team-building and launches for Lamborghini, Land Rover and Google.' John Hitchcox, founder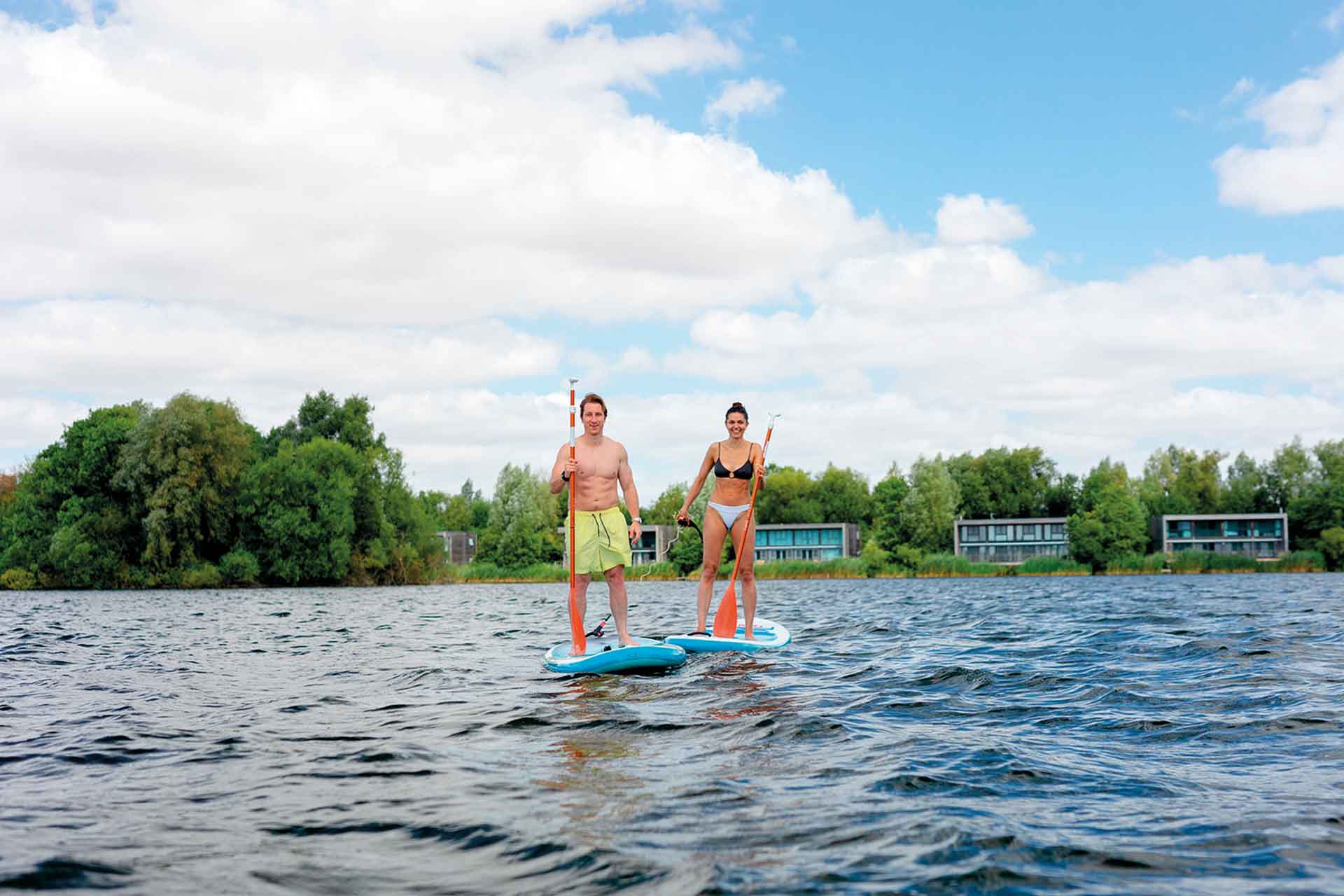 Timeline
2007
The Lakes by YOO opens, offering sustainable living in a safe and serene family setting in the Cotswolds, with design by award-winning YOO Studio.
2015
The interiors of The Barn House are designed by Kate Moss, with artworks by Damien Hirst and original Terry O'Neill photographs.
2021
The Lakes by YOO is officially classified as a Site of Special Scientific Interest (SSSI), documenting its thriving biodiversity.
2021
Neighbouring Cotswolds Waters launches with four lakes, 77 lakeside homes, 63 lakefront apartments, all in The Lakes by YOO style.
2022
The Lakes by YOO wins the Marie Claire UK Sustainability Award for 'Best for a Sustainable Holiday with Kids (UK)'.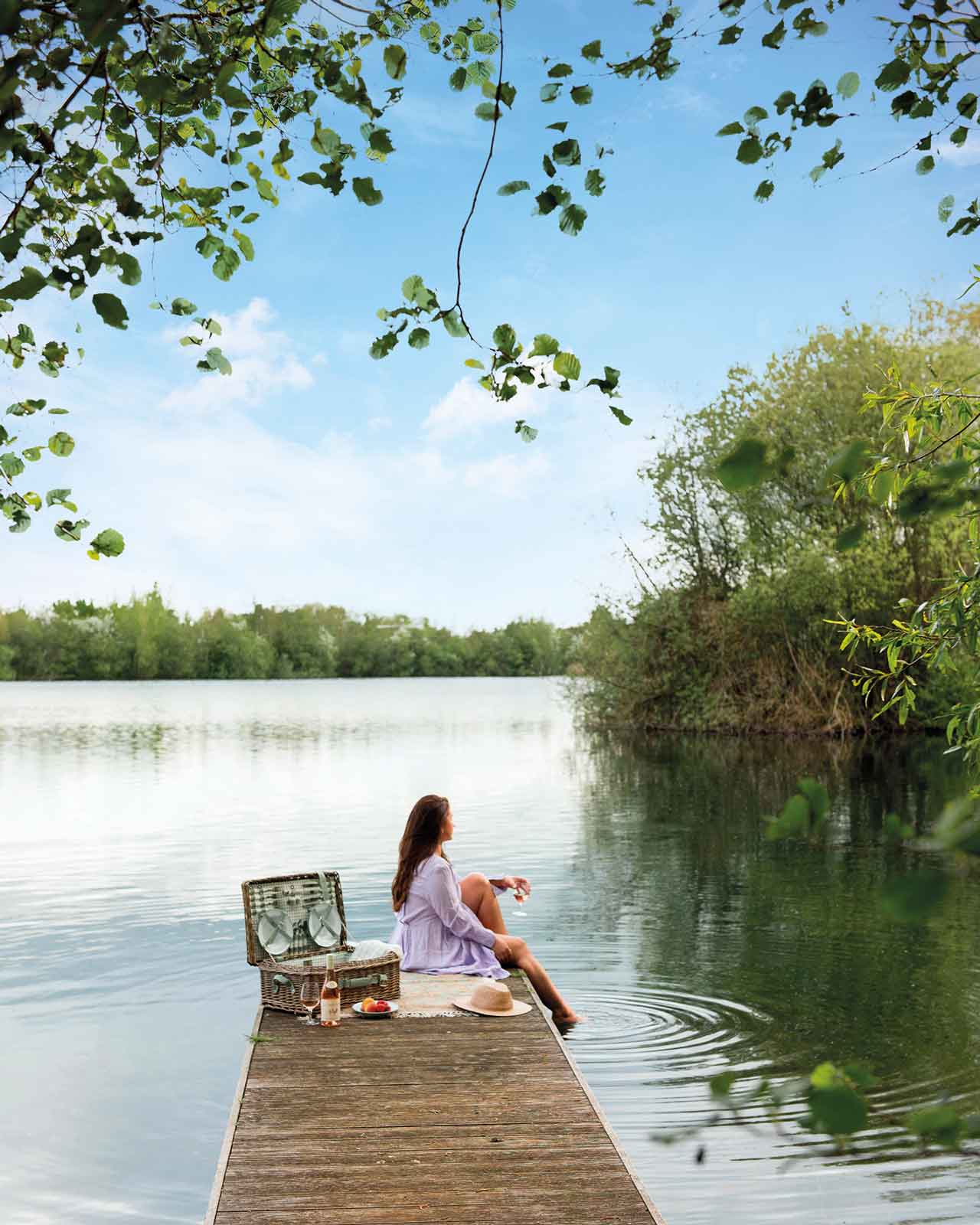 DID YOU KNOW?
Across 850 acres of lakes, meadows and woodlands, 500,000 trees have been planted and wildlife habitats preserved – sustainability and rewilding are priorities.

The daring can take on our woodland Tree Top Adventure, a suspended rope-course complete with climbing wall, leap of faith and spectacular zip-wire across one of 11 lakes. 

The Lakes by YOO is home to an art park featuring work by David Hockney, KAWS, and Yoshitomo Nara. 

The estate boasts an on-site mini-farm, where all the animals including goats and resident pigs, Frank and Kevin, have been rescued.

Design partners include Kate Moss, Philippe Starck, Kelly Hoppen and Jade Jagger.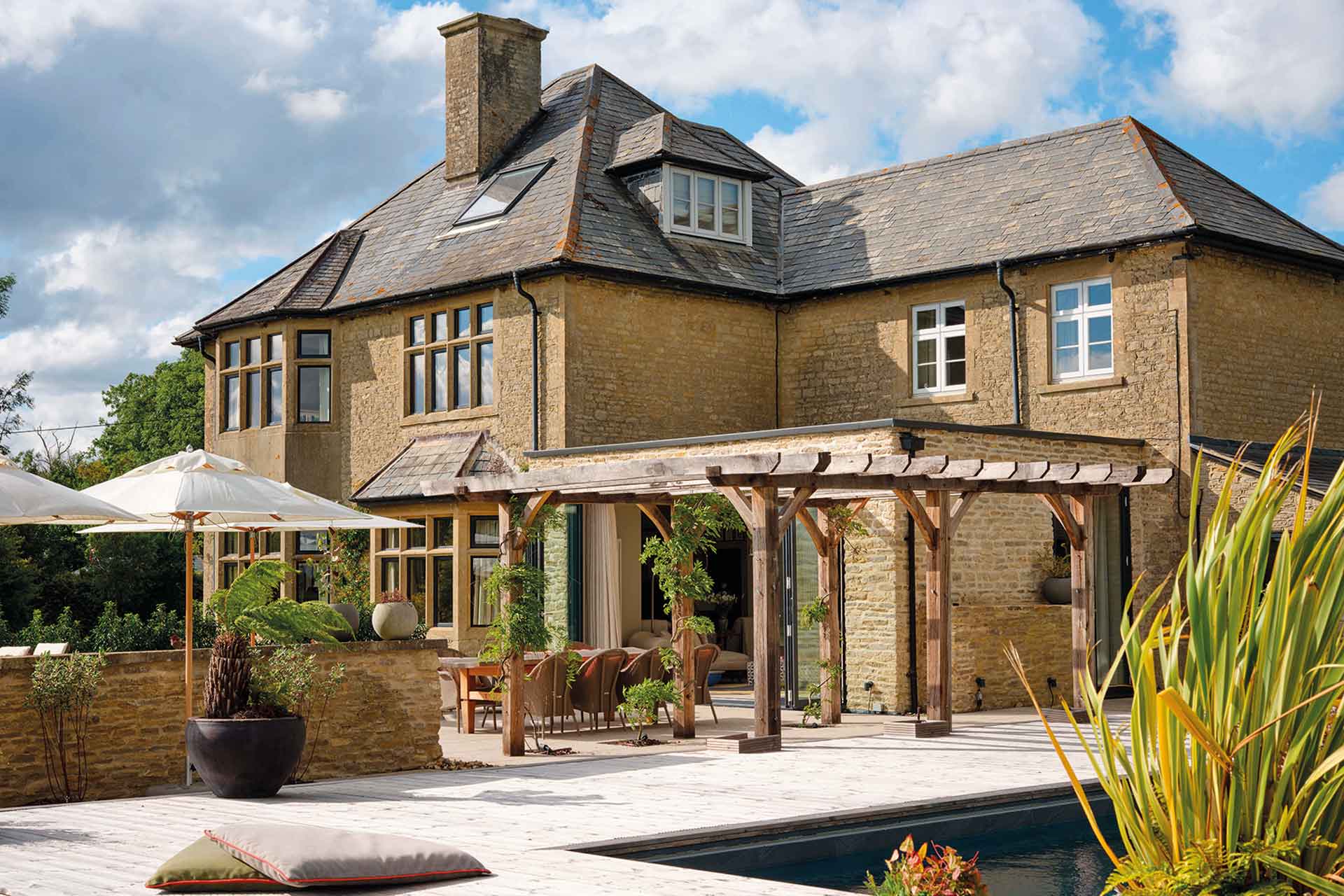 THE LAKES BY YOO
High Street, Lechlade, Gloucestershire GL7 3DT
+44 (0)1367 254260