African aesthetics are having a moment – from the spectacular William Kentridge exhibition at the Royal Academy to the V&A's blockbuster Africa Fashion. And there's no better place to experience African art in all its forms (from sculpture to scent and gemstones) than at the Delaire Graff Estate. Set in a glorious 106-acre estate bursting with vineyards near Stellenbosch, it's the hotel of Laurence Graff, jeweller, diamantaire, billionaire businessman and art collector. You can even rent his art-filled private house, the Owner's Villa, if your pockets are deep. 
Read the C&TH Responsible Tourism Guide
Review: Delaire Graff Estate, South Africa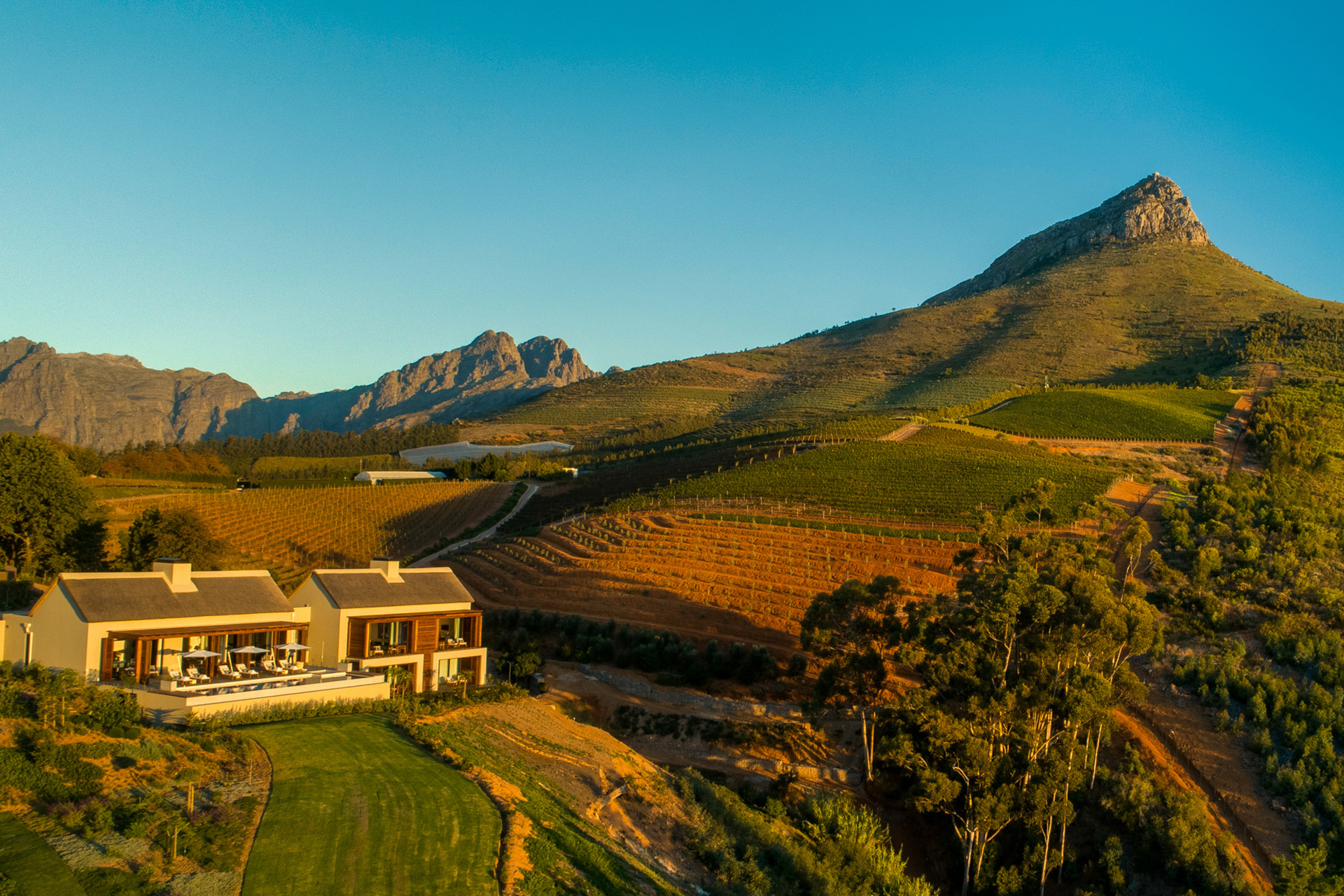 STAY
This exclusive hotel of two restaurants, a spa, a wine tasting room, a luxury shopping precinct, the Owner's Villa and 16 thatched lodges —designed by DHK Architects with the cherry on the top being the David Collins Studio interiors — is the ultimate in good taste. The communal spaces are splendid and tactile with natural, raw materials — sandstones individually stacked in walls, peach-pip embedded in concrete floors through to water features, including streams.
Plus, there's enough art on display to open a national institution. If you're feeling as flush as a diamond billionaire, stay in the 4-bed Owner's Villa-cum-art gallery (the works include Yves Dana and Cyrus Kairu), with stunning interiors (enough exquisite textures to open a braille guide to stylish, luxe décor), a walk-in wine cellar, and jaw-dropping views. Or bag the 426-ft, two-bed Presidential Suite, with its private pool, original artwork, sea of dark wood floors and tasteful taupes and creams. And with views of the Stellenbosch Valley and Table Mountain.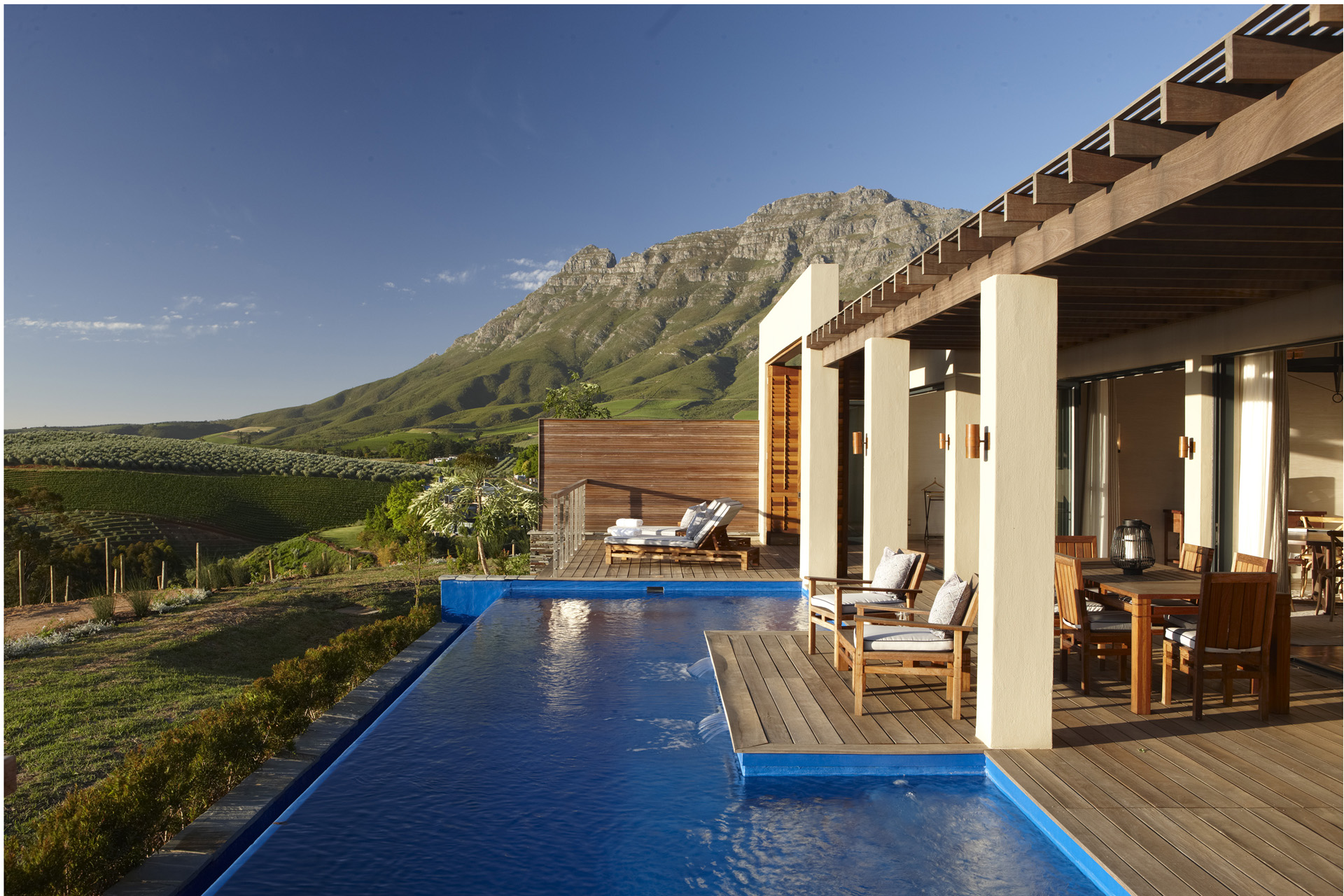 The Delaire Graff team has considered every detail to provide for guests' comfort – from offering detoxifying Buchu biscuits to start your morning, to your personal Bose sound system, to (unusual, this) a safe big enough to fit a laptop (and shopping bag of diamonds). From offering ingredients for you to make your own gin and tea infusion, to a bedside sample of to-die-for Graff fragrance. (The Oud, at £270, is a winner.)
The smiley staff tick every box: they are on it before you've even thought of what you need. You'll also eat, drink and rest well. And (a rarity in South Africa), you'll even feel comfortable sleeping with your doors and windows open. After all, there are 72 cameras, an electric fence and only one entrance (and you're probably less valuable than some of the art). The team has just begun to up its sustainability game too, and has just started recycling plastic bottles and using grey water for irrigation. Add to that that Laurence Graff declares the secret of success in the jewellery world is that it's all about emotion — which has been successfully translated here into bricks, mortar and interiors — then you'll find this place is as beautiful and alluring as any icy gem.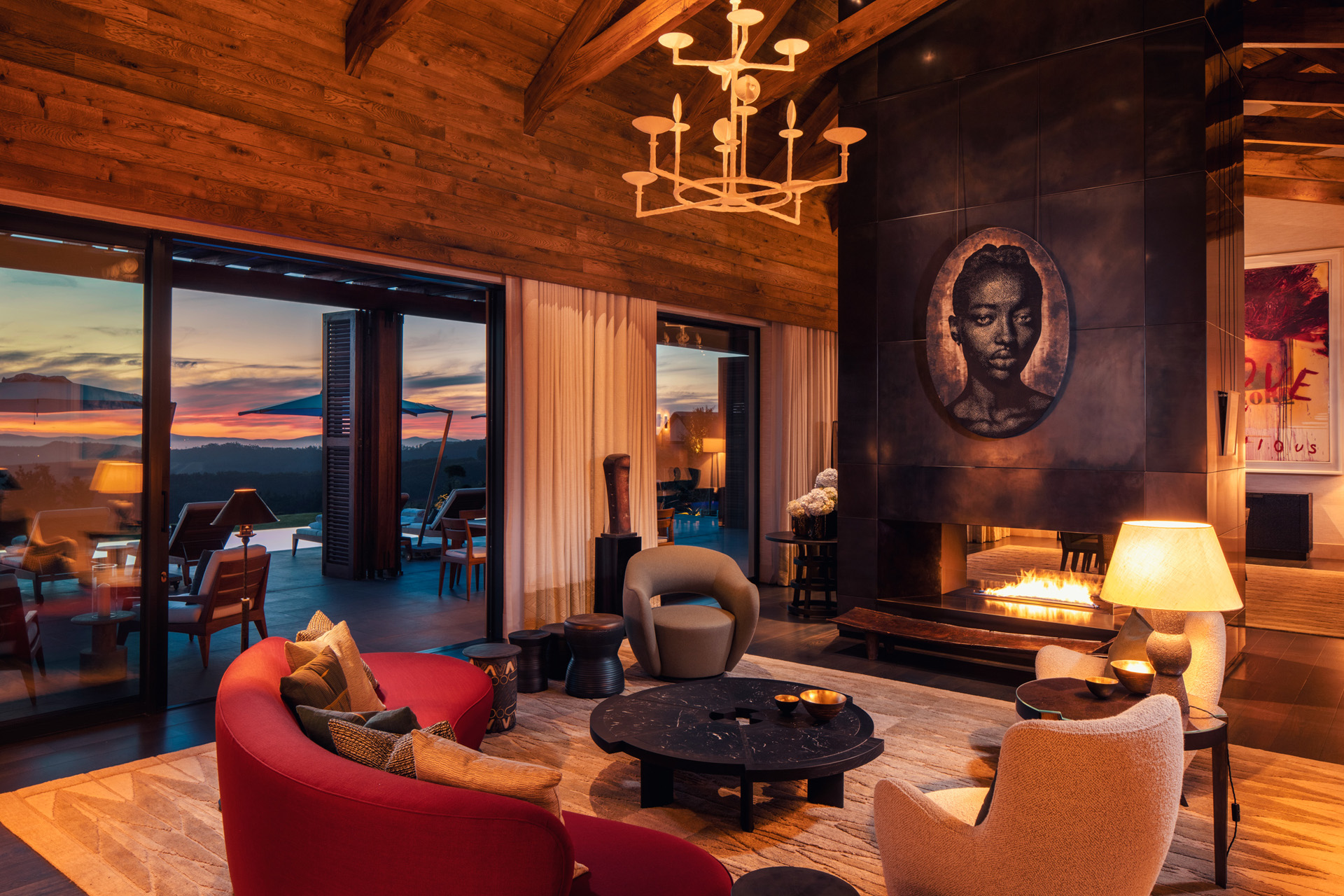 DO
One seasoned Cape Town visitor describes the Dylan Lewis Sculpture Garden as her favourite place in South Africa. It's a must. It's so off the beaten track — you'll need Google maps to navigate there, and then there's no sign on the gate — and by appointment only, thus guaranteeing a peaceful experience. It's located betwixt the worlds of 'wild' and 'tamed' in the artist's words: the slopes of the craggy Stellenbosch and Helderberg Mountains and the manicured outskirts of Stellenbosch.
Lewis may be famous for his sculptures of big cats, but his 60 exhibited works also extend to fragmented forms and shamanic figures (exploring his 'inner wildness'), plus his lockdown triumph, Vortex, a maelstrom of struggling forms. There are also other African artists on show, including Angus Taylor's rammed earth man, and internationally celebrated artist Deborah Bells' Tribal Figures. You'll find everything in 17 acres of hidden groves, among indigenous plants (particularly fynbos), birdsong and scent, and along paths that wind between natural springs and a lake.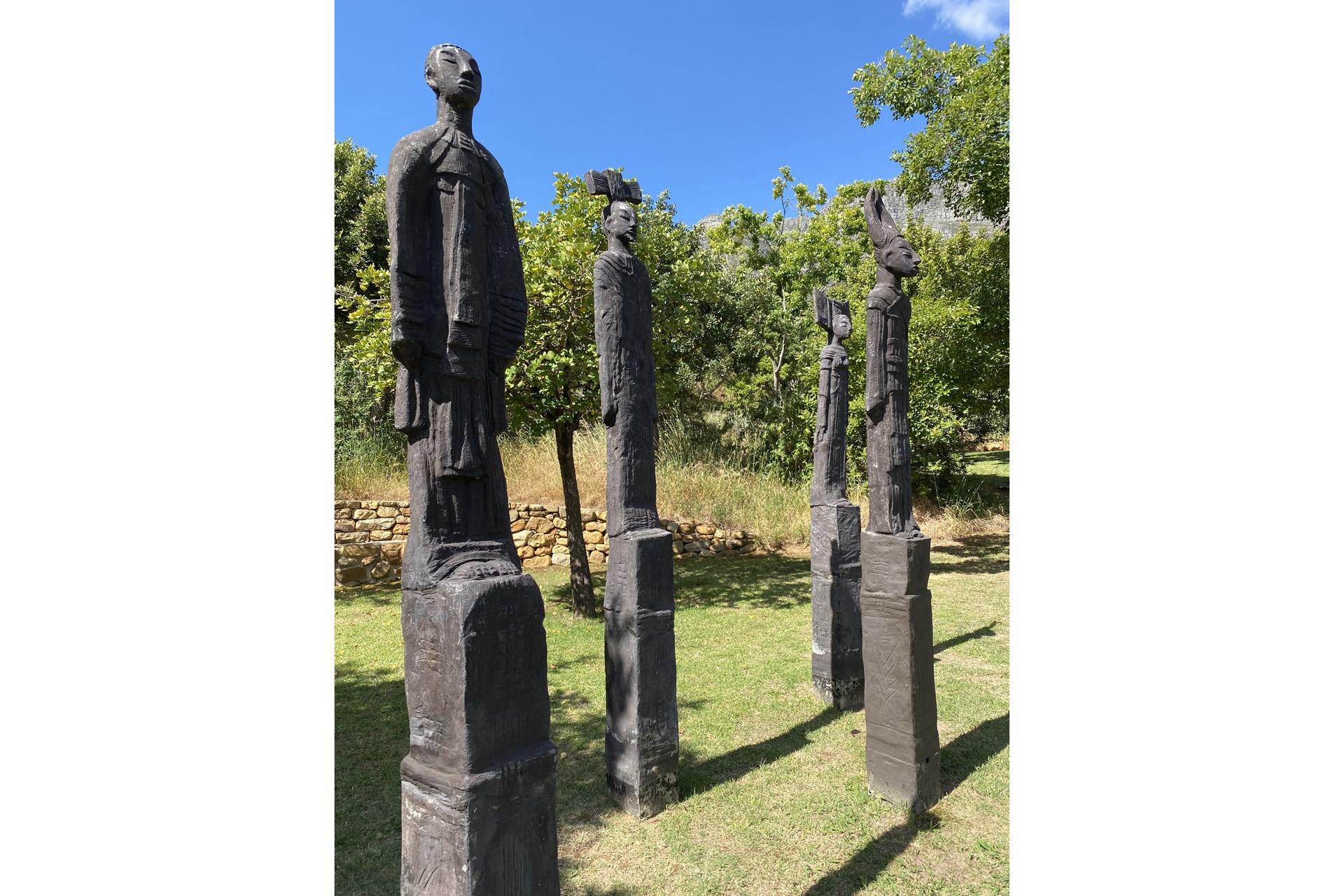 Hot foot it around Stellenbosch's art offering from the Rupert Museum (the collection of the late South African industrialist, Dr Rupert), the Palette Art Gallery, Vicent da Silva and GUS. Then return to Delaire for some diamonds-as-art in the Graff boutique — the diamantaire even had the estate's Carissa flower copied into a gem collection.
Then take a Delaire Art Tour to admire some of the 400 African works, the biggest personal collection in the southern hemisphere. Lionel Smit (including his portrait of Graff with his shrewd, penetrating eyes) and Anton Smit, Deborah Bell, Dylan Lewis, William Kentridge and Fred Schimmel (dubbed 'the Picasso of South Africa') are all well represented. If you want more, you can always ask the concierge to book you a Silvercross helicopter to Cape Town.   
EAT
Dusk
Go to the newly-opened Dusk in central Stellenbosch and you'll have a first-rate experience that lasts for around four hours from the lights dimming at dusk. And you won't leave feeling stuffed, just marvelling at food as art: think exceptional presentation in which shells to stones all feature, and the dry-aged duck and heirloom beetroot main course is pure Miro; the stories the dishes 'tell' (via a changing cast of waiters, including one called Scholar); and the emotions such cuisine evokes.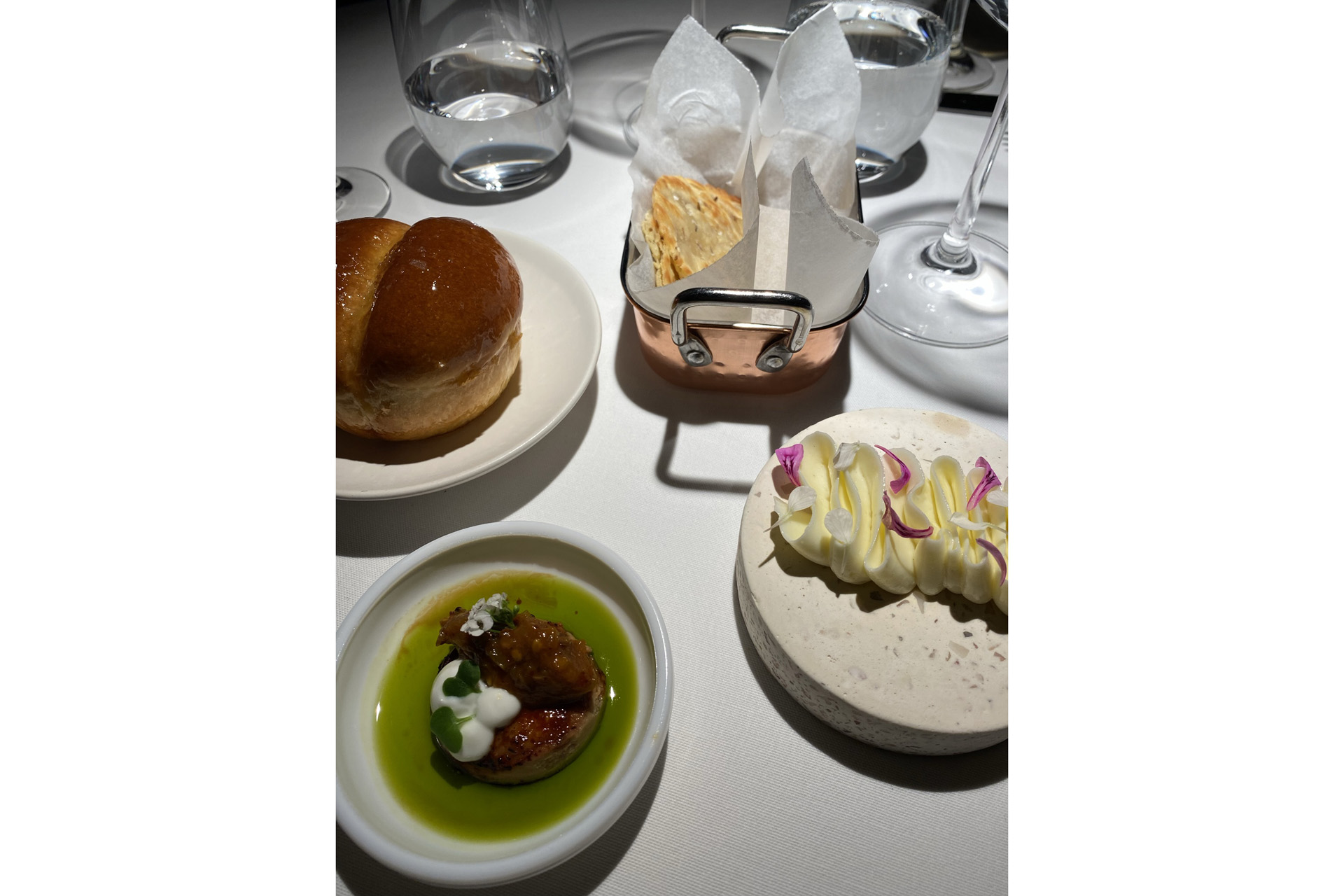 Go prepared to choose between a black and white 'tablet' to savour at the beginning of your meal — your decision will dictate what you're offered for pudding — and to define its subtle tastes. (Clue: coconut and honey in the white one.) And be ready to fall in love with their lemon geranium kombucha granita. (Their in-house fermentation preparation extends from kimchi to lacto-fermented gooseberry). Hats off to chefs Darren Badenhorst and Callan Austin (formerly of Franschhoek's multi award-winning Le Coin Français) for offering a symphony of refined seasonal tastes, flavours and textures, plus the comfiest of banquette seating in a calming ambience of long-stemmed glasses, white starched linen cloths and black walls. Add to that their zero-waste policy plus forest therapy and counsellors to support their staff's mental health, and this becomes more than a standout fine dining meets immersive experience. Not to mention that the tasting menus are less than half the European price. From approx. £50 per person, plus pairing. duskrestaurant.co.za 
Delaire Graff
Visit Delaire Graff's art-chocka Wine Lounge (or terrace) for a tutored wine experience, opting for an Icon Tasting (their premier selection; five wines for approximately £16) to understand why it's one of the most prestigious wineries in the world with its vineyards on the slopes of the Botmaskop Mountain, planted with Bordeaux reds and Chardonnay grapes. There are also ice lollies for kids, and cold brew coffee infused overnight for teetotallers.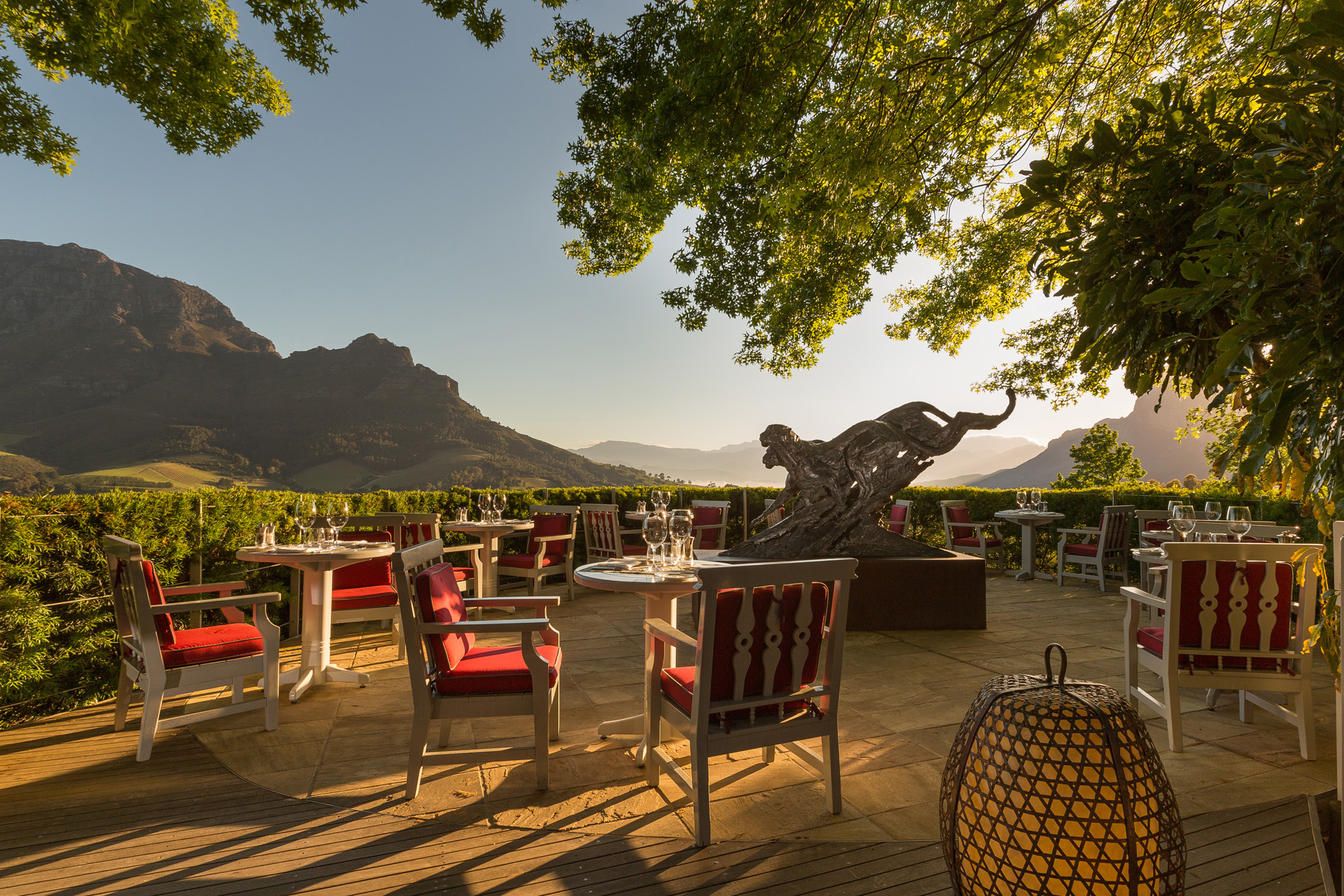 Eat at Delaire Graff and savour the Banghoek Valley views. It's hard not to become obsessed with the Delaire Graff Restaurant's truffle chips while Loyiso, the somelier, talks to you of granite and red clay soils, cold Benguela and False Bay winds, and how the 2017 Icon wine was God's gift to winemakers. And, for breakfast, don't miss a fresh mango smoothie and charcoal-blackened avocado in Indochine — which just bagged the Three Plate South African foodie award (i.e. it's world class) for its Afro-Asia dishes, served on copper-topped tables with a backdrop of the iconic Table Mountain. Eating a pear amuse bouche beneath an André Stead installation of 1330 Perspex birds in flight is worth the trip alone.
THE FINAL WORD
You'd be hard pressed to find a more beautiful location or hotel design than Delaire Graff Estate. Plus, there are only a handful of hotels in the world boasting comparable art collections. Add to that the award-winning wines and quick-as-blink service, and where could be better to escape the winter and, oh, buy a diamond or two?
BOOK IT: Lodges from R19,500 (approx. £929) per night, including breakfast, based on two sharing a Garden Lodge off-peak. delaire.co.za
Featured image: An aerial view of the spa at Delaire Graff Estate.