TD Guest Writer
Guest Writers are not employed, compensated or governed by TD, opinions and statements are from the specific writer directly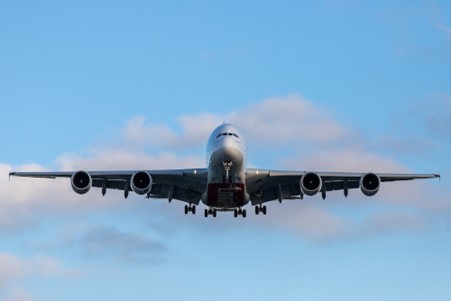 As airlines continue to reduce losses brought on by the impacts of the COVID-19 pandemic, the International Air Transport Association (IATA) anticipates a return to profitability for the global airline sector in 2023.
IATA estimates airlines are projected to have a meagre $4.7 billion nett profit in 2023 or a nett profit margin of 0.6%. Since the industry's nett earnings of $26.4 billion (with a 3.1% nett profit margin).
Despite economic uncertainty, there are several reasons to be optimistic about 2023. Lower oil price inflation and ongoing pent-up demand could help keep expenses under control as the robust growth trend continues. At the same time, with such tight margins, even a minor adjustment in any of these factors might tip the balance in the wrong direction. "The key will be vigilance and adaptability," Walsh added.
Airlines' nett losses are estimated to reach $6.9 billion in 2022, down from $9.7 billion in IATA's June forecast. This is a massive improvement above the losses of $42.0 billion and $137.7 billion realised in 2021 and 2020, respectively.
Airlines' resilience has been a defining characteristic of the COVID-19 crisis. Looking ahead to 2023, the financial recovery will begin with the first industrial profit since 2019. This is a significant accomplishment, given the magnitude of the financial and economic harm caused by government-imposed pandemic restrictions.
However, a $4.7 billion profit on $779 billion in industry revenue shows that much more work has to be done to put the global sector on stable financial footing. Many airlines are lucrative enough to attract the cash required to propel the business forwards as it decarbonises.
Many others, though, are struggling for several reasons. These include rigorous regulation, high prices, inconsistent government policies, poor infrastructure, and a value chain in which the benefits of linking the world are not dispersed equally," said Willie Walsh, Director General of IATA.
The improved expectations for 2022 are primarily due to higher yields and tight cost control in the face of rising fuel prices.
Passenger yields are forecast to increase by 8.4% (up from 5.6% in June). Passenger revenues are predicted to grow to $438 billion in 2021, up from $239 billion in 2021.
Overall revenue is predicted to increase by 43.6% in 2021, reaching an estimated $727 billion.
The task of airline management will continue to be complex as a close eye on economic risks is required. The good news is that airlines have designed their business models to accommodate economic accelerations and decelerations that affect demand.
The profitability of airlines is razor-thin. Each passenger transported is estimated to contribute only $1.11 to the industry's nett profit. In most places of the world, that is significantly less than the cost of a cup of coffee. Any increases in taxes or infrastructure costs must be closely monitored by airlines. And we must be especially cautious of those made in the name of sustainability.
Our goal is to achieve nett zero CO2 emissions by 2050. To finance this massive energy transformation, we'll need all the resources we can gather, including government incentives. More taxes and fees would be counterproductive, according to Walsh.