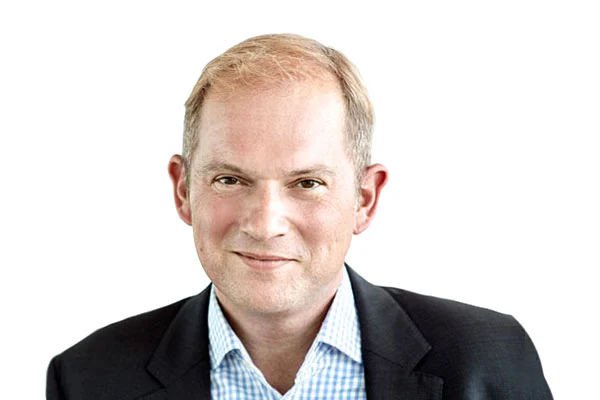 78% of hoteliers planned to increase their investment in hotel tech in the next three years.  To drive up revenue, streamline operations, or understand hospitality trends. Duetto is at the forefront to help hotels to provide the necessary tools.
Travel Daily Media has spoken with Chris Crowley, chief revenue officer of Duetto, about the company's expansion in Asia Pacific and hospitality trends in the post-pandemic era.
Travel Daily (TD): In layman's terms, can you briefly introduce Duetto? What is the edge of your technology against your competitors?
Chris Crowley (CC): We are a cloud-native multi-tenant software application that specializes and supports revenue managers in implementing strategy pricing and revenue optimization across individual hotels and groups of hotels in a variety of different segments and geographies around the world.
Our edge is that we are the number one RMS by Hotel Tech Awards recognizing the flexibility of our solution, the continuous innovation of our cloud-based system, and the integration of multiple partners and vendors to give our customers complete control of their revenue and inventory.
TD: In your special report, Re-booting Revenue: Refreshing Strategies for 2022 and beyond, it was mentioned that 78% of hoteliers planned to increase their investment in hotel tech in the next three years. What drives this trend and how Duetto can help hoteliers achieve their goals/targets?
CC: Earlier this year, our 'Revenue Management Outlook & Trends Survey 2022' revealed that 78% of hoteliers planned to increase their investment in hotel tech in the next three years.
This increase in tech adoption included a heightened focus on revenue, a need for controlled automation, an aspiration to deliver more personalized offers, and the ability to better track and understand shifting demand patterns. That is what Duetto does. And therefore, it's little surprise that our own growth has occurred in parallel with this shift towards digitalization that we are seeing in the hotel industry.
In 2021, Duetto saw year-on-year record growth of 84% in rooms added as hotels embrace technology adoption and innovation to best prepare for the future. This growth was seen across all four global regions that Duetto operates in, with hotels coming onboard across North America, Latin America, EMEA and APAC.
The hotel industry has had a few challenging years, and uncertainty remains with economic downturns and staff shortages just two to name. As such, hoteliers need to react quickly to market changes and be more agile in their approach to shifting demand. An integrated technology stack helps them do that.
TD: Duetto grows its presence in the Asia Pacific with senior leadership appointments. How did you go about finding the right team members?
CC: We often talk about finding our unicorns, that special and unique combination of a passion for hospitality, a love of technology, and an instinctive understanding of revenue and strategy. Our values are important guides in bringing more Duettos into our global family. We come as we are, we play to win, we work as a team and hospitality is in our DNA.
TD: What is the company's roadmap in the APAC region in the next 12 months and how will you get there?
CC: We are thrilled to be back with a strong team in the APAC region after our hiatus of nearly two years during the Covid pandemic. It is so refreshing to see travel rebounding, and destinations opening up again.
We have rebuilt our team in Singapore with the key functions of engineering, Customer Success, customer support, and deployment all represented along with our go-to-market specialists in sales, marketing, and hospitality solutions. We are delighted to have a strong core group of key customers and we are pleased to welcome new customers in many markets across the region from Thailand to Australia, the Philippines, and Japan.
We work with some iconic brands in the region, with recent signings including Dusit International, Baillie Lodges and Oakwood.
Duetto also continues to innovate and partner with key hospitality and distribution providers across Asia Pacific – adding to leading certifications with Opera, Protel, RMS Cloud & Cambridge; new and developing innovations and integrations continue with Comanche, Mews, Oaky, HMS, and H-World to name a few.
Now is an exciting time to work at Duetto and we encourage anyone who has an interest in our company to talk to us: https://www.duettocloud.com/careers
TD: Based on Duetto's analytics and your expertise and knowledge, which hospitality trends in the post-pandemic era will largely contribute to the increased revenue of accommodation companies?
CC: Our October Pulse Report, which tracked forward-looking hotel performance data from September 2022 and compared it with August 2022, the same time last year (STLY) and 2019 figures, shows that hotel bookings in APAC are up for the rest of the year, compared with 2021 figures.
However, while the short-term looks promising, the region does continue to trail greatly behind 2019, pre-pandemic levels of business.
Trends to watch out for in 2023 include the continuing short-term booking window trend. Pulse data shows us that booking activity remains highest within the three months to stay date period.
On the books figures are up by on average 30% through to the end of the year, but again this dips significantly from January onwards.
On a positive note, the desire to travel to the region remains. Web traffic for APAC is holding steady. Web searches for November were up 20%.
Hoteliers need to be mindful of these forward-looking data sets so that they can adapt strategies in line with demand.