From protected tiger corridors in India, to Sustainability Labs in the Maldives, to programmes that support female empowerment, Felicity Carter rounds up the hotels leading the way with community and conservation initiatives that help people and the planet.
Read the C&TH Responsible Tourism Guide
Zimbabwe: Matetsi Victoria Falls
Maldives:

Fairmont Maldives Sirru Fen Fushi,

JOALI Maldives
Bali: Bulgari Resort, Potato Head
UK: Town Hall Hotel, The Newt in Somerset
India: 

SUJÁN

Tanzania: 

Thanda Island

Across the world:

Cenizaro Hotels & Resorts,

Six Senses Resorts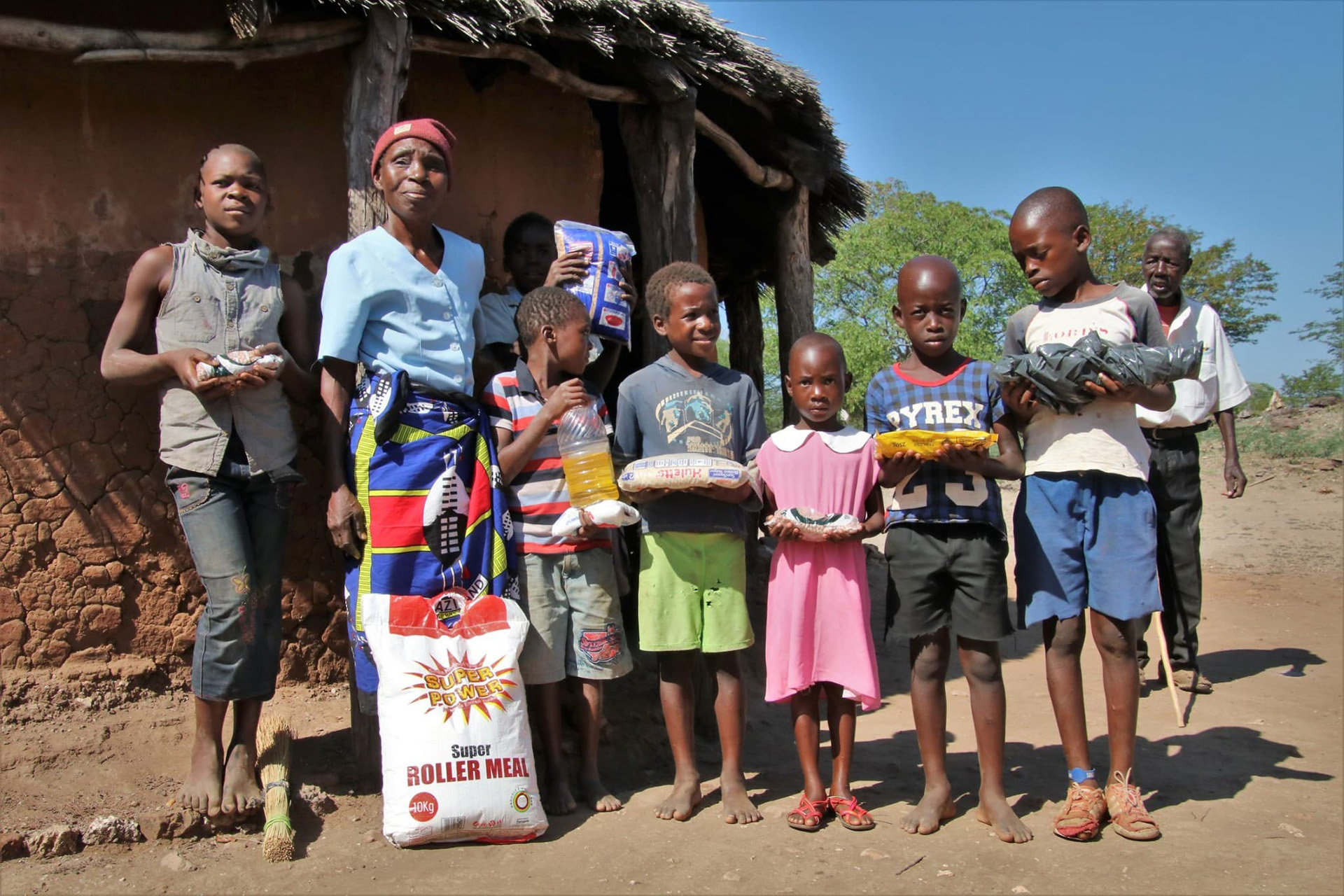 Matetsi Victoria Falls
Zimbabwe
For a safari experience and idyllic accommodation retreat that's packed full of purpose, look to Matetsi Victoria Falls. Positively impacting Zimbabwe's community welfare and environment, this hotel is partnered with Pack for a Purpose – a non-profit organisation helping travellers to positively impact the destinations they plan to visit with community welfare and conservation projects, and by allowing space in their luggage for much needed supplies. In Zimbabwe, this stretches from solar lantern lights to toothpaste and vitamins to first aid kits. As such, the scheme benefits various groups of people, from Greenline Africa Trust (which provides 'Gogo Packs' to support grandmothers looking after orphaned children in rural communities) to Mummy's Angels Zimbabwe (which helps mothers and babies in need) to Victoria Falls Anti-Poaching Unit.
BOOK: mahlatini.com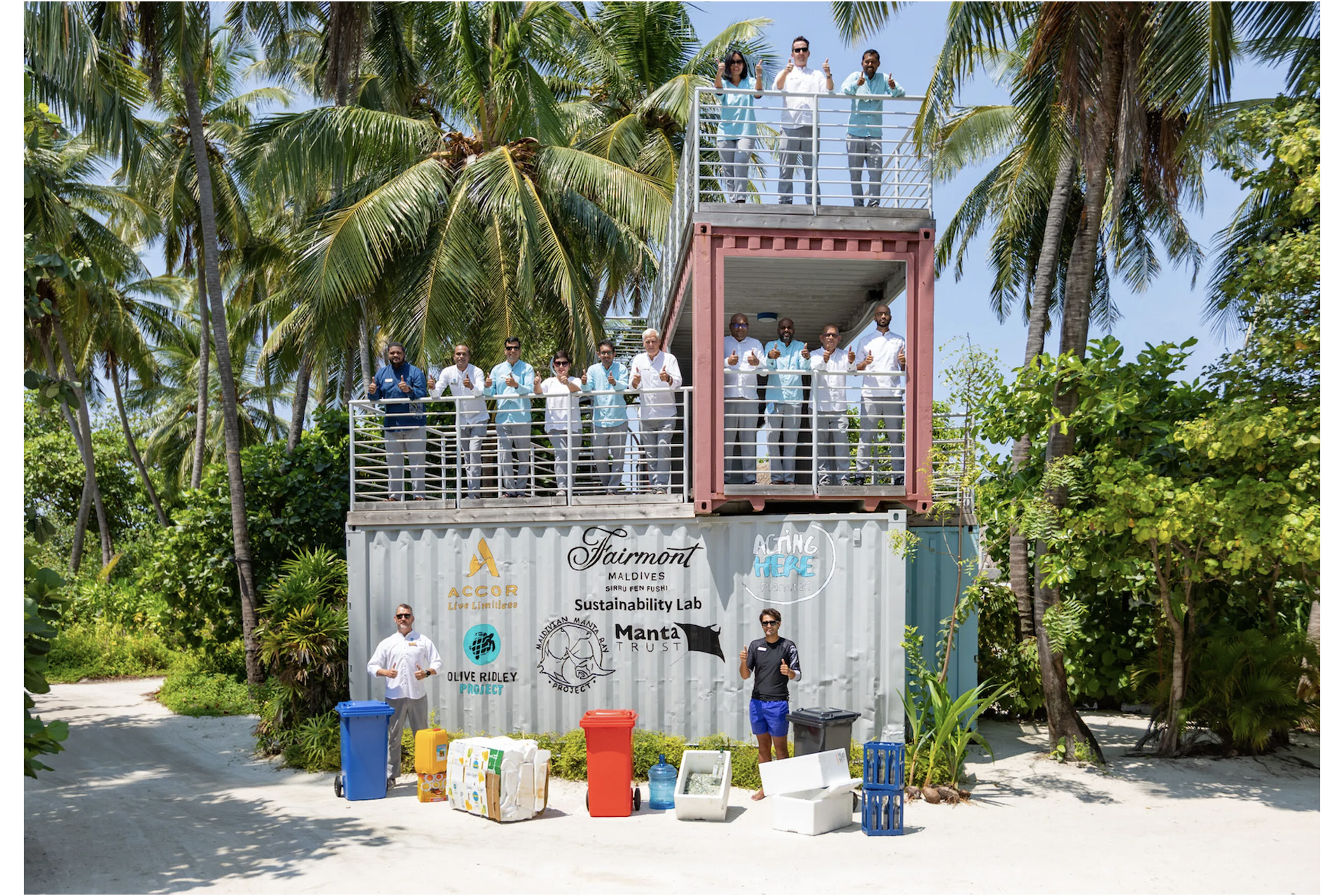 Fairmont Maldives Sirru Fen Fushi
Maldives
The Fairmont Maldives Sirru Fen Fushi runs a series of environmental and community upliftment projects. A hub of eco-education and the first of its kind in the archipelago, its Sustainability Lab turns plastic waste into bespoke souvenirs as well as products for surrounding islands, such as stationary for hospitals and schools. The resort has also partnered with seven schools in the Shaviyani Atoll for the Fairmont Award Scheme, whereby the sustainability team visit the schools to teach classes and host workshops on recycling, marine biodiversity, and ocean conservation. Local children are also invited to visit the resort to witness the Sustainability Lab in action and learn about the conservation projects.
BOOK: fairmont-maldives.com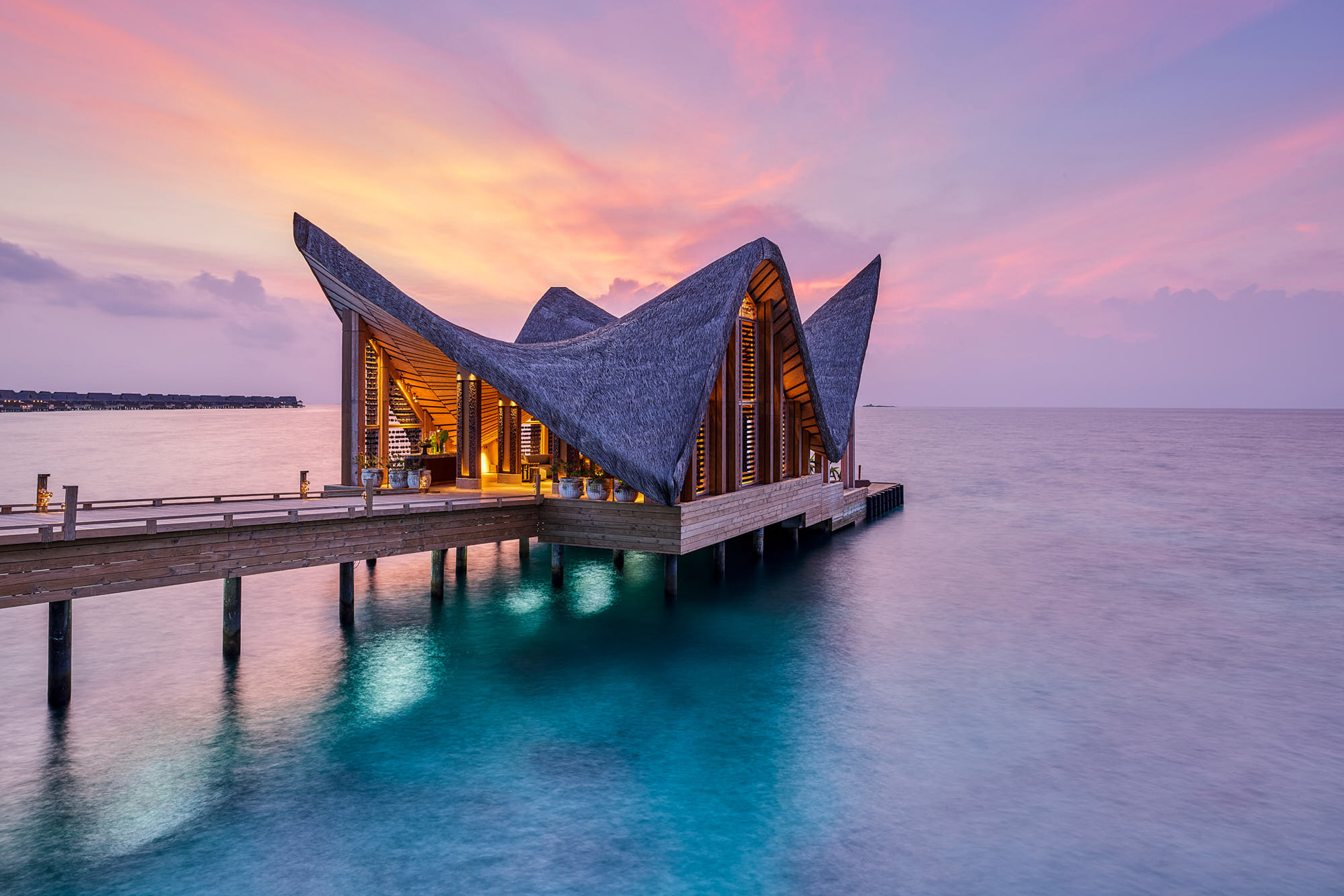 JOALI Maldives
Known for its community and environmental initiatives, JOALI Maldives promotes its 'Joy of Caring' Corporate Social Responsibility (CSR) strategy, which focuses on four key aspects:
Preserving: promoting environmental initiatives on the island
Supporting: fostering community engagement within Raa Atoll
Empowering: supporting gender equality and women empowerment
Conserving: driving operational sustainability
'At JOALI Maldives, we are all deeply committed to active involvement in supporting the communities in Raa Atoll,' says general manager Enver Arslan. 'We continue to closely collaborate to provide valuable assistance in different areas of need, focusing particularly on remote islands here in Raa Atoll.'
BOOK: joali.com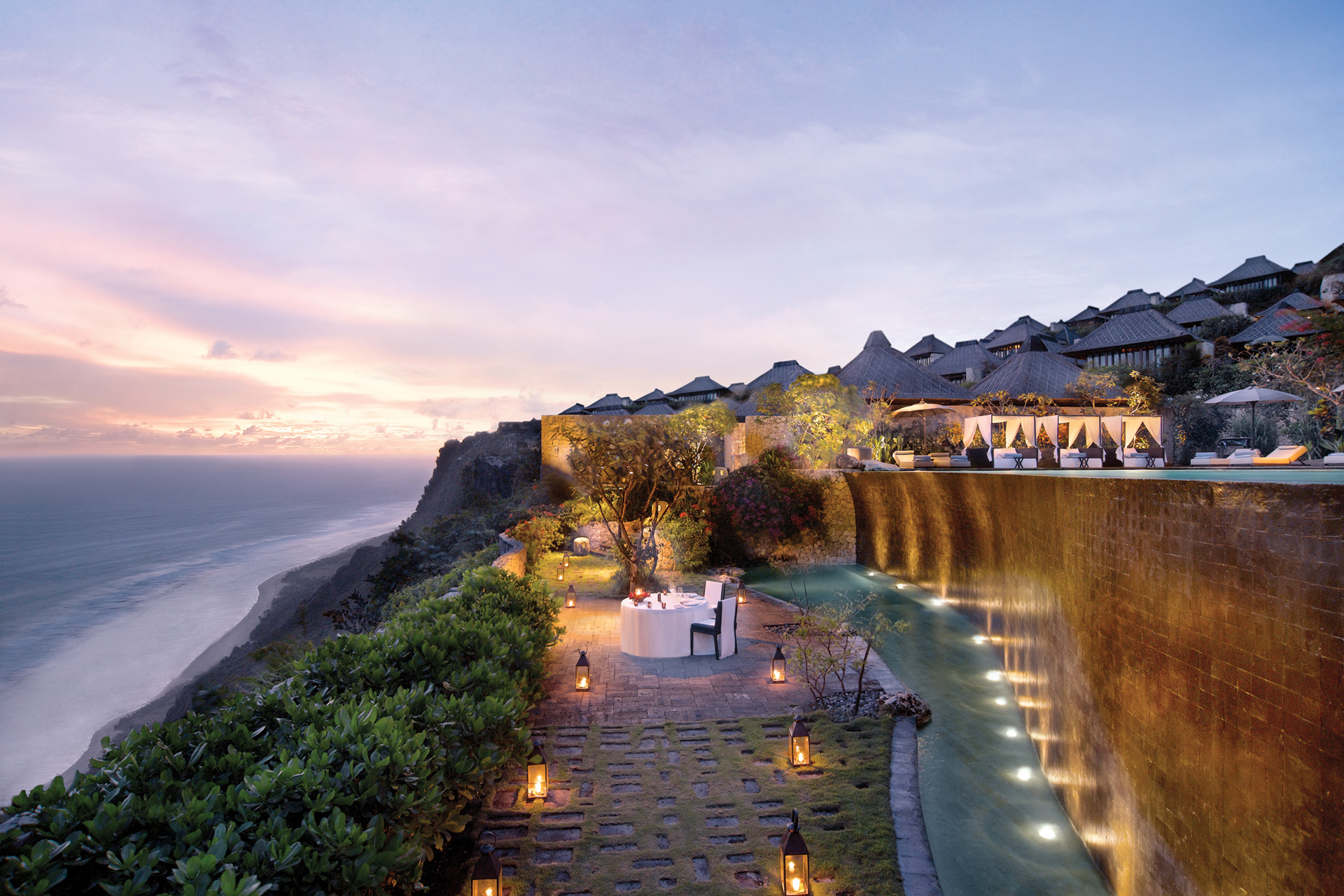 Bulgari Resort
The Bulgari Resort Bali has several community initiatives that are woven into the guest experience. For those who want to be purified, the Melukat Purifying Ceremony is an ancient Balinese tradition and is designed to cleanse body and mind, and to rid bad omens that may lead to illness and bad luck. The ritual begins on the hotel's private beach, where guests are dressed in traditional attire and met by a local Balinese priest who leads them through the experience. There's also th Banjar Walk to take in the local culture and meet people within the local community, as well as the Pura Luhur Uluwatu and Kecak Dance experience which sees guests explore the nearby coastal water temple at sunset to watch local performers showcase a traditional Kecak dance.
BOOK: bulgarihotels.com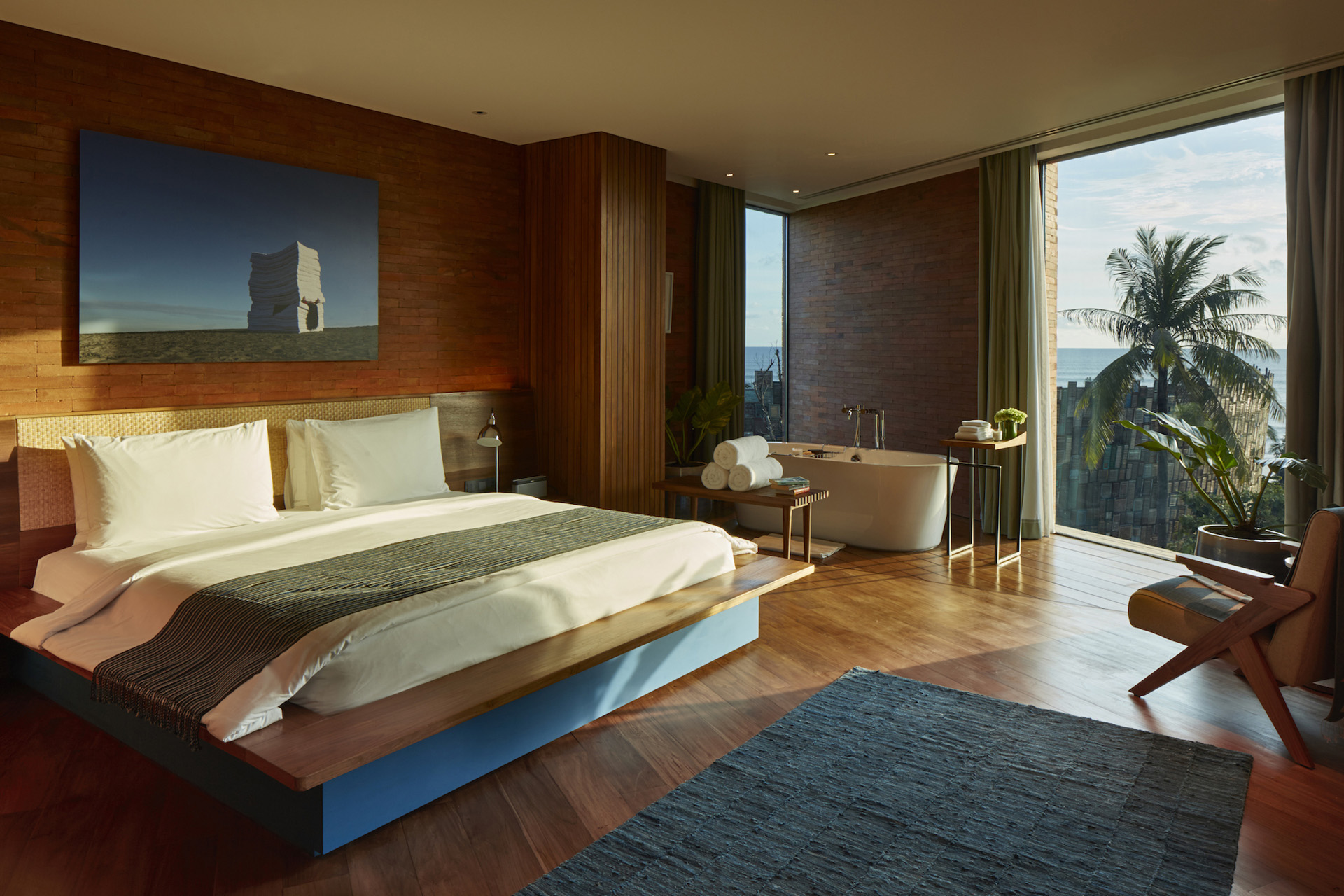 Potato Head 
Bali
A hotel that has sustainability and social responsibility at its core, Potato Head has a range of initiatives that support the local people and place. Like the Sweet Potato Farm, for example: an employee-led initiative whereby staff grow their own food on the hotel's land to support their families and the local community. The hotel then delivers this produce to people, organisations, orphanages and hospitals that are in need. On site, there's also the '5,000 Lost Soles' installation by art-activist Liina Klauss which highlights the reality of marine pollution with flip-flops collected along the shores of Bali by Klauss and her small team in six beach clean-ups.
The hotel also supports the Green School's Changemaker program, which sponsors young Balinese students to attend the innovative Green School for the entire period of their primary and secondary education. The resort is an ardent advocate of zero waste, as seen at almost every touchpoint, from refillable amenities (made locally), merchandise deriving from eucalyptus trees (the fibre is fully biodegradable and uses 80 percent less water than cotton), conscious cocktails using bi-products, and food produce from the Bali Fresh Farm Cooperative with line-caught fish from Bali Sustainable Seafood and rice from the UNESCO-protected Jatiluwih terraces.
BOOK: seminyak.potatohead.co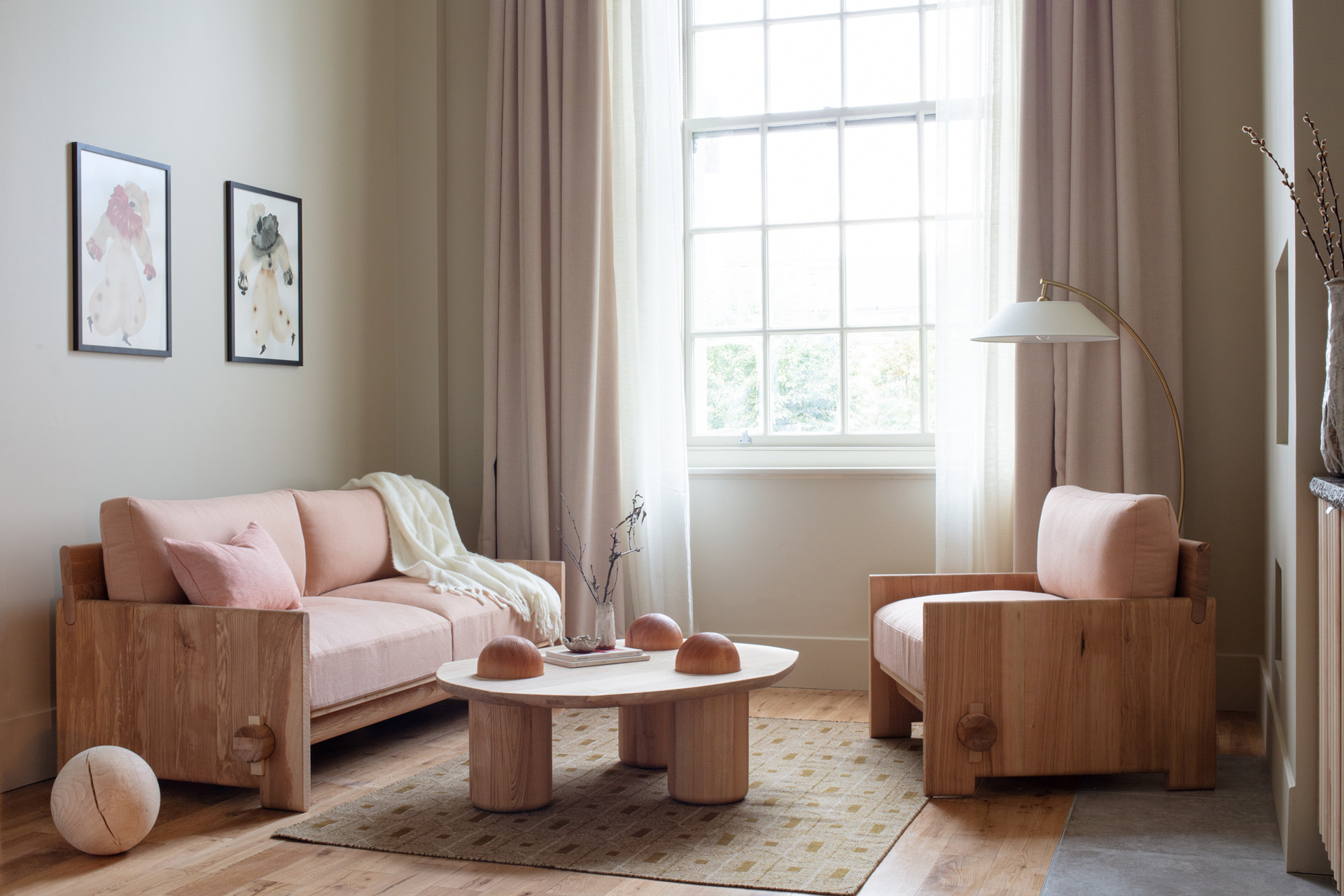 Town Hall Hotel
The Town Hall Hotel in east London champions local creatives, as seen in its designers-meet-makers project with Jan Hendzel Studio, which has transformed two of the property's suites to create a gallery-cum-living space that's all about showcasing creativity. Marking the start of many initiatives that'll involve likeminded, local sustainable designers, the goal is to curate a community of London creatives within the hotel, offering an eclectic range of suites, each telling their own unique story.
BOOK: townhallhotel.com
The Newt in Somerset
Somerset
Paula Carnell, Head Beekeeper at The Newt in Somerset, advocates the importance of bees and, along with her team, offers Bee Safaris – daily walking tours of the woodland hives to provide more insight into The Newt's beekeeping practices. The Newt is passionate about raising local, chemical-free bees, fed on their own honey supply. A cooperative approach to beekeeping, from encouraging wild bees to gentle honey harvesting, they tend to wild and native colonies (of which there are now 16–20 set across hives in the Somerset woodland and orchards) with their honey used across the Estate and Spa. Check out the Beezantium too, which promises a multi-sensory visitor experience to learn all about bees.
BOOK: thenewtinsomerset.com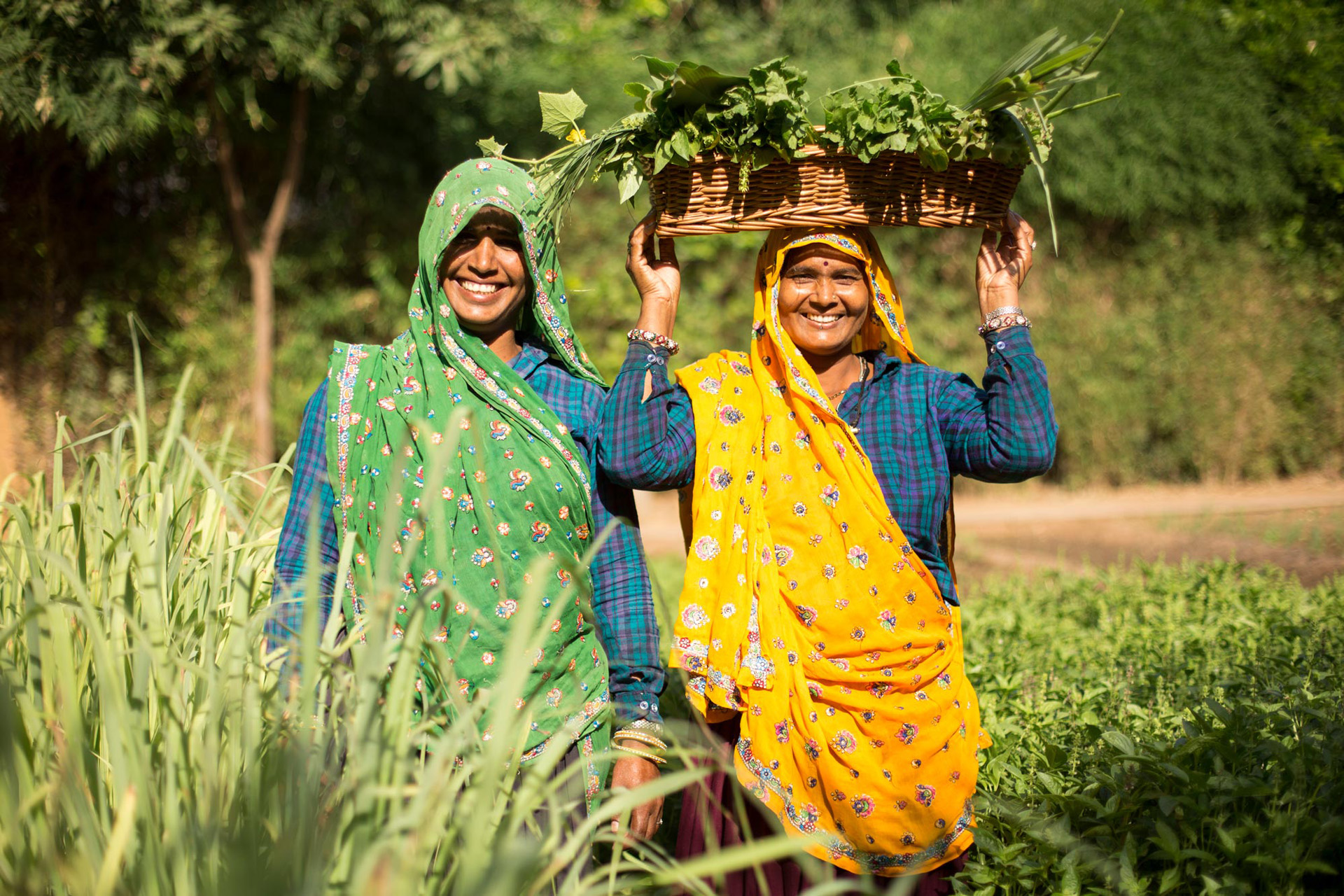 SUJÁN 
Family-run wildlife conservation tourism hotel brand SUJÁN offers destination experiences that focus on authentic, eco-conscious hospitality. Co-Founded by Jaisal and Anjali Singh, they're leading authorities on wildlife conservation in India: Jaisal is a member of the Rajasthan Government's Standing Committee for Wildlife, is on the State Wildlife Board & Tiger Expert Committee for Rajasthan, and is Patron of the Conscious Travel Confederation. Extensive areas of wilderness and farmland have been protected and restored and, as well as running their own projects through their philanthropic foundation, Jaisal and Anjali also work with and fund other local NGOs and the Forest Department to help combat illegal poaching and man-animal conflict, ensuring safe corridors for tigers (which has seen the number of tigers nearly double to almost 70 in the last decade).
BOOK: thesujanlife.com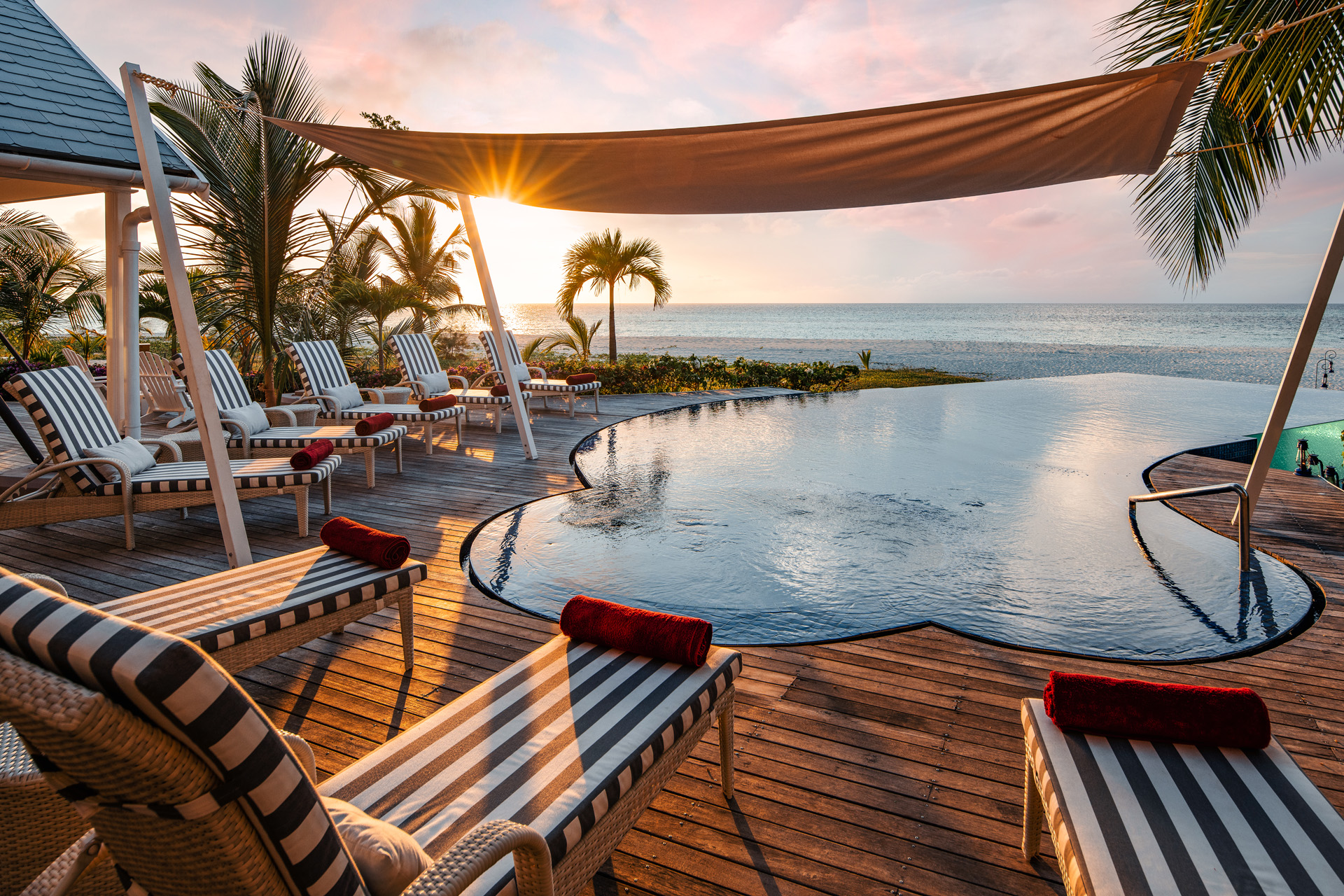 Thanda Island
Tanzania
Just off the coast of Tanzania within the Shungimbili Island Marine Reserve is Thanda Island, the world's only private island surrounded by a protected marine reserve. Meaning 'love' in the Zulu language, Thanda encourages slow living and connections between humans and nature. Here, there are educational programmes on sustainable fishing and marine conservation in partnership with local organisations to the people of Mafia Island.
BOOK: thandaisland.com
Cenizaro Hotels & Resorts
Across the world
Committed to inspiring change and a sustainable future, Cenizaro Hotels & Resorts has a Dollar-A-Day initiative, which is dedicated to enhancing the welfare of those in need within communities local to the resorts. The programme encourages guests to make a positive impact on the destinations they visit by donating one dollar per day of stay – plus, the resorts match the donations. For those who visit La Maison Arabe in Marrakech, donations can be made to The Dar Bouidar Children's village, which provides a safe home and education for abandoned children. At The Residence Zanzibar, guests can donate to the Assalam Community Foundation, funding their mission to provide education and income for African children and women; funds raised support vocational training, social entrepreneurship, and humanitarian aid.
BOOK: cenizaro.com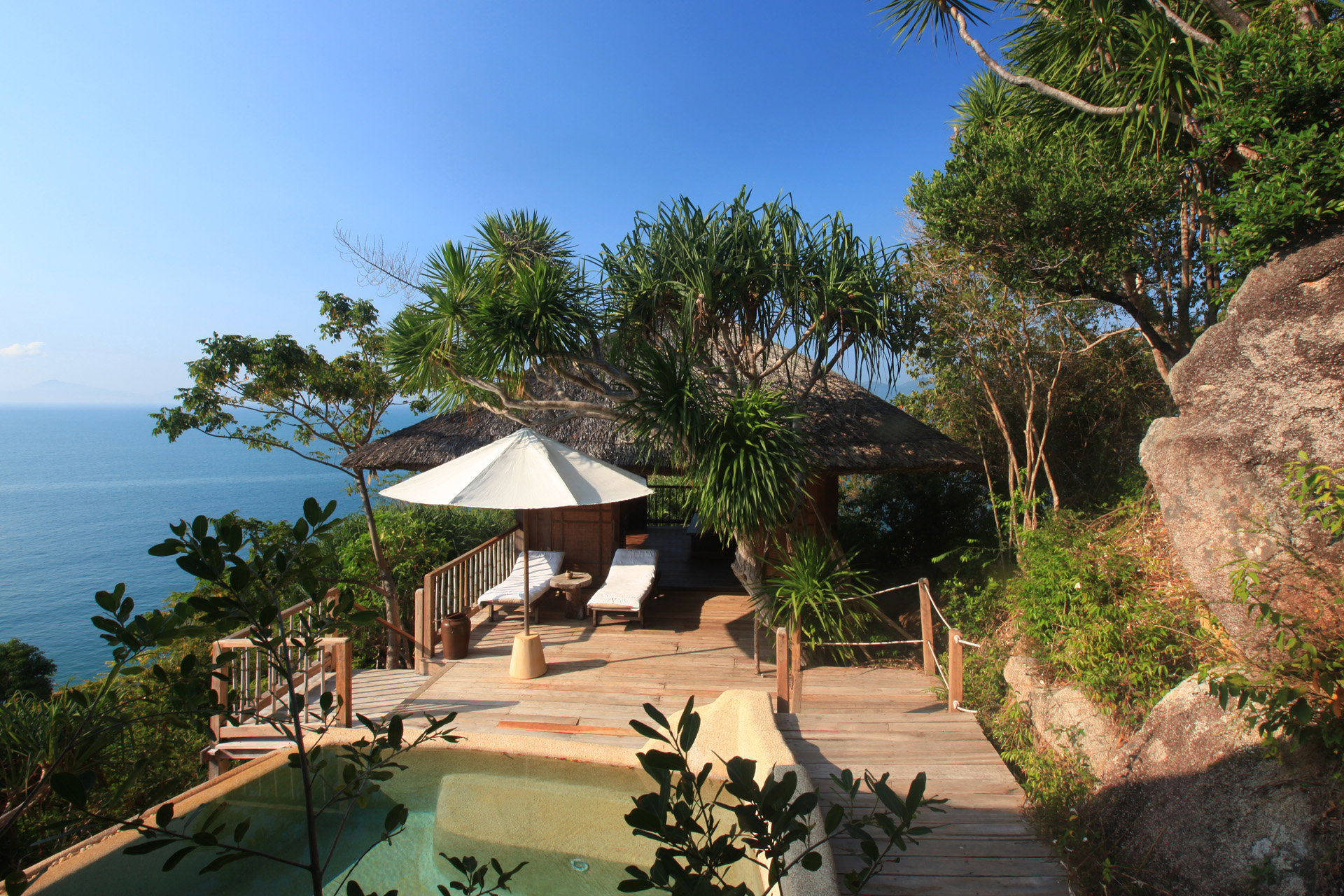 Six Senses
Across the world
Giving back to local communities through education, outreach and infrastructure, Six Senses' resorts aim to blend into the local fabric and communities. Key to this is access to education in remote areas. Cue the Six Senses Zighy Bay project, which has given 583 girls improved access to education by engaging with local schools. Across Asia, outreach initiatives have been introduced to help raise awareness of sustainability and empower younger generations through community engagement such as Taoism awareness at Six Senses Qing Cheng Mountain and community service at Six Senses Bhutan, investing in the future of Bhutanese farming. In addition, there are sanitation and healthcare programs – such as the Water for All program run by Six Senses Con Dao, and the community drinking water initiative run by Six Senses Ninh Van Bay – along with funds and resources for disaster relief and renovations to public institutions.
BOOK: sixsenses.com
Featured image courtesy of SUJÁN.