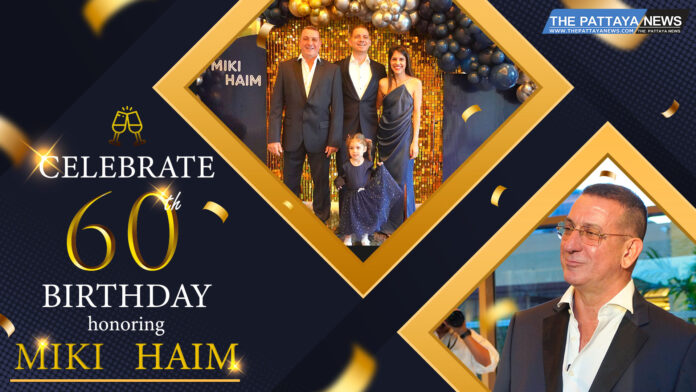 Pattaya, Thailand-
The Pattaya News would like to wish a very happy birthday to Mr. Miki Haim who celebrated his 60th birthday earlier this week on Wednesday, March 22nd, 2023.
The auspicious event was held in a spacious ballroom at the Centara Grand Mirage Beach Resort in Naklua and attended by many VIP guests, friends, family, media, and business associates of Mr. Haim who all came together to wish him a safe, happy, and healthy birthday.
Mr. Haim has been responsible for many of Pattaya's biggest developments, most recently the Empire Tower, and we got a chance to speak to him about this nearly finished project above. We also got a little tidbit of information about his exciting new project coming up soon!
Enjoy the photos and video, it was a wonderful birthday and the team truly enjoyed the experience, food, festivities, and music. Happy 60, here is to many, many more!