Seizing on a cool classicism that the Scottish capital's hotel scene so woefully lacks, Edinburgh's new Gleneagles Townhouse is a design triumph, with a hint of naughtiness that its marginally more sensible older sister manning the family pile in Perthshire keeps under wraps.
Read the C&TH Guide to Responsible Tourism
Review: Gleneagles Townhouse, Edinburgh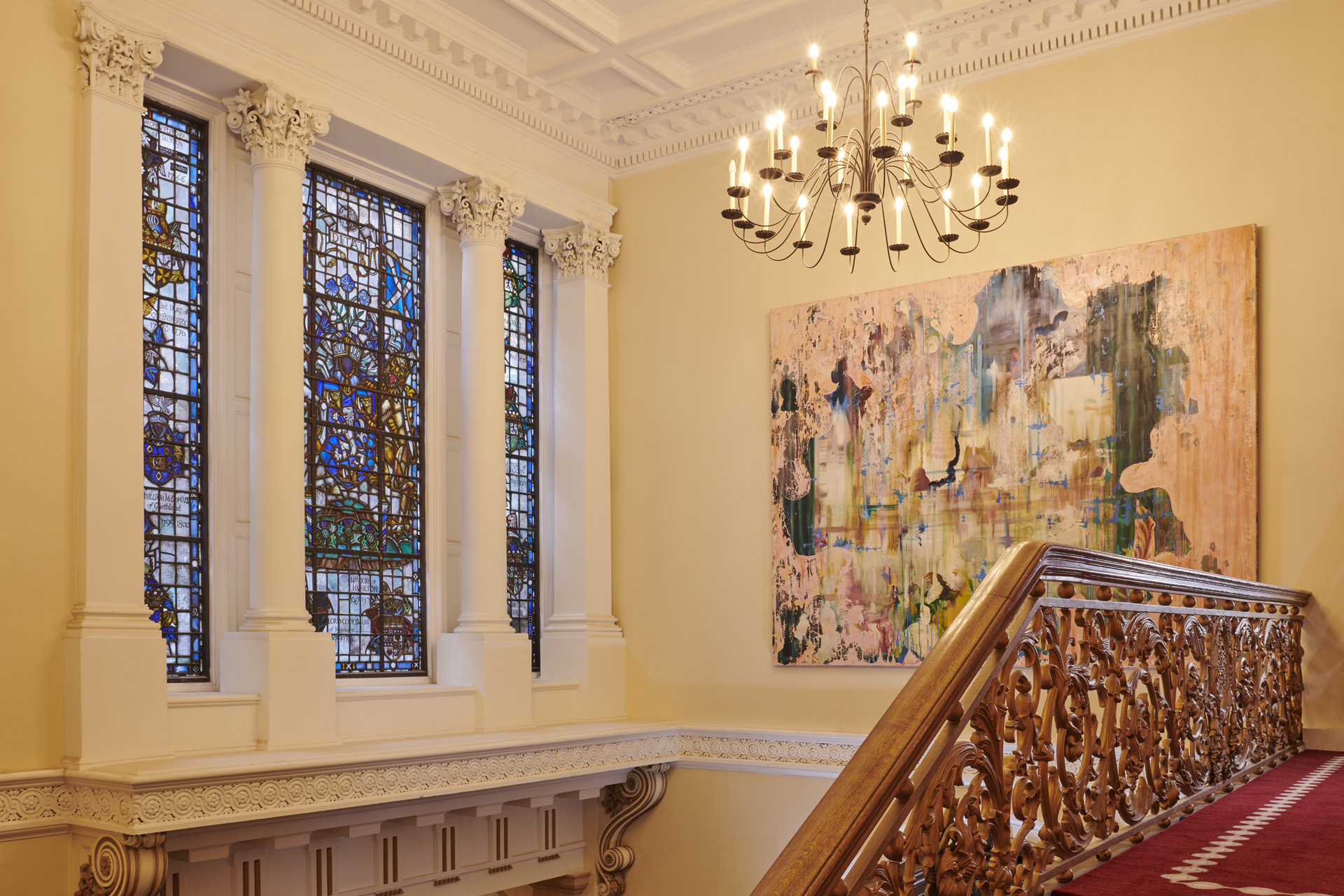 STAY
The traditionalist oomph beloved by Gleneagles loyalists is still present – springers retrieve pheasants along the wallpaper and panelling is prolific, as are those hefty wrought iron orb lanterns of a bygone age. But Gleneagles Townhouse takes full advantage of its cosmopolitan setting, generously laying on the glamour and modern art. 
Occupying the splendid bones of the previous Bank of Scotland, the hotel's owners, Ennismore, took on a gruelling architectural restoration, carving out an enormous spa in the banks' old vaults and bringing its heads of industry statues peering over Andrew's square back to their former glory.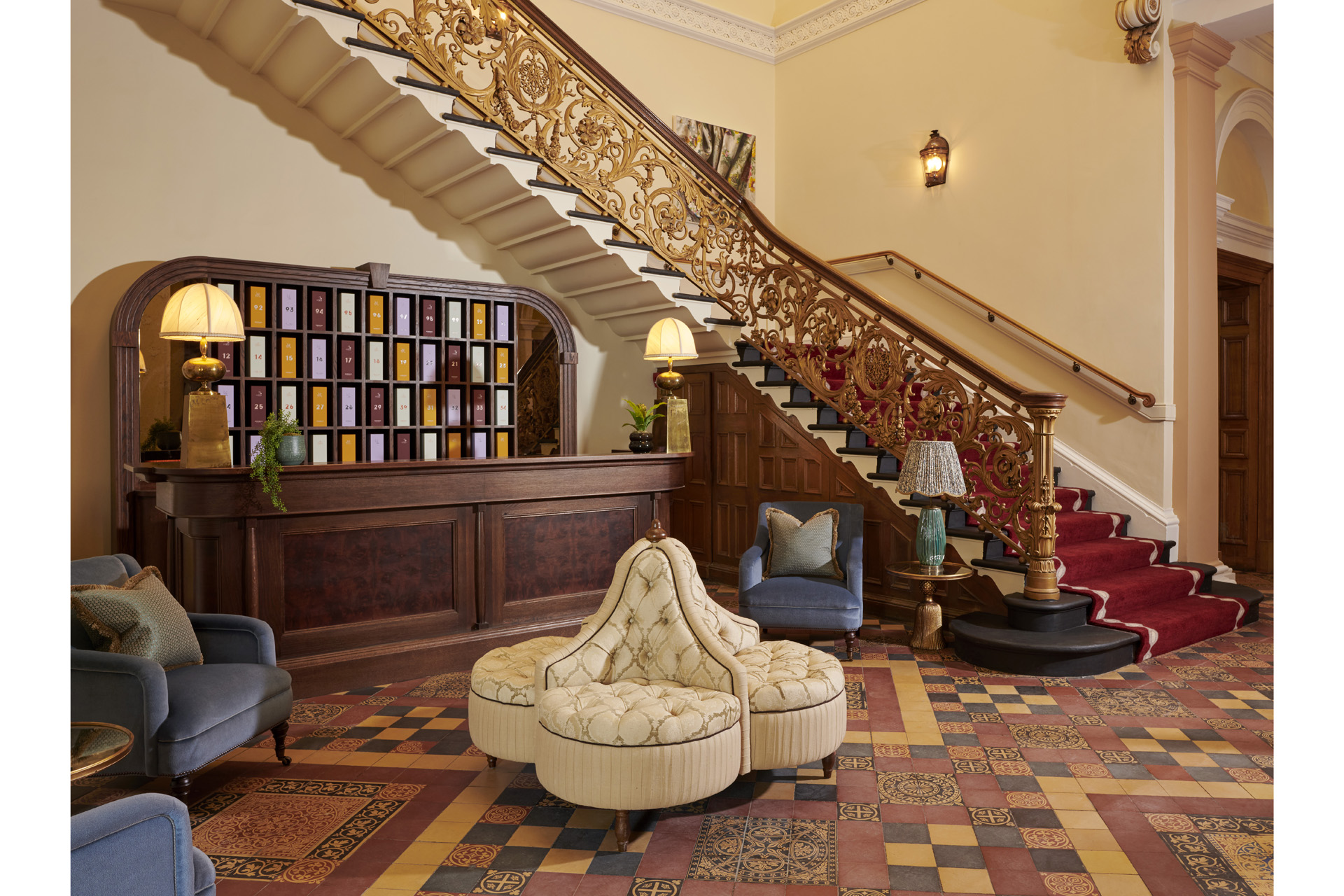 On entering the grand townhouse, the lobby sends eyes up, tracing the Victorian cantilever staircase, then down to its marvellous original tiled flooring and various velvet chairs scattering it. The fresh and fanciful take on a gentlemen's club is achieved though Belle Epoque flourishes and Wes Anderson-esque pastels and scalloped or fringed edges. But nothing can quite prepare you for the main restaurant, bar and dining space – a vast, palatial room lined with marble pillars and dominated by a Deco-style bar and surrounding restaurant, the Spence where spruce waiters whip up Opening Bell cocktails (olive oil vodka with salted lemon and cremant d'Alsace).
Rooms are a more flamboyant take on Gleneagles' classic country dress, with thick velvet drapes framing beds in some rooms, mahogany room screens in others, and outrageously comfortable beds layered in crisp sheets, quilts and cushions in all.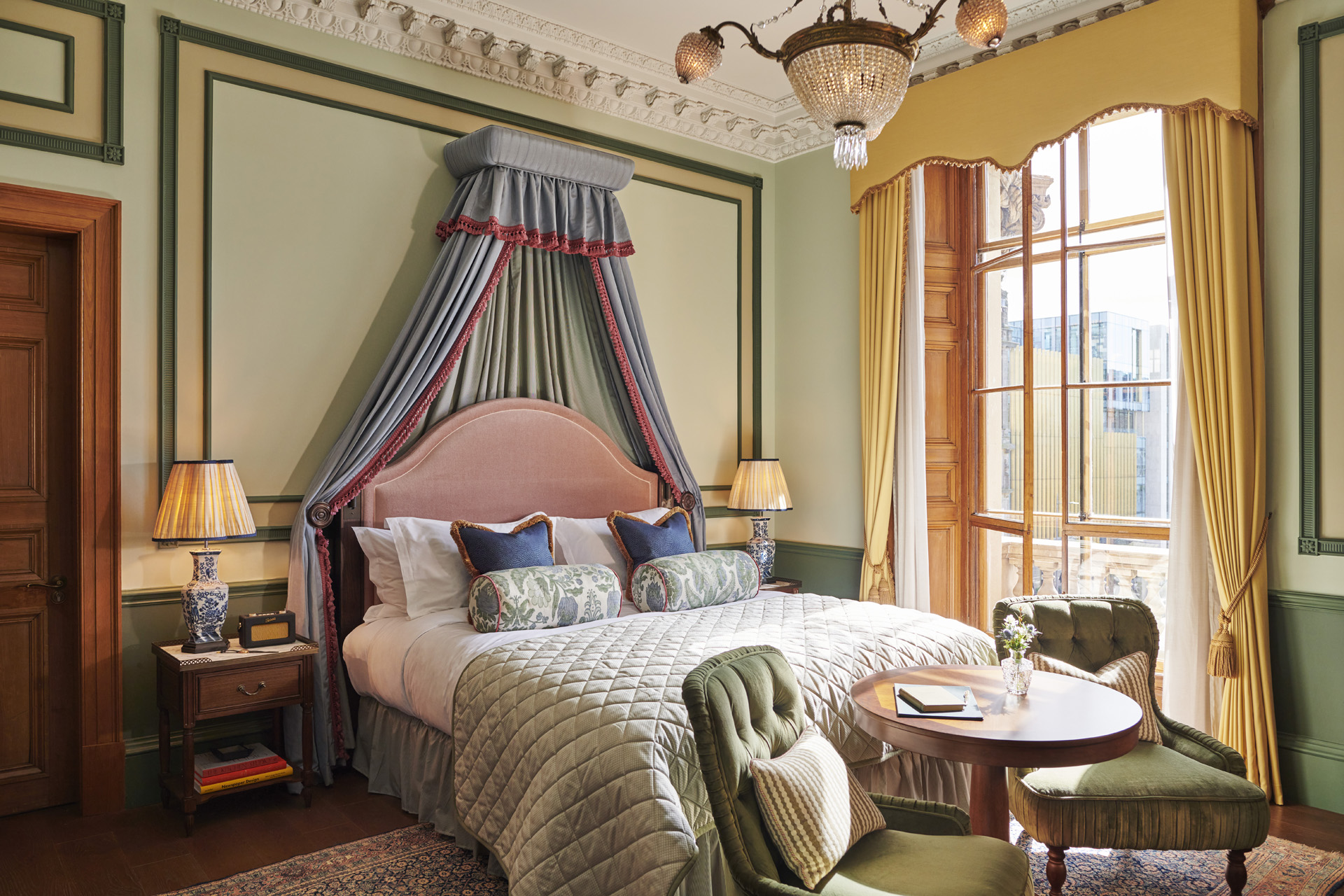 The look implies the town-based sister cleverly worked inherited mahogany and brass furniture and botanical paintings into her own Deco collection and exquisite taste. Bathrooms are dressed in emphatically veined marble and glazed racing green metro tiles, with thick, fluffy towels and slippers guests' feet sink three inches into. Even the leather bins are divine – the sort you can't possibly offend with a used tissue or the capsules for the barista-worthy coffee machine. 
After a long day exploring Edinburgh's antiquity, guests can pour themselves a whisky into the thick, jagged glasses and sink into velvet armchairs or enjoy a long soak in the bath. Gleneagles' famously louche country living rhythms endure here, just with the odd martini and Parisian-style glass chocolate box. 
DO
With whopping six-metre ceilings and elaborate, swirly wall moulding – hours can be whiled away at Gleneagles Townhouse's main restaurant, nursing a Scientist cocktail (a kooky whisky sour) while tracing the ceiling and wall details. Once you've finished gawking and taking an exhaustive number of Instagram photos, the townhouse is in pole position on St Andrew Square for some Old Town wanderings – ducking into bookish independent coffee shops, scaling the photogenic, leafy crescents and browsing boutiques' crafty spoils and shortbread. Museums abound, but the Scottish National Gallery and the Writer's Museum (for Burns and Stevenson fans) are two stellar options if strapped for time.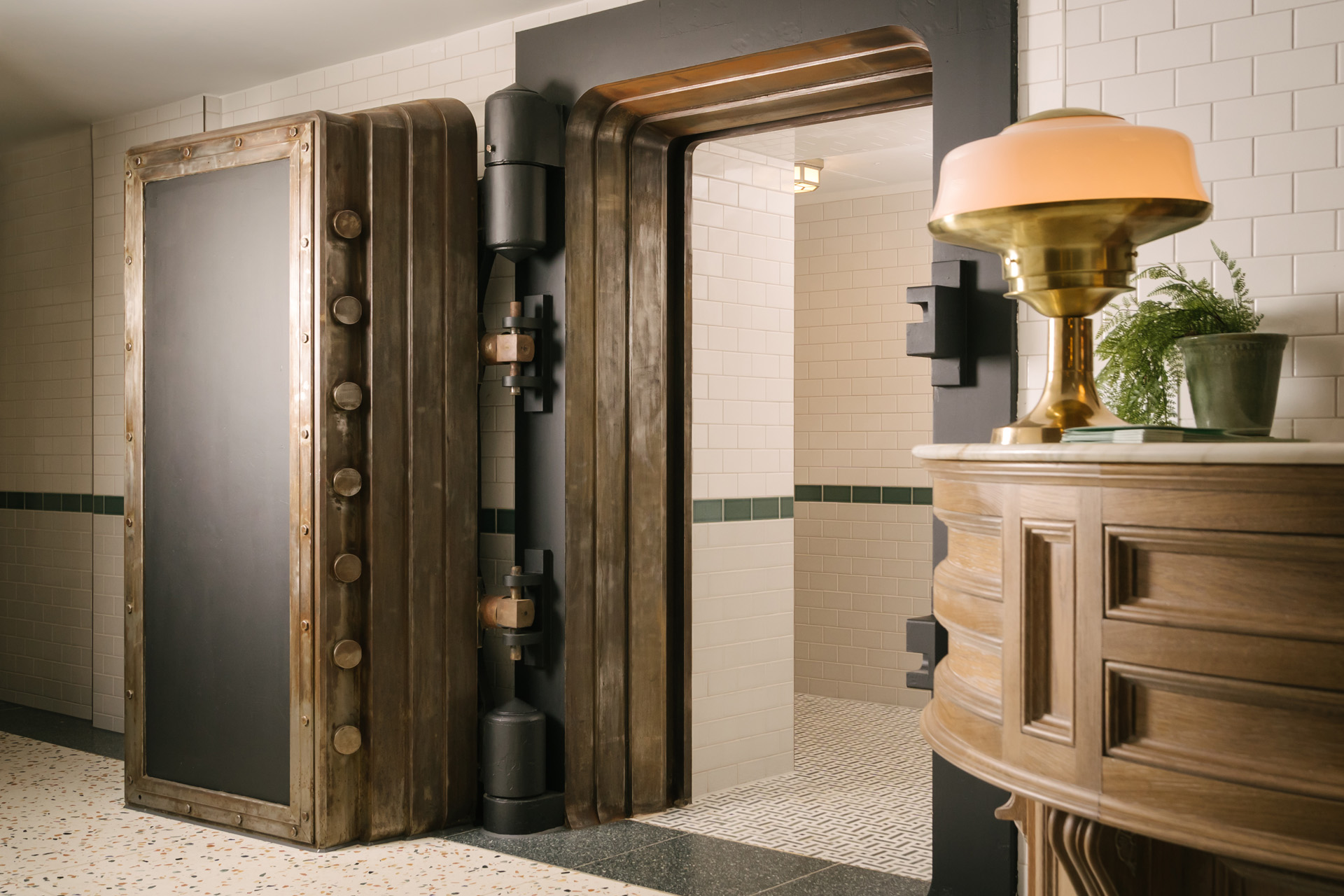 Gleneagles guests would (almost) be forgiven for holing up in the hotel for days on end – particularly with its superlative spa, carved into the original bank vaults in dramatic Gringotts fashion. For a city hotel, the spa is vast and gives Swiss Medispas a run for their money with the sheer variety of wellness programmes, facilities, technology and treatments. 
Mornings in the 'Strong Room' (a fun nod to the space's previous life as a vault), can be spent pumping iron in a remarkably well-stocked technogym, leaning into a reformer pilates class or cycling up Arthur's seat (…on a screen). Therapists in three treatment rooms lather Barbara Sturm and Tat Harper potions onto weary guests, while a cryotherapy chamber and infrared sauna confirms this subterranean wellness lair means business. 
EAT
Jaw-dropping is a butchered adjective, but it's an apt one for describing the Spence restaurant's soaring, moulded ceilings and elaborate walls dressed in cool modern art and tickled by Belle Epoque ferns. Settle into one of the powder-pastel velvet chairs or banquettes by a roaring fire for oysters and Champagne, or plates of rabbit and ham knuckle terrine with bacon jam.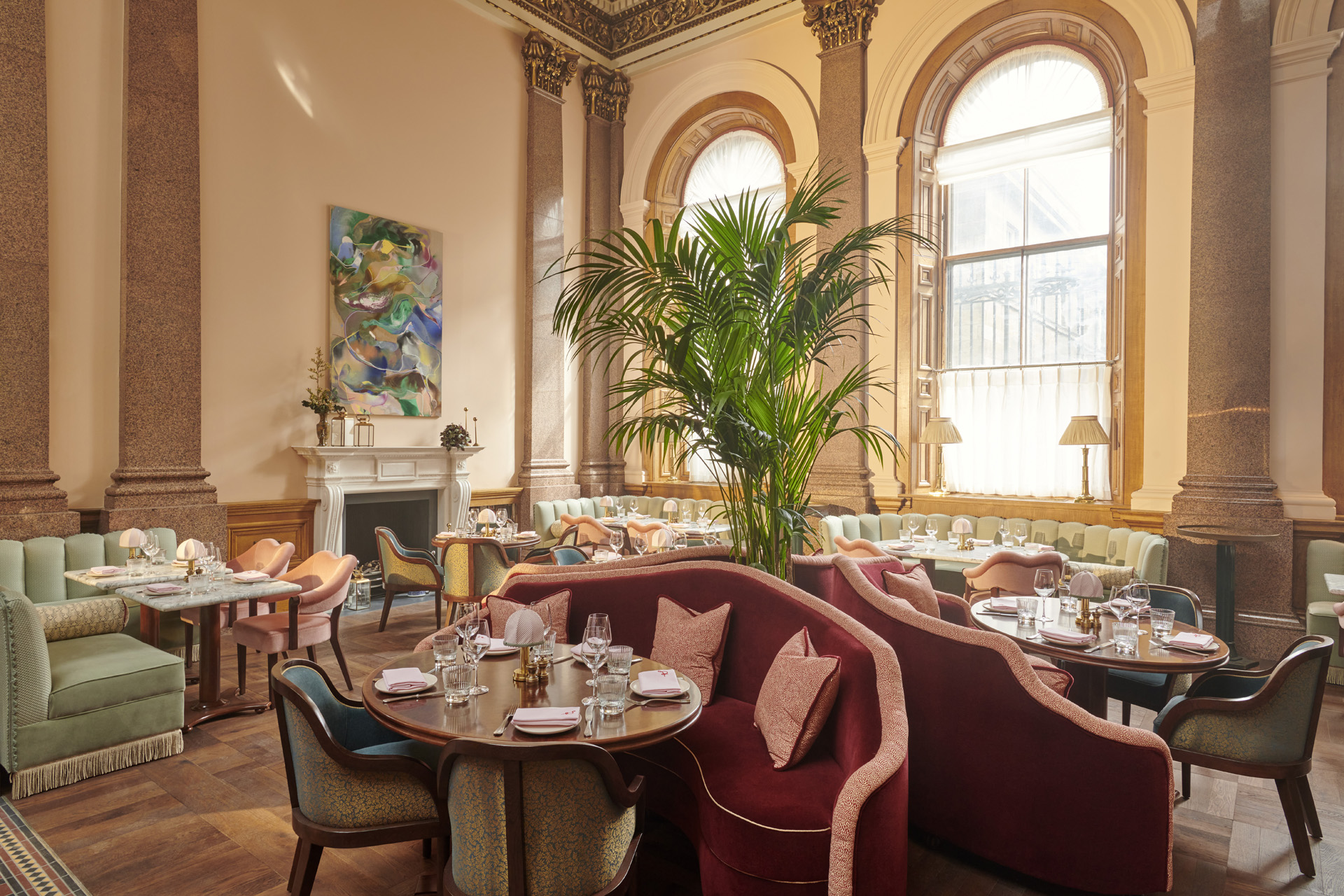 Head Chef Jonny Wright quite rightly shows off Scotland's top-notch bounty with a seasonally-led menu. Expect arty-though-unfussy plates of wild roe deer with red cabbage bramble and salsify, or Gigha halibut with sea green, drizzled in lemon. The West Coast crab crumpet is particularly delicious and Hoxton-hip waiters and sommeliers ensure the accoutrements and wines (mainly French) are finely tuned to meats and fish. 
While breakfast also spills out across the marbled splendour of the Spence – an oat milk buckwheat pancake and shakshuka delight – up on the top floor lies a cool, cosy hiatus: Lamplighters. This prohibition style penthouse feels naughty, with a mirrored ceiling, sofas framed by lamps and plants and glamorous guests perched on clam-shaped bar stools with First Light cocktails (Ketel One vodka, apricot, almond and lemon).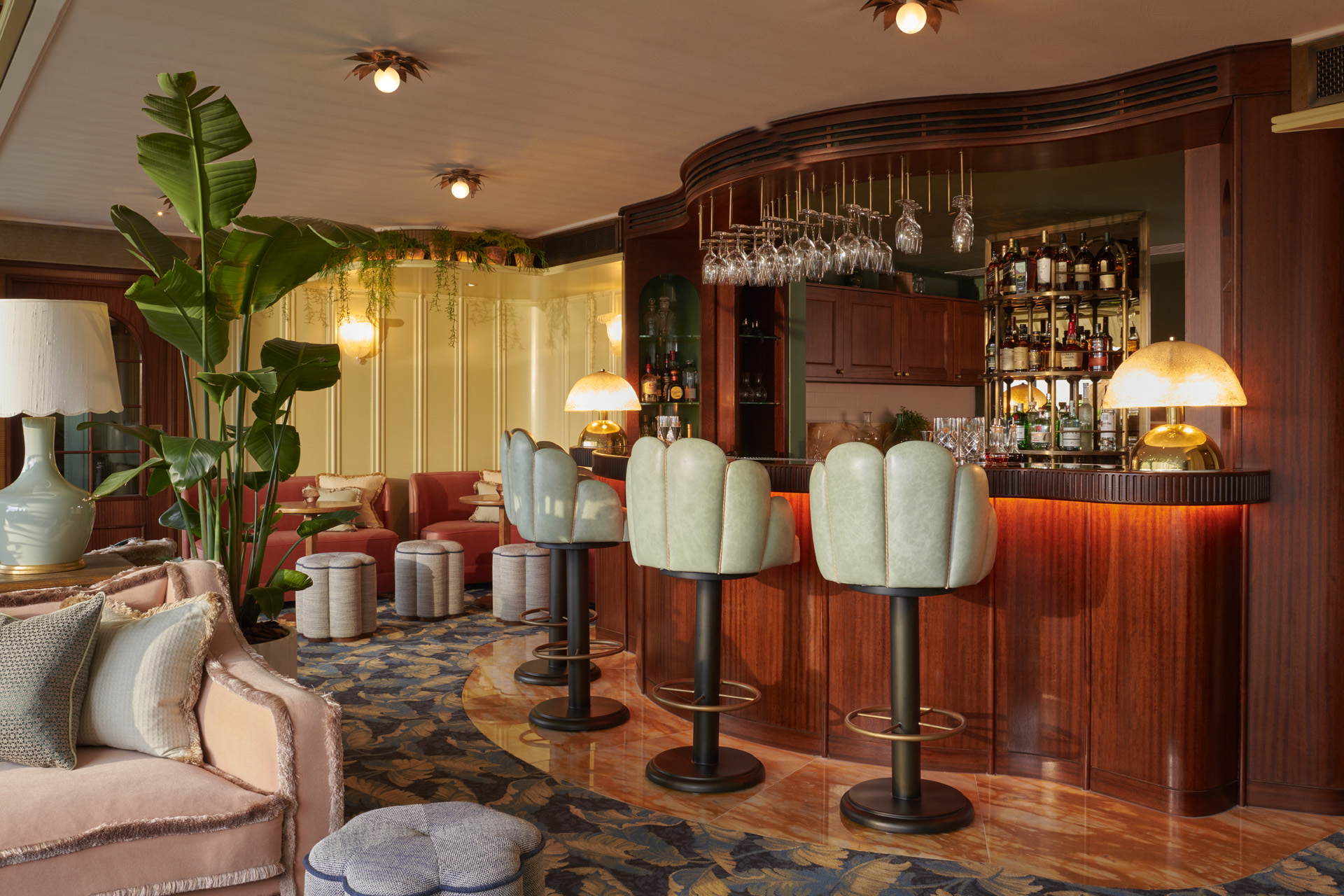 A wildly creative bar menu featuring local distilleries and riffs on classic Perthshire tipples pairs beautifully with sharing plates of Glen & Co smoked salmon or Scottish charcuterie with cornichons. But it's the terrace, where Georgian statues of industry peer over the city from the roof of the grand old bank that is the real showstopper – unequivocally the city's most impressive date spot, guaranteed to woo on all counts. 
FAMILY-FRIENDLY
It may be glamorous, martini fuelled and full of pastel velvet, but Gleneagles Townhouse is a family affair, with sprogs checking into the Perthshire hotel often combining their stay with a city trip. That being said, the cosmopolitan sister can handle only a few days, with eyebrows raised at noisy children in the grand dining spaces and pram-challenging steps leading to the lobby and a warren of staircases not really conducive to tots… 
It's more bachelorette than the family-focused Gleneagles – something worth noting for parents who want the full family bells and whistles. Babysitting services are recommended to fully enjoy the Spence restaurant and both bars (easily organised by the hotel), and cots, cameras, milk warming and bottle washing is nay bother for young children. All sprogs are handed a squirrel at reception – a small gesture that goes a long way after a draining car journey.
THE FINAL WORD
Hurrah for Gleneagles Townhouse – a long awaited alternative to the tartan crust still monopolising Edinburgh's hotels. It's not too zeitgeisty. Those resplendent ceilings and thick velvety drapes will hardly age. No, it's a delicious blend of country tradition and cosmopolitan design oomph, with a ravishingly grand architectural canvas and a thrilling energy that no renovation budget can guarantee. 
BOOK IT: Doubles from £350 per night. gleneagles.com