TD Guest Writer
Guest Writers are not employed, compensated or governed by TD, opinions and statements are from the specific writer directly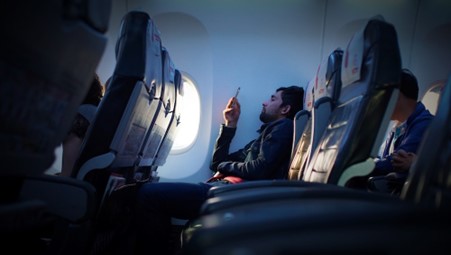 Airline mode restrictions will be removed, allowing passengers travelling inside the European Union (EU) to use their mobile devices fully.
With the European Commission's recent ruling, airlines may provide 5G technology on flights, freeing passengers from switching their phones to aeroplane mode.
The BBC reports that in order to allow aeroplane use of 5G frequency bands, member nations have until June 30, 2023.
EU Internal Market Commissioner Thierry Breton deemed it a boon for European businesses and an "enabler of new services for people."
Breton remarked that with the advent of high-speed, high-capacity connections, "the sky is no longer a limit."
The inability to predict the effects of 5G on aeroplanes has led to its prohibition on flights. Some people were concerned that phone data frequency would disrupt aircraft navigation systems, and the accuracy of the plane's automated control systems' altitude readings might be affected.
Chief executive of the UK Flight Safety Committee, Dai Whittingham, has stated that this is not a problem in the UK or EU.
The likelihood of interference is significantly reduced, according to Whittingham.
We use a lower power setting for 5G and a different set of frequencies than has been approved in the United States.
The public wants 5G, and the regulators will make that possible; nevertheless, they will also take measures to safeguard the safety of the people.
Australia still needs to take the initiative to follow the European Union's lead and eliminate aeroplane mode restrictions.
Wireless broadband services like 4G and 5G have been available in Australia since 2016 and 2019, respectively, in the 3.4-3.7 GHz range, below the frequencies utilised for radio altimeters. Radio altimeters have not been affected by wireless broadband networks in any known cases.