TD Guest Writer
Guest Writers are not employed, compensated or governed by TD, opinions and statements are from the specific writer directly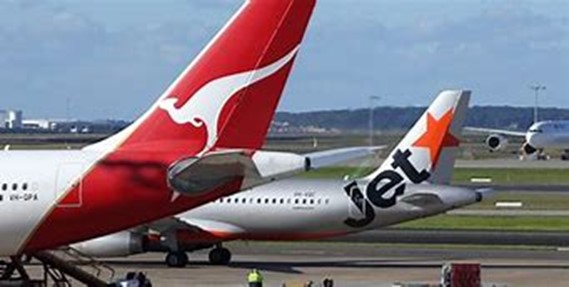 Qantas anticipates a summer of tremendous demand that will test its service and dependability, while Australia's consumer watchdog has warned airlines about rising domestic airfares.
The Australian Competition and Consumer Commission (ACCC) has stated that it will "watch the airlines closely" to check that airlines like Qantas and Virgin aren't deliberately holding back seats to artificially inflate ticket prices.
According to the latest report on airline competition in Australia published by the Australian Competition and Consumer Commission (ACCC), average passenger revenue (an indicator of average airfares across all price types) increased by 27% in October 2022 compared to October 2019.
After suffering significant losses because of the pandemic, airlines expect to profit due to increased demand and ticket prices.
All three of Qantas's, Virgin Australia's, and Rex's subsidiaries anticipate a positive bottom line for the fiscal year ending in June 2023.
For the half year ending December 31, 2022, the Qantas Group anticipates an underlying profit before tax of between $1.35 billion and $1.45 billion, which is close to the company's record for a full year of operation.
With airlines cutting back on flights due to high jet fuel costs and operational issues, "strong travel demand has resulted in higher airfares," ACCC Commissioner Anna Brakey explained.
We recognise that airlines continue to face resource constraints connected to the pandemic. Still, the ACCC will be watching them closely to make sure they return capacity to the market as soon as possible to begin reducing ticket pressure.
The national airline is under intense pressure to improve its on-time performance, reduce lost luggage, and enhance customer service in order to reclaim some of the respect it has lost in the community in recent months.
Since Qantas had topped this year's list of worst products and services in the Choice Shonky Awards, the baggage handler scandal is only the latest black eye for the airline.
Customer service, on-time arrival, missing luggage, and long hold times were ways Choice believed Qantas let its consumers down.
After receiving complaints from dissatisfied customers earlier in the year, Qantas was no longer considered one of the world's top five airlines.
Alan Joyce, CEO of the national airline, issued a public apology and pledged to "go back to our best" in August.
Since then, the airline has performed an incredible turnaround, posting the highest on-time record of any major domestic airline in October.
Qantas also improved tremendously from having the worst cancellation record of any Australian airline to having the best record.
Qantas has promised more planes in the coming weeks will launch numerous new international routes before the holidays. Over the holiday season, the airline anticipates eight million customers to fly with them.