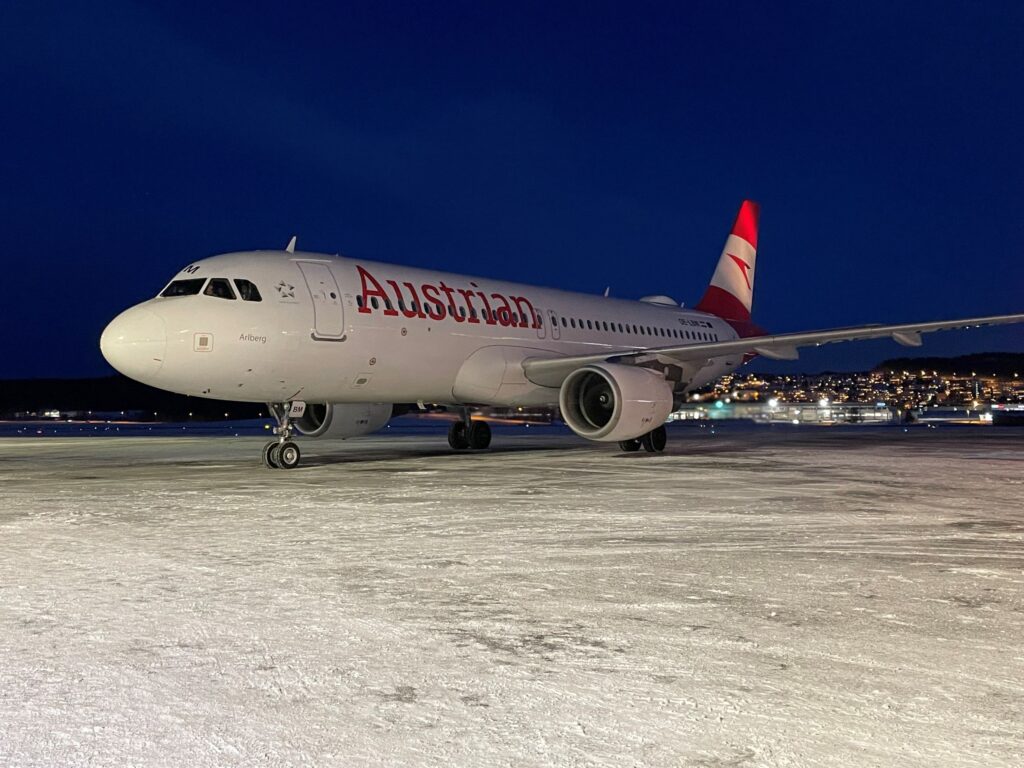 OS f light 329 was a special one. Not only because Austrian Airlines took off on its inaugural flight to Tromsø at 10:35 a.m. local time on Saturday, 17 December, 2022, also because the passengers on board were given a Christmas surprise moment. During the 3.5-hour flight, the cabin of the Airbus 320 was transformed into a flying Christmas market – punch, cookies and small surprises for the passengers, red Santa Claus hats on the seats as well as the charming crew created a Christmas atmosphere on the way to the newest Austrian Airlines winter flight schedule destination.
Which destination would be more suitable for a Christmas flight than Tromsø, Norway. It is the ideal starting point to watch the natural phenomenon of the fascinating polar or northern lights in the night sky. During the winter months, you can see the spectacle of dancing colors especially intensely. Tromsø is also a popular destination beyond that.
This is why, Austrian Airlines is not only offering the direct connection between Vienna and Tromsø once a week on Saturdays in the winter flight schedule. In the 2023 summer flight schedule, the red-white-red airline will also serve the holiday destination on Mondays between the beginning of June and the end of August.