Harriet Compston checks into Àni Thailand, the ultimate getaway on one of Thailand's unspoilt isles. Better still, it's all yours.
Read the C&TH Responsible Tourism Guide
Review: Àni Thailand, Phang-nga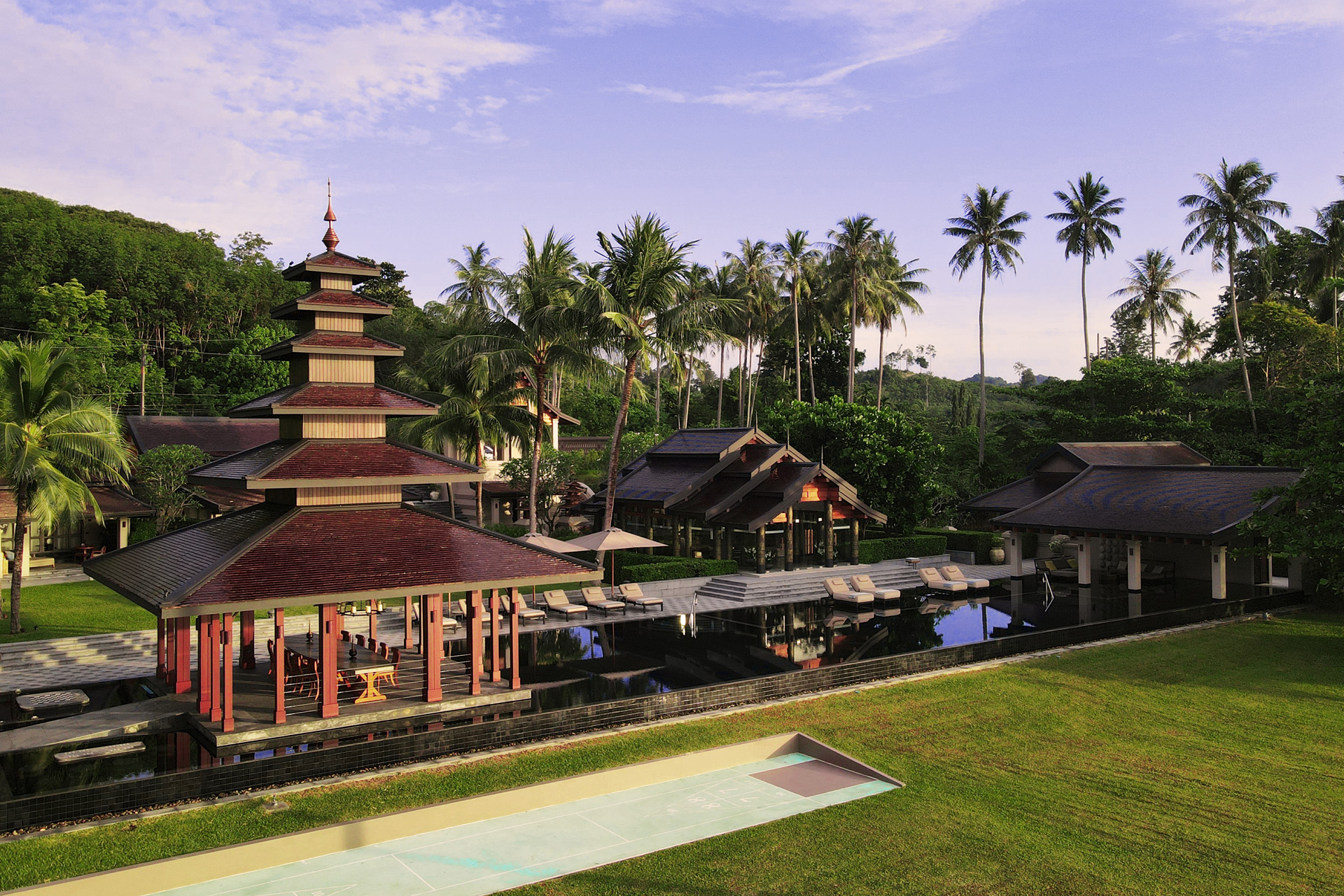 STAY
This is the perfect five-star castaway experience: an ultra-luxe beach retreat on one of the best islands in Southern Thailand. Koh Yao Noi is a hilly little island between Phuket and Krabi; ÀNI Thailand opened here in 2016 as part of ÀNI Private Resorts, the world's first private resort collection with all the thrills of an all-inclusive luxury hotel, but it's just for you and your family and friends. There are also ÀNI resorts in Sri Lanka, the Dominican Republic and Anguilla.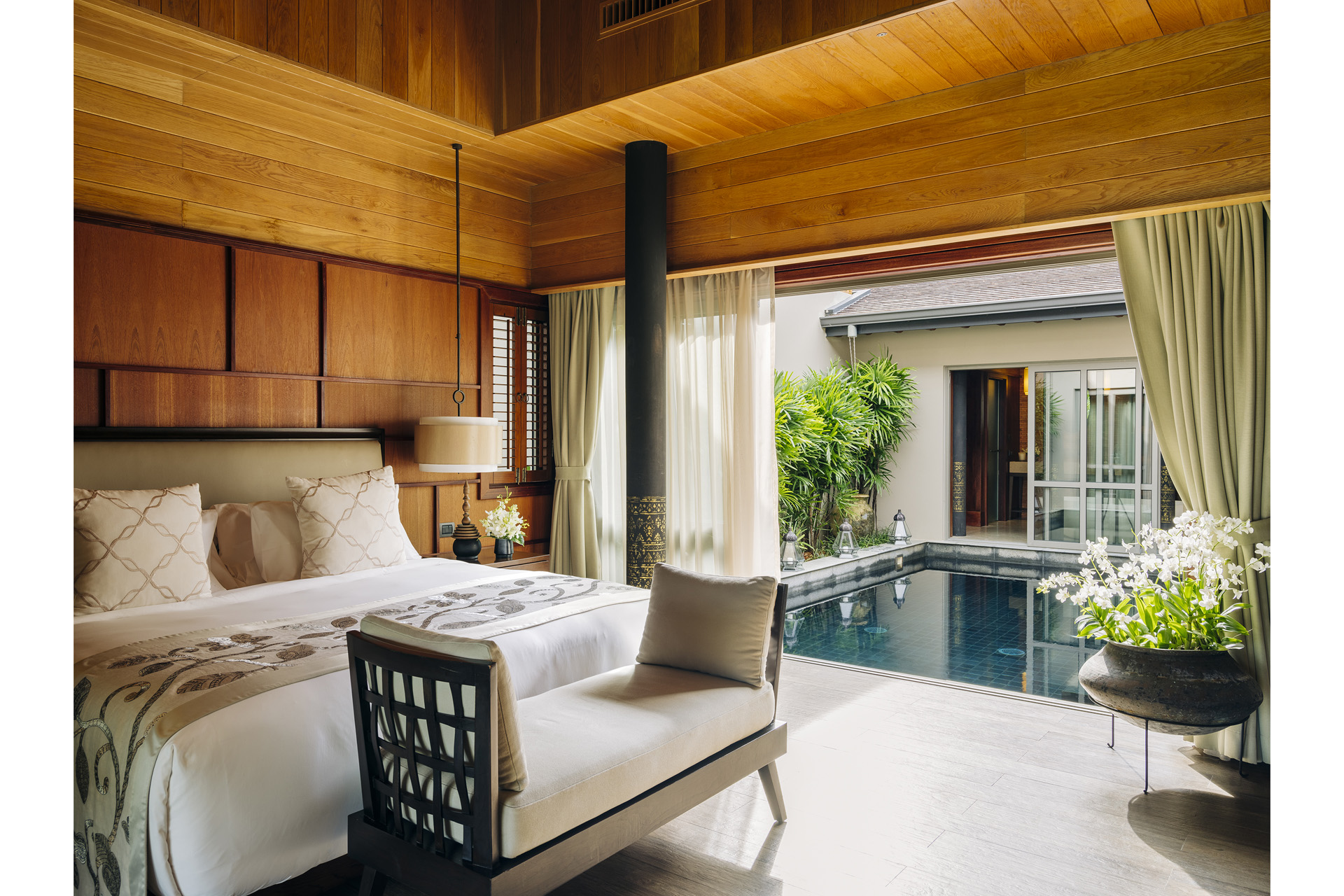 Overlooking limestone-speckled Phang Nga Bay, this far-flung big hitter is styled as a northern Thai village, with traditional pitched Lanna architecture and a glistening, temple-like structure at its centre. This place revels in exclusivity, from the exquisitely-curated meals to the carefully-choreographed activities to a staff-guest ratio higher than one to one. Even nature delivers, with a spectacular party of hornbills living in the palms.
Dotted around the resort, the eight vast suites and villas are stylishly contemporary with wood panelled walls and towering vaulted ceilings. Sleek teak furniture sits alongside elegant Thai fabrics and ornate touches, such as hand-painted pillars by a local artist. The double rain shower and deep bath are almost as vast as the king size bed. For the best seascapes with knockout views of the bay, ask for an Ocean Villa.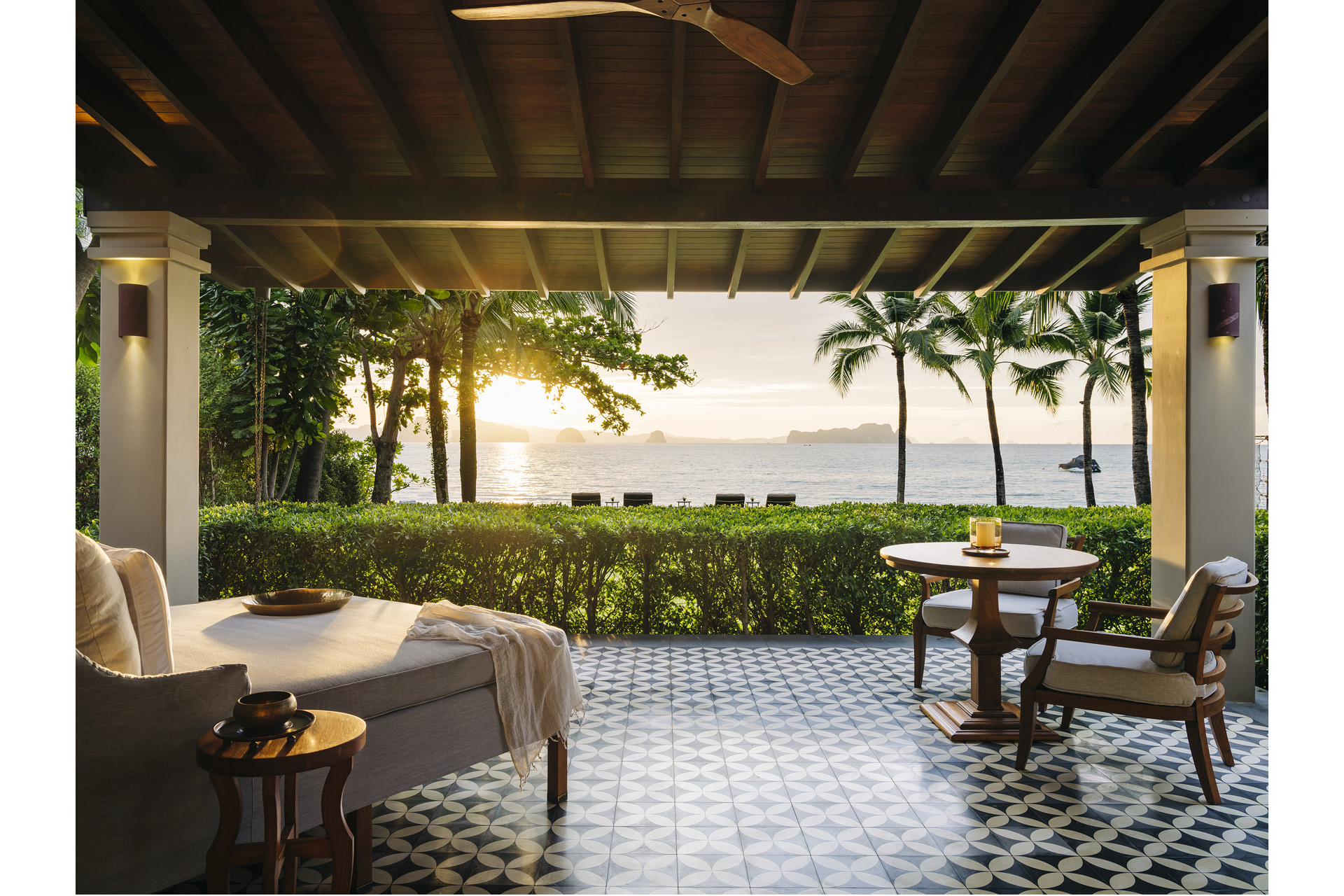 DO
It's very easy to simply flop beside the infinity pool and not move an inch at Àni Thailand. But, as with all things ÀNI, a lot of fun awaits. Wake up to sunrise yoga on the beach or try your hand at traditional Mai Tai boxing on the lawn. There's also paddleboarding, kayaking and snorkelling in the turquoise waters. For those who prefer dry ground, get creative with batik painting, or make flower garland necklaces. Thai cooking lessons are available, too. Wellness is also big here:blissful massages in the spa are available daily, plus ÀNI can organise soothing sound healing classes.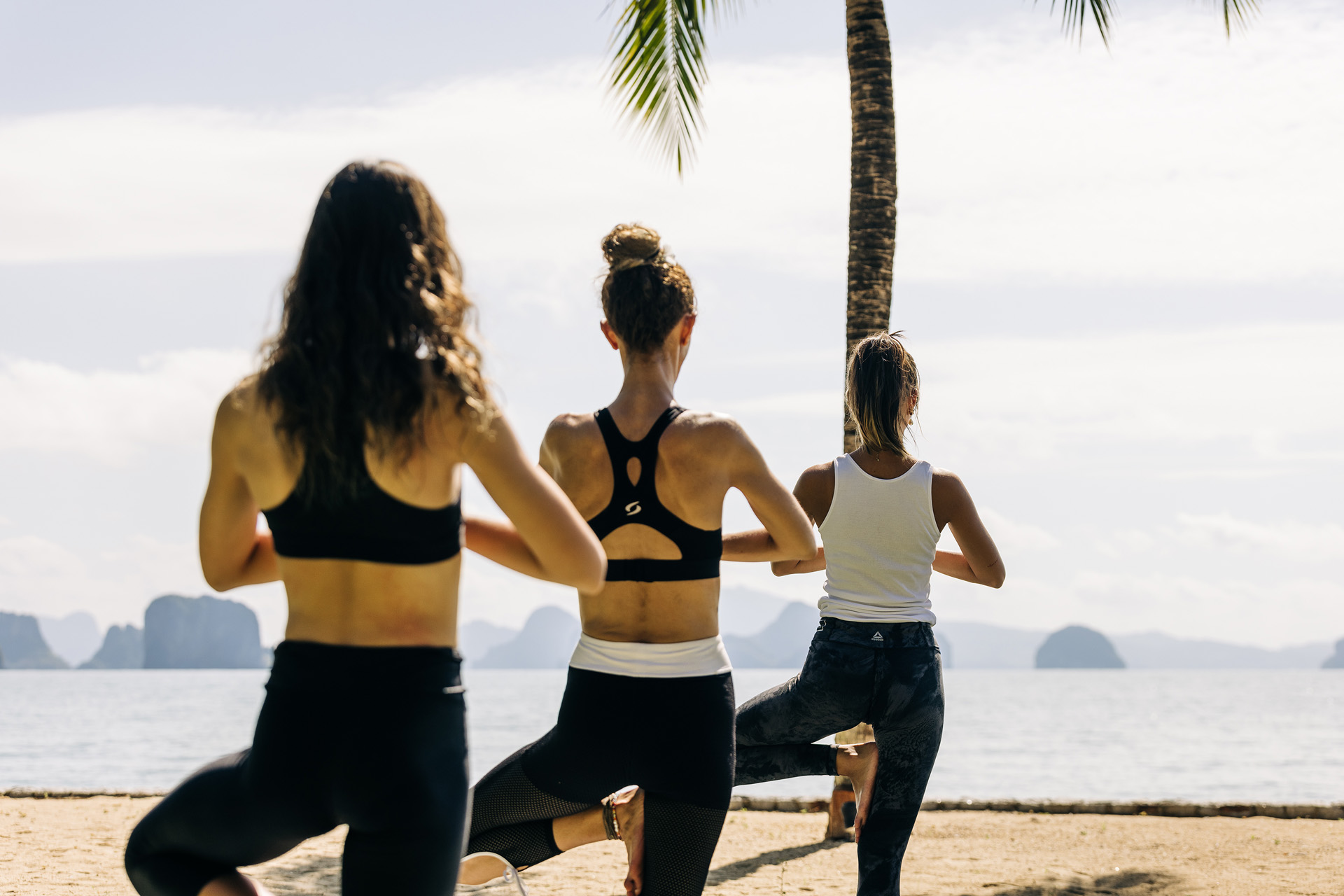 Just down the road is ÀNI Art Academy, where guests can buy and commission art. Founded by the same man behind Àni – philanthropist and arts patron, Tim Reynolds – who turned to art after a car accident left him a paraplegic; learning to paint proved to be his saving grace. The result is a three-year, free course for locals who want to learn art, hoping to open them to more opportunities in the world. It's been a great success: two of the students are presently showing in several US galleries. 
There are plenty of chances to get a sense of local life. Visit Mah – the owner of a five-acre rubber plantation, a short stroll from the resort – to learn all about rubber production. And prepare to be astonished: Mah starts work at 1am and 'taps' around 350 trees per day to release the latex.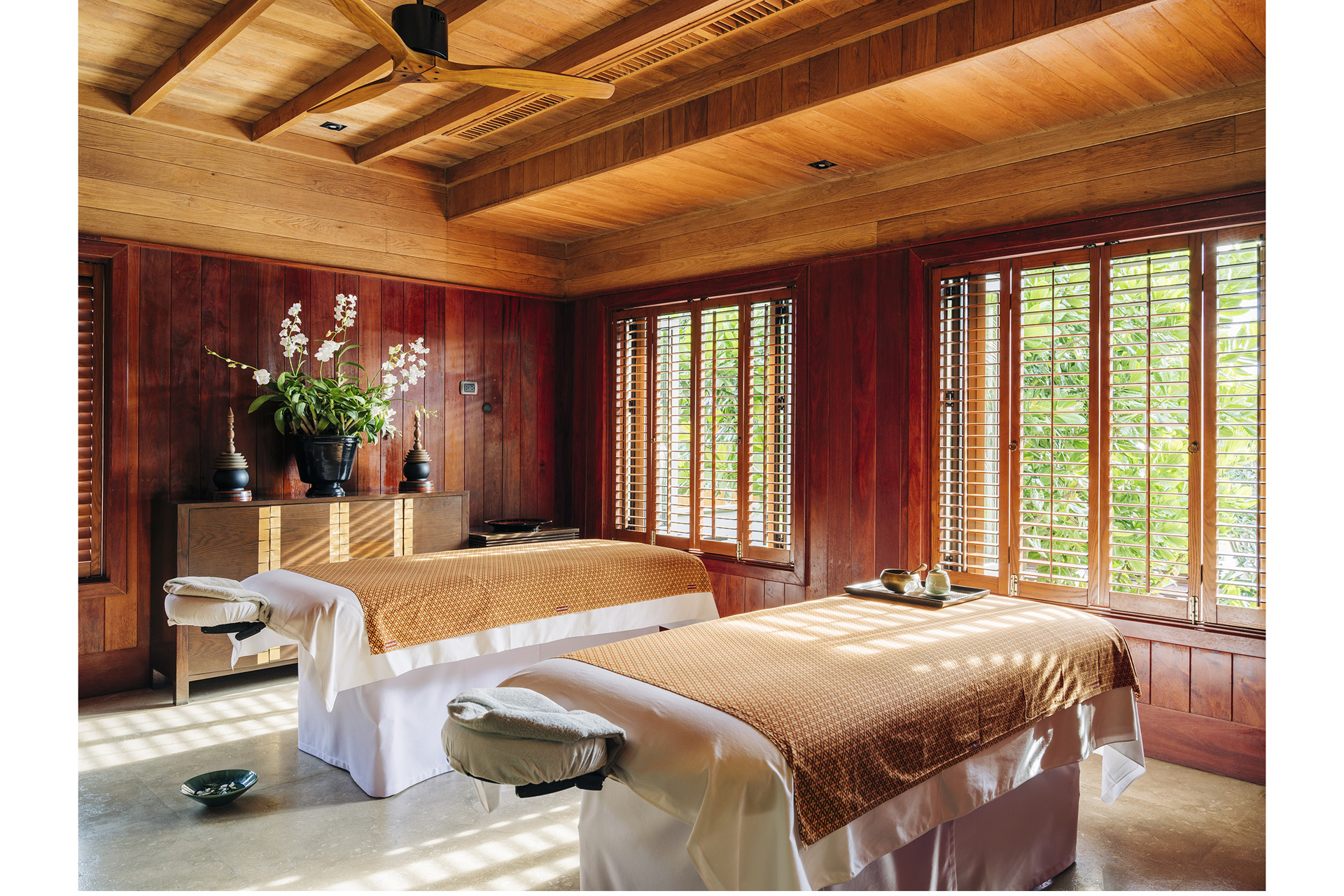 The fish sanctuary, a short chug away by wooden longtail boat, gives a good insight into island living, too. Set up by a local fisherman, the organisation focuses on education, recovery and regeneration of local sea life. It also rescues injured, rare species of fish; one current resident is a leopard shark with a damaged fin.
The whole family can tag along, with an action-packed kids program comprising the likes of treasure hunts, arts and crafts, face-painting, cooking classes, and inspired nature tours. The resort's five-metre-high waterslide is a sure-fire hit, too.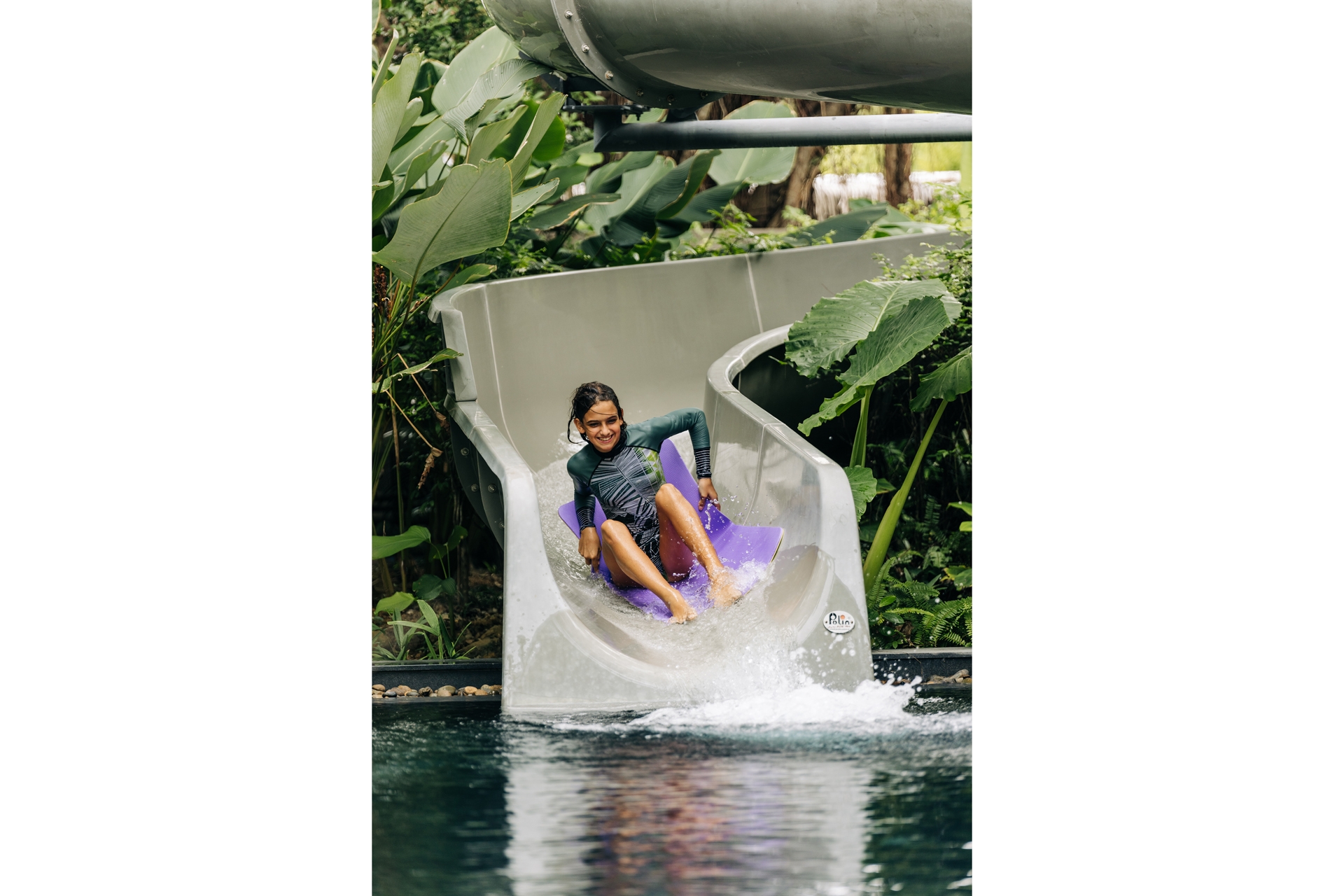 EAT 
Food at ÀNI is serious business. Hailing from a farming family, Yao is passionate about earth to table food and grows his own produce; even the green peppercorns are freshly plucked from the vine. It all comes together in a kaleidoscope of cuisines: Chef Yao has pretty much every cuisine up his sleeve, from Chinese and Japanese to Italian and French. 
But it's not just about the food. Each meal is an event, with daily-changing dining locations and beautifully-styled tables fit for a magazine shoot. The street food-style dinner buffet on the beach is like being transported to a Hawker Centre, with the incredible array on offer: khao soi, pad thai, papaya salad, dumplings and roti – all created right in front of you. Take your pick while traditional Thai dancers from the local community perform on the lawn.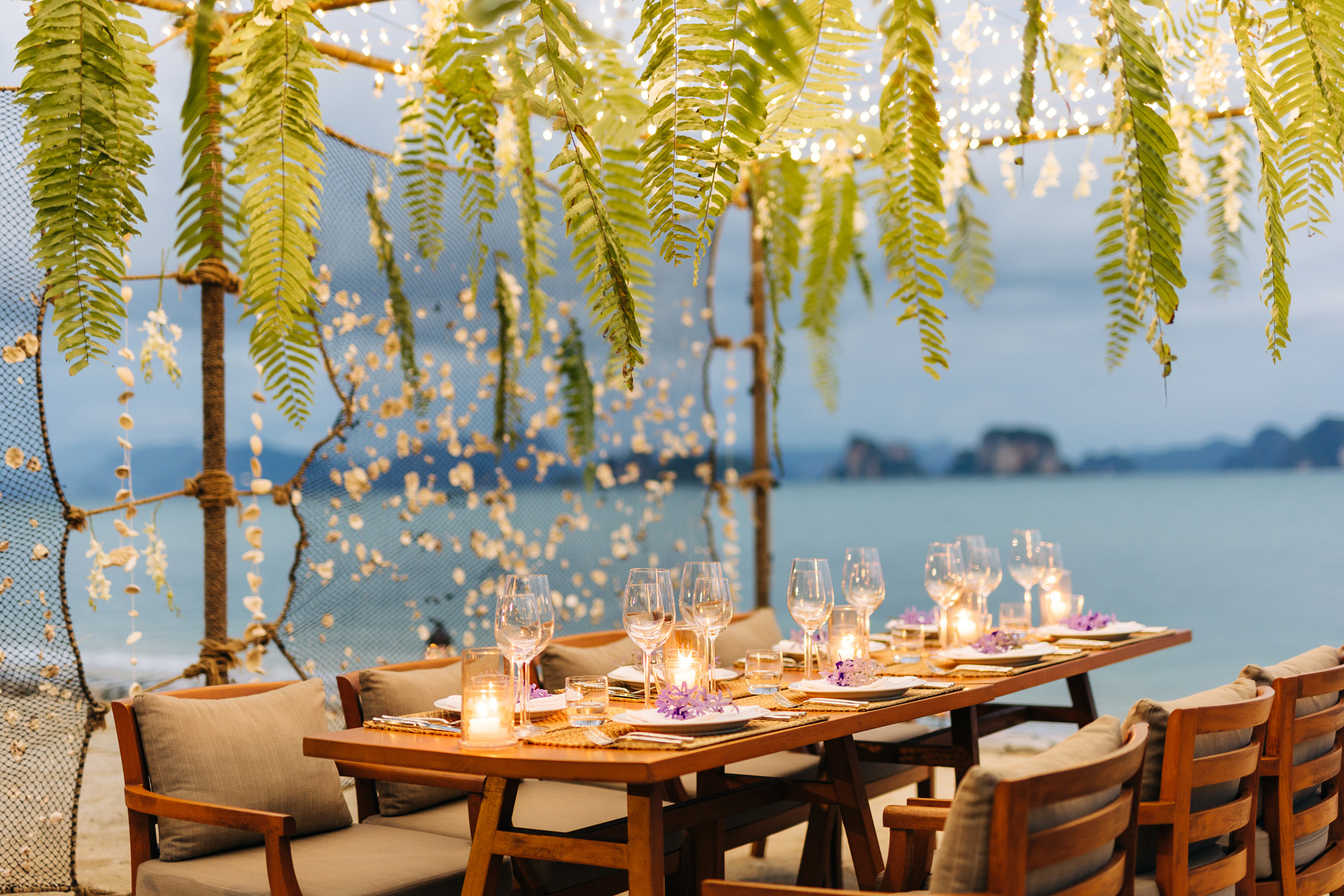 Outside of the resort, tuck into a scrumptious breakfast of eggs, noodles, sticky rice, spring rolls and exotic fruit in a paddy field, complete with water buffaloes wallowing and a solitary white egret. There's plenty of beach action, too, with champagne picnics rolled out on secluded white beaches on untouched islands. 
FINAL WORD
The Thai islands punch well above their weight when it comes to places to stay. But ÀNI Thailand holds its own, with a super personalised approach setting it apart from the pack – plus the fact that, while the luxury here is another level, there's actually nothing over the top. It's simply barefoot luxury done very, very well. 
BOOK IT
From £11,660 per night for a minimum of six villas, sleeping up to 20 people on an all-inclusive basis for a minimum five-night stay. aniprivateresorts.com 
Featured image: The dining pavilion at ÀNI Thailand.