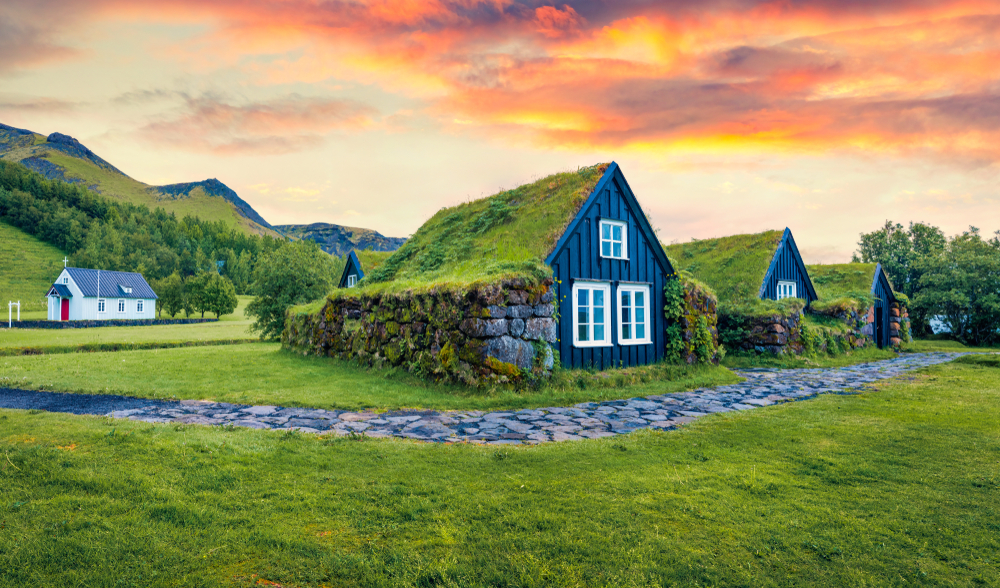 New research reveals that Iceland is America's dream Christmas destination. The study by Iceland.org, the travel and tour management company in Iceland, examined Google Ads data to discover which European country each state wants to visit this Christmas. The study examined the average monthly search volume for vacation-related search terms across each state for the top 25 coldest destinations in Europe, based on their average temperature in December.
The research revealed that Iceland takes the crown as the most popular European country that Americans want to visit for Christmas. Iceland is the most searched-for destination in every state, apart from West Virginia, where Germany takes the top spot. Across the country, Americans search for words associated with Iceland vacations a total average of 69,420 times per month, placing the Nordic Island firmly in the top spot. Additionally, Americans search for the phrase 'Iceland flights' an average of 24,460 times a month and 'Iceland vacation' 7,660 times.
Germany ranks as the second most popular European destination that Americans want to spend Christmas in. Known as the nation that first introduced Christmas markets, it is fitting that Germany ranks so highly on the list. Searches for vacation-related terms, such as 'Germany vacation' and 'flights to Germany' receive a combined monthly average of 39,400 searches across America.
The study placed Switzerland as the third most popular European winter destination. With its snow-capped Alps and picture-perfect towns, Switzerland is a fantastic choice to spend Christmas. So, it is no surprise that searches related to vacationing in Switzerland receive a combined total of 32,160 average searches per month.
Ranking in fourth place is Norway. The Scandinavian country ranked highly due to Americans searching for Norwegian vacations a combined average total of 20,480 times per month, for example, 'Norway Winter vacation' and 'Norway Christmas flights'.
The study revealed that Croatia follows closely behind Norway as the fifth most popular European destination Americans want to spend Christmas in. Each month, Americans search for vacation-related terms to Croatia an average of 20,470 times, such as 'Croatia flights', 'Croatia vacation', and 'Croatia Christmas vacation'.
A spokesperson from Iceland.org commented on the findings: "Whether you are interested in festive Christmas markets, European cultural traditions, or snow-covered landscapes, Europe is the ultimate destination to visit around Christmas time.
This study offers an interesting insight into the countries that Americans want to travel to this Christmas. Iceland unsurprisingly takes the crown, as tourists are spoiled for choice with the country's picturesque landscapes and scenery, with landmarks such as the Blue Lagoon and the Northern Lights."