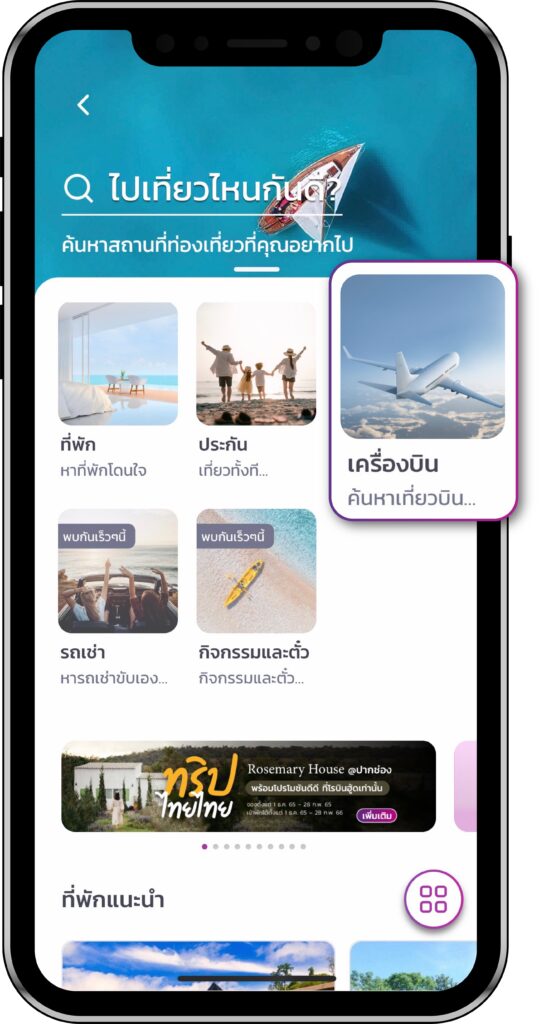 Tech-savvy consumers are demanding ever more from their apps, requiring they send texts, manage finances, allow them to shop online and play games. Super-apps have grown to define the consumer experience in large parts of Asia, with the 'one-app-fits-all' model playing a leading role in the digitalisation of the region.
Morgan Stanley is predicting a USD 23 billion revenue opportunity by 2025 for the model, when super-apps will deliver a seamless digital consumer experience to hundreds of millions of users.
In Thailand, food delivery app Robinhood has been gaining traction since its launch at the height of the COVID-19 pandemic. Already a leading food delivery app in Thailand, the company is now expanding its services into four key areas in line with its plans to become a super-app. This includes Robinhood Mart, a supermarket and store shopping service, Robinhood Express, a goods delivery service, Robinhood Ride, a transportation platform, and Robinhood Travel, an online travel agent.
Robinhood Travel is using Amadeus Web Services latest Travel APIs to access Amadeus flight booking engine capabilities and the industry's widest range of flight inventory from over 400 airlines via the Amadeus Travel Platform. By gaining access to these capabilities through simple API integrations, Robinhood is now able to offer all-inclusive travel experiences seamlessly to more than 3.2 million platform users.
Srihanath Lamsam, chief executive officer, Robinhood, said: "Our core purpose is to create a business model that returns to Thai society, first by supporting small local businesses with Robinhood Food, and now expanding our services to include the travel industry, a key driver of Thailand's economic growth."
Lamsam continued: "Our partnership with Amadeus has enabled us to easily add flights to our platform. This allows us to continue to deliver on our commitment to give back, this time by helping local airlines and the Thai economy recover from the pandemic, whilst better delivering on the needs of our users, and opening a new revenue stream for Robinhood. The speed and ease with which we've connected using Amadeus' APIs has accelerated the growth of our business and we're now well on the way to establishing Robinhood as a leading super-app in Thailand."
Amadeus Travel APIs are designed to be easy to use for developers and simple to integrate within existing systems. This makes the API-led approach ideal for digital-first companies that want to rapidly add travel booking alongside other consumer services.
Frédéric Barou, senior vice president, Search & Online, Asia Pacific, Amadeus, said: "Consumers increasingly value a simple, one-stop shop digital experience to organize different aspects of their lives and super-apps are answering this need. At Amadeus our aim is to make sure travel is easily searchable and bookable wherever the traveler is, on any platform. That's why we're investing in a comprehensive range of APIs that make it easy for digital-first companies to add travel alongside other services."
The collaboration with Robinhood is part of Amadeus' wider strategy in the region, designed to work with high-potential start-ups with a big future in the travel sector. The Launchpad program is currently working to establish itself as the best partner to help start-ups as they seek to grow in the region.