Feeling inspired to book a trip to the idyllic Italian island of Sicily after watching The White Lotus? Bring your appetite: Sicily is a haven for foodies, jam-packed with excellent fine dining spots, traditional trattorias and glamorous beach clubs – hence the outcry at the fact the HBO cast ate pretty much all their meals in the hotel restaurant. Here, Sicilian chef Vittorio Meli, who heads up Zoom East in Whitechapel, highlights the places they should have visited. Read on to discover his pick of the best restaurants in Sicily.
Vittorio Meli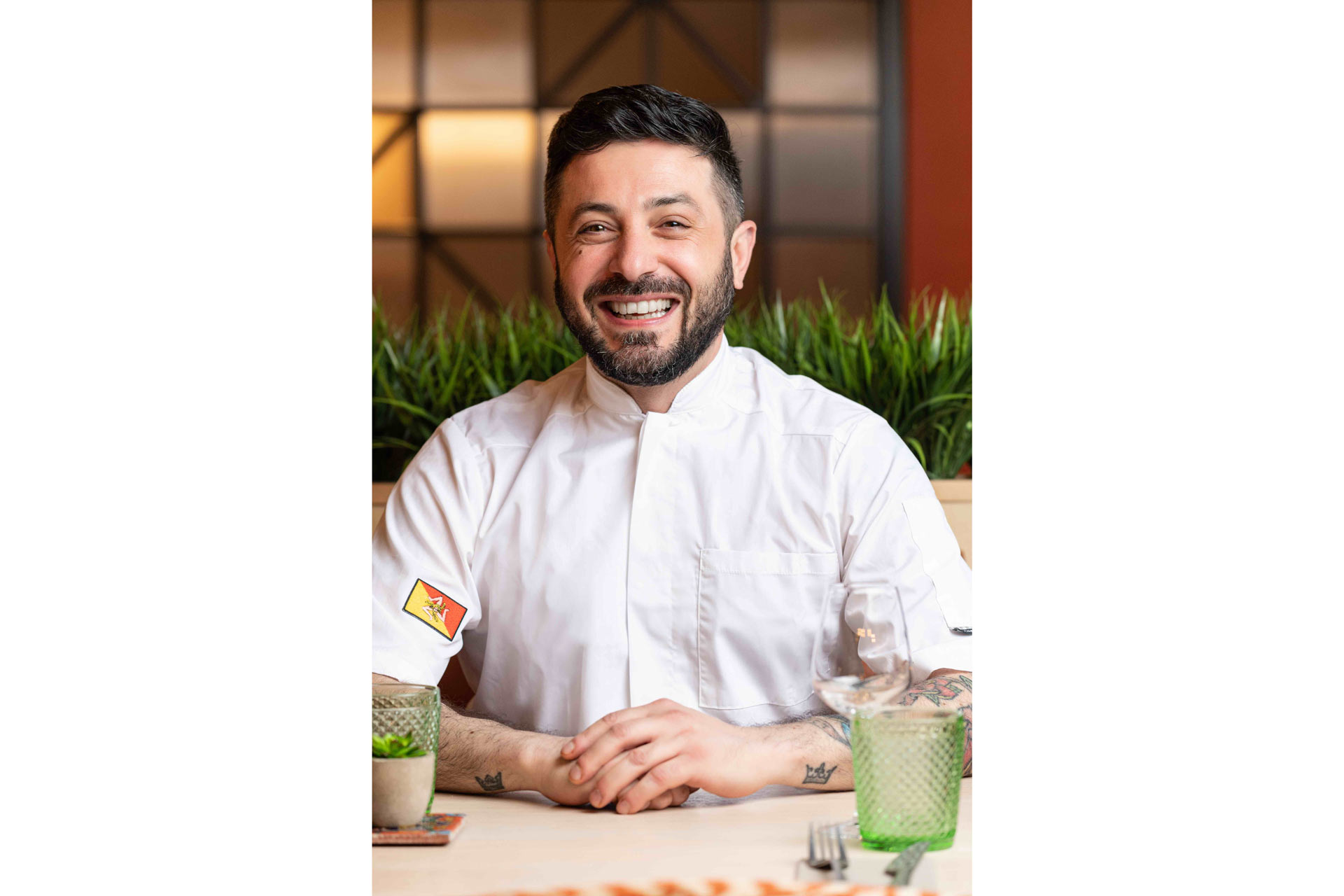 Born in Catania, Sicily, Vittorio's family have owned and run restaurants for over three generations – so the chef certainly knows his stuff when it comes to good food. He is now at the helm of Zoom East, a Sicilian restaurant in London which features traditional dishes like caponata, arancini and Stocco Alla Messinese, a fish stew with olives, potatoes and capers. 
Vittorio Meli's Pick: Best Restaurants in and Near Sicily
Pasticceria Savia, Catania
In Catania you must visit a 'Tavola Calda Catanese' (a Catanian 'hot table'). These are casual restaurants or takeaways serving specialities including pizzette cartocciate and cipolline, savoury Sicilian pastries, and of course arancini. You can find Tavola Calda Catanese everywhere in the city but I especially recommend the traditional Pasticceria Savia, set at the corner between Via Etnea and Via Umberto. 
Via Etnea, 300/302/304, Via Umberto I, 2/4/6, 95131 Catania CT, Italy, lnx.savia.it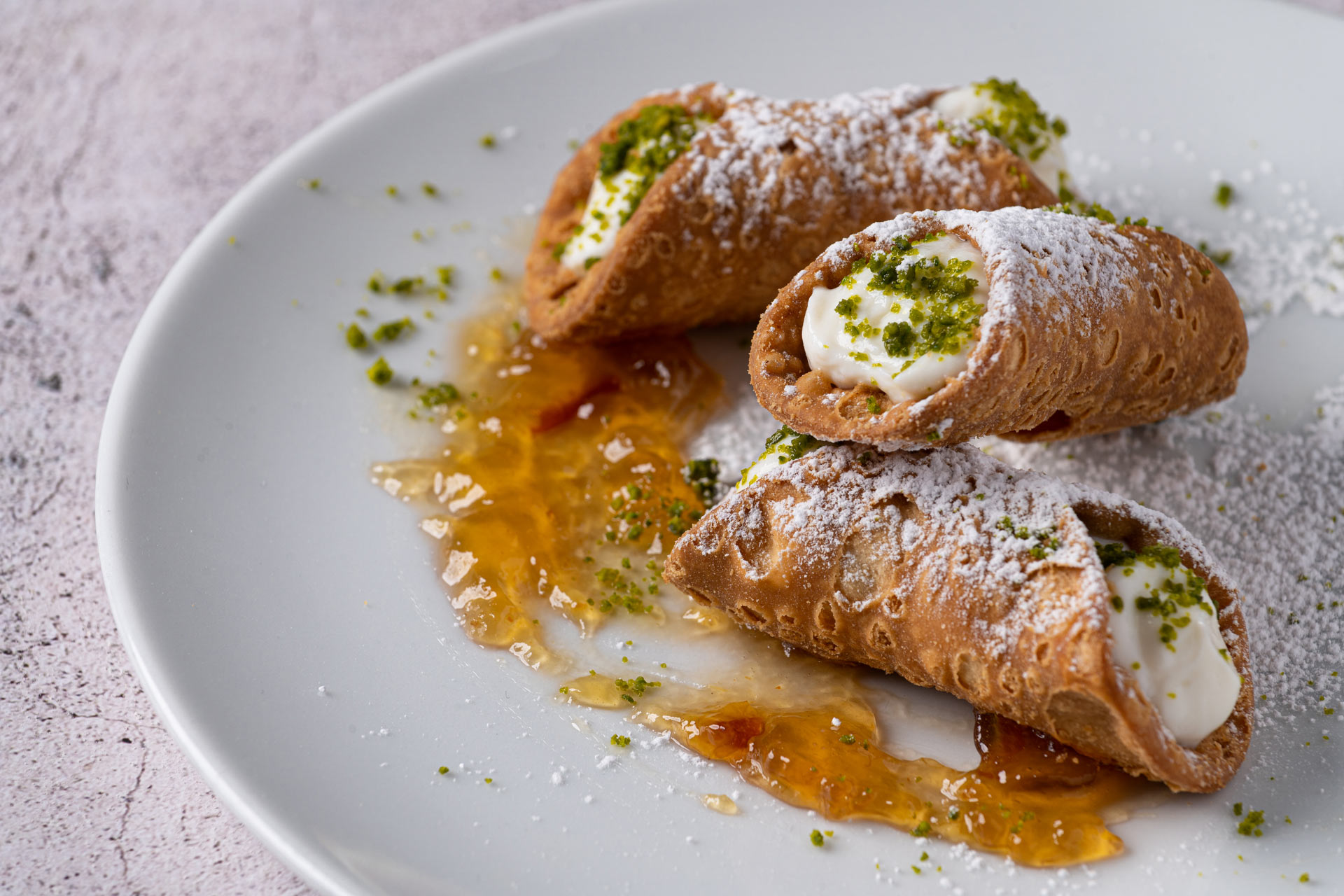 Trattoria Don Nino, Messina 
In the North of Sicily, at one of the three extreme points of the island is the city of Messina. Stocco alla Messines (stockfish) is the most important delicacy in the city – a real tradition that has historical roots linked to the geographically favourable position of the city on the Strait and its port in the Mediterranean Sea. Trattoria Don Nino is a great place to experience a classic Messina stockfish. 
V.le Europa, 39, 98124 Messina ME, Italy, facebook.com
Il Carretto, Cefalu 
Cefalu is one of the most beautiful villages in Italy. In the historic centre a few steps from the Cathedral Basilica you will find Il Carretto offering typical Sicilian dishes with local products from fish to meat, both served directly at the table on lava stone. In Cefalu you will also often find slow-cooked black pig sandwiches served as street food. The Black Pig of the Nebrodi Mountains near Cefalu is a native breed with ancient origins. 
Via Mandralisca, 66, 90015 Cefalù PA, Italy, facebook.com
Market A' Vucciria, Palermo
In Palermo you must visit the market 'A' Vucciria', an ancient bazaar with shops and food stalls – it can be hectic, but that is part of the charm. It is a great experience and the perfect place to try an array of different dishes as well as buy fresh ingredients. There you will find food stalls serving traditional dishes such as pane e panelle – chickpea fritters inside crunchy bread with lemon and parsley; Meusa (slow-cooked spleen with sweet and sour sauce) swordfish roll, boiled octopus, and cardoons in batter.
Piazza Caracciolo, 90133 Palermo PA, Italy
Osteria Mamma Carmela, Palermo
For a quieter option I would suggest Palermo institution Osteria Mamma Carmela in Borgo Vecchio via Principe di Scordia, just a few steps away from the famous theatre Politeama. Here you will find authentic, rustic cuisine not known to many. 
Via Principe Scordia, 159, 90139 Palermo PA, Italy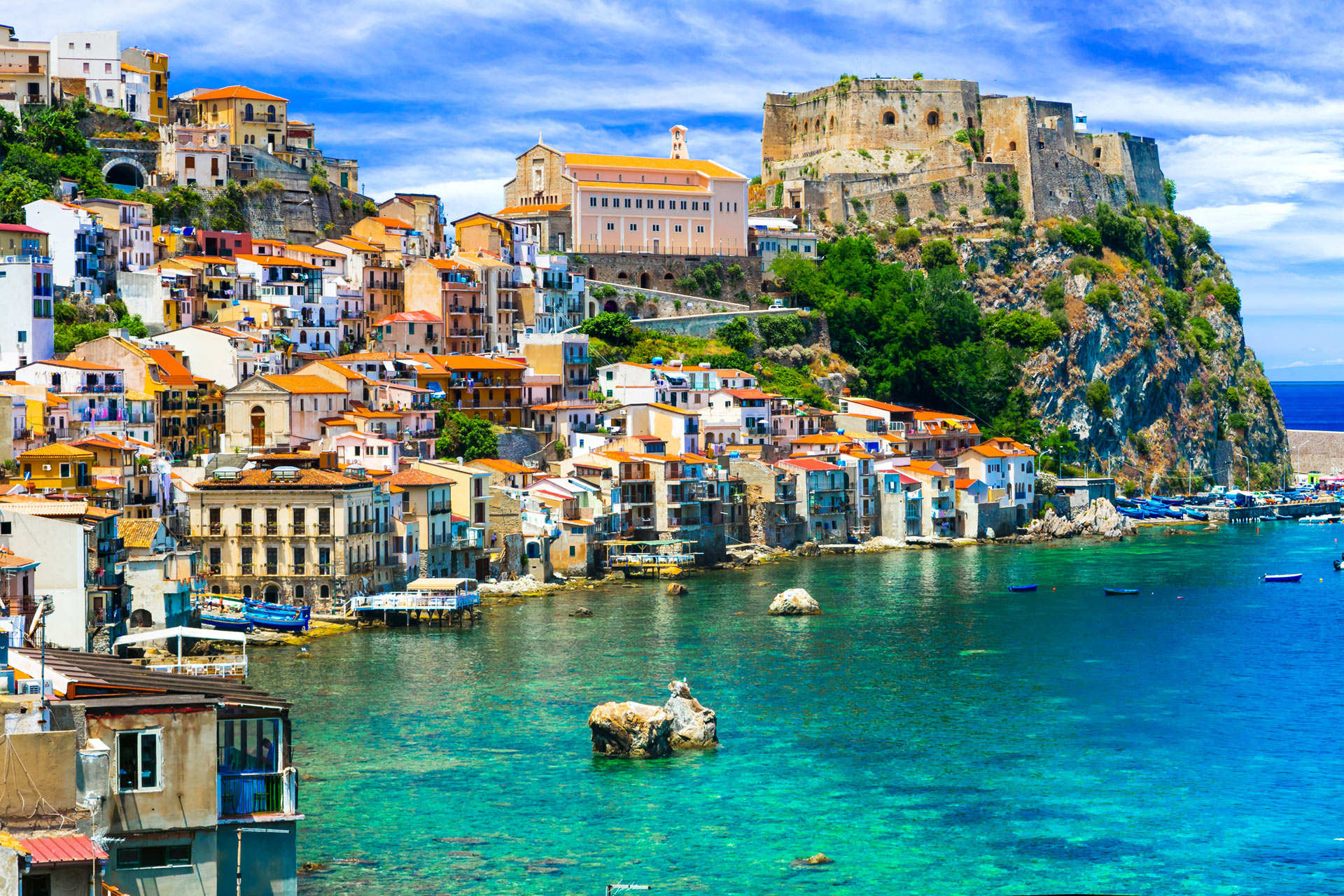 Trattoria Al Brigantino, Sferracavallo
Sferracavallo is a subarea very close to Palermo. It is famous throughout Sicily as a haven for seafood lovers. The Restaurant Trattoria Al Brigantino is one of the best known in Sferracavallo and offers customers typical dishes of Sicilian cuisine based on fresh fish.
Via Torretta, 104, 90147 Palermo PA, Italy
Restaurant Alla Kasbah, Mazara del Vallo 
Caponata is one of the most famous dishes in Sicily and something that you absolutely must try – Restaurant Alla Kasbah in the town of Mazara del Vallo is the perfect place. There is not actually a defined recipe, because each city or village has his own – and indeed each family in Sicily has his own recipe. Here you must also try the Gambero Rosso of Mazara – red prawns that the port town is known for. 
Via Itria, 10, 91026 Mazara del Vallo TP, Italy
Tha'am Restaurant, San Vito Lo Capo
Visit Tha'am restaurant, one of the most well-known restaurants in San Vito Lo Capo, to try classic Sicilian fish couscous dishes. A dish of North African origin, in Sicily couscous is cooked with fish or shellfish, and rich fish stock. 
Via Duca degli Abruzzi, 32, 91010 San Vito Lo Capo TP, Italy, thaam.it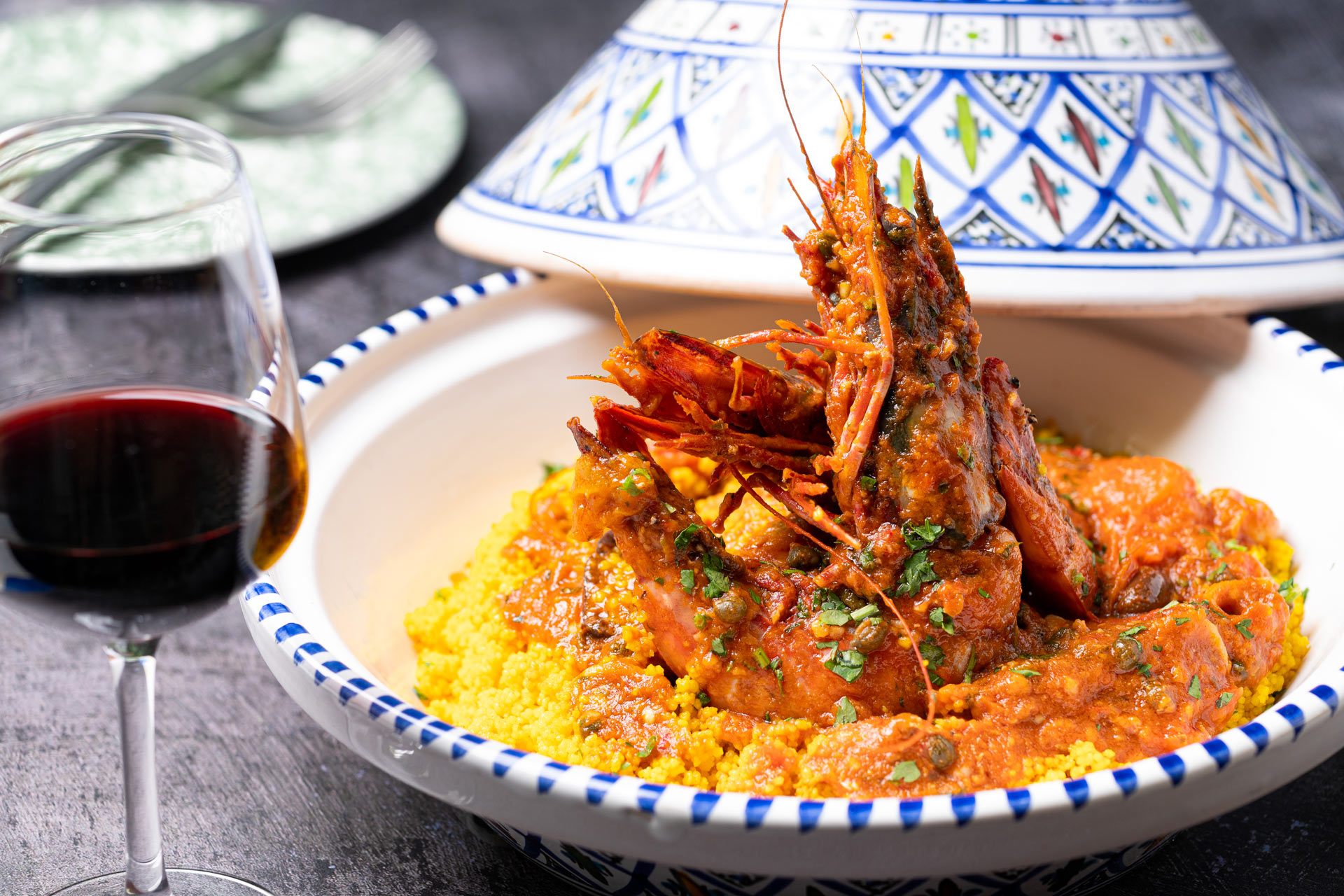 Panificio Giummarra, Ragusa
The Scacce Ragusane are a rustic and tasty dish of thin pastry with different savoury fillings, widespread in Ragusa and its province. It is difficult to find a bakery that competes with homemade scacce but in the heart of Ragusa there is the Giummarra bakery that perfectly replaces the home oven. 
Via Traspontino, 23, 97100 Ragusa RG, Italy
Pasticceria Artale, Ortigia, Syracuse 
If you're visiting Ortigia, the historical centre of Syracuse located on Sicily's south-eastern coast, I highly recommend Pasticceria Artale, an artisan bakery close to the Cathedral of Syracuse, for their sweet pastries. They also have a great lunch and dinner menu. 
Via Saverio Landolina, 32, 96100 Siracusa SR, Italy, pasticceriaartale.it
Bar Girlando, Avola
Not far from the famous Syracuse on Sicily's south-eastern coast is the coastal city of Avola where you will find Bar Girlando. Make a stop here to taste the fabulous 'Granita di mandorle' almond granita alongside the typical Sicilian brioche.
Viale Lido, 22, 96012 Avola SR, Italy, facebook.com