Sri Racha —
A thief broke a Sri Racha cafe's glass door and stole a 300,000-baht coffee grinder. The thief also did not forget to take with them the venue's CCTV camera before running away.
Sri Racha Police came to investigate the 28 AM Coffee&Slow bar located on Sri Racha-Nong Kho Road in the Sri Racha district of Chonburi after receiving a theft report from the cafe owner.
The 30-year-old owner, Mr. Patcharadol Sonsoke, told Sri Racha police that an unidentified culprit broke into his cafe around 4 AM on February 17th and stole his La Marzoccolinea mini coffee grinder worth over 300,000 baht, according to him.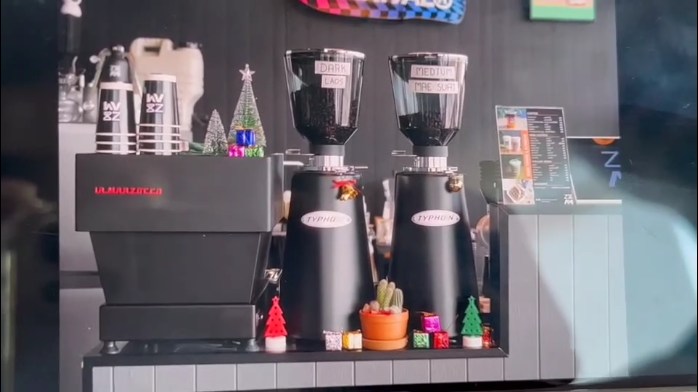 The thief parked their car outside the cafe and smashed the place's glass door to unlock the door lock to get inside. The thief also took with him the cafe's CCTV camera, the victim said.
Mr. Patcharadol stated that the suspect might be knowledgeable about coffee, which explained why they opted for the grinder with high value.
Sri Racha Police are examining CCTV cameras around the area to track the suspect. The authorities said the suspect will be apprehended soon.
-=-=-=-=-=-=-=–=-=-=-=-=-=-=-=
Need legal advice or a lawyer? We can help. Click here.
See more information about listing a property with us by clicking here.