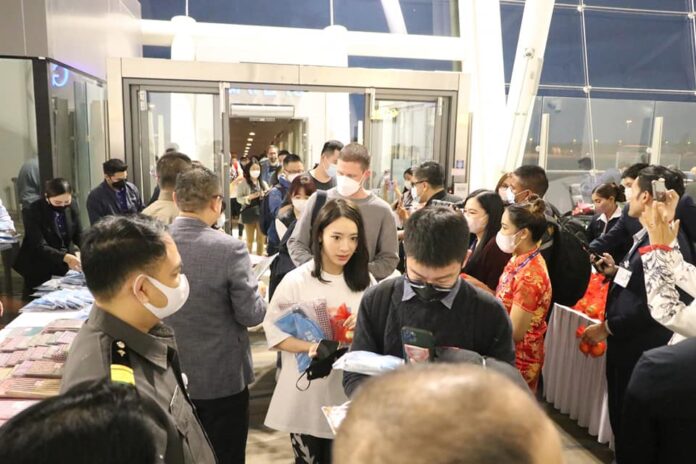 National —
Thailand is expecting a large influx of Chinese tourists with the arrival of 1,910 flights from China and an additional 6,318 flight requests for the period from February 13th to 19th, according to the Civil Aviation Authority of Thailand (CAAT).
Suttipong Kongpool, president of the CAAT, told the public that travel in Thailand both domestically and internationally would be bustling from February 13th to 19th, as 6,318 flight slots have already been requested, bringing the total number of flights for February 2023 to 25,256.
Suttipong continued that due to the COVID-19 pandemic, most people were unable to travel, but after the Thai government relaxed travel restrictions, travel has increased since the end of last year.
Meanwhile, Thailand started to see a growth in Chinese tourists after China decided to lift its harsh border restrictions on January 8th. 19 Chinese airlines already requested to fly to Thailand, such as Air China, which operates from Beijing to Chiang Mai every Tuesday, Thursday, and Saturday from February 14th to March 25th, or Air China Southern, which operates every Monday, Wednesday, Friday, and Sunday from March 1st to March 24th.
"The CAAT has granted authorization for a total of 1,910 Chinese flights to enter the kingdom, with 671 flights expected to arrive in February and another 970 flights slated for arrival in March, Suttipong said.