Gothic, deadpan and surprisingly heartwarming: Wednesday has taken the world by storm. The Netflix original series (directed and produced by gothic legend Tim Burton) recently clinched the position as the streaming platform's second most watched original series ever (based on hours viewed in the first 28 days). Wednesday sits just behind Stranger Things' fourth season, having surpassed one billion hours watched, overtaken both seasons of Bridgerton and sailed past the recent true crime series DAHMER: Monster: The Jeffrey Dahmer Story, all long before its initial 28-day launch period closed. The show is brimming with gothic scenes, from spooky forests to ruins to expansive castles. But where was Wednesday filmed, and can you visit? C&TH reveals all…
Read the C&TH Responsible Tourism Guide
Most of Wednesday was filmed in Bucharest, Romania, despite the show being set in Vermont, USA. 'It was amazing to come here to Romania because it just weirdly fit into the Addams Family world,' director Tim Burton said in a press brief. 'Trying to make Romania look like Vermont was an interesting challenge, but we felt like we found lots of new locations.'
Across eight episodes, a whopping 70 sets and six sound stages were used in various locations across Bucharest. Most of the filming took place in the winter of 2021 and 2022 to lend an icy bleakness to the shots.
Following Addams family daughter, Wednesday Addams (Jenna Ortega), Wednesday mainly takes place at boarding school Nevermore Academy, where Wednesday and her misfit peers (think weirdos, werewolves and warlocks, mermaids, psychics and gorgons) study, socialise and sleep.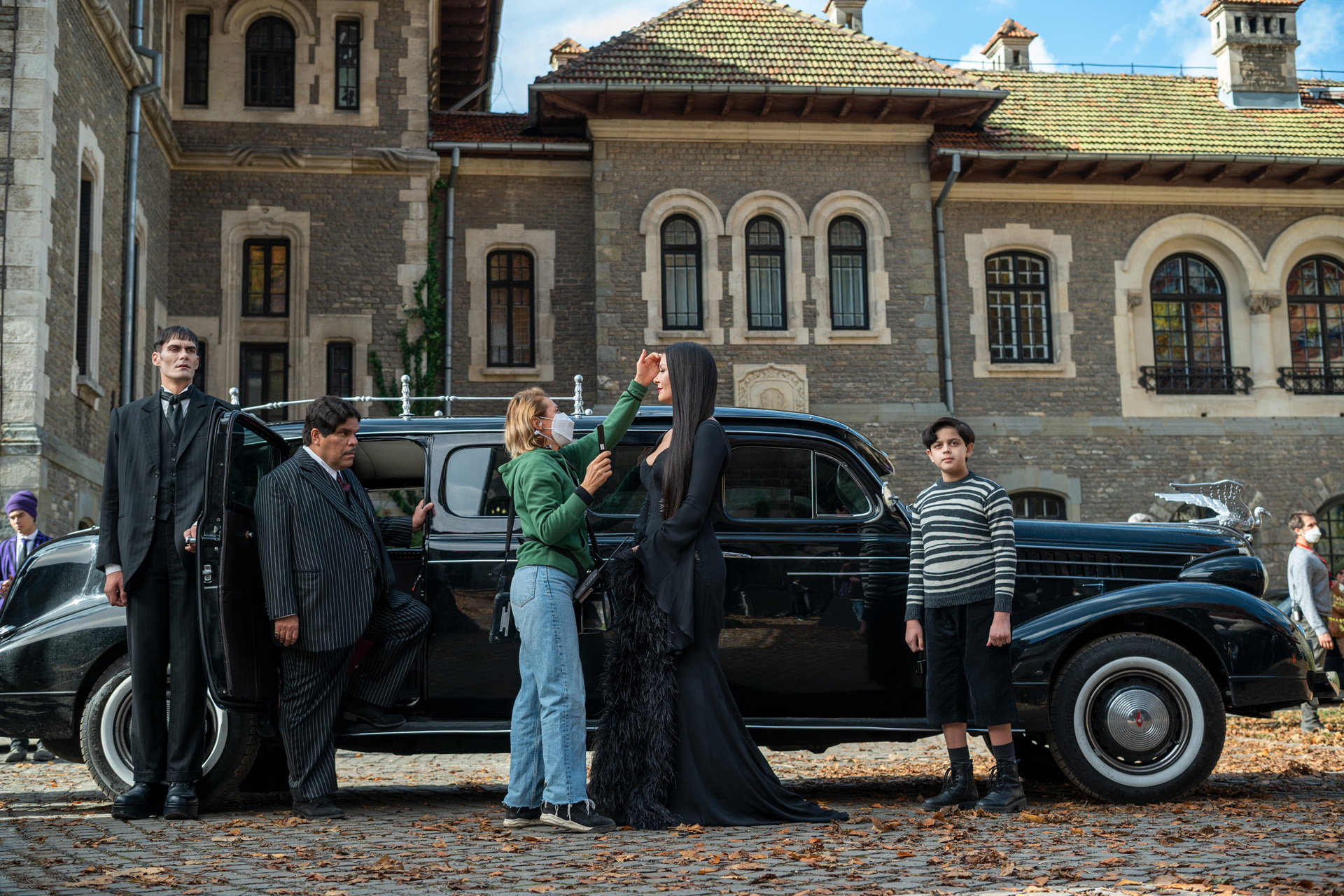 Cantacuzino Castle serves as the exterior of fictional Nevermore Academy, a 1911 neo-Romanian style castle located in Bușteni, Romania in the Carpathian Mountains. However, much of the castle's appearance was edited with CGI to mirror a more gothic, Addams style, and other locations were used for the Academy's interiors.
An additional Easter Egg, according to production designer Mark Scruton speaking to Variety, includes the use of plaster casts of existing trees in Romanian forests which were then recreated in the studio for filming when the bleak winter got a little too chilly. Likewise, to ensure continuity, the production team collected autumn leaves from the woods, preserved them in drying rooms, and then re-scattered them across the forest floor once the season had passed.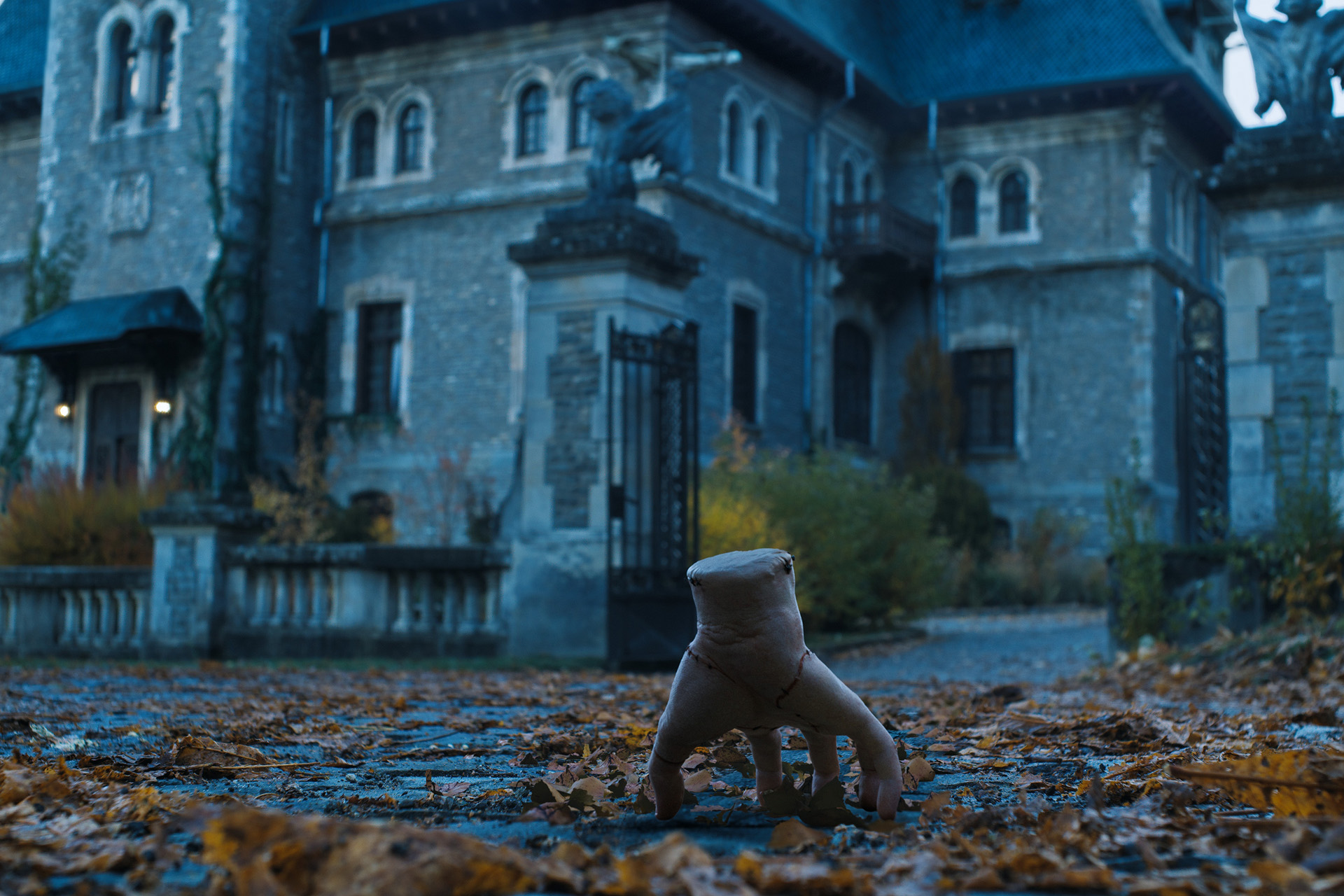 Can You Visit Nevermore Academy?
Yes, you can visit Nevermore Academy by taking a trip to Cantacuzino Castle in Bușteni, which is open to visitors, has pretty interiors and gardens, and has a collection of art to admire. Once the summer home of Prince Gheorghe Grigore Cantacuzino, former Prime Minister of Romania, the Castle was restored and opened to the public after being owned by the nation's Ministry of Internal Affairs.
However, if you'd like to visit specific rooms in the school, you'll have to take a trip to the following places:
Palatul Monteoru: situated in Bucharest and used for the interiors of Nevermore Academy, particularly the ball scenes. Open to the public.
Casa Niculescu-Dorobantu: also used for the interiors of Nevermore Academy, also in Bucharest and also open to the public.
Gradina Botanica Dimitrie Brândza: located at the

Bucharest botanical garden

, this is the greenhouse that features in Nevermore's botany classes. Also open to the public.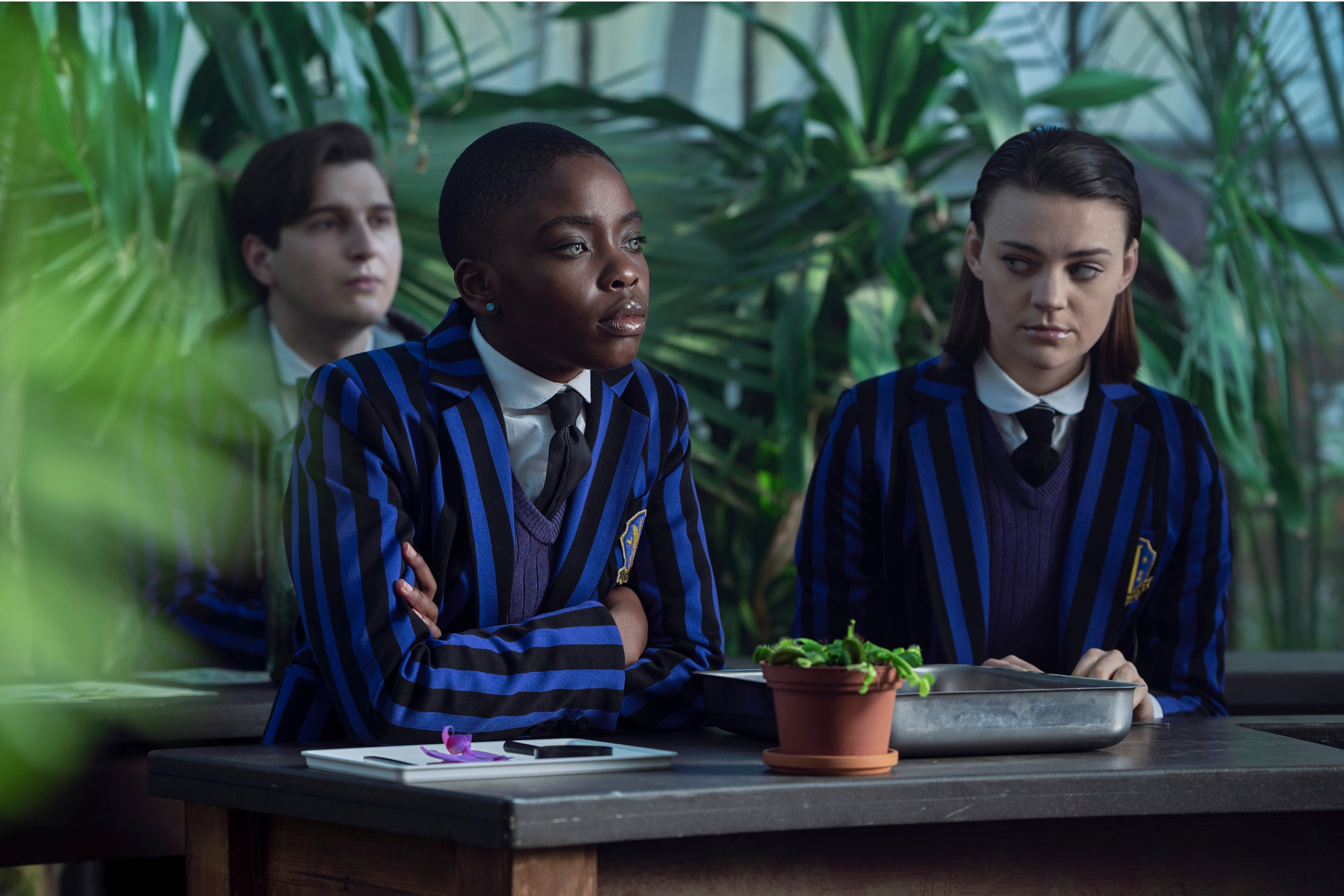 Is Jericho a Real Town?
Yes, Jericho is a real town in Vermont. However, most of the Jericho scenes in Wednesday were shot at a purpose-built town at Bucharest Film Studios (also known as Buftea Studios). This includes the town square and the trip to Pilgrim World. 
Jericho train station, in contrast, was shot at Gara Regala, the train station that serves Sinaia in Romania's Bușteni region. Likewise, the Poe Cup – which sees students paddling across a lake – was filmed at two lakes: Brănești and Sterbei.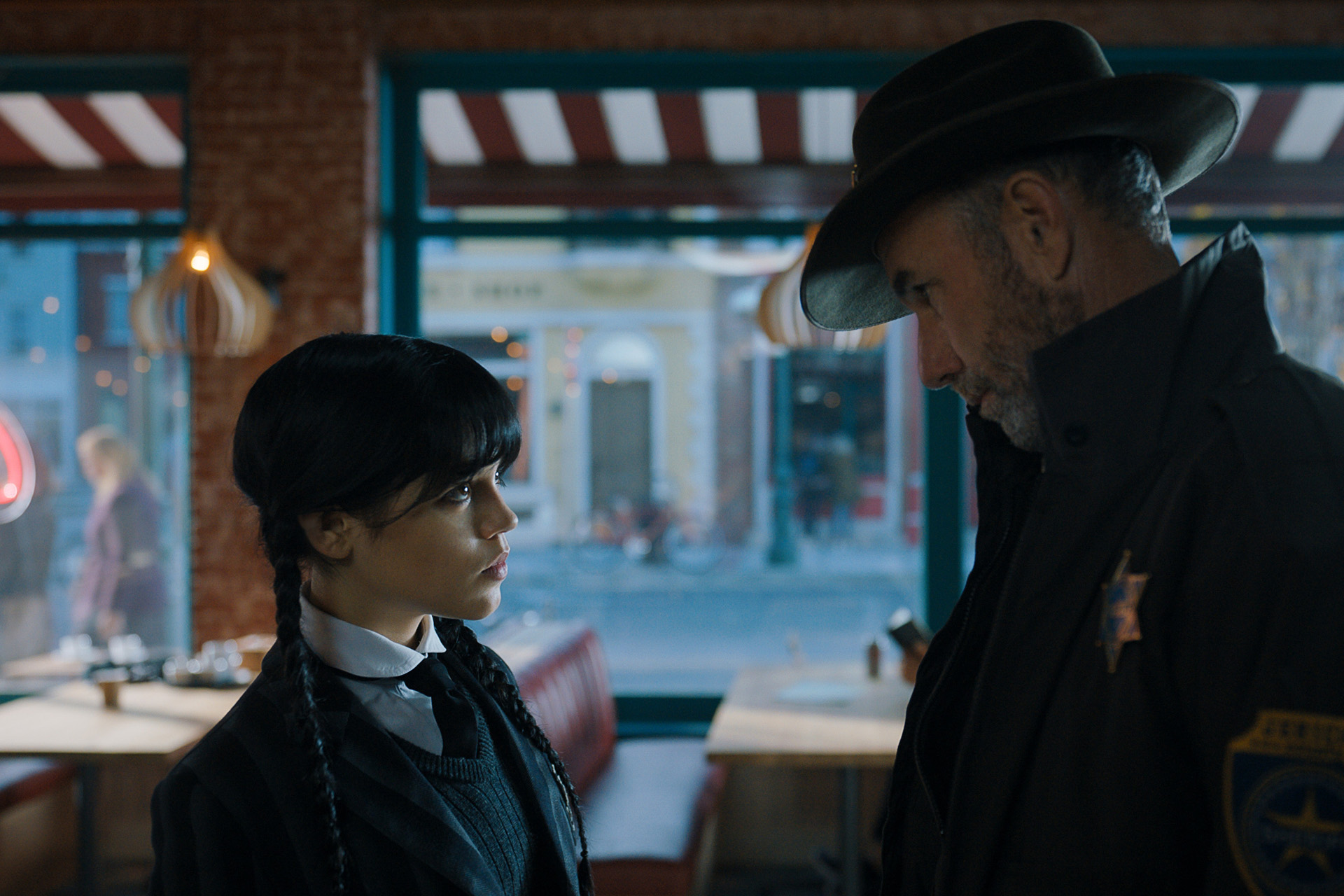 'In the town, a lot of the shop fronts were stolen right out of the Chas Addams cartoons,' production designer Mark Scruton told Variety on the creation of the fictional Jericho. 'There's a florist's shop, a cobbler's shop, a thrift store… And in the Weathervane [coffee shop], there's all sorts of metal weather vanes screwed to the wall,' Scuton said, making references to a Headless Horseman and Willy Wonka's hat. 
The gargoyles at Nevermore are also supposed to evoke characters from Tim Burton's movies, and a tiny shrunken head in Principal Weems' office refers to Beetlejuice. 'Tim had one in L.A. that we tried to get over there, but unfortunately, we weren't allowed to ship it internationally,' Scruton said. 'We couldn't prove it wasn't real.'
Other
Wednesday
filming locations include:
Universitatea Politehnica, Bucharest: Nancy Reagan High School, Wednesday and Pugly's shared school before Wednesday transfers to Nevermore.
Bazinul de Înot Dinamo Tolea Grințescu: The swimming pool at Nancy Reagan High School that features in episode one.
Conacul Olga Greceanu, Dâmbovița: The abandoned Gates House.
Wednesday is streaming now on Netflix.
Featured image: (L to R) Thing and Jenna Ortega as Wednesday Addams in episode 4 of Wednesday. Courtesy of Netflix © 2022