Swap the skyscrapers of Manhattan for the wide avenues and the open top views of Brooklyn, the vast New York borough that would be the third most populous city in the USA on its own. Alanna Ospina explores New York's coolest neighbourhood, its hottest spots and hidden gems.  
Read the C&TH Guide to Responsible Tourism
STAY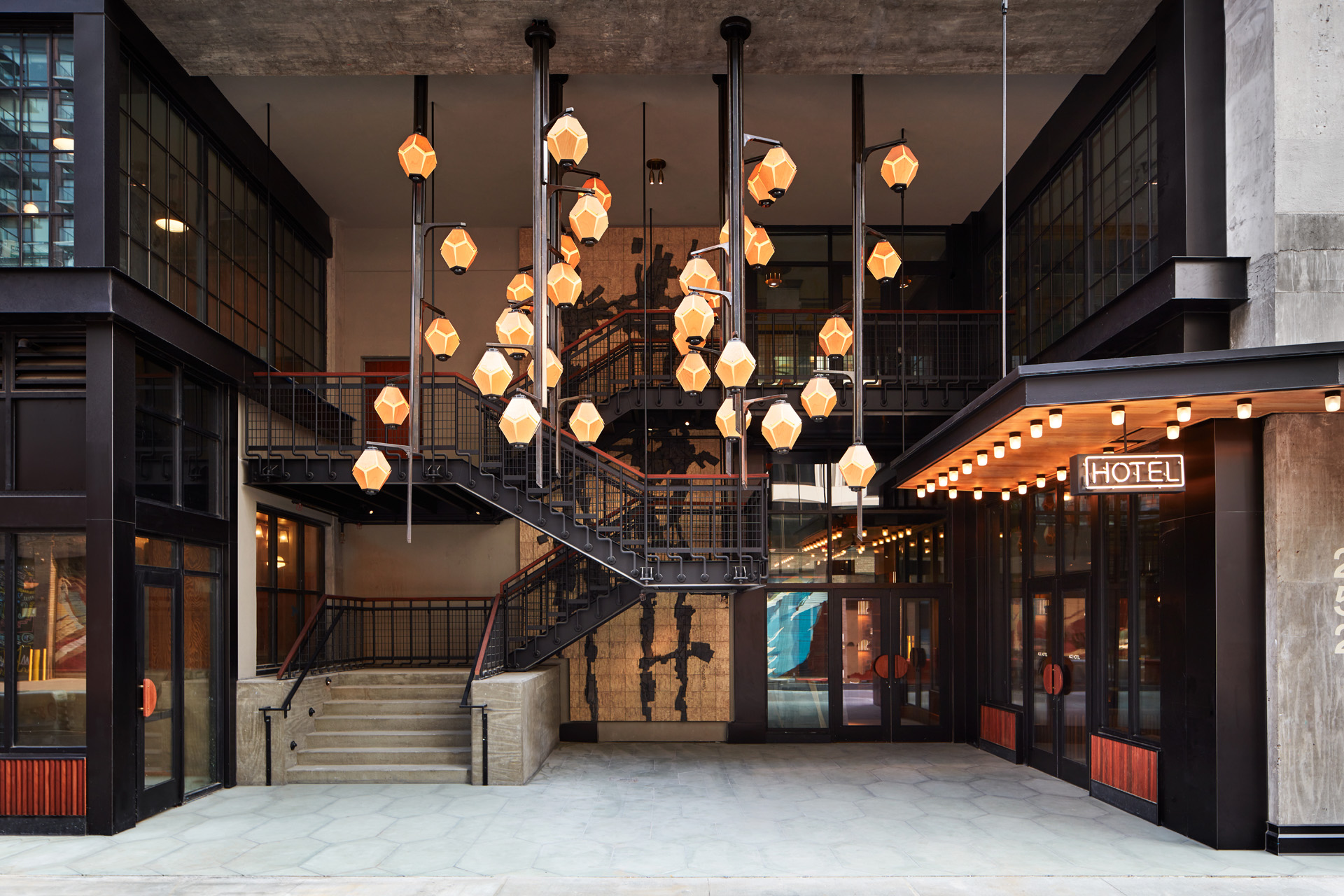 Ace Hotel Brooklyn
New kid on the hotel block in Brooklyn is the Ace Hotel in Downton, an area that is a product of the City's 2012 Olympic bid. Industrial concrete walls are softened by wooden statement features and the gentle curves of the retro furniture in beiges and avocado green. Designed as a creative refuge, the ground floor features a giant co-working table – where digital nomads can be found at any hour of the day making deals and creating magic – and The Lobby, a buzzy bar area by night which also features an ongoing music programme. Check out The Garden for an al fresco coffee or cocktail. Bedrooms are flooded by natural light with ceiling to floor windows that look out to views of the neighbourhood that make you squeak-wipe the glass to check they're real. Spotlighting local artists is a priority for the hotel, and there is a rotating exhibition of work in the public spaces with pieces in the room. For those that like keeping fit on their travels, a locker room style gym feels like a vignette of the American teenage dreams. In room amenities are by Japanese brand, uka. For those looking for an artsy souvenir, the Ace shop curates a small and eclectic selection of unique lifestyle pieces.
BOOK IT: From $349 per night. acehotel.com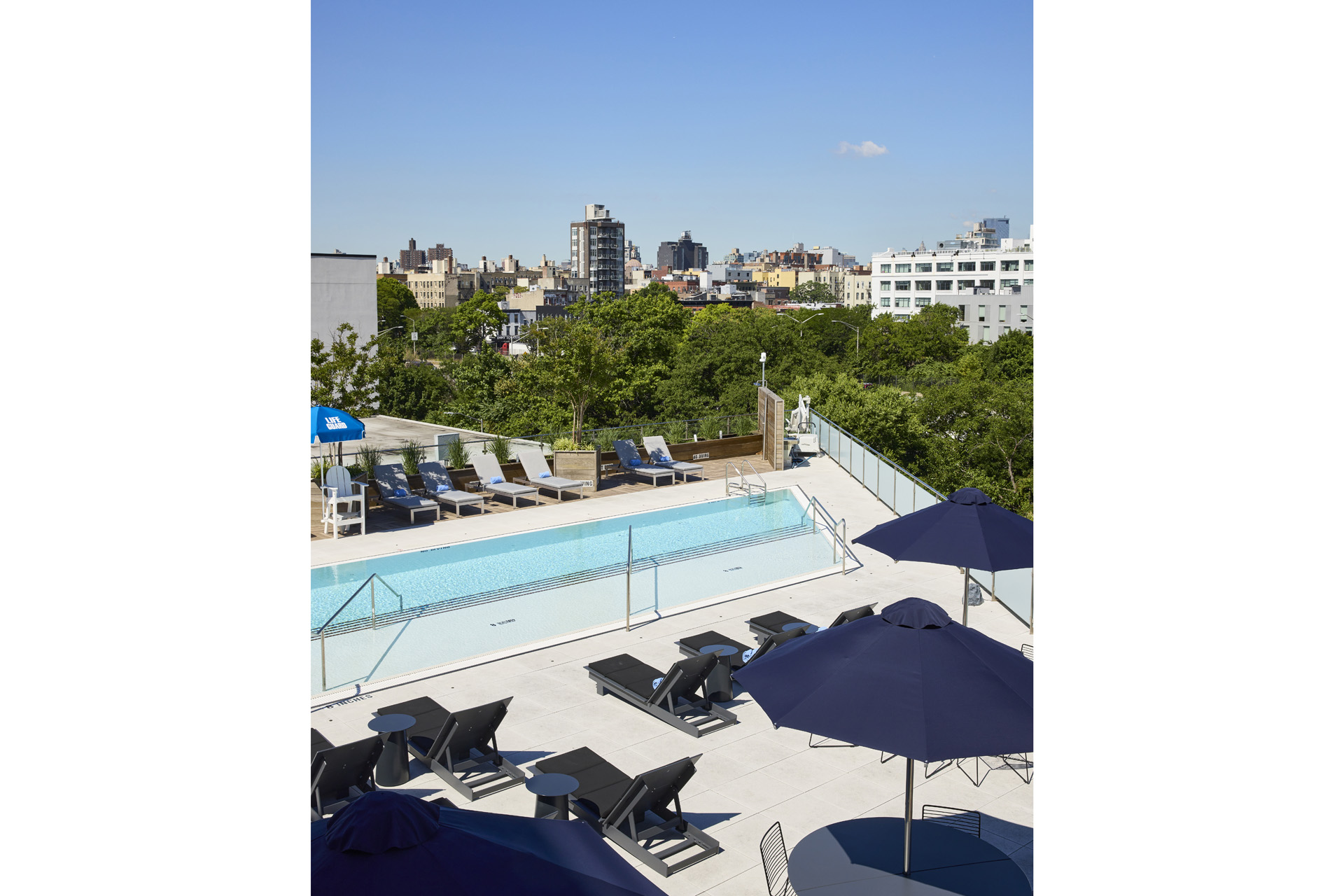 Hotel Indigo
Brand new in popular Williamsburg is Hotel Indigo Williamsburg, an ideal launchpad for exploring the scene that is palpable whichever way you turn out of the hotel's doors. It's also one of the city's few hotels with a rooftop pool. Part of IHG's Indigo Brand, it focuses on promoting connections between places and people, with all-day complimentary coffee from a local Brooklyn roastery available in the hotel lobby and a graffiti mural by local artist Fernando 'SKI' Romero. Dining similarly revolves around partnerships with local restaurants, giving guests a variety of flavours from every corner of the world. Rooms are minimal and clean-cut, with sumptuous beds to flop onto after a day tramping the streets.
BOOK IT: Rooms from $300 per night. ihg.com
EAT 
Kuun
Brooklyn, like the rest of New York, is a melting pot of culture – and therefore cuisine, too. If you haven't tried authentic Korean food, put neighbourhood-find Kuun on your list. There's bimbimbap and bulgogi, of course, but make sure to try the dukbokee (rice cakes with vegetables soaked in the restaurant's signature sweet and spicy sauce), mandu (fried dumplings with homemade soy sauce pickle), and the pork belly wraps. kuunbrooklyn.com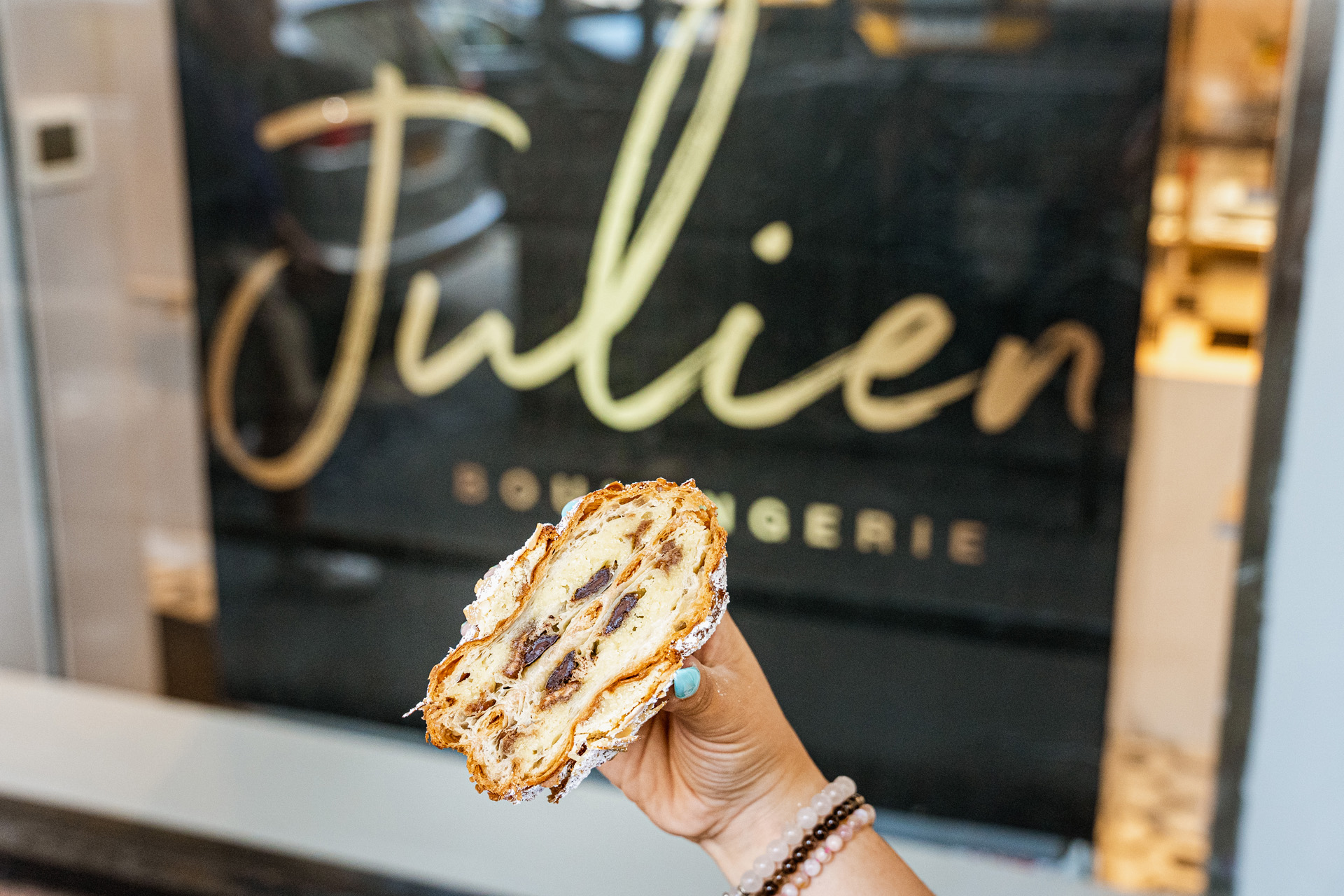 Julien Boulangerie
Julien Khalaf is from a small town in Le Blanc, France, where he spent much of his time watching his parents' craft in their pizza restaurant. Closely following his mother as she cooked her traditional recipes, Julien's passion for the kitchen was born. Following his dream to be a master pâtissier, he went to pastry school in Paris before moving to the US to work as an executive chef for Francois Payard. In 2020, he opened his first boulangerie-patisserie in Park Slope, one of the chi chi areas of Brooklyn (lined with great boutiques), where dreamy combinations take centre stage. Think mango passion fruit twist topped with shaved coconut, strawberry rose swirl filled with rose pastry cream, Parisian coconut flan, and a delectable selection of fresh quiches and charcuteries. Pick up a picnic here to take to the nearby Prospect Park. julienboulangerie.com
Time Out Market DUMBO
Brooklyn's DUMBO area ('Down Under Manhattan Bridge Overpass' for any acronym geeks) is vibing. With a cacophony of restaurants and bars and walkers with packs of dogs out for strolls along the river, it is the perfect place to people watch, get full, and get tipsy. The Time Out Market has been a staple here since it first opened in 2019, housing some of the city's most dynamic food brands. Either eat up at the counter or buy a little bit of something from all of the vendors and meet in the middle to share. Try vegan food that non-vegans will love at BKLYN Wild (go for the Diablo Bowl), or head to Jacob's Pickle for Southern comfort food. timeoutmarket.com
Joe's Pizza
How to name all the ways to love thee… Joe's Pizza is a New York institution with various locations across the city, much imitated and rarely matched. For those that dream of the perfect pizza slice, come here to find it – a beautiful robust triangle of a lightly crunchy base, lashings of cheese and tomato, or whatever topping you choose. The pepperoni is hard to beat. Prepare to queue, but know it's worth it. joespizzanyc.com
As You Are
Styled like a European bistro with colourful stained glass motifs, As You Are is the go-to brunch place after the night before, with a deliciously creative menu that serves brunch classics with a little twist. Oysters followed by chilaquiles? Go on then. asyouarebk.com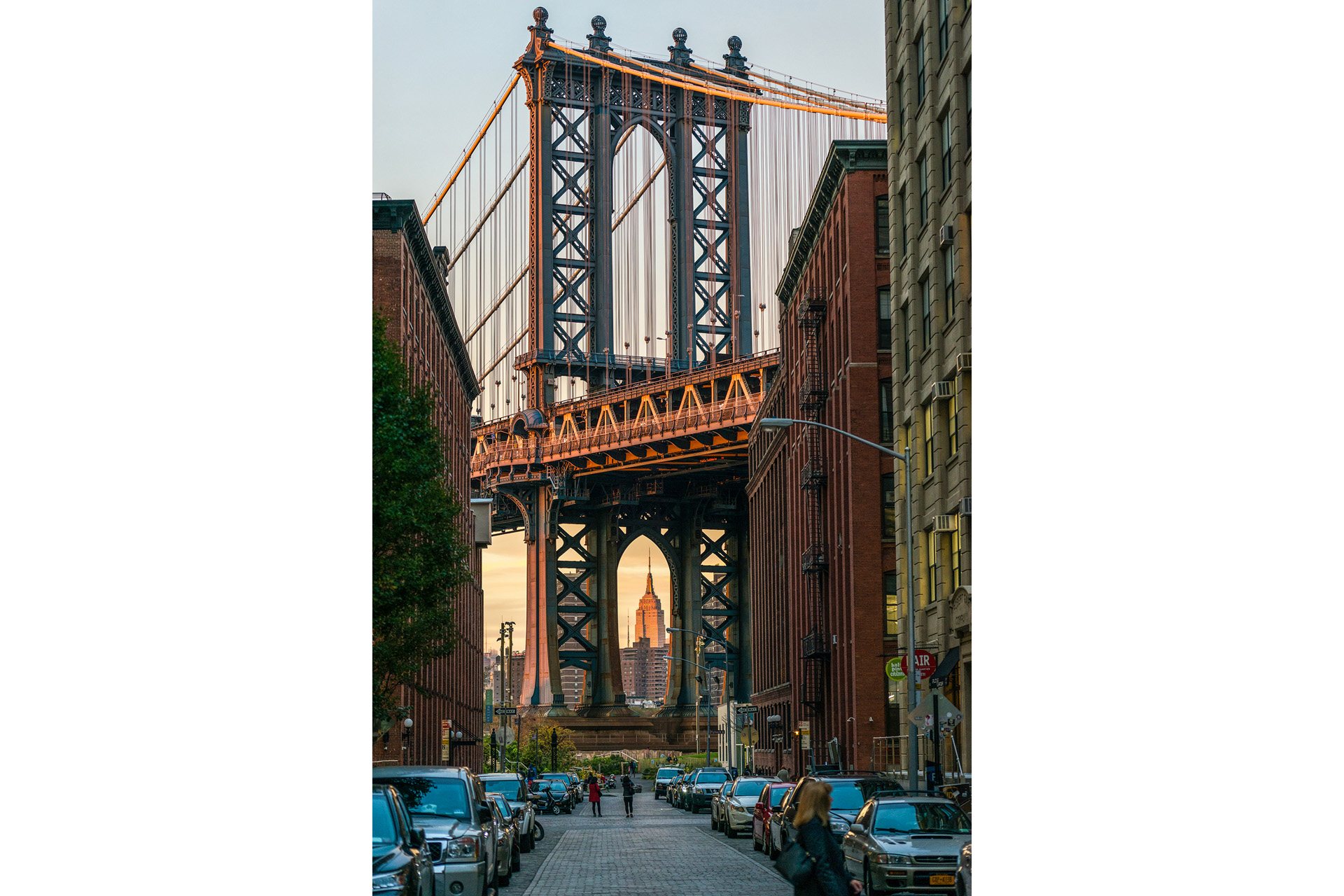 Rocka Rolla 
Brits have the pub, and Americans have the dive bar: low lit with a faint glow of neon lights, red leather booths, wooden bar stools, sticky floors, a jukebox playing an immaculate playlist of rock anthems from the 60's onwards, and a well-stocked bar. Rocka Rolla epitomises the form, with a long beer menu featuring local breweries and fruity IPAs. Try a local brew and be prepared to be here for the long haul; the atmosphere is fun and the people are so down to earth, you won't ever want to leave. facebook.com
Smorgasburg
A foodie haven and the self-proclaimed 'Woodstock of Eating', Smogasburg has two outposts – Williamsburg on a Saturday and Prospect Park on a Sunday – where hundreds of vendors gather to offer a smorgasbord of culinary delights. Currently closed for the winter. smorgasburg.com
DO
Take a picnic to Prospect Park and weave through tree root-riddled paths to see that peace and tranquillity can be found in this buzzing metropolis. At the northern entrance is the Brooklyn Botanical Garden, as loved by tourists as it is by locals. Prepare to spend a few hours entranced. The museum's most famous works include the iconic 20th century feminist installation, The Dinner Party, and the multicultural outdoor sculpture OY/YO. The garden offers year-round attractions like a bonsai collection and a Japanese hill-and-pond garden, but its springtime wonders are incomparable. There's Daffodil Hill, walkways draped with wisteria, and the Cherry Esplanade where visitors can indulge in the Japanese custom of hanami (enjoying the beauty of cherry blossoms as the petals float in the breeze and carpet the ground). Kids will love the insect homes that are peppered throughout the Garden, as much artistic oeuvres as they are adept at attracting creepie-crawlies.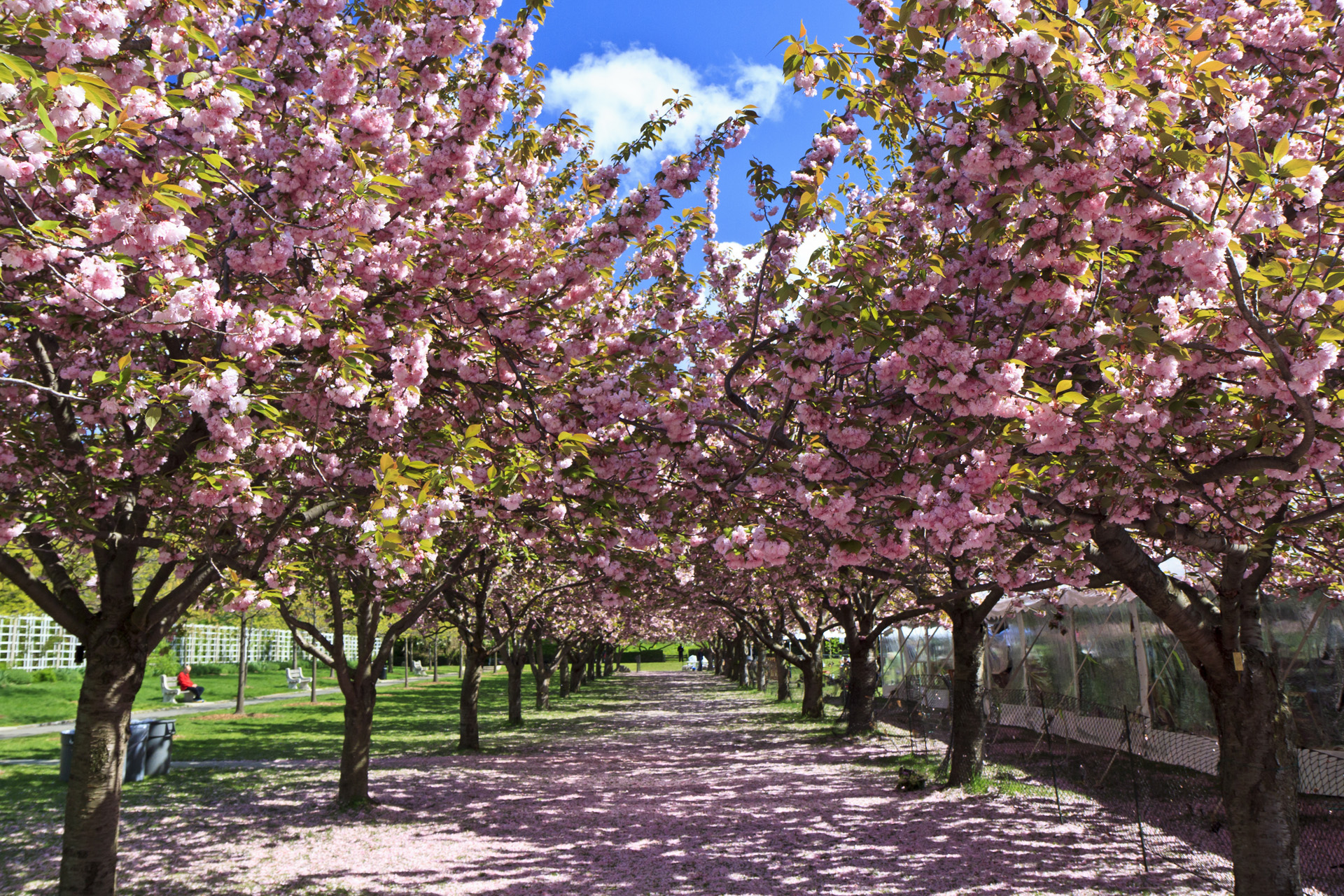 Saunter across to Brooklyn Museum which, at 560,000 sq ft, is New York City's second largest museum, filled with a rotating schedule of genre-redefining exhibitions. Their star show until the end of January 2023 is Virgil Abloh. Make time for the shop for tongue-in-cheek art works and trinkets. 
Brooklyn is chock-full of yoga studios. For a friendly morning flow, try Tangerine Yoga, which offers heated and non-heated classes in a soothing and community-led hub.
BUY
Brooklyn is awash with an eye-popping selection of thrift stores favouring sustainable shopping and championing local brands. Stroll through Williamsburg on a Sunday to enjoy the physical stores and street stalls, where independent retailers specialise in vintage trainers and baseball jackets among many other things.
Check out Feng Sway for vintage and cosmological homes accessories, 10ft Single by Stella Dallas for an emporium of leather jackets, jeans, Converse and corduroy, and its sister store next door, Stella Dallas Living, for fabrics, lace and materials, perfect for upcycling fans who can work their way around a sewing machine or needle and thread.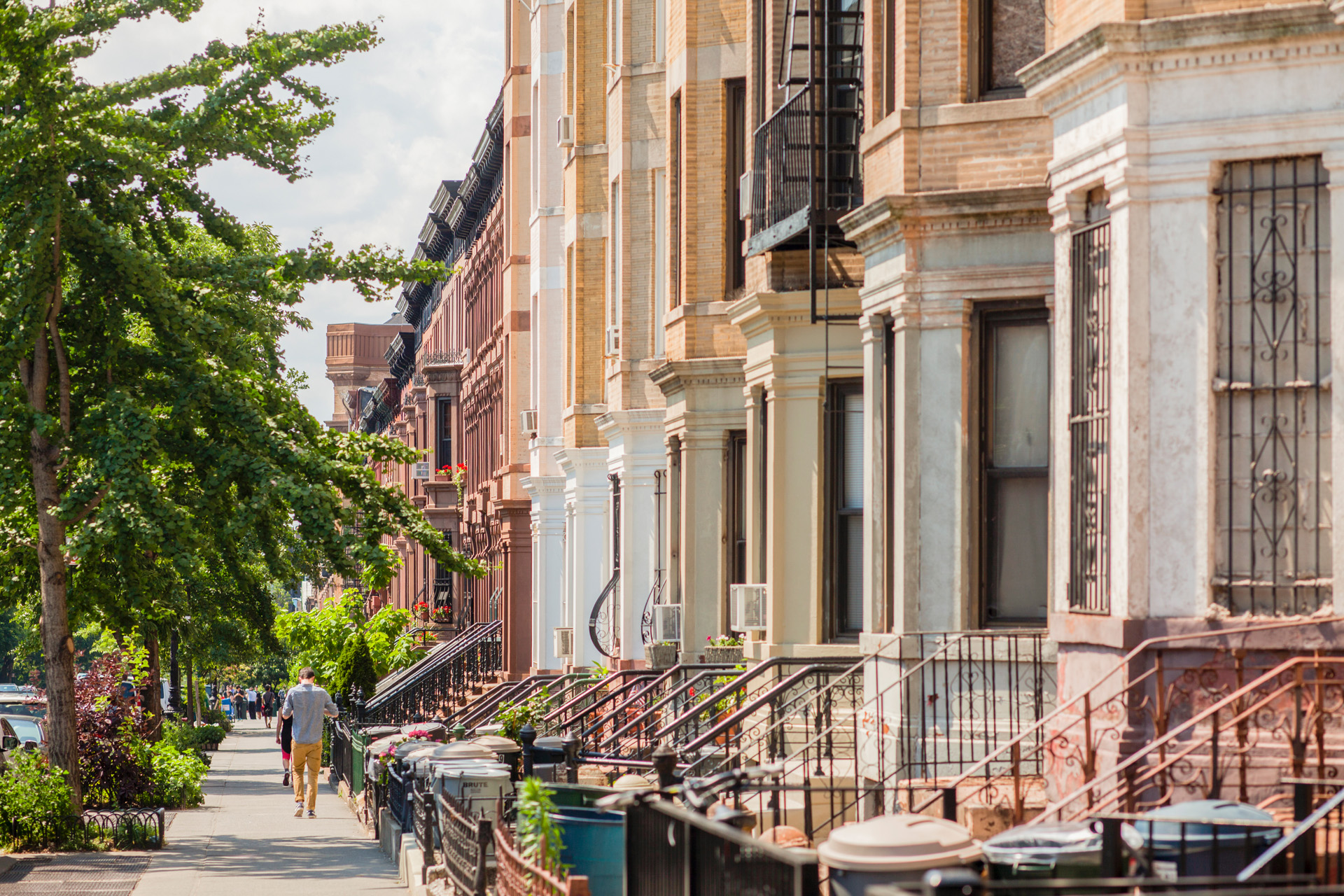 Beacon's Closet is a rainbow coloured emporium-cum-wonderland with clothes colour matched on circular rails to glide, swoop and dance around. With four locations around Brooklyn, it's not only popular for people looking for clothes but also donating them: with their exchange programme, you can get rid of an old wardrobe and gain a new one without spending a penny. 
There's also Awoke Vintage, which combines vintage with contemporary clothing alongside jewellery by local designers that don't break the bank (and can definitely fit into a suitcase).
BOOK IT
Flights to New York start from £362 for return flights with British Airways. Travel around Brooklyn on foot or via the subway with the New York Metro Pass.
Featured image: Manhattan Bridge seen from Brooklyn, via Getty.