Think you've uncovered the entirety of London's green spaces? Think again. Steer clear of the crowds and travel to one of the city's secret gardens. From a rooftop vegetable plot to a former parish church, here's our pick of the best – just don't tell anyone.
The Secret Gardens in London to Visit Now
Saint Dunstan in the East, City of London
A former parish church torn down by the Second World War, Saint Dunstan in the East has been transformed into a flourishing garden, in which plants and vines sweep the church ruins. Hidden within the City of London, you'll find this pocket of greenery located between London Bridge and the Tower of London. St Dunstan's Hill, London. cityoflondon.gov.uk
Chelsea Physic Garden, Chelsea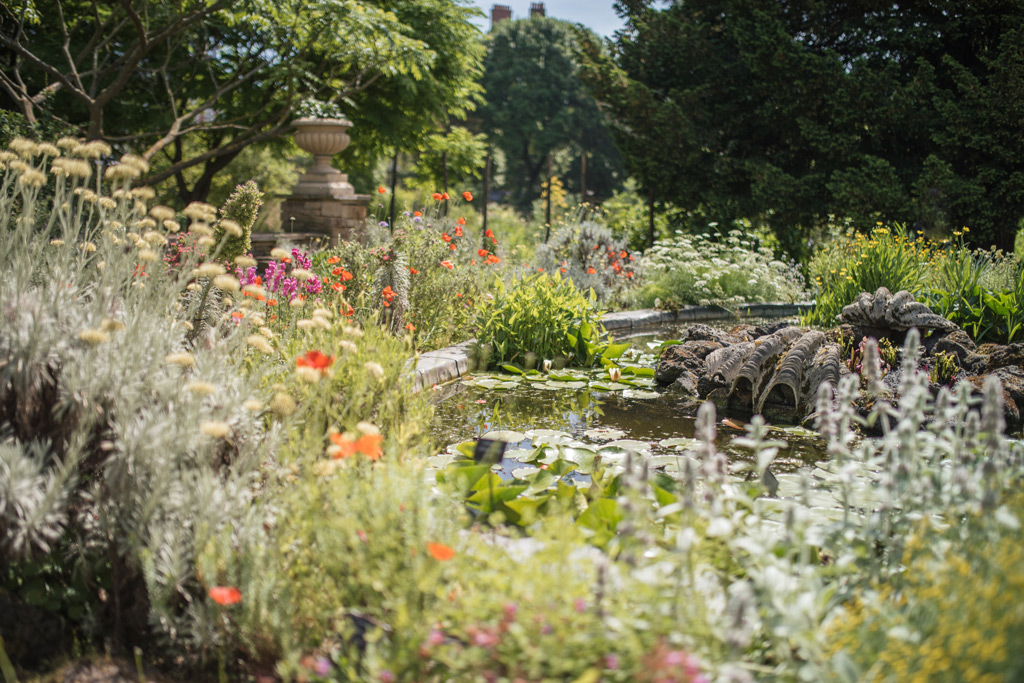 Dating back to 1673, Chelsea Physic is London's oldest botanic garden. Nestled alongside the River Thames, the garden is home to an impressive 5,000 functional plants. Explore The Garden of Medicinal Plants, discover an array of rare species in the Atlantic Islands Border or take to the Pond Rockery (supposedly the oldest in Europe) and be sure to indulge a spot of 'garden antipasti' at the Physic Garden Café (currently open for takeaway only). 66 Royal Hospital Rd, Chelsea. chelseaphysicgarden.co.uk
St Mary's Secret Garden, Hackney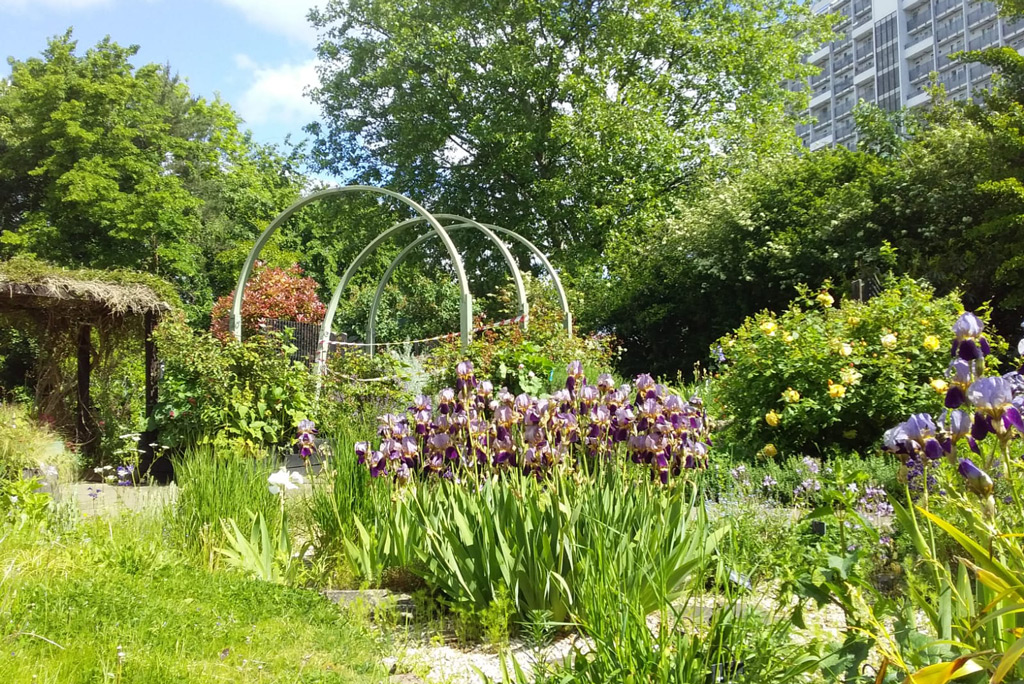 A community garden in Hackney, St Mary's Secret Garden has been blooming for more than 25 years, inviting locals to enjoy the therapeutic benefits of gardening. Amongst an array of plant life, you'll find a tranquil pond, wildflower meadow and beehives in the garden woodland. 50 Pearson St, Hackney. stmaryssecretgarden.org.uk
The Hill Garden and Pergola, Hampstead
What was once the private garden of an impressive Hampstead manor house is now a paradisiacal plot available for all to enjoy. Overrun with greenery, wisteria weaves amongst the property ruins and pergola. Influencers take note: this one is popular on Instagram. The Pergola, Inverforth Close, London. cityoflondon.gov.uk
13 Beautiful Ideas For Small Gardens And Terraces
The Culpeper's Rooftop Garden, Spitalfields
One certainly doesn't expect to find a garden occupying the roof of a London pub, but The Culpeper begs to differ. The Spitalfields pub's 1,400 sq. ft. rooftop garden is filled with growing vegetables, herbs and greenery which provides the kitchen with a variety of homegrown produce – plus, the perfect spot to enjoy a pint or two. 40 Commercial St, Spitalfields. theculpeper.com
Kyoto Garden, Kensington
You'll find this Japanese-inspired oasis located within Kensington's Holland Park. Surrounding Holland House, the tranquil garden transports visitors to East Asia with its pretty waterfall, stone lanterns and Japanese plants. You'll even find peacocks wandering through the greenery. Holland park, Holland Park Ave, Kensington. rbkc.gov.uk
St Paul's Church Gardens, Covent Garden
While St Paul's Church in Covent Garden is instantly recognisable, most don't know about its adjoining 'secret' garden, a peaceful hideaway at the heart of the West End. Bedford St, Covent Garden. actorschurch.org
READ MORE: 
Al Fresco Dining: London's Best Outdoor Restaurants / The Best Garden Centres in London / British Hotels with Beautiful Gardens
The post The Secret Gardens in London to Visit Now appeared first on Country and Town House.