Not many people know about the hidden archipelagic Province of Palawan. It is located in the region of Mimaropa,  Philippines, an archipelago made up of 1,780 islands.
The best way to see it is with a local Filipino company like Tao that fosters ecotourism and sustainability while introducing tourists to the local way of life in these islands.
I was going to spend three days with a group using one of Tao's small vessels and doing some island hopping. We started our adventure on the island of Busuanga which is connected by air to the capital Manila.
We had to go through a fairly rigorous training session before we set sail. It started with a quick geography lesson to give us our bearings followed by packing instructions and stressing the importance of our "dry bag." This is self-explanatory particularly as we would get off the boat and use kayaks to reach some of the islands.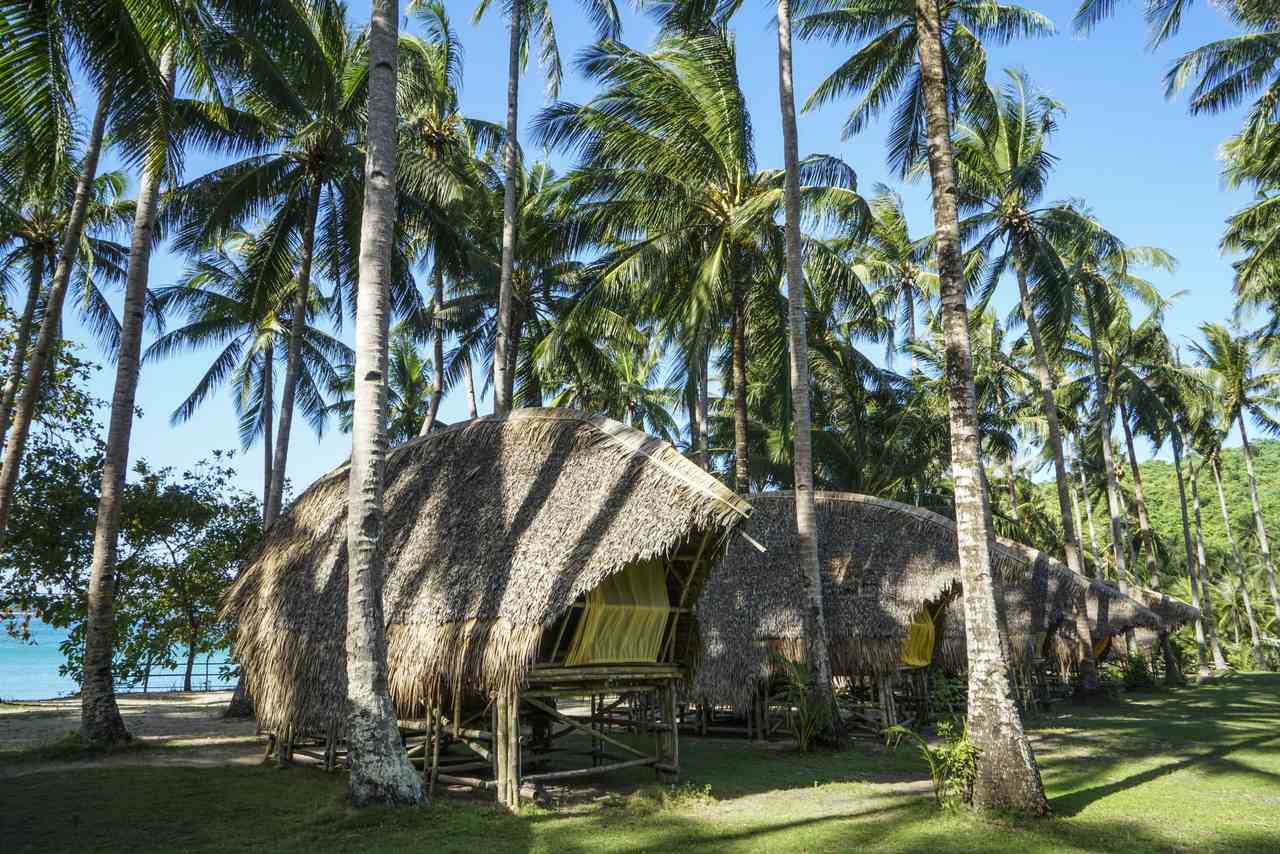 This experience showed me many of the fundamental cultural elements of basic life in these remote islands. It also was testing me to see if I could live in a little hut under a bamboo roof and cope with sharing time and space with strangers. I was about to find out.
The cruise itinerary was not set as it would change to adjust to the tidal vagaries, weather and passenger requests. The next morning, we set off in our Bangka boat.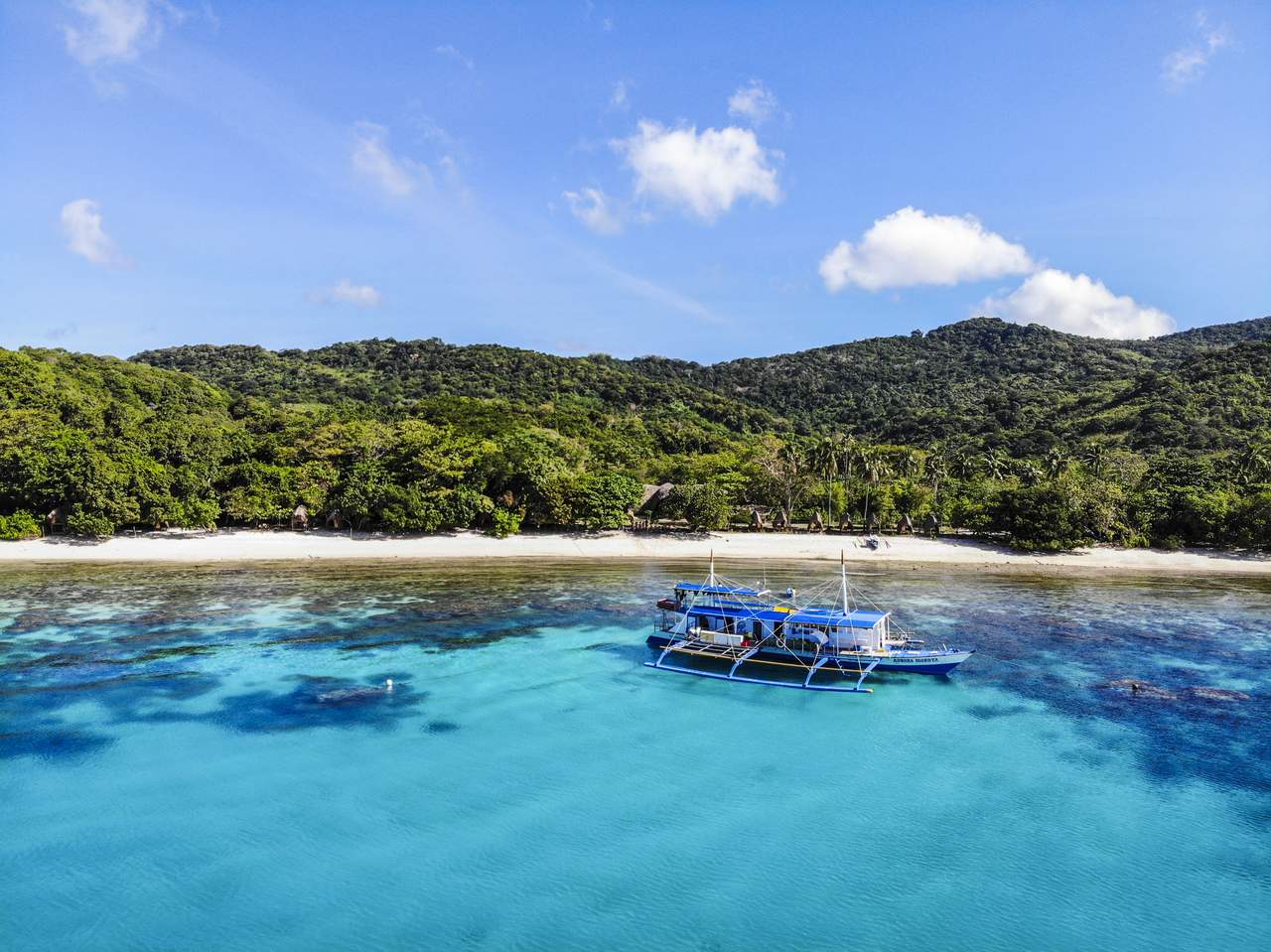 This type of craft is the popular method of transport for Filipinos living in coastal or wetland areas. Ours had a kitchen, toilet cleansed by seawater and a large storage area for our kit. It comes with large outriggers for stability and skims gracefully through the water.
Tangat Island
We soon found ourselves in the open sea but could just make out the hilly landscape of Coron. We were heading towards our first stop – Tangat Island – famous for its clear water diving and marine life. Here, on the sea bed is a wrecked ship that attracts fish and other marine life. Great for divers. Even surface snorkelling I could see the wreck's many phantoms below.
Lusong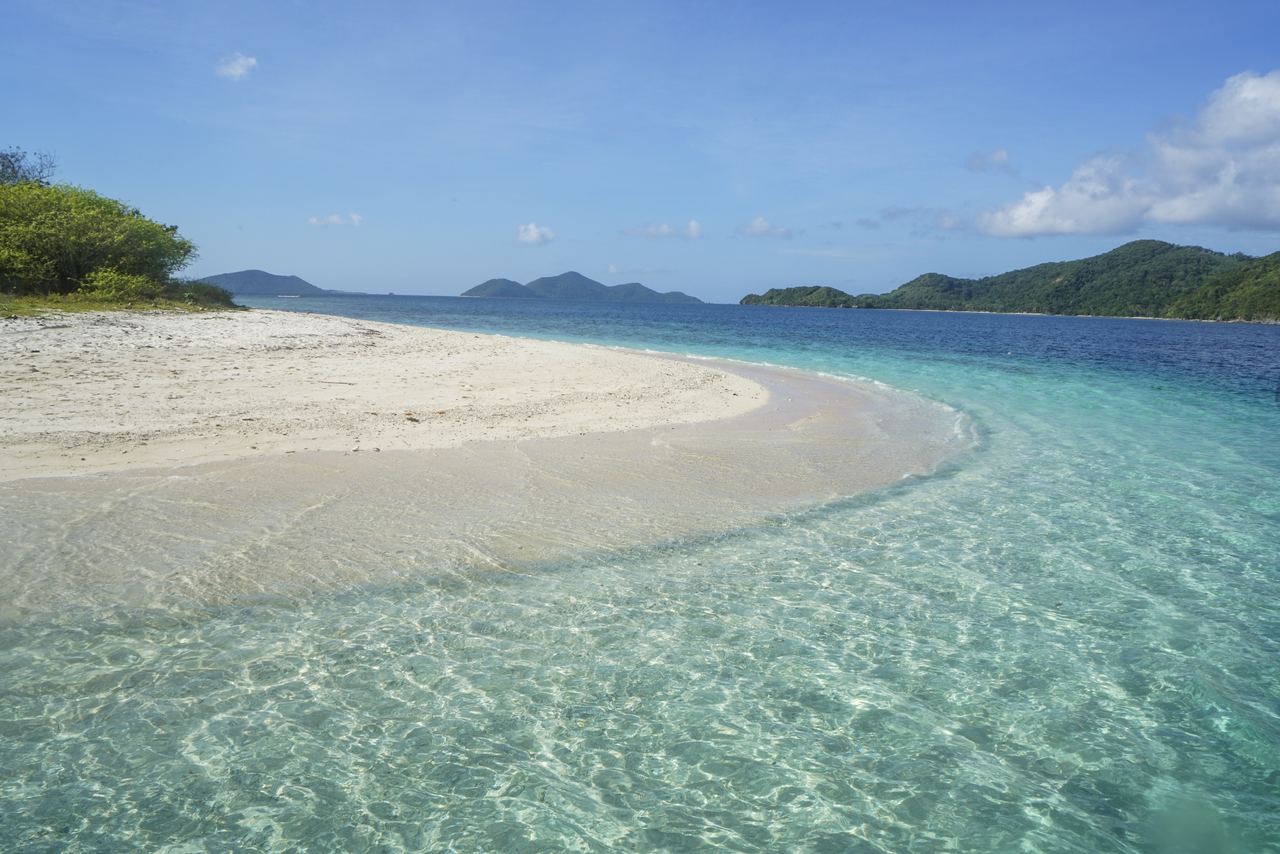 After this activity we had a relaxed lunch on board our boat, all the food being organic and sourced from local farms. After lunch, we headed to the nearby island of Lusong, Coral Garden where we enjoyed a brief stop to enjoy the soft, creamy sands and the crystal clear waters.
Patsy Island
The third island of the day, was Patsy Island, our overnight stop. We swam ashore while our belongings travelled in style by kayak. Before we began dinner, we took the opportunity to marvel at the stunning sunset. You may have seen them in photos but this was for real and it was truly beautiful.
Dinner consisted of local fruits and vegetables, fish and egg dishes. Because the only electricity source on the island powered up for four hours in the evening, we all rushed to charge our mobiles after dinner.
Culion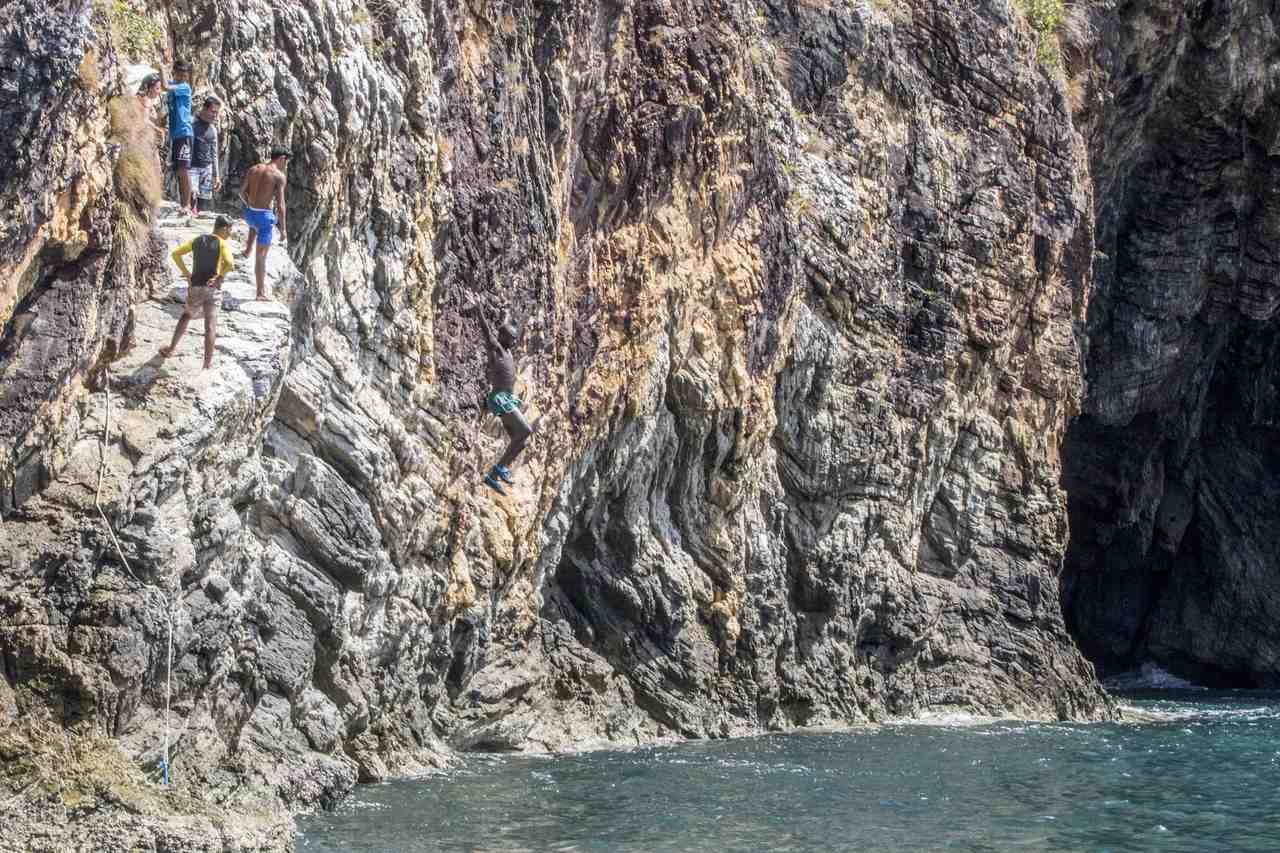 We sleep well and woke up early with the rising of the sun. It was a busy schedule, so we hurriedly ate our breakfast on board as we headed towards the tip of Culion where a wall of rock shot out of the water. Some of our group went ashore to climb the rock and, from the top, dive down into the clear blue waters.
Kulaylayan Island
Our voyage between Culion and Linapacan Islands meant venturing out into open water. This time it was a bit rough and, even with the stabilising effect of the outriggers, my stomach rejoiced when we reached the sheltered sea surrounding Kulaylayan Island.
Here and the Cagdanao Islands were the next islands we sailed past. It seemed that the water here was even clearer with more marine life. Yes, the temptation was Irresistible and I dived in and snorkelled to my heart's content.
Tabayan Base on Campon
On the last night of this adventure, we camped at Tabayan Base on Campon. This is an uninhabited island but the crew and guides produced a barbecue of grilled fish which we had seen them catch during the day. No one wanted the day to end so we sat singing and reminiscing until sleep claimed us.
I started my final day with a cold shower behind a wooden bamboo curtain in the woods. We stopped at El Nido Island from where we journeyed for about an hour to Pangaraycayan. Here was a long white sandy beach shaded by tall palm trees. Sadly it was time to head back to Manila.
Back in my Manila hotel room, the last few wonderful days seemed just a dream.
Fact File:
GET THERE: Qatar, Emirate, Malaysia, Ethihad and Turkish Airlines offer indirect flights from Gatwick, 
Heathrow and Stansted to Manila. Domestic flights are available from Manila to Coron 
or Puerto Princesa to reach Palawan.
View more images of Palawan at Amirinia.com