Their history, cultural heritage, and exceptional devotion to the art of living have won over Relais & Châteaux, which welcomes these two new properties in France. Relais & Châteaux, established in 1954, is an association of 580 unique hotels and restaurants throughout the world, owned and operated by independent entrepreneurs – most often families – who are passionate about their craft and deeply committed to forging warm, lasting relationships with their guests
Relais & Châteaux Relais Christine, Paris, France 
Relais Christine is an exceptional boutique hotel located on the Left Bank in Paris. In the heart of Saint-Germain-des-Prés, this famed district, steeped in history, is ideal for soaking up the essence of the French capital. Most of its 48 rooms and suites are characterised by their remarkable ceiling heights, magnificent wallpapers and original fabrics carefully chosen by interior designer Laura Gonzalez. Some of them also offer a terrace directly overlooking its gardens, making the Relais Christine a unique green setting in the heart of Paris. For an exclusive well-being break, the Guerlain spa offers treatments in the evocative atmosphere of a former 13th century abbey.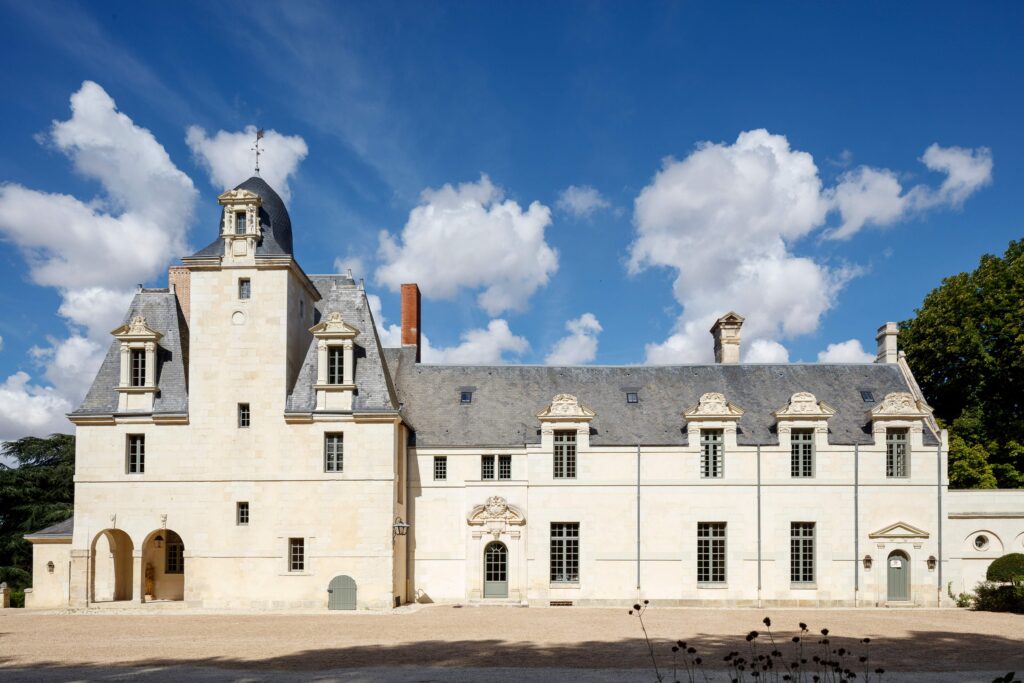 Relais & Châteaux Chateau Louise de La Valliere, Reugny, France 
Château Louise de La Vallière located near Tours, channels the culture and heritage of Louis XIV – and, in fact, the history of France – and is cradled within a nearly 40 acre (16 hectare) ancient forest, home to protected animal species. Nestled within this wild nature and set amid formal gardens, stays are enriched by this elegant haven of peace, while guests also benefit from musical entertainment hosted on site. Famed architect Jacques Garcia conceived the castle's splendid interiors, including its 9 rooms and 11 suites, and the enchantment continues at Spa La Rosée, offering countless benefits for mind, body and soul. In terms of gastronomy, guests have the privilege of tasting reinterpretations of historical cuisine, prepared in collaboration with a culinary historian, and using local and seasonal produce that embodies the responsible and sustainable approach of Relais & Châteaux.