There is a certain elegance in the understated softness of the unobtrusive hues and colours of the walls and upholstery at Middlethorpe Hotel and Spa in York. 
The tick-tocking of the small antique grandfather clock is as frantic as it gets.
There's an easiness on the eye of polished antique furniture, wood panels and the oil portraits of upright people of a bygone age whose pompous glare prompts the straightening of your posture to fit in.
And what a joyous calm it is that the tick-tocking of the small antique grandfather clock that sits atop an antique set of drawers in the old ballroom (cum sitting room) is as frantic as it gets.
This is how the small country house hotel Middlethorpe Hall and spa rolls and it's disarming at first then once acclimatised, it's addictive.
Though there is no snaking long drive, there are 20 acres of lawns, gardens, parklands and a lake lorded over by weeping willows stretch out at its rear.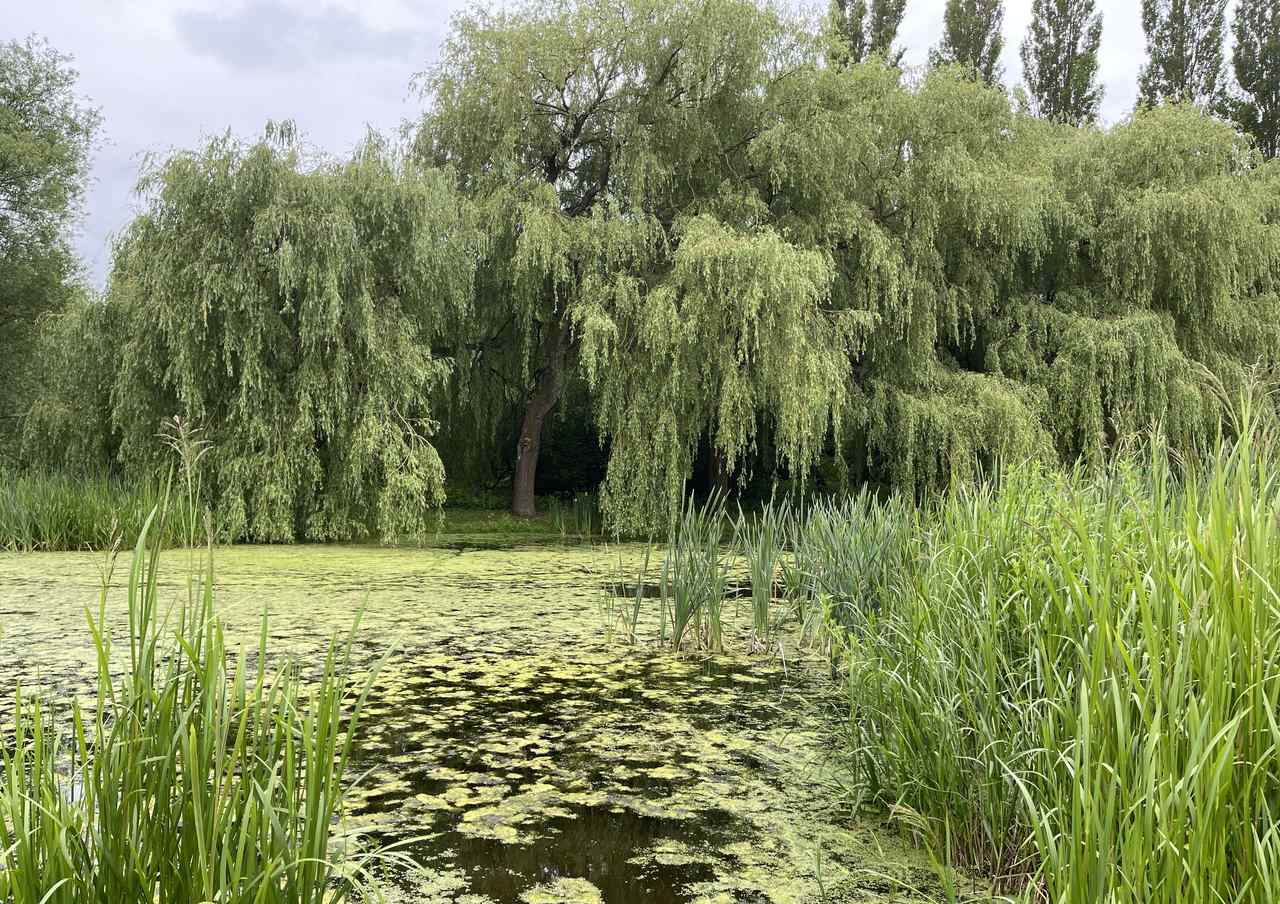 The York Racecourse is around the corner and the city is around 2 miles away so there can be the odd traffic sound. However, it's very convenient for the mainland station.
This 18th-century building is now part of Historic Houses Hotels and was given to the National Trust in 2008. Its claim to fame is that the house was officially opened as a hotel by Norman (Lord) Lamont who served as Chancellor of the Exchequer from 1990 until 1993 and Minister of State for Industry in 1984.
Who for
Peaceful and quiet, with lovely gardens as well as fine dining and a spa, this estate is ripe for romance and for some time out that is as toned down as the decor. If this appeals, this is for you.
Accommodation
There are 29 rooms, 10 in the main house and the other 19 are located in converted stables and a couple of cottages.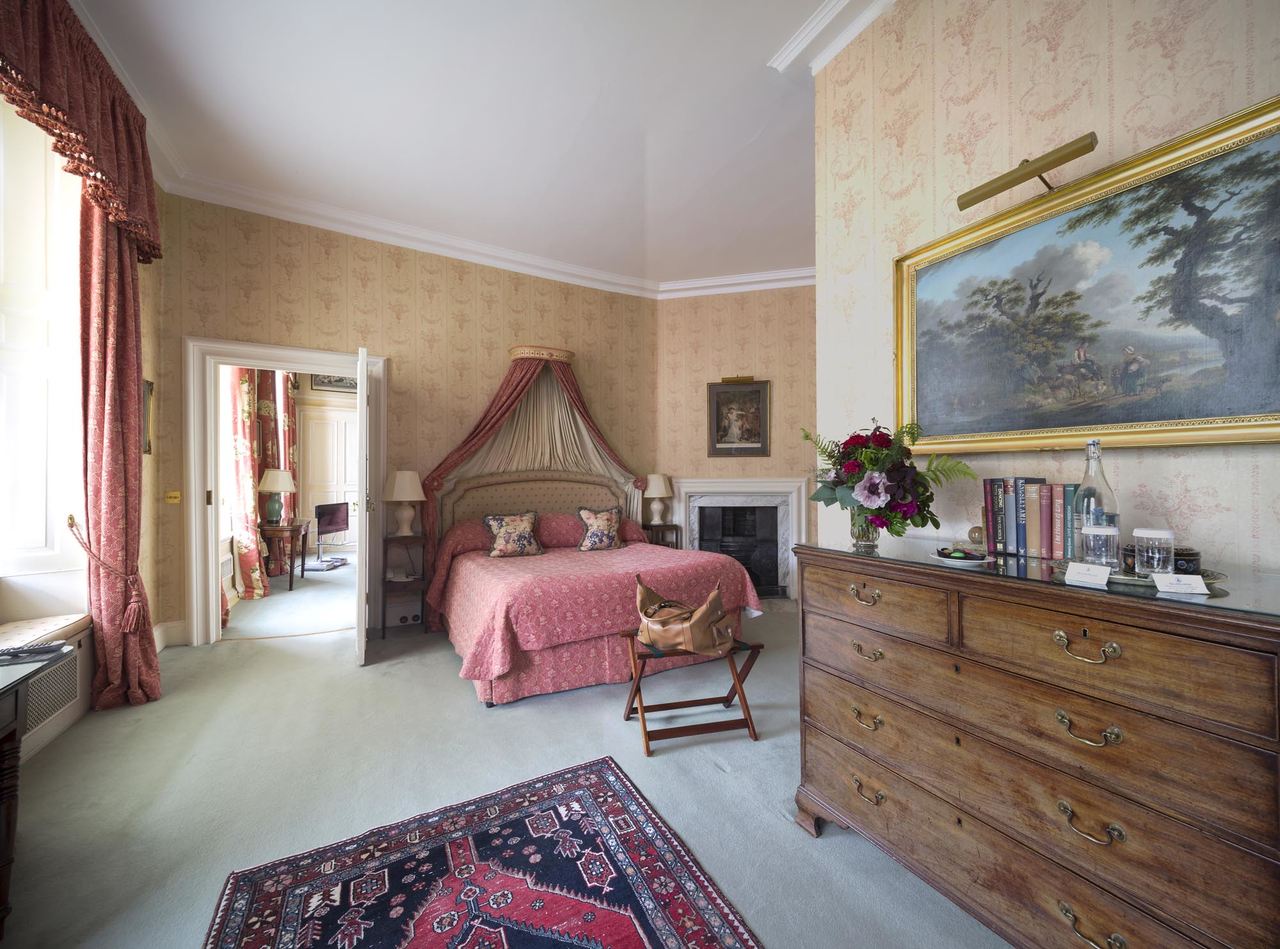 The decor is all about softness, soft furnishings, unobtrusive wallpaper patterns and curtains, antique dressing tables, old fashioned window seats. My room, The Duke of York suite in the main house, comes with a contrastingly modern ensuite and a separate living room.
There's no mini bar, but there is a Nespresso coffee maker, a kettle and biscuits, a safe and a powerful hairdryer.
Food & Drink
This is a dress-for-dinner kind of place. Get into the mood by taking aperitifs in the ballroom first as you shift down a gear and then take your place in the wood-panelled oak room for a candle-lit dinner.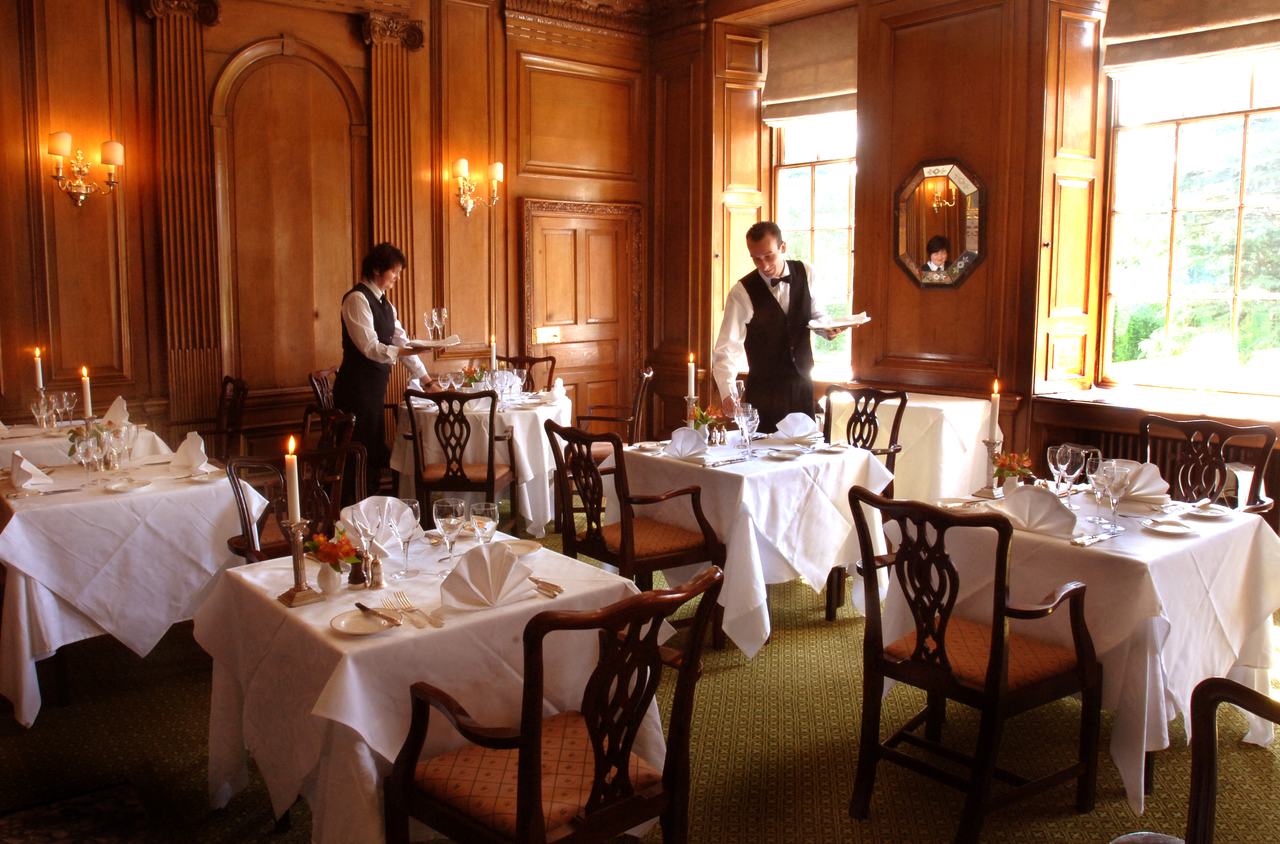 We started with Guinness bread canapes of haddock on super thin crackers and mini Yorkshire puddings with beef.
Yorkshire Lamb, baby gem, hay smoked goats' curd, asparagus, and a most delicious lamb fat mash. The succulent steak was served with a deep-fried battered egg and crispy yet fluffy chips. The sommelier matched a Rioja wine for the steak and a Bordeaux for the lamb.
Breakfast is also served in the oak room. Both cooked and otherwise. We were a little surprised at the lack of vegan options but enjoyed the full English.
Afternoon tea is taken in the ballroom, finger sandwiches, scones with cream and jam finished off with mini patisseries. There's a selection of teas and even a glass of champagne. It's all very civilised.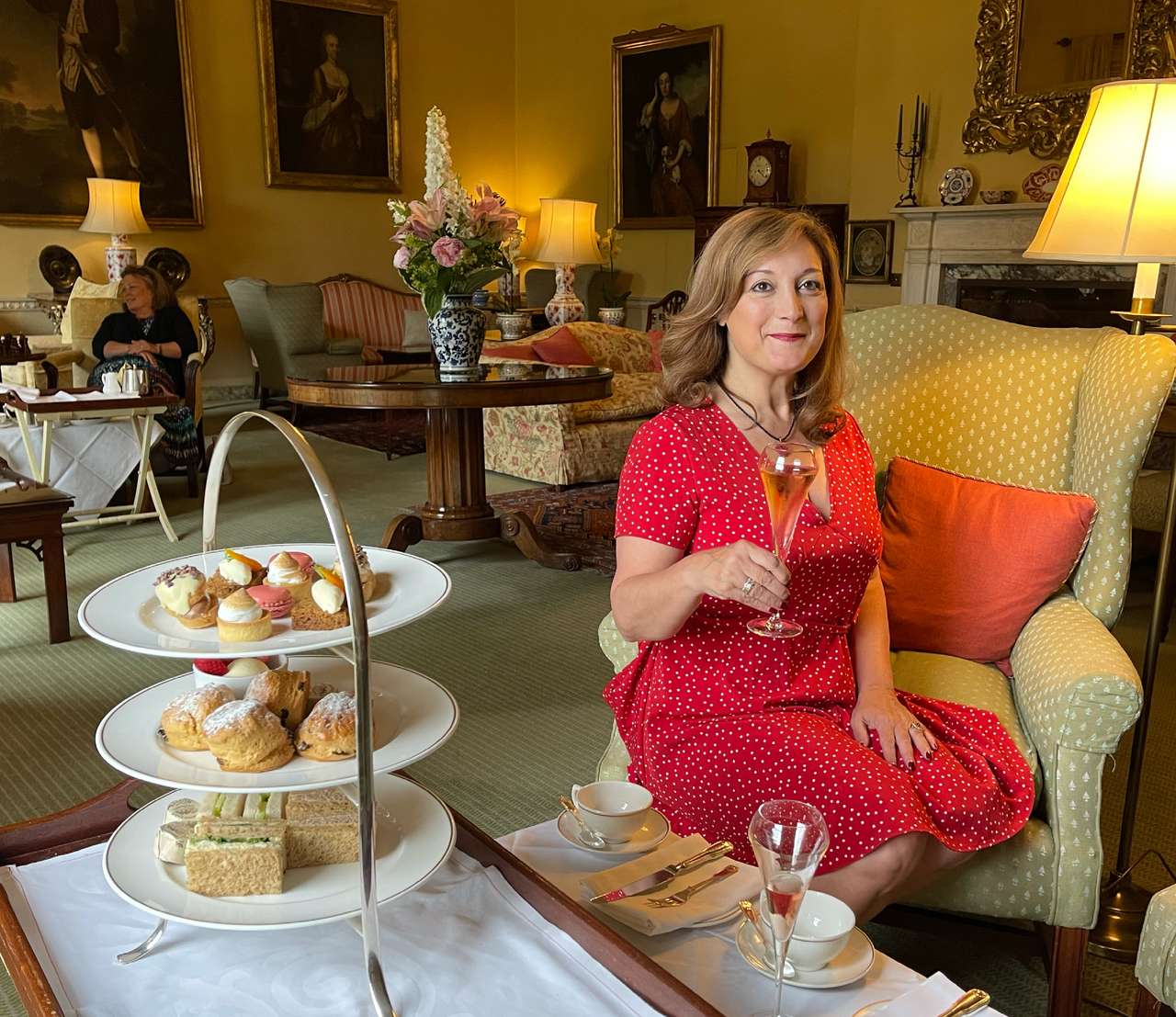 Facilities
The spa is so quaint, housed in what was once two Edwardian cottages and comes with a small pool and a jacuzzi. Treatments include massage and beauty treatments  We had an intense deep tissue (and painful) massage and gentle reflexology which at £69 each is great value for a whole hour of superb relaxation.
The 20 acres of grounds have a walled garden with herbs, fruits including apricots, pears and apples as well as parkland and a small lake. It makes for lovely morning walks or if you are really into the country estate vibe, a game of croquet.
The team are incredibly attentive and the concierge Michael seems to just appear at the right moment. I wonder if was trained by mentalist Darren Brown.
Your preferred newspaper can be delivered to your room and there is free wifi throughout.
How much
Middlethorpe doubles start from £191 per night.
What's Nearby?
Middlethorpe Hall and Spa has a convenient location around the corner from the racecourse and just a couple of miles from the city of York, where the city's Cathedral exudes its Gothic splendour.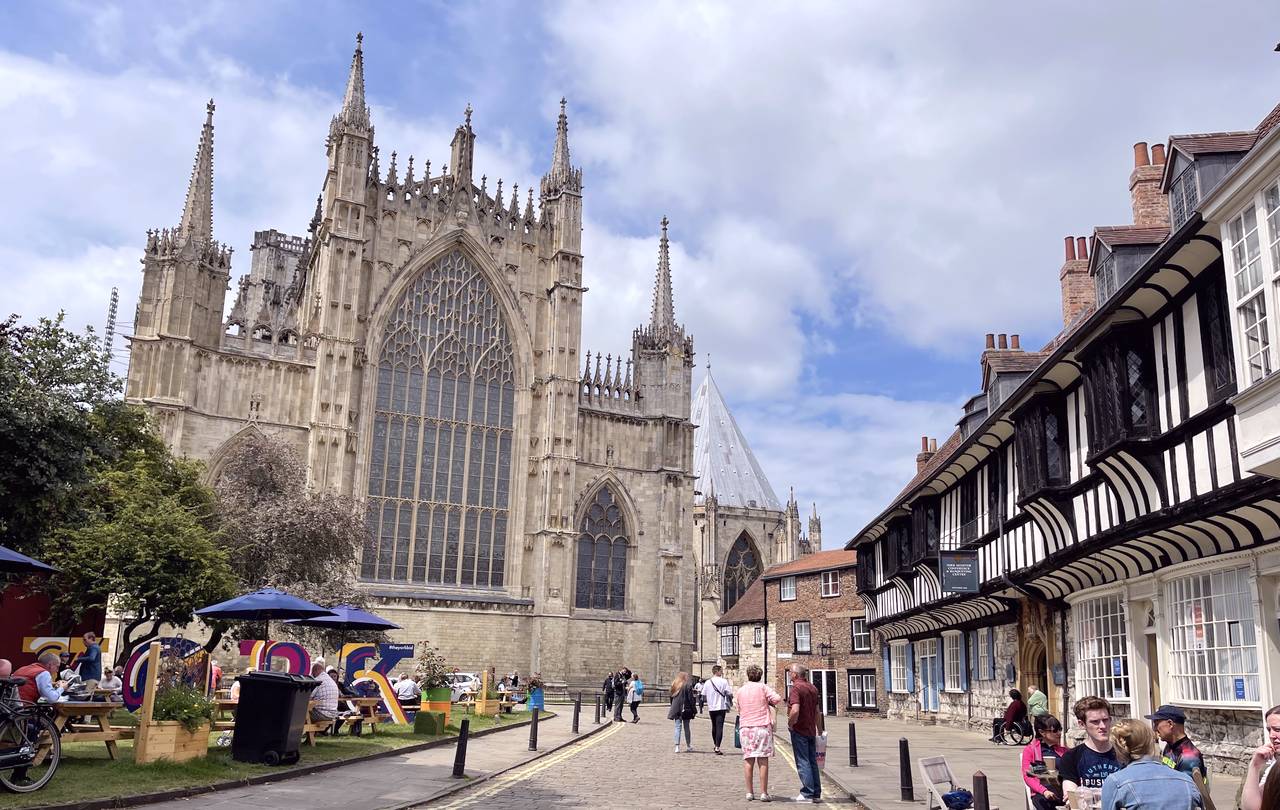 Take the opportunity to saunter along the city walls (one of the things the Romans did for us) and take in the views over this very quaint medieval city.
Verdict: Middlethorpe Hall Hotel offers quiet, serenity, and the opportunity to destress. Sometimes that's all you want from a break